Accidentally, for better or worse, lately I have been taking a break from Ree (or the Pioneer Woman as most of us know her) and have been cooking others recipes; Emeril has been presenting some good recipes, as well as The Barefoot Contessa, Rachael Ray, etc. (Although, oddly enough, tonight I made an old favorite of Ree's, but that's for later.) So when Scott asked me to make him stuffed shrimp for his birthday dinner, I researched a few options but we agreed Emeril's looked the best.
Thanks for being my friend, Scott! Thanks for this photo, and the one of us both hugging that tree in Vegas, and that one of us doing yoga in that bar…you get the idea. I'm glad you're around!
Back to the food, of course.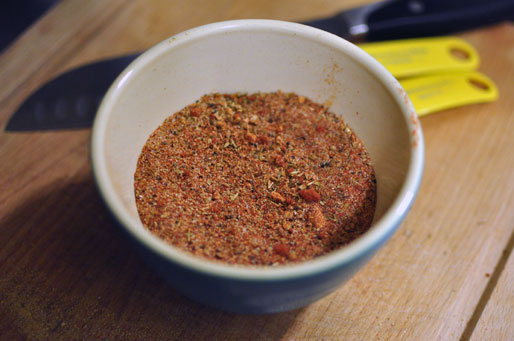 First you make some essence. As it turns out, essence is spicy. I used about 2/3 of the Essence that recipe makes, and I definitely will be using 1/2 as much next time – the stuffed shrimp had a KICK.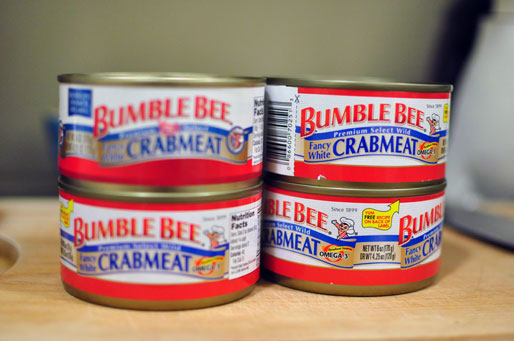 Take your crab meat, and drain.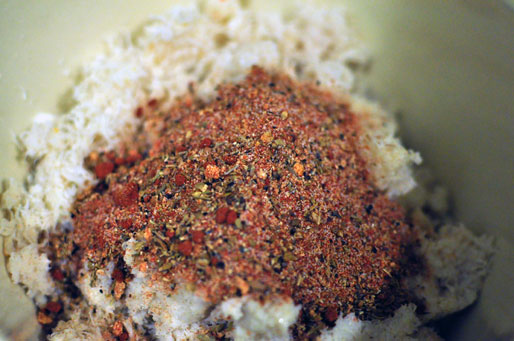 Stick it in a bowl, and mix it with your essence.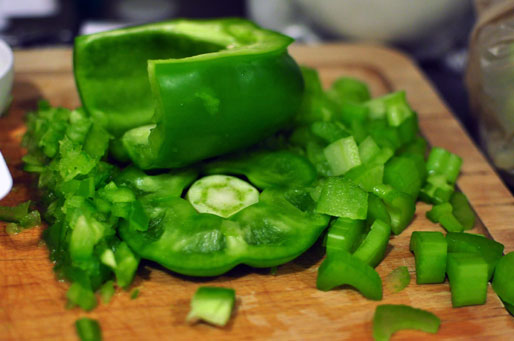 Now you're going to dice some things. Celery, green pepper, and onion.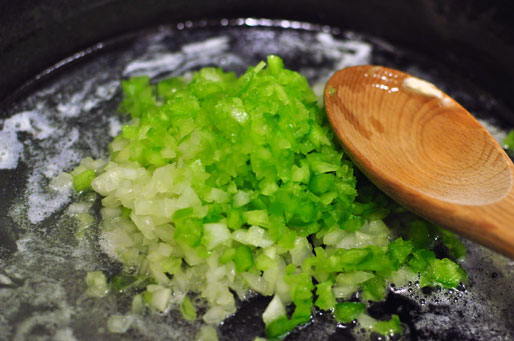 Saute in butter.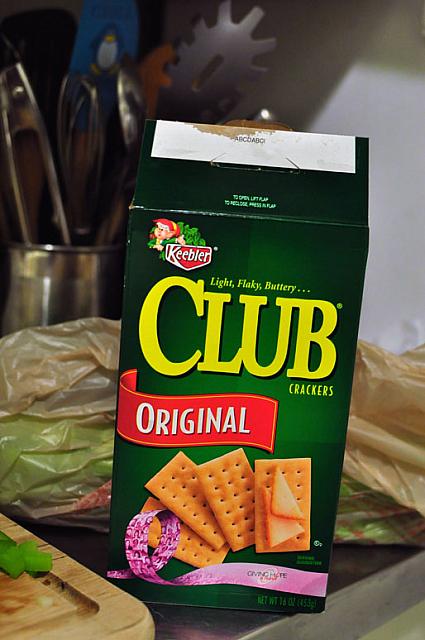 Take some Club crackers. Emeril doesn't specific say Club crackers, but you know that's what he meant.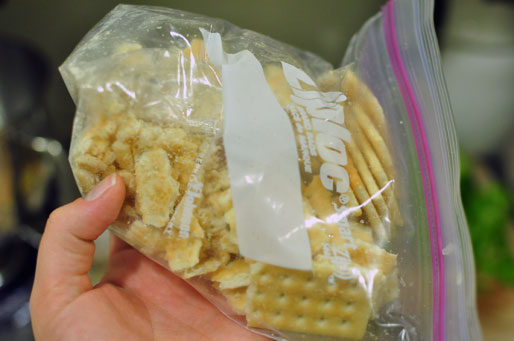 Crush 'em up.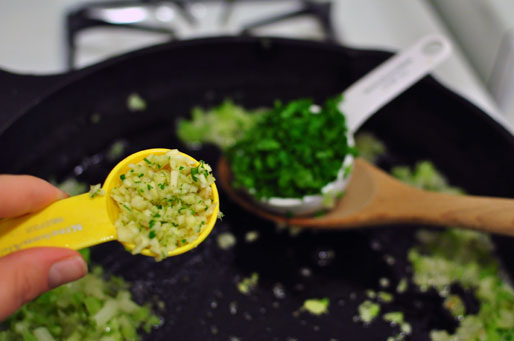 When the peppers, celery, and onions are soft, about five minutes, add your garlic.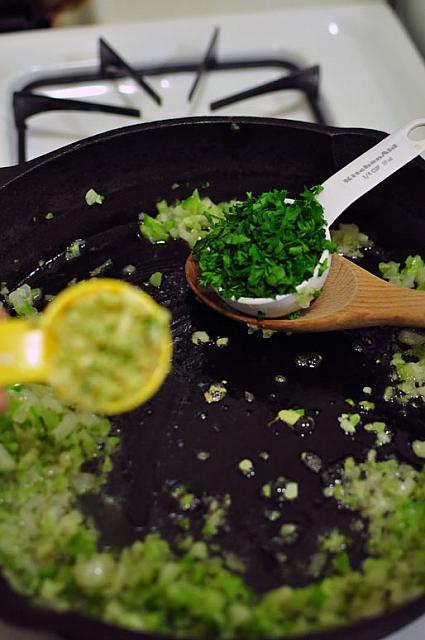 And your roughly chopped parsley.
Cook for about a minute. Then turn off the heat, and let your veg cool. Or, if you're in a rush, stick it in the freezer to cool off quickly. Like I was…
Now add your veggies that have cooled to your crab meat. Mix it up!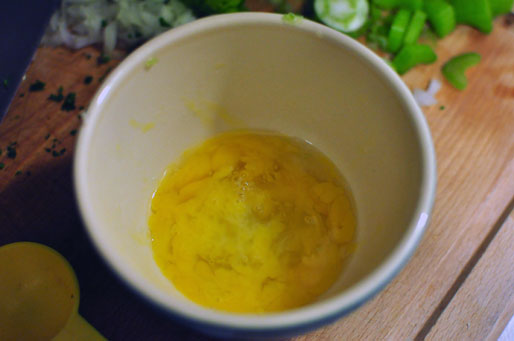 You're also going to add your mayo, egg (that's lightly beaten, see above), your lemon juice, and your Worcestershire sauce. And your hot sauce, if you're into that type of thing. I added a little Tabasco.
Mix it up.
Now you're going to stuff your shrimp. As it turns out, I didn't stuff them the right way because Scott wasn't over and I wasn't sure how to do it, and I didn't Google it because I figured there was only one logical way.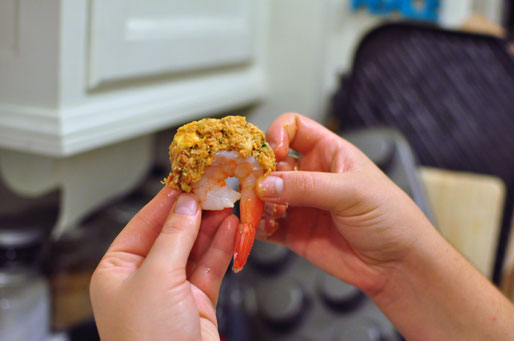 I sliced them down the backside, and stuffed it! Please note I used pre-cooked shrimp, but you don't have too.
Then Scott came, promptly laughed, and left me wondering…
How do I stuff them? Which way? (Which way would YOU stuff them??)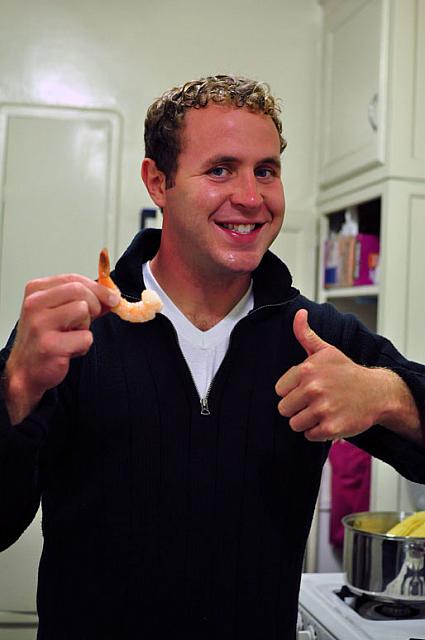 Scott showed me the way…
But it was too late. The shrimp had been cut, and this was the way we must proceed.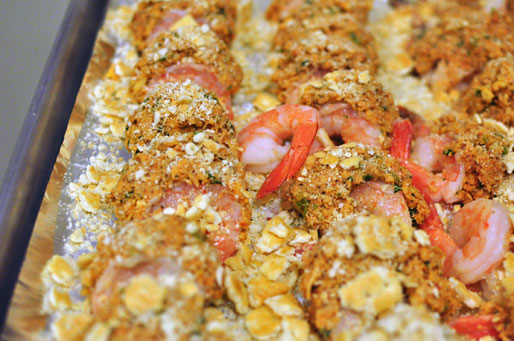 Once you've stuffed them all, you're going to drizzle melted butter over the top, and also sprinkle on the rest of your crackers.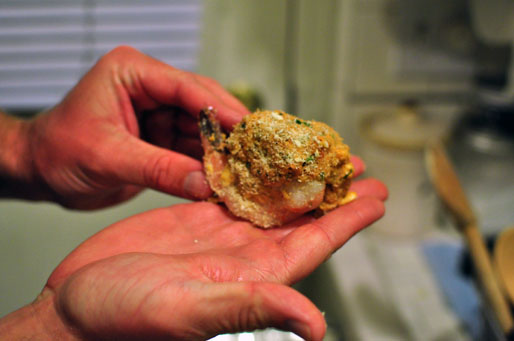 This is the one shrimp that Scott actually stuffed the correct way.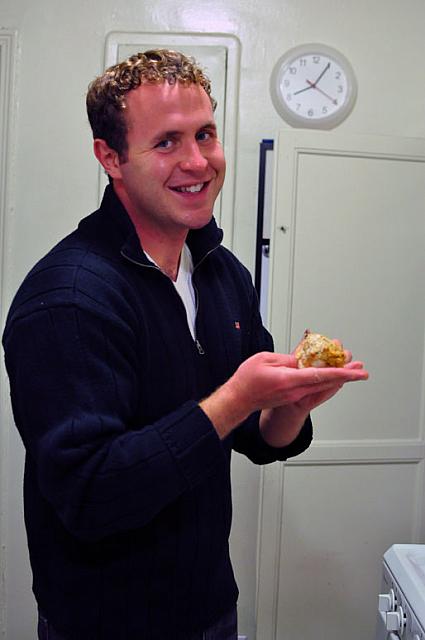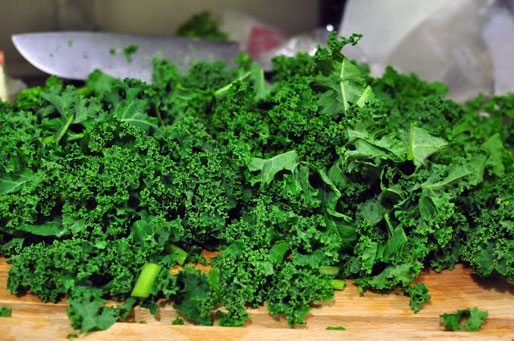 At this point, you're going to stick the shrimp in, and make your kale. Kale is my fave. I have had it three days this week, and I am not even close to sick of it because I've made it a different way each time! It's definitely a versatile vegetable that you can serve even to the pickiest of eaters!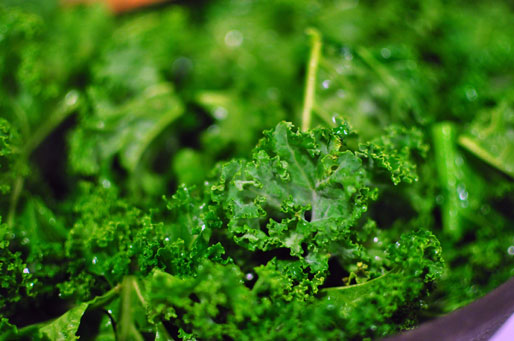 Just drizzle with olive oil, and toss to coat, add garlic, and saute in your cast iron!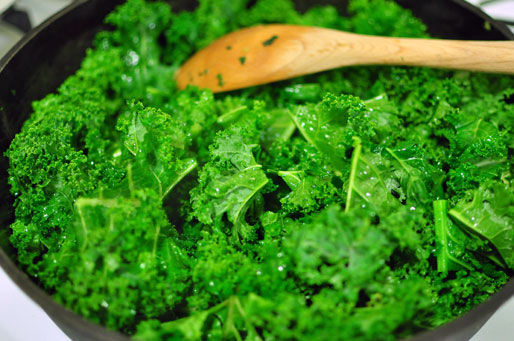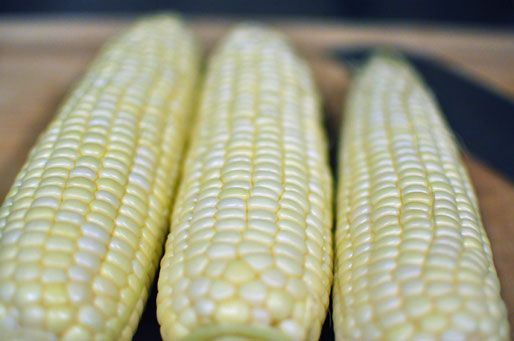 I also served corn this meal, because Scott likes it and it's easy!
Corn that's been boiled, avocado, lime, and salt is a great side!
After about 20 minutes, your shrimp should be looking ready to go – golden brown stuffing, and pink shrimp.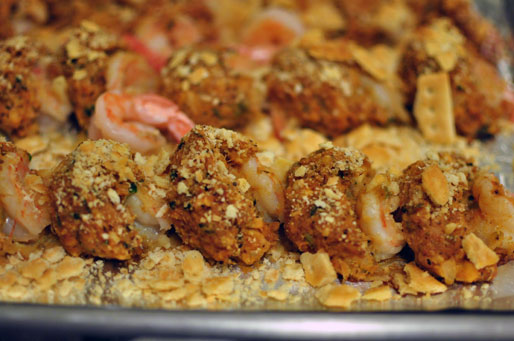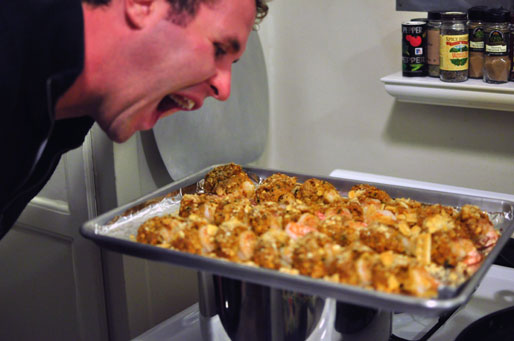 Everyone is ready to eat by this point.
That's the face of someone who is extremely happy.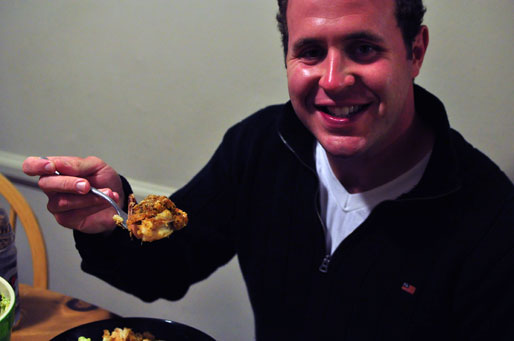 Look at that face.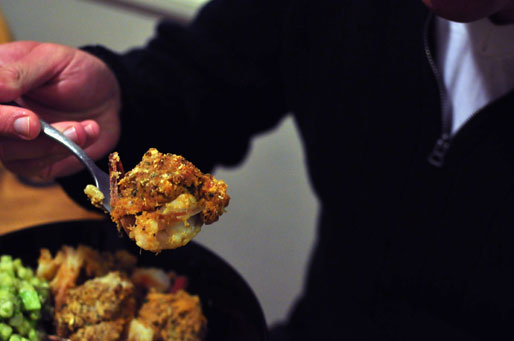 Of course, eating his perfectly stuffed shrimp first. I can assure you the others were just as good.
There you have it – avocado corn lime salad, kale, and stuffed shrimp! For dessert, chocolate peanut butter cupcakes – look out for that post!
Yum