Happy Halloween, folks! In honor of the day, I wanted to repost these babies that Corelyn and I made awhile back in honor of her trip to Harry Potter World in Orlando! I also wanted to give you a round up of great recipes to make today to keep you going when you're handing out candy.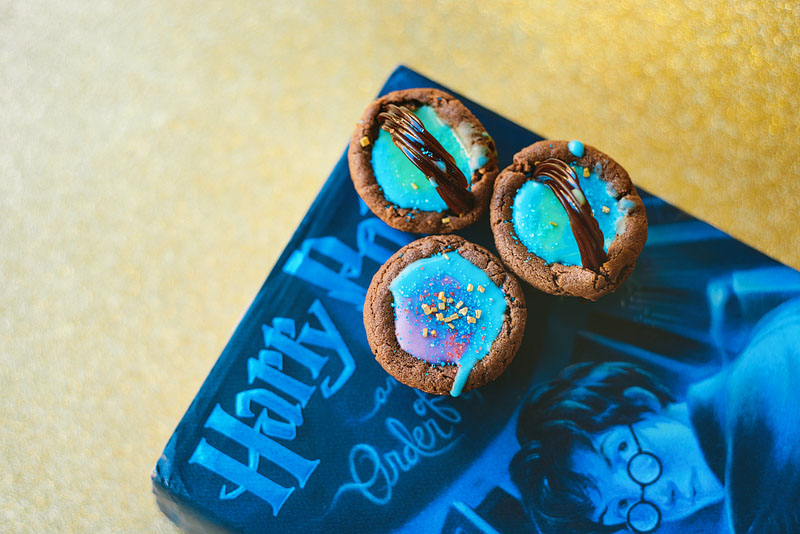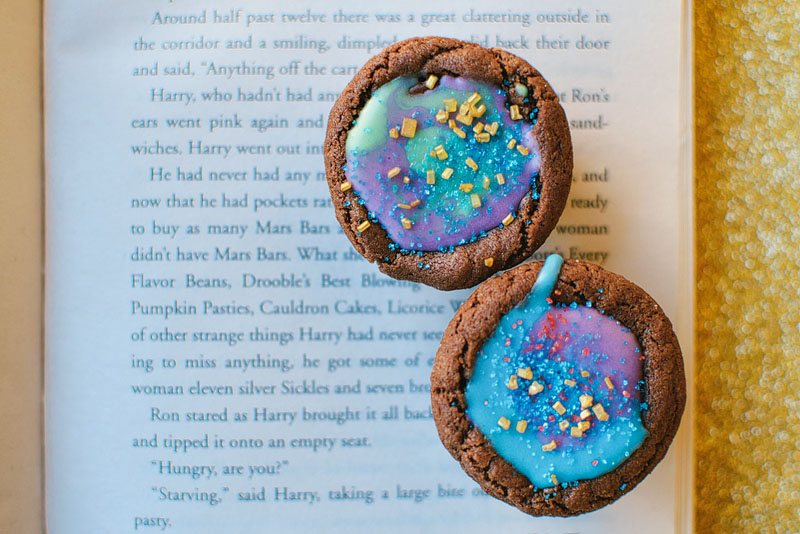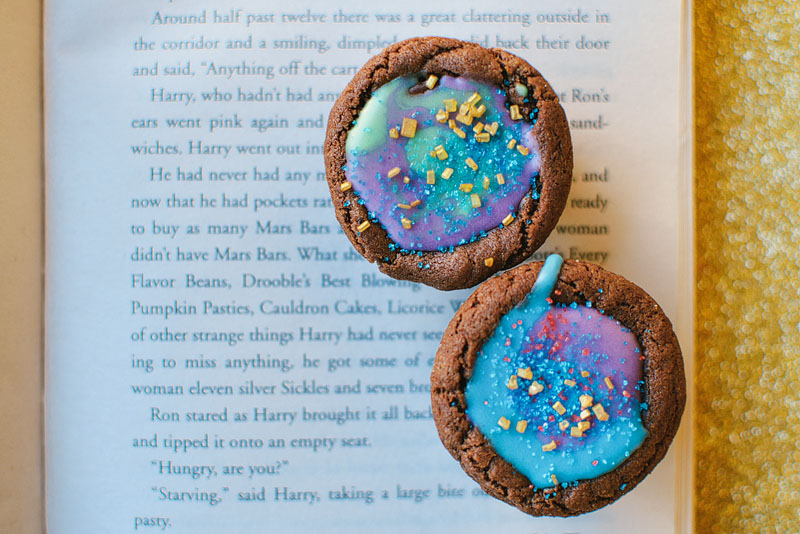 First off, Cauldron Cakes: we started with a peanut butter cup cookie recipe like this one. Essentially, you make a cookie in a mini-muffin tin and pop a peanut butter cup in right as you pull them out of the oven, so it creates a slightly sunken cauldron-like shape.  Let them cool before the next step and consider freezing them for a few minutes to avoid crumbly cookie pieces. Also, if you're feeling really ambitious, you can use a piece of licorice (we went for chocolate flavored licorice) to form a cauldron handle, but only about half of our handles stayed in once the cookies cooled.
To make little cauldron "feet" we dipped the bottom of these cookies in melted chocolate and set them on chocolate covered pomegranate seeds. Why chocolate covered pomegranate seeds? We were out of chocolate chips. If you plan to make these, definitely use the chocolate chips. They're much more reliable and uniformly sized. Afterward we let them freeze overnight to set the chocolate.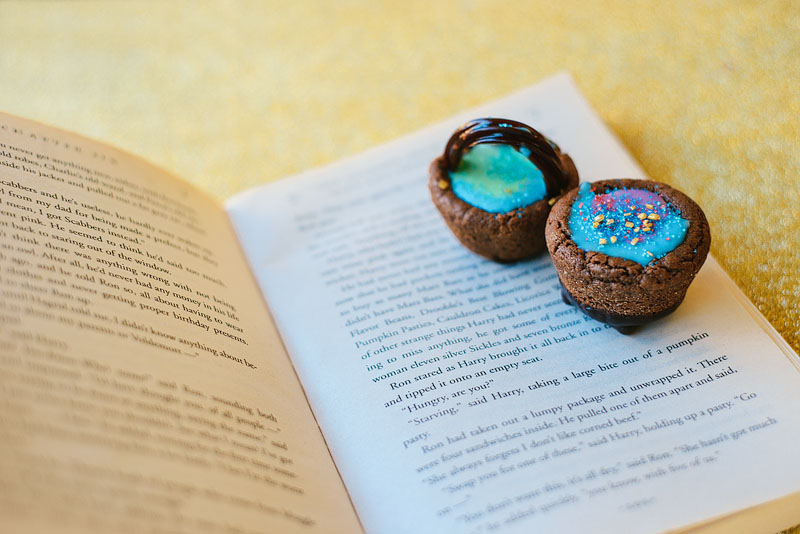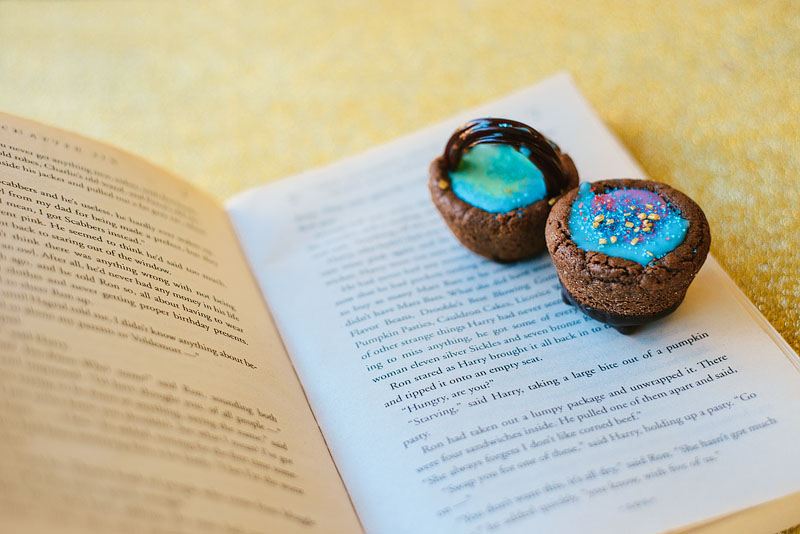 Then came the final flourish — filling the cauldron cakes with "magic potion." I made three colors of icing glaze and filed in the indentations of each cookie to cover up the peanut butter cup. To make it a little more fun, I mixed my icing together with a toothpick to give it a marbled effect, then topped with a few sprinkles!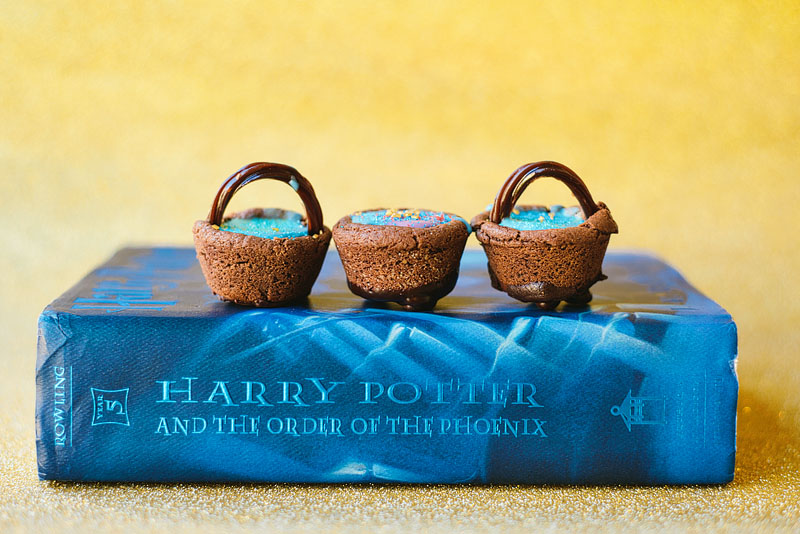 Looking for other holiday fare? Don't worry, I've got you covered. How about some Pumpkin Chocolate Chip Cookies? They're perfect to eat while you're handing out candy. They're basically the usual cookie recipe with some pumpkin for good measure, because it is Halloween after all.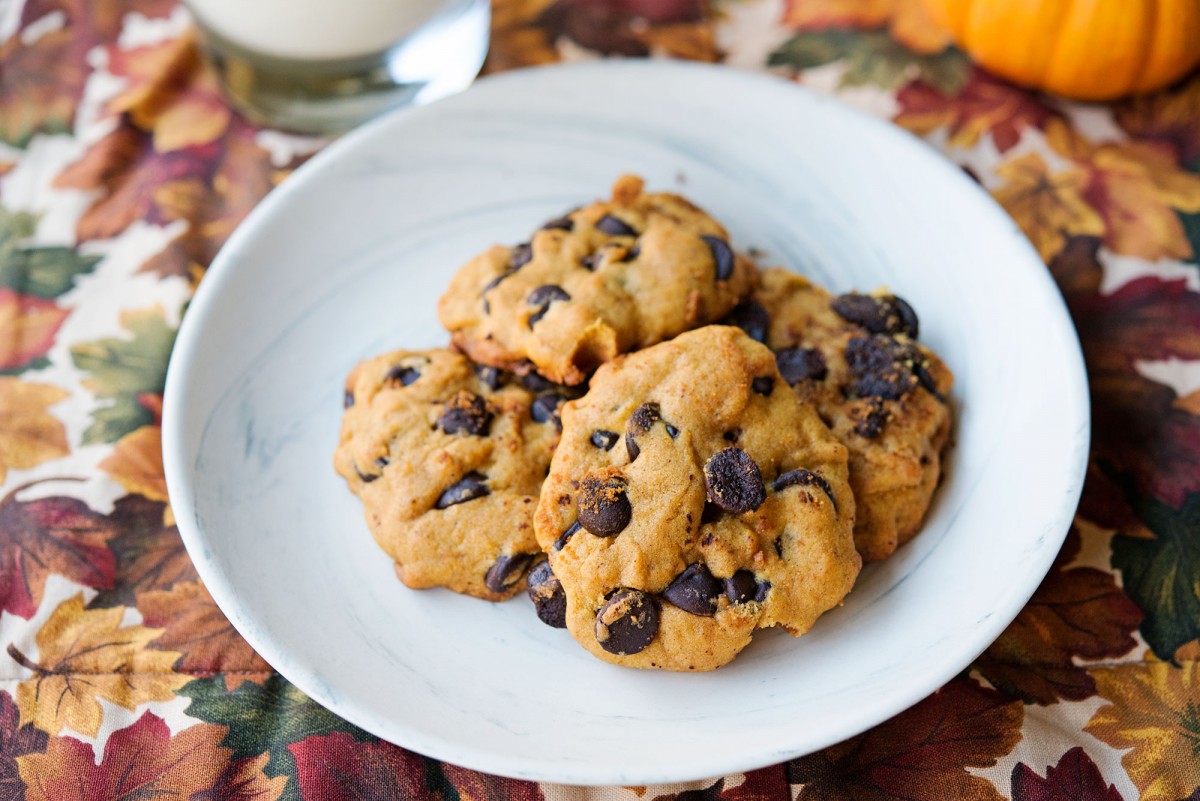 Speaking of pumpkin, if you have extra canned pumpkin, you should definitely make this Mason Jar Pumpkin Jar. It's great for breakfast, a snack, and it's great to eat while sitting on a lawn chair on your porch giving Reese's and chocolate bars to tiny monsters, princesses, and astronauts.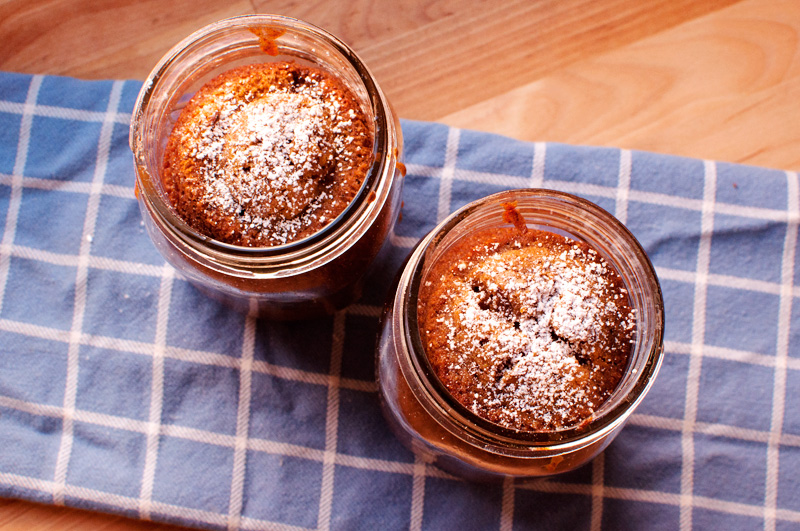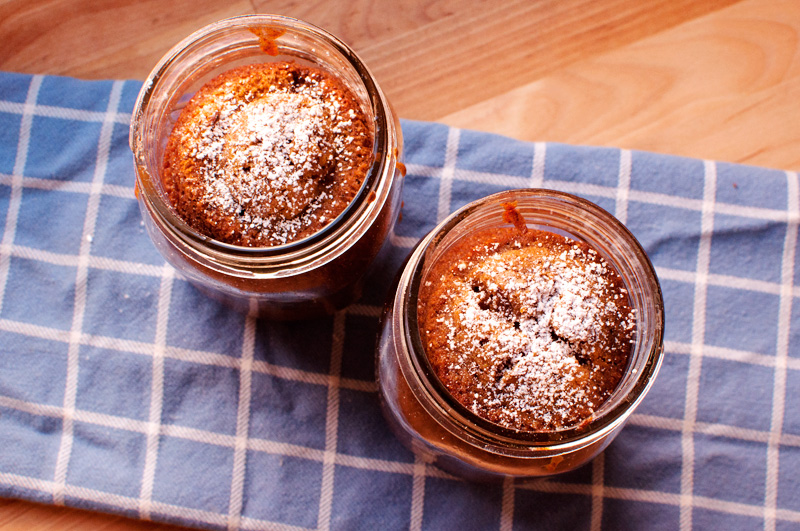 If you're trying to keep warm after opening your front door over and over again, I suggest this Swiss Chard & Barley Soup. It's chocked full of veggies and barley and a perfect zest of lemon that adds a little something-something. Plus, it keeps on the stove if you happen to have friends and family arriving or manning the doors at different times, so y'all can eat in the round.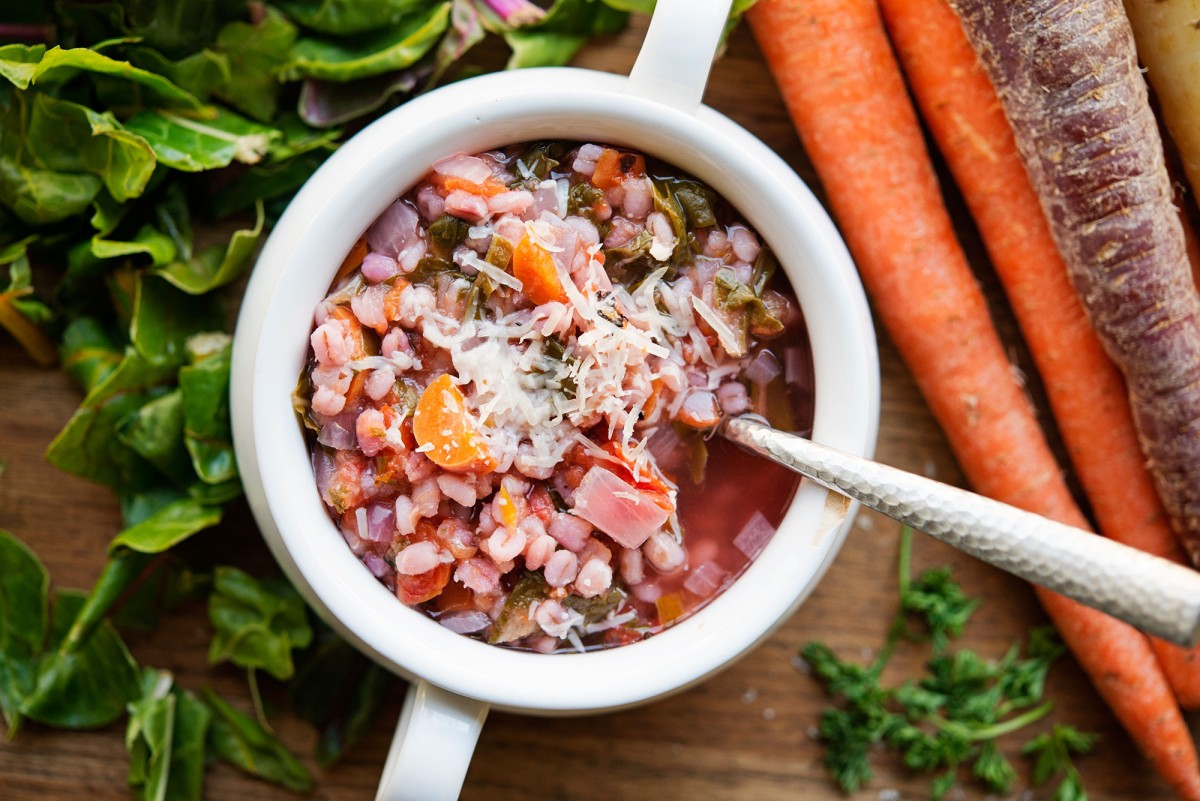 Now that you've got soup, pumpkin-y treats, and cauldron cakes, you've got everything you need for a Halloween that's balanced between healthy (you're welcome) and of course, sweet for the holiday. So put out some decorations, heat up some cider & brandy, and answer that doorbell!
[addtoany]
Yum