Hey y'all! Jennie and Corelyn are off adventuring on the east coast for Jennie's wedding. While they're gone, please enjoy some guest posts from our favorite bloggers.
This is a post from our friend Kelly who is the mastermind behind Studio DIY. She is always up for a collaboration, always dancing, and never ceases to amaze us with her creative DIYs and general enthusiasm for desserts. With that said, enjoy this sugary post and check out Kelly's blog when you get a chance – you won't regret it.
****
Garlic, My Soul readers, Kelly from Studio DIY here! While Jennie enjoys being a new Mrs. (Hooray! Congrats, Jennie!) I'm popping by to answer a question you've all probably been asking yourselves for ages: What are some of the most awesome ways to eat sprinkles!? It's ok, you can admit you've been dying to know. Now, let me know bring you five of the latest and greatest excuses for consuming this edible confetti.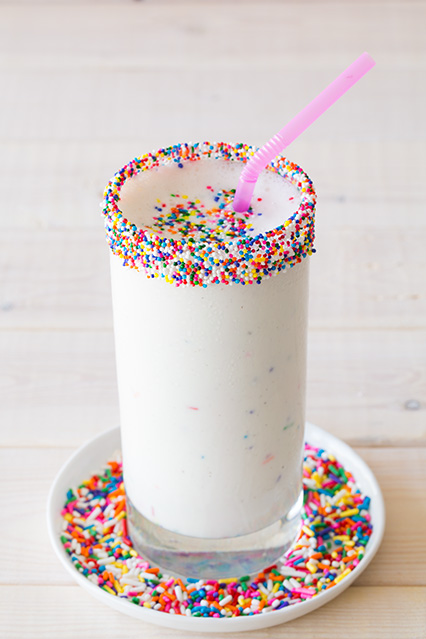 1. In a milkshake: What's that, have your sprinkles and drink them too? Yep. Try a cake batter milkshake, sprinkle rim required.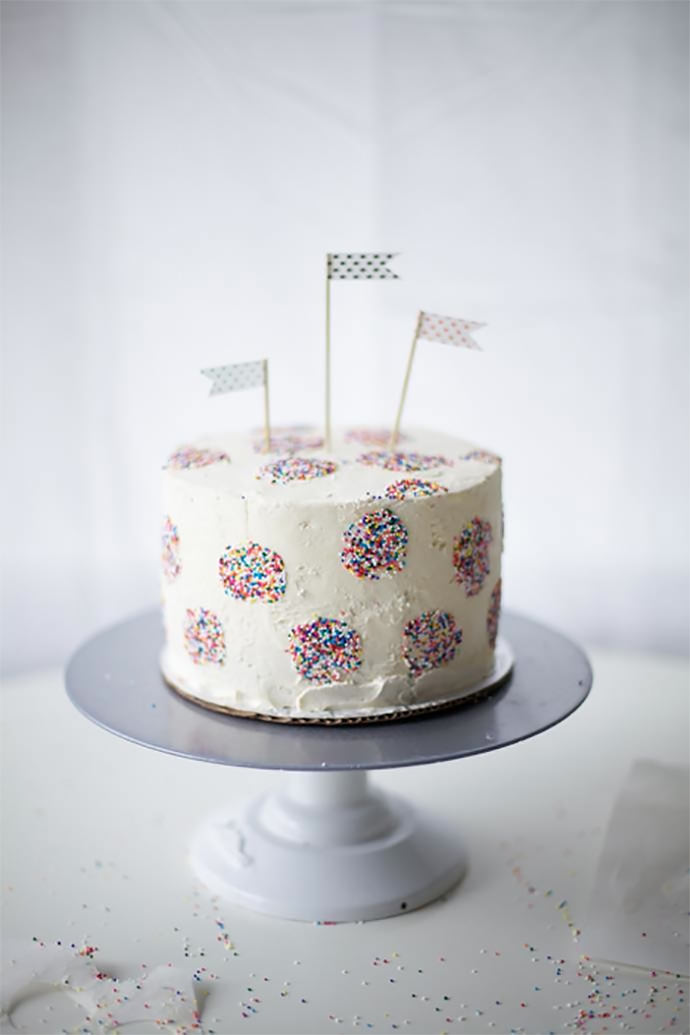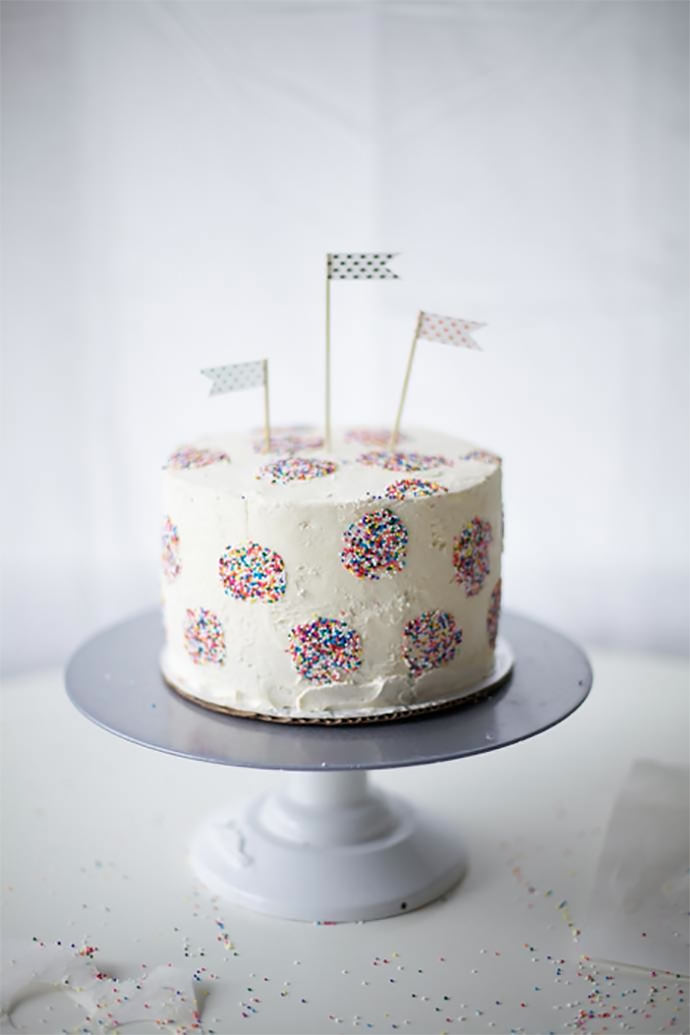 2. In polka dot form: Sprinkle patterns, it's the next big thing! Jazz up your cakes with some sprinkle-y spots and wow your guests with your amazing new talent! (Ok, it's actually easy but that's our secret.)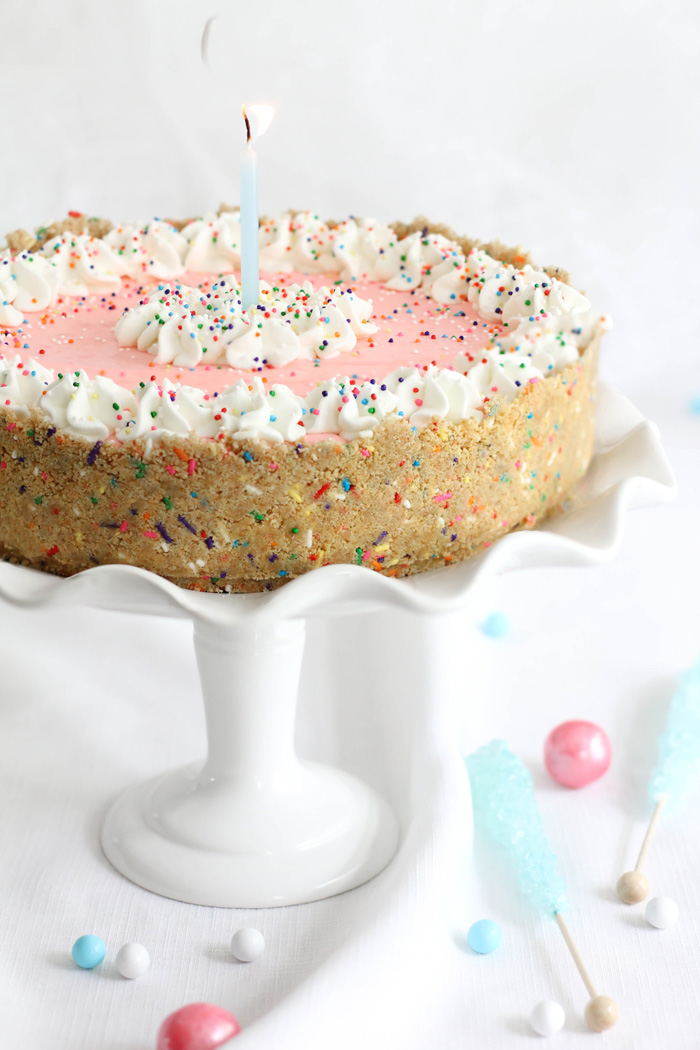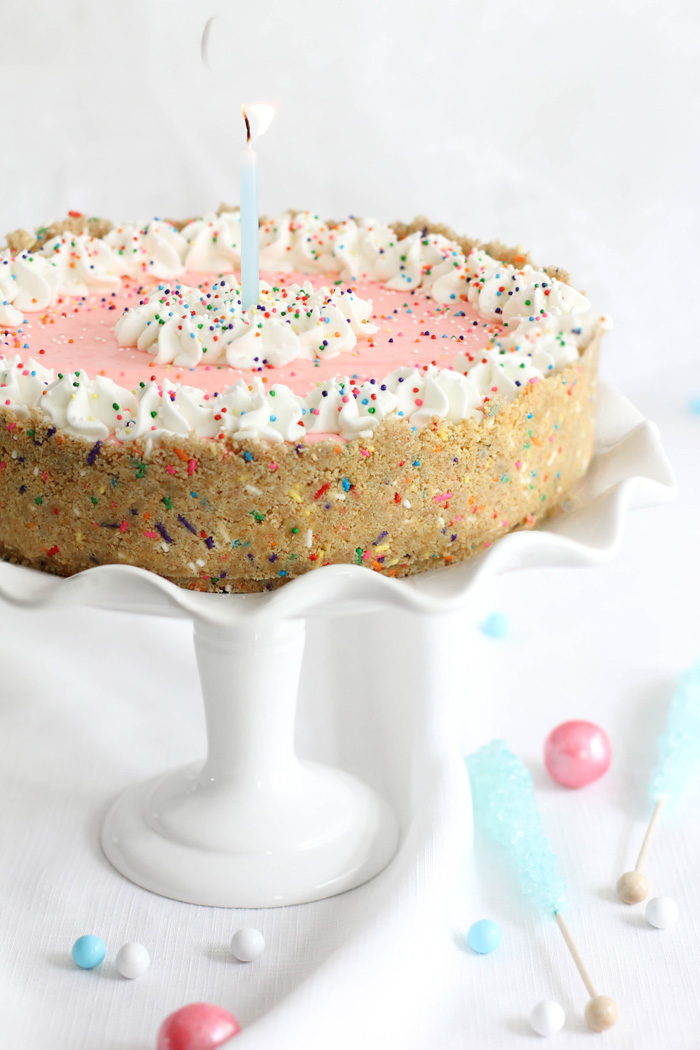 3. In the crust: Sprinkle up the most unexpected place… the crust of your next cheesecake! Because the crust shouldn't be left out. (It's the best part anyway. Am I right!?) This one is no-bake so for those of you still feeling the heat, there's no excuses!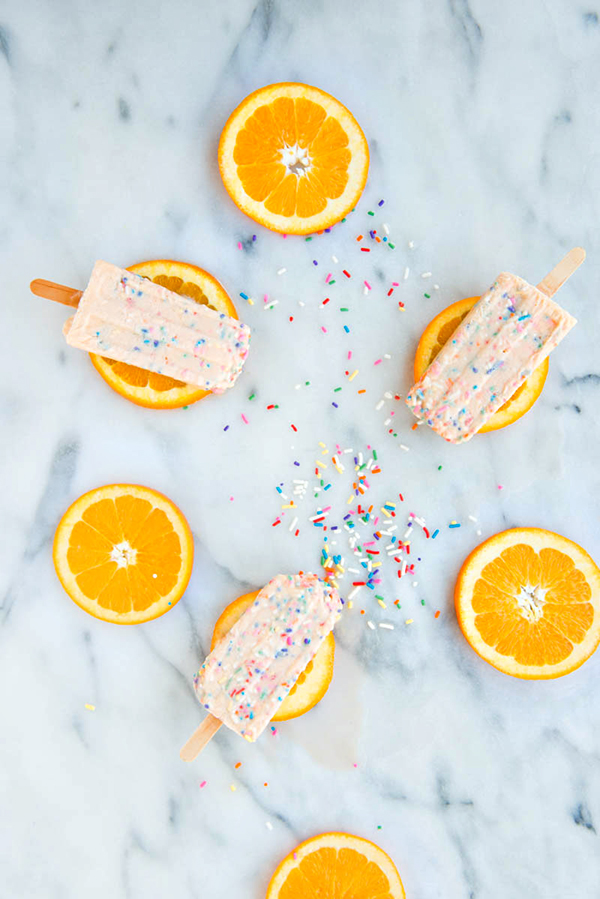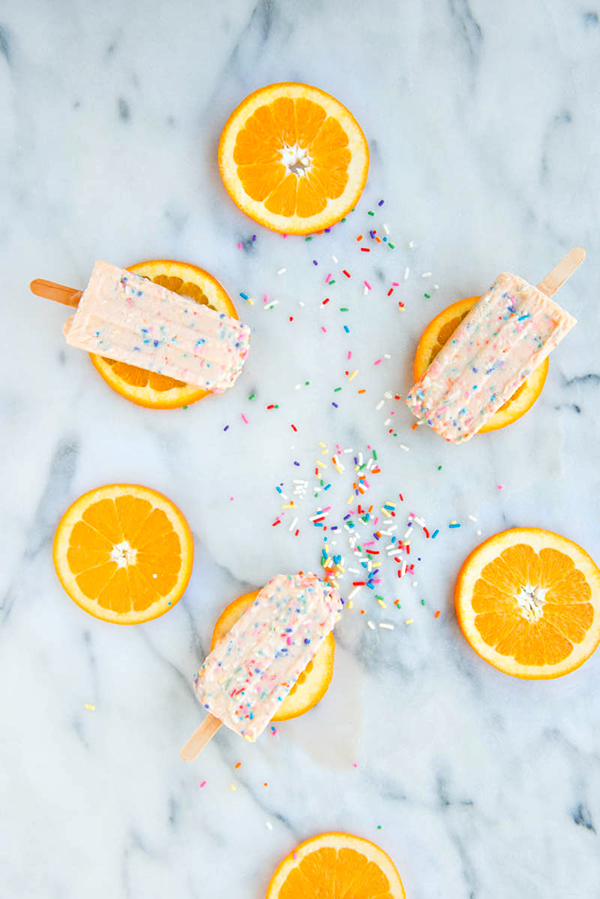 4. In your popsicles: Ice cream shouldn't be the only frozen treats topped with these little jimmies, throw them in your popsicles too! This project we worked on together is one of my faves…funfetti creamsicles!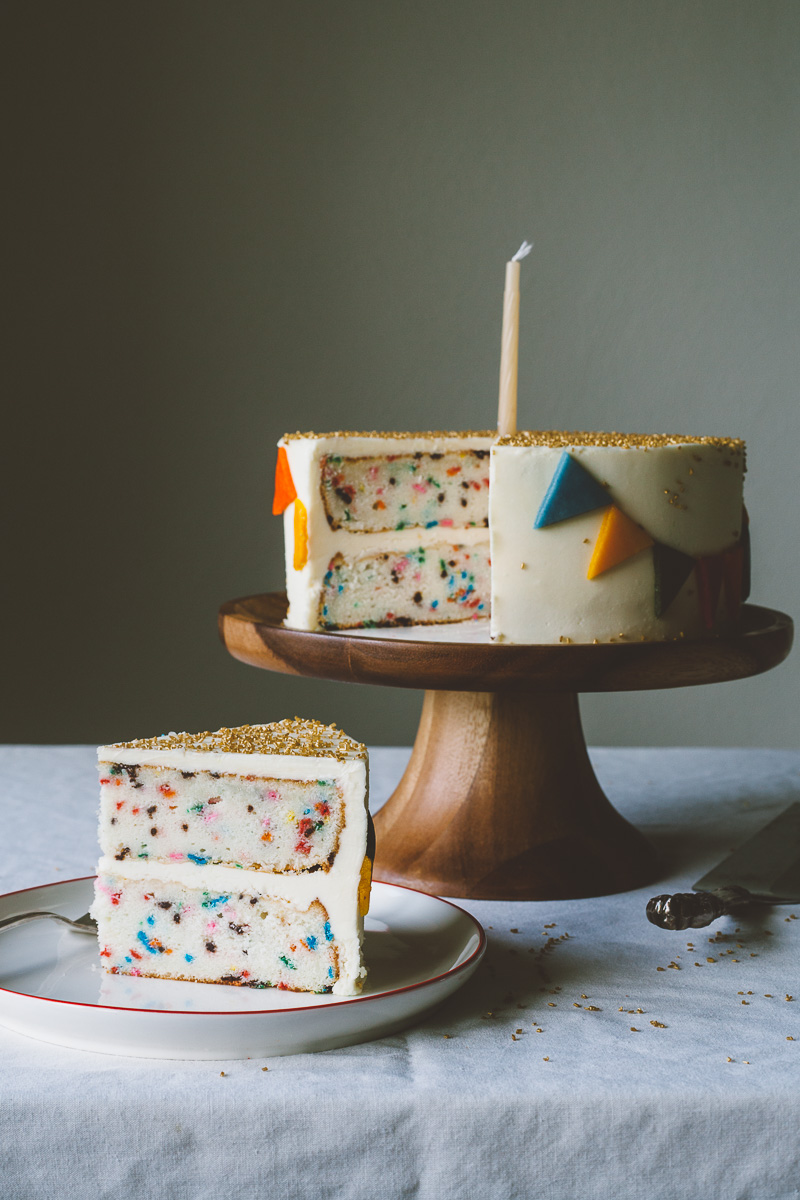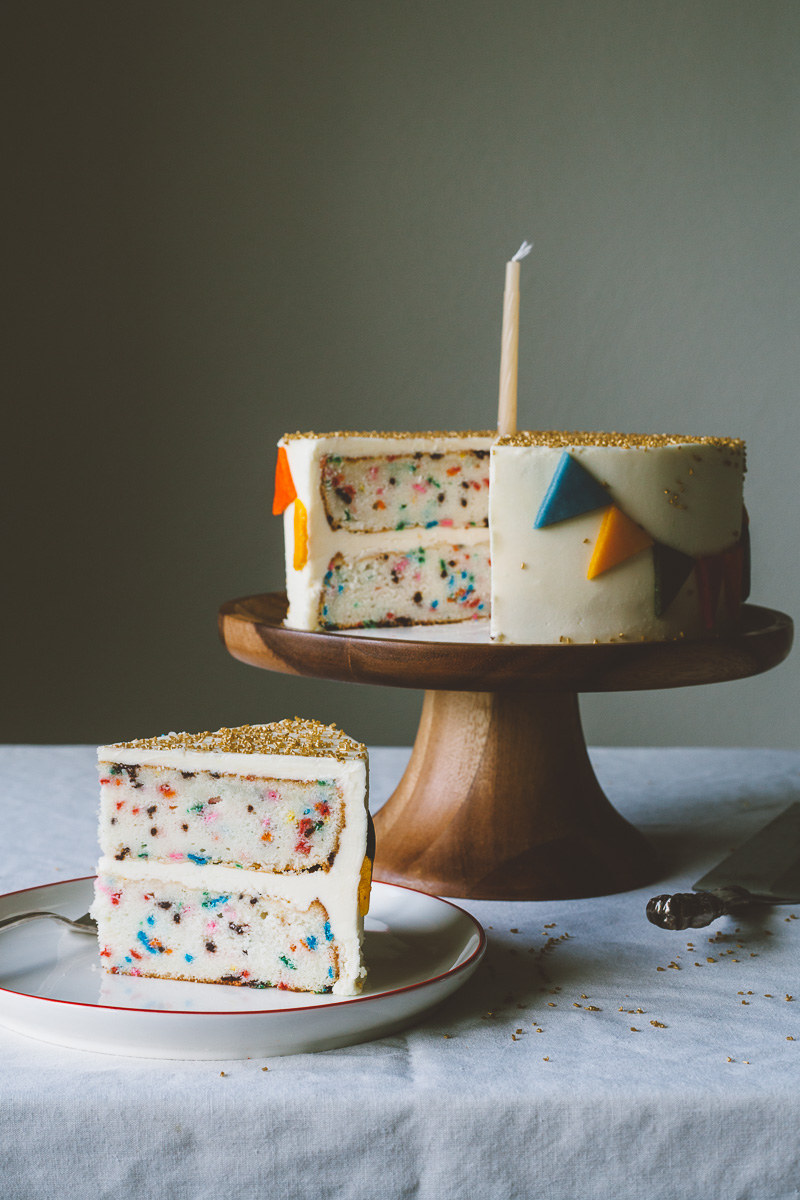 5. In your cake: For those of you that love to uphold a tradition, I bring you the ultimate guide to funfetti cake. Molly tested out all the possible ways to make the best funfetti cake out there and she's sharing her wisdom with you. Because if you're going to go with a classic, you gotta do it up right!
What's your favorite way to add a little rainbow sprinkle action in your life? For breakfast? For dinner!? Let's hear 'em!
[addtoany]
Yum