Hey y'all! Jennie and Corelyn are off adventuring on the east coast for Jennie's wedding. While they're gone, please enjoy some guest posts from our favorite bloggers.
This is a post from our friend Amanda who blogs over at LoveCreative Blog. She is, as the name suggests, creative, super fun, and is always game for a new feat. So it's no surprise that she is writing to us about a new challenge that we here at GMS are excited about, too. We hope you enjoy, and follow Amanda on her blogging endeavors.
****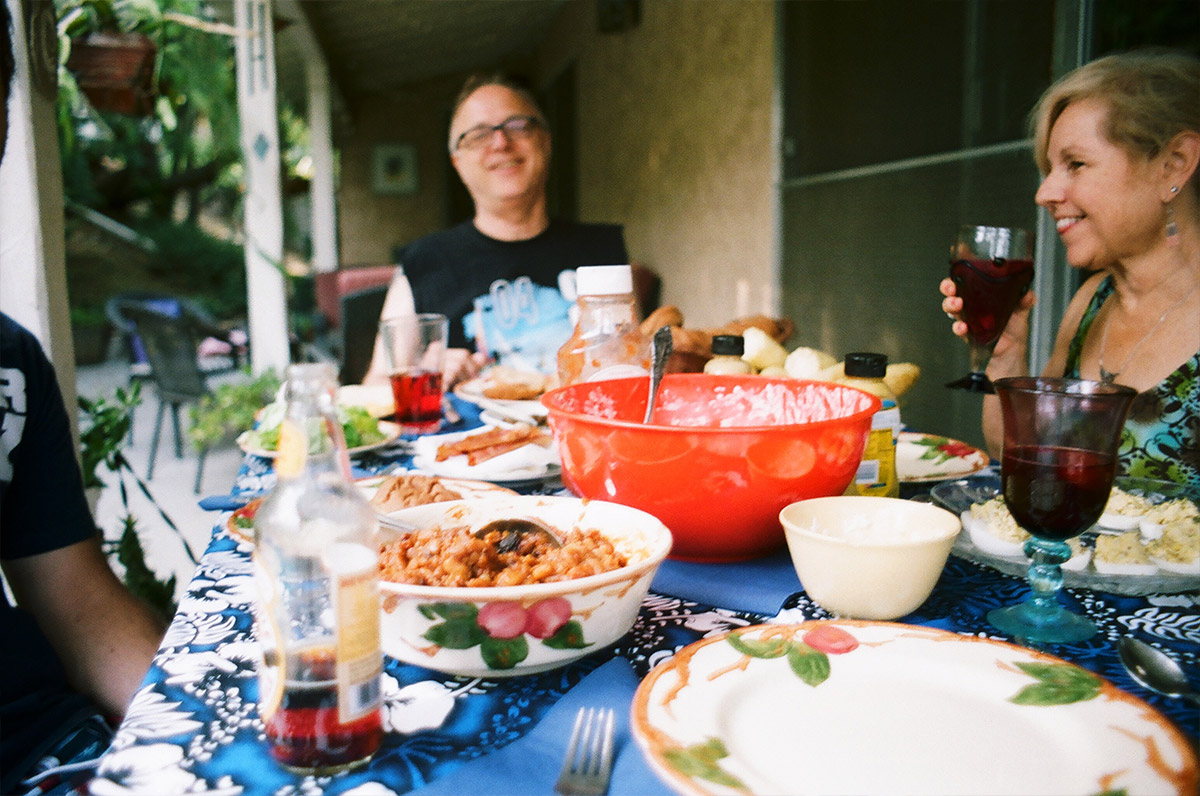 A typical summertime sunday dinner at my parent's house. Lots of good food, laughter, and conversation.
Hello GMS readers! This is Amanda from LoveCreative Blog. I'm so happy to be here guest posting for you while Jennie is out getting hitched. She did the same for me when I got married last year, and it's a pleasure to return the favor.
Like I said, my husband and I recently celebrated our one year anniversary. We just went out to dinner and browsed a local book shop—a favorite pastime of mine. He headed to business & finance, and I lingered in literature making an intimidatingly long book list. Before we left, we migrated to the cookbook section. This is where our passions find common ground browsing these big beautiful books. Inspiration struck while looking in the South East Asia section and I came up with a cooking challenge for our 2nd year of marriage.
Now first a side note: we didn't have a challenge for the first year—besides learning how to merge our finances and legally change my name. That was hard enough. But the idea of the yearly challenge would be kind of like a new year's resolution for our marriage. Something to work on as a couple that would be fun and grow us.
The wheels were turning as I thought about this aloud with Matt: what if we took the next 12 months and committed to cooking more? And cooking with flavors and ingredients from other cultures and parts of the world? It could be once a week, and we could trade off. Or maybe we could open our home and have a monthly dinner party!
The spark of inspiration had lit a fire and for the rest of the night we got excited talking about what we wanted to try to make and who we could collaborate with. The obvious choice was my parents who live only 15 minutes away and are great cooks. We usually eat Sunday dinner with them so at the following Sunday we invited them to join our challenge. They fanned the flame and we set up the guidelines. Here's what we decided to do:
Every month we're going to pick a theme. It could be around an ingredient, or a region of the world, or a type of cuisine. We're going to try new recipes and ingredients and push ourselves to create a full meal (main course, sides, dessert and/or an appetizer). Everyone has to participate, but whoever is hosting should be responsible for the main dish.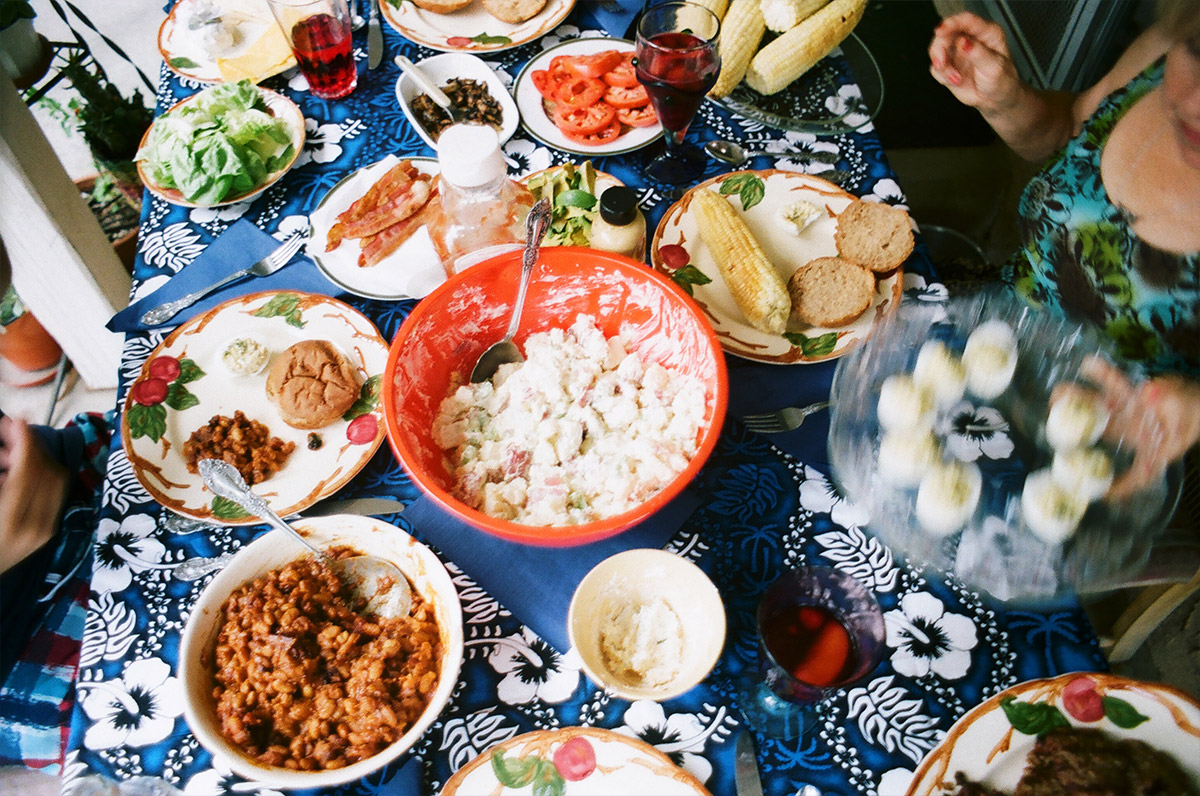 Look at all that food! Wine and burgers al fresco is definitely our style. Not to mention the sarong turned table cloth.
We're going to get started this month with seafood and my mom already found her recipe: mussels with olives, tomatoes and mushrooms. For this theme side dishes and desserts obviously don't have to include seafood, but should round out the meal. My husband Matt decided he wants to make Ahi Poke and I suggested a crab boil. It's making me excited (and hungry) just thinking about it!
So what do you think of my cooking challenge? Does it inspire you to come up with something for your own family or circle of friends? Or maybe you have something similar going on? I'd love to hear about it! I'm also looking for recipes and theme suggestions!
Why wait until new years to make resolutions? I love taking birthdays, holidays, or even just Monday mornings to come up with a fun project or a personal goal. As always when trying new things, there are bound to be flops, but I betcha we'll have more success stories than not. And really the most significant gain will be the culinary knowledge, learned techniques, new flavor combinations and cultural nuances that will stay with us for years to come. Not to mention some quality family time.
P.S. I've started a little online journal to record this adventure. Follow along here! If we get enough good recipes I'm thinking of putting together a little cookbook and giving it to the rest of our family as holiday presents. But first thing's first—let's just try and get through Seafood September.
Yum