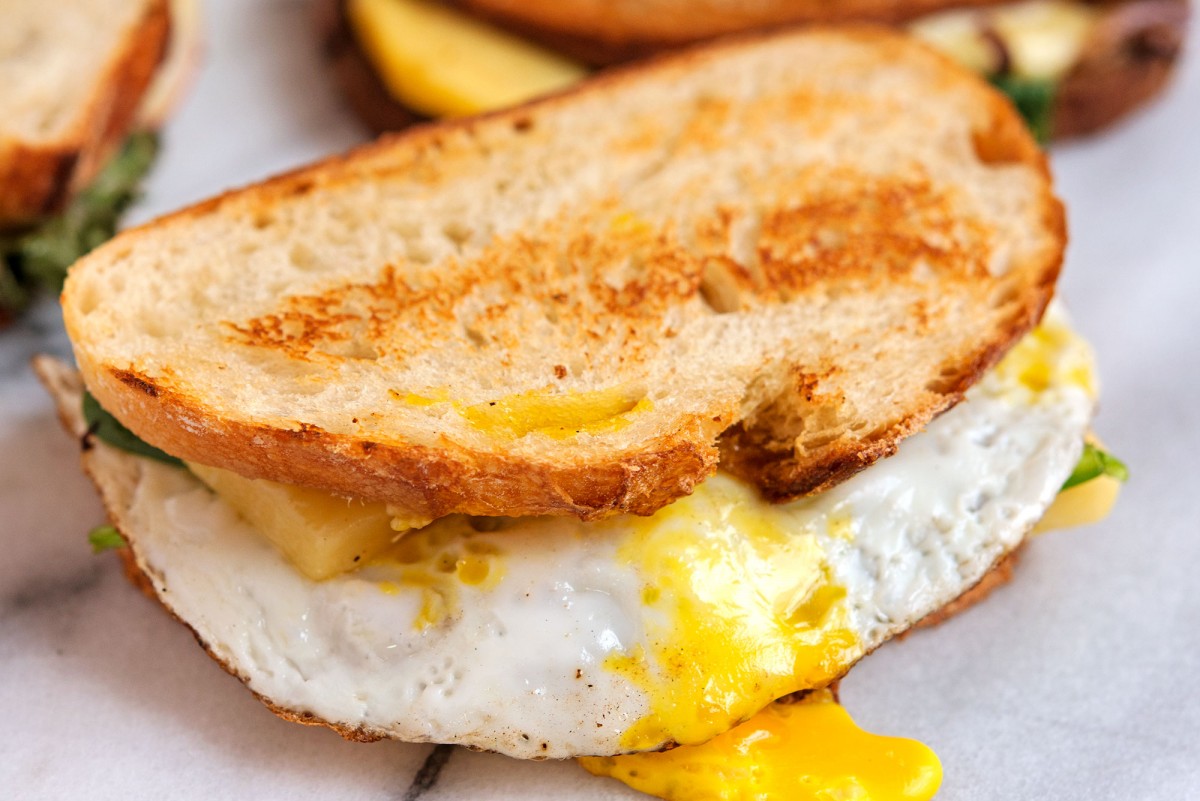 OK guys, it's Day Two of the Grilled Cheese week, and today we have for you a savory sandwich. Now, this one could be considered breakfast or lunch, or dinner even, which makes it a fave in our book of course. We love a hearty green (in this case spinach) and we love eggs to pieces – they just make everything better, especially when they have a runny yolk, don't you think?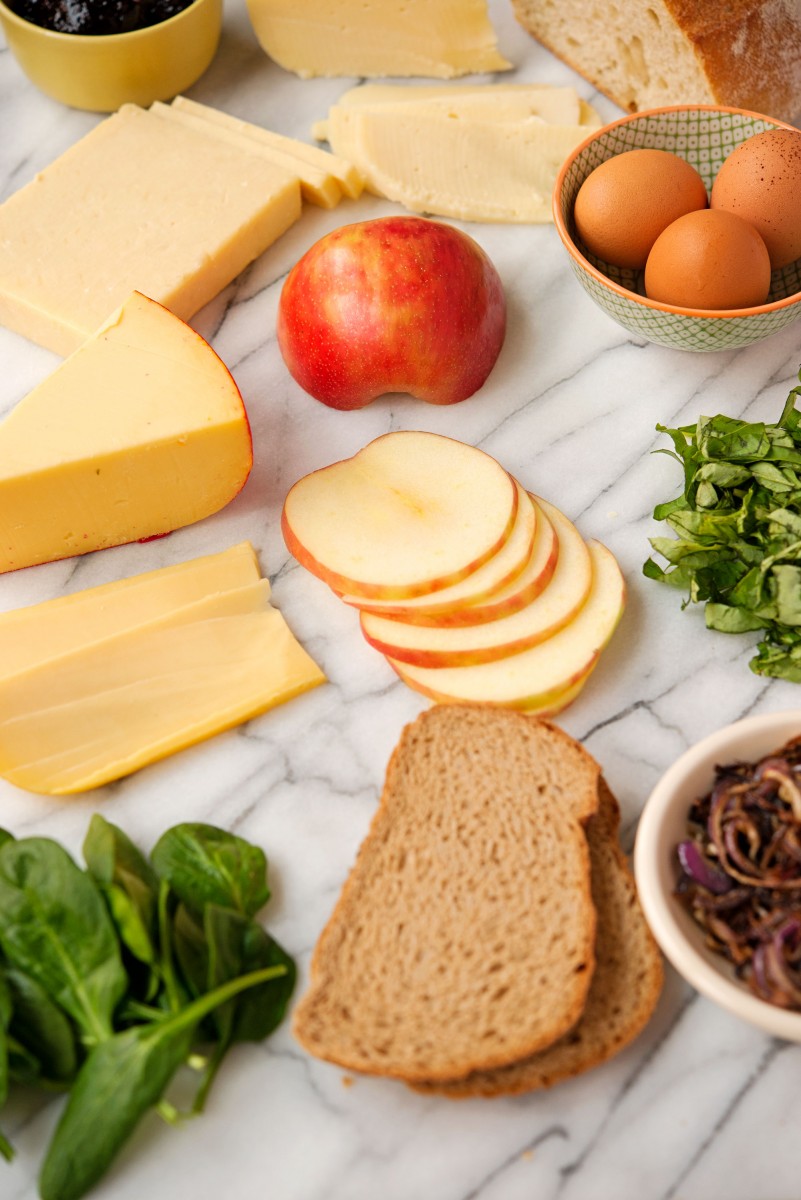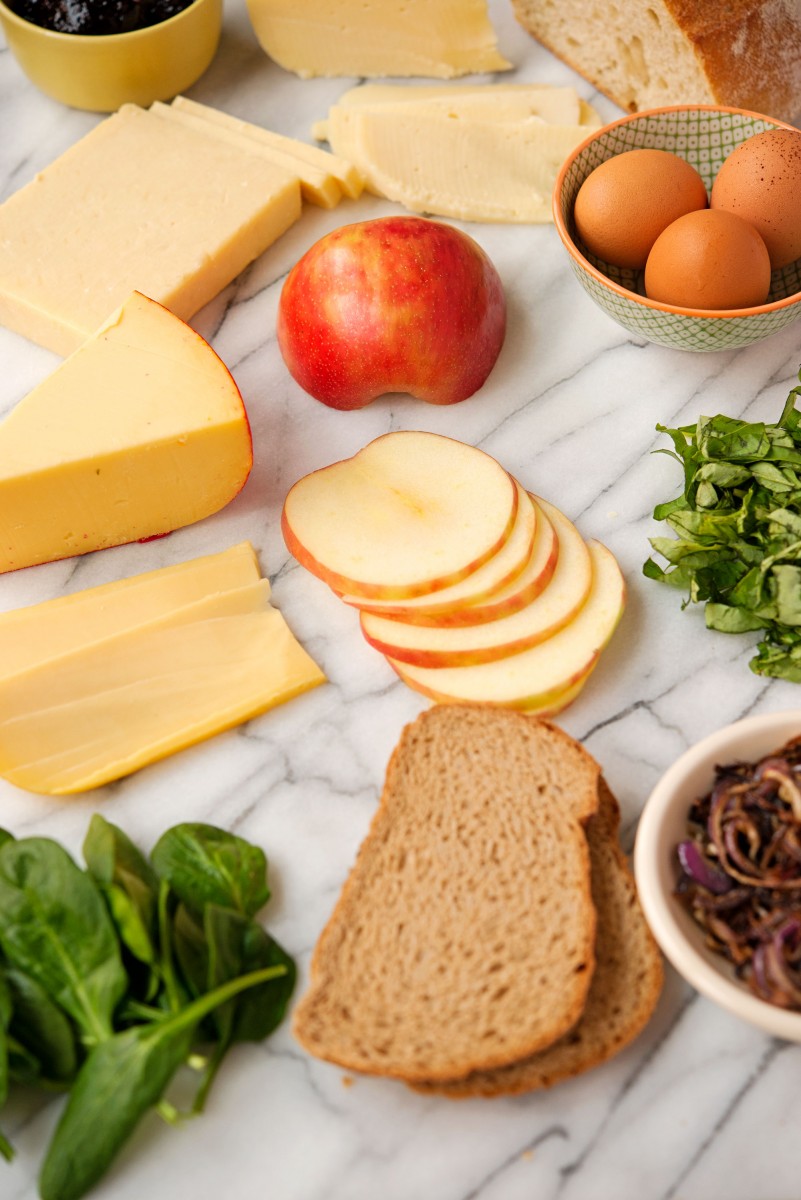 This grilled cheese is basic: super sharp cheddar cheese, with egg and spinach. Throw mushrooms in if you want – we meant to, but we got distracted. We used sourdough for this one, too, because sourdough is such a versatile bread and it browns so well with some butter, don't you think?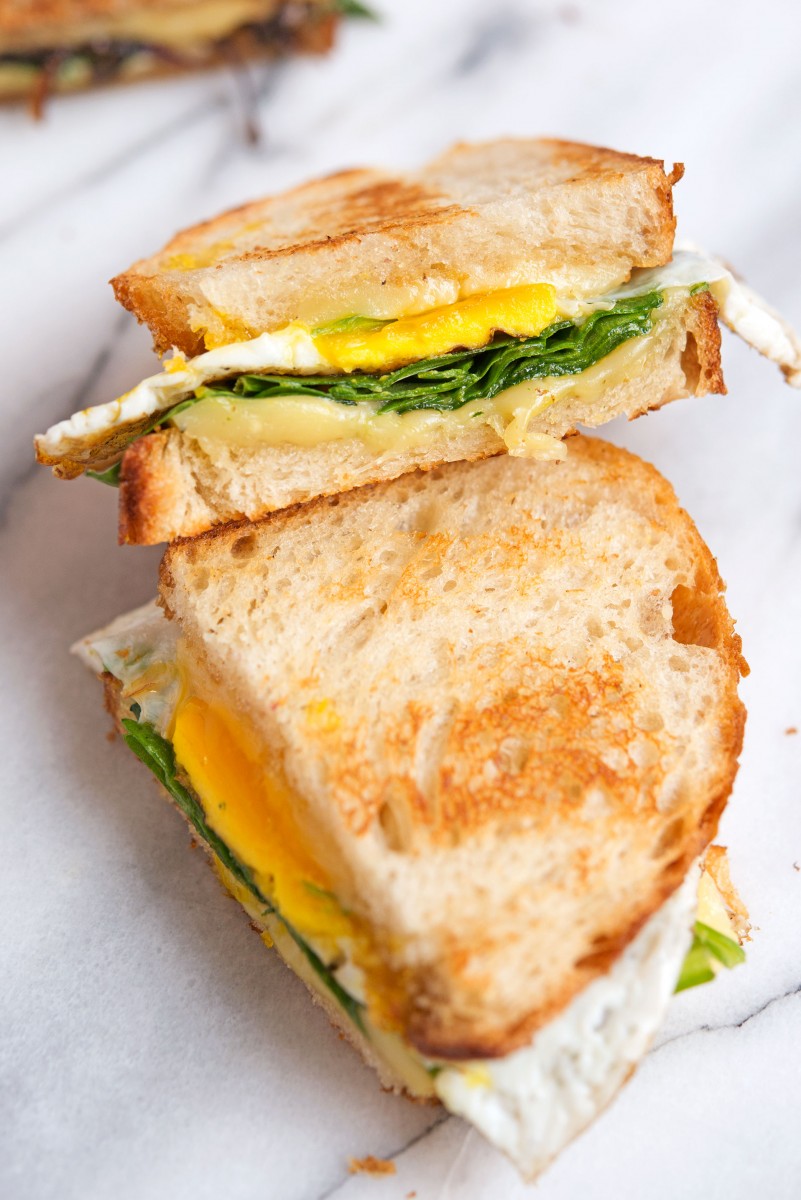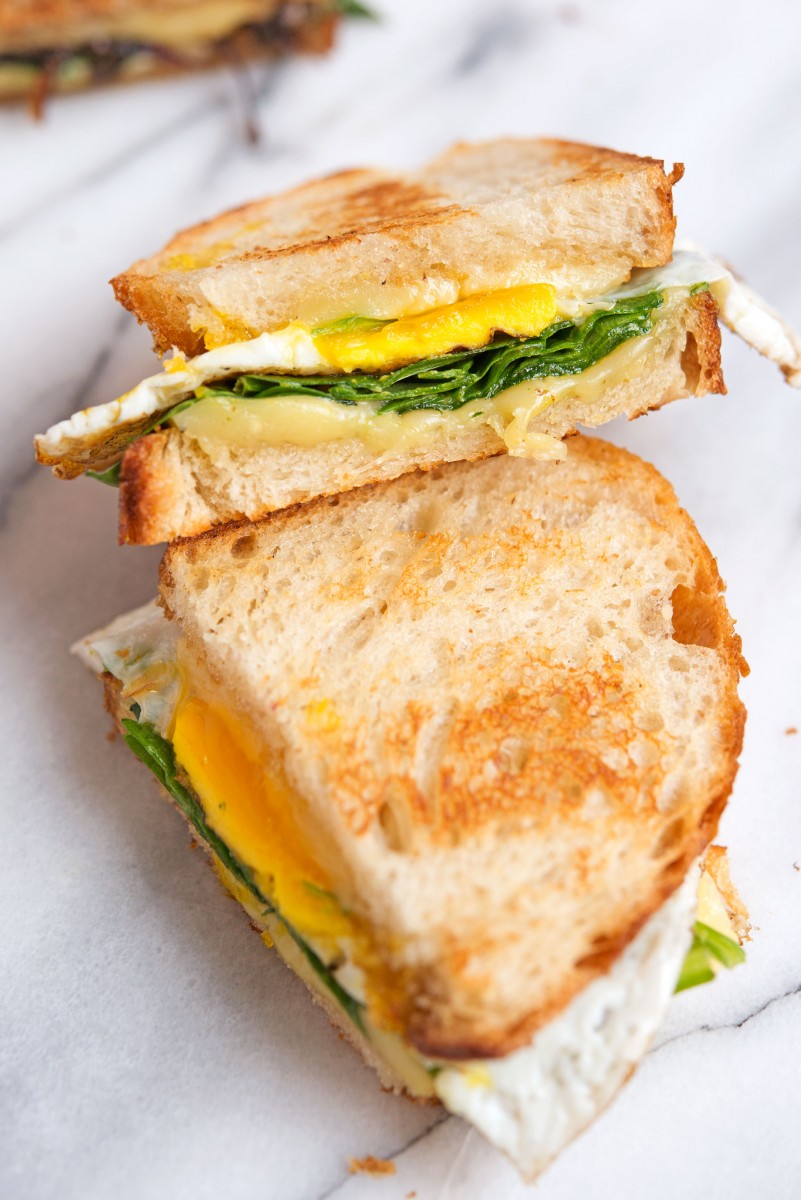 Ingredients:
1 egg
1 handful spinach
2 oz sharp cheddar cheese
2 slices sourdough bread
2 tbsp butter
Directions:
1. Fry your egg in one half tablespoon of butter. Meanwhile, with the other half of the tablespoon of butter, butter both sides of both pieces of bread.
2. Layer your cheddar cheese and spinach, adding your fried egg to the top, and then another layer of cheese (this helps to keep everything from sliding around.) Place sandwich in cast iron over medium-high heat until browned.
3. Flip the sandwich and brown other size;=. Pro tip: if you want to, you can use a cast iron bacon press or another cast iron to put weight on the sandwich so everyone gets nice and melty.
4. Serve warm with soup!
Up tomorrow: we have a gluten free (we know!) grilled cheese inspired by one of our favorite snacks of all time. What do you think, do you prefer savory or sweet?
[addtoany]
Yum