We're always on the lookout for easy dinners that can be made to go, for our busy lives – we're not always home when hunger strikes, but who wants to eat out all the time (and who can afford it!) We love pot pie, and figured that muffin pot pies would be great for those dinners out – just pop two or three in a glass jar and you're ready to go! These are more like a savory muffin than a pot pie, but they capture the essence: savory veggies and meat in a delicious muffin batter.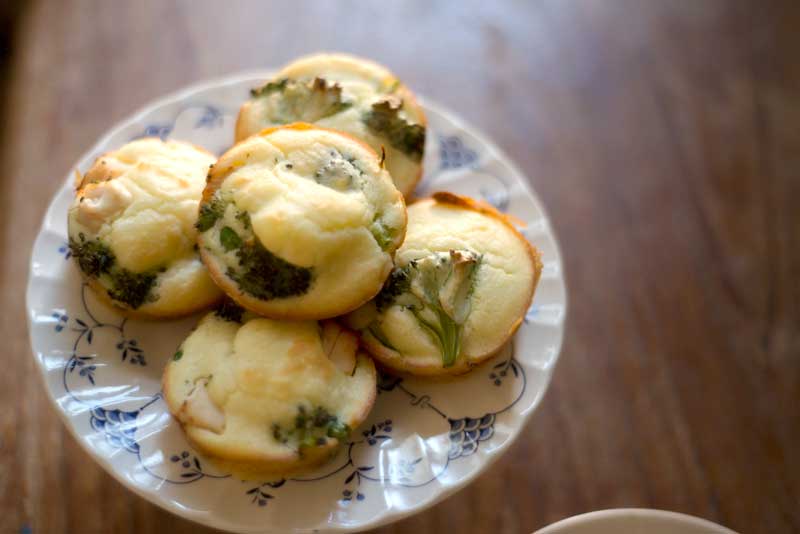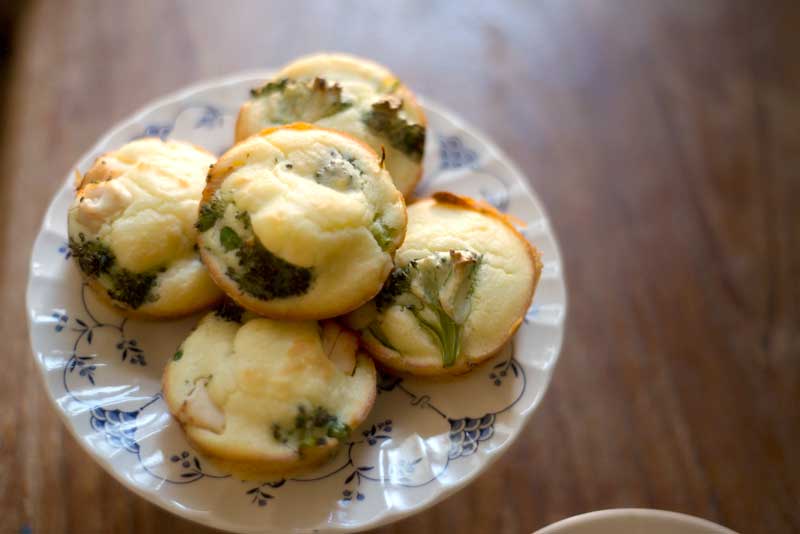 We've been known to use Bisquick® Gluten Free mix for our gluten free recipes because it's quick and easy to use for everything from breakfast to sweets to dinners. So we used it as a base for our pot pies, and it was a great choice – so moist and delicious!
Here's what we used:
2 cups Bisquick® Gluten Free mix
1/3 cup butter
1 1/3 cup milk
3 eggs
1 cup peas (frozen or steamed)
1 small head broccoli
1 cup cooked chicken
For the full recipe, go here. Basically, you just add the mix to the butter and the milk, then add the eggs. Chop your broccoli, and then put it in a bowl with the peas and chicken. Then, add mix, then veggies and chicken, followed by mix, and bake!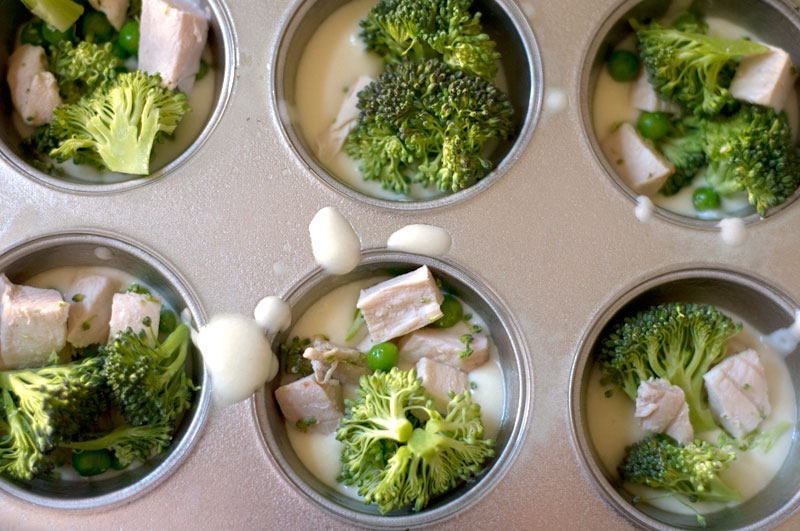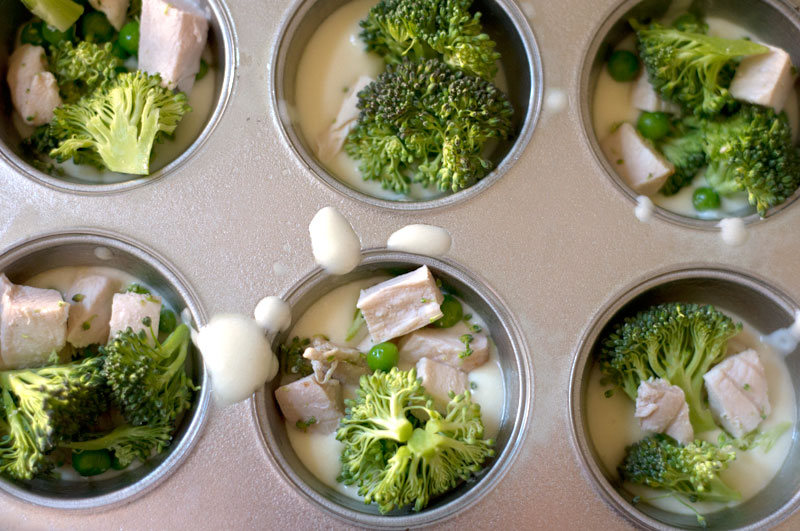 The beauty of these is that you can add any veggie or meat you have on hand, making them a great dish to get rid of whatever you have in the fridge – a win when you have just-wilting veggies lying around.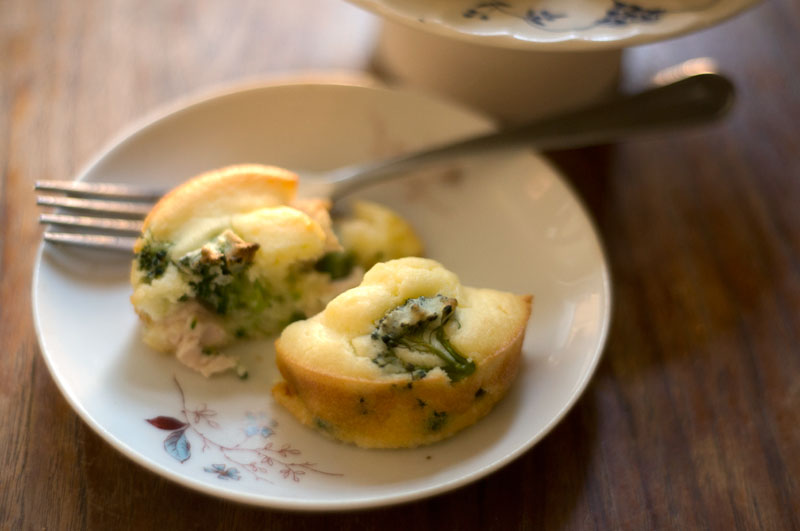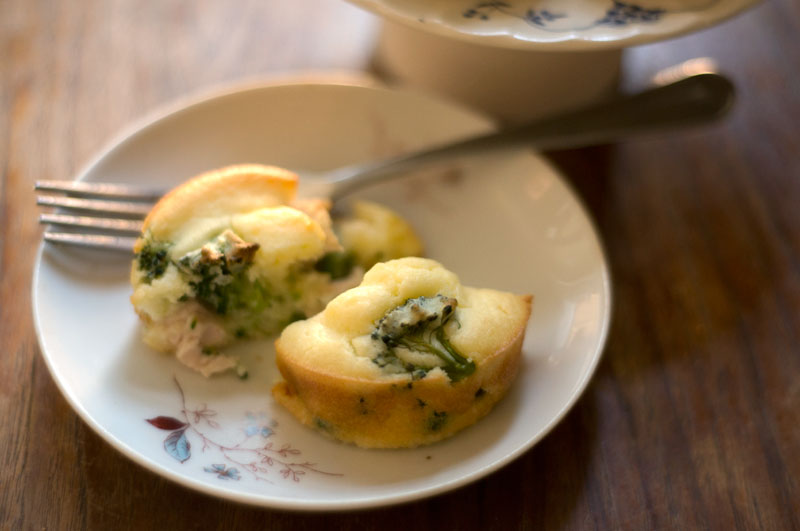 What's your favorite "garbage" dinner?
[addtoany]
Yum