Melissa hadn't had coffee cake since she developed celiac, so it was very exciting when we found a recipe to make coffee cake with Bisquick's Gluten Free Mix.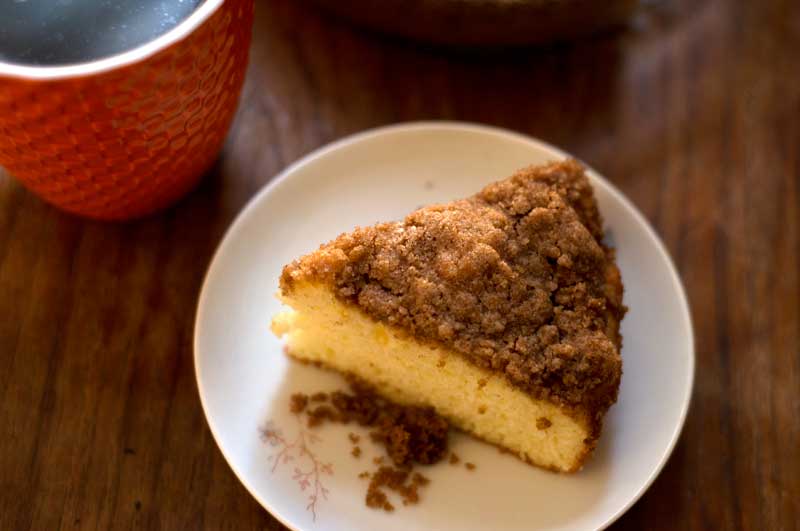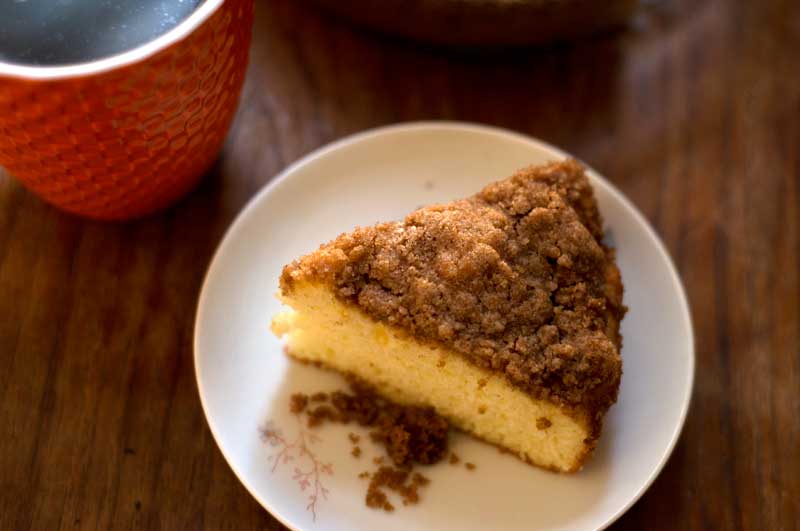 We followed this recipe and I am happy to report that it was a delight. A note on Bisquick's Gluten Free Mix – we love the stuff for a variety of recipe bases, but we would like to ask that Bisquick sell it in larger packages! It currently comes in one pound boxes, but we always seem to run out quick, and would like a two or even five pound bag! Thanks, Bisquick!
But, more importantly, back to coffee cake. This cake was moist, not at all crumbly, and had the perfect amount of cinnamon streusel topping, although when we make it again (and we will be making it again) we'll be swirling it throughout the actually cake, as the cake can be a smidge boring. Have it with a cup of coffee, though, and you'll be one happy person.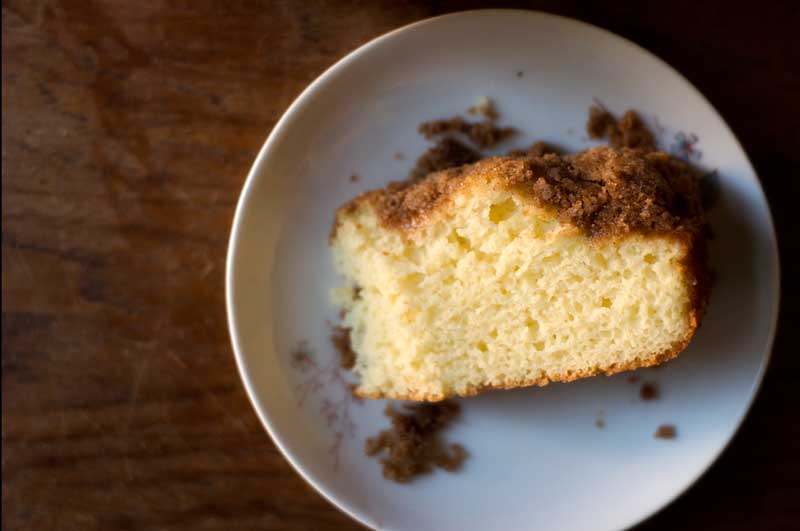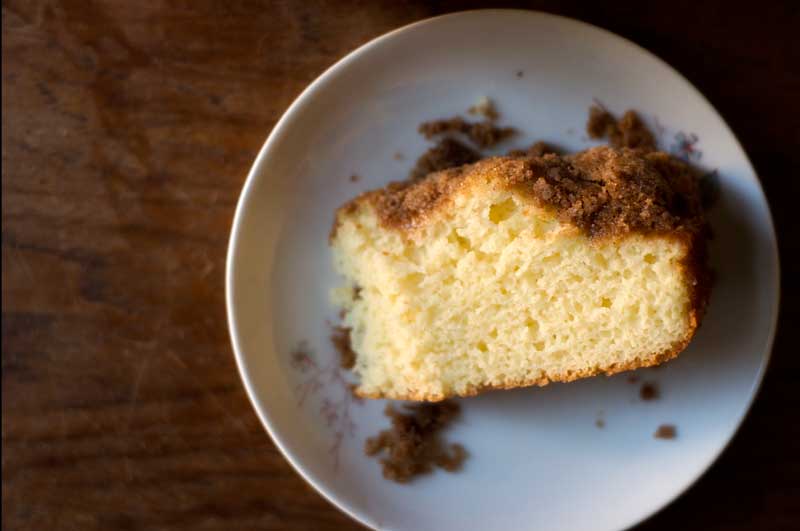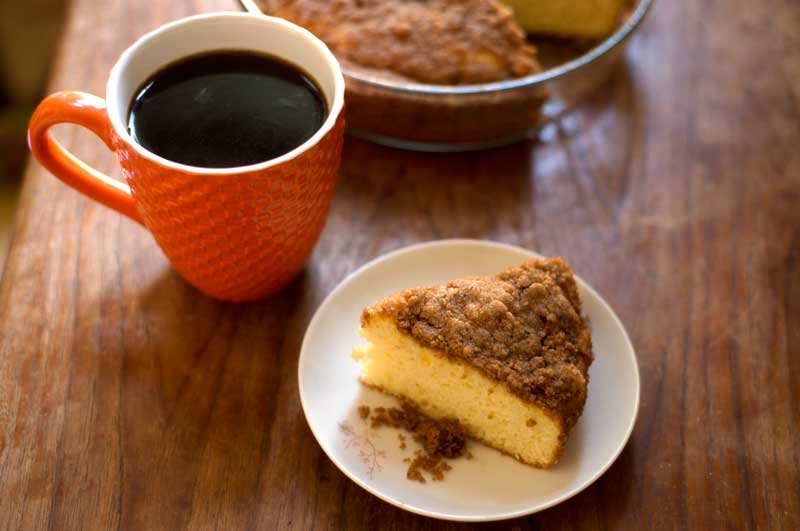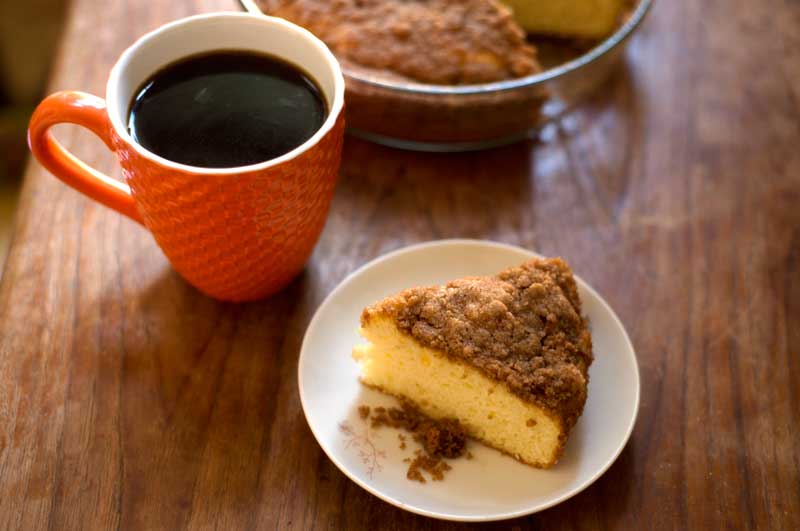 What is your favorite indulgent breakfast item?
We at GMS love coffee cake and chocolate croissant – how about you?
[addtoany]
Yum