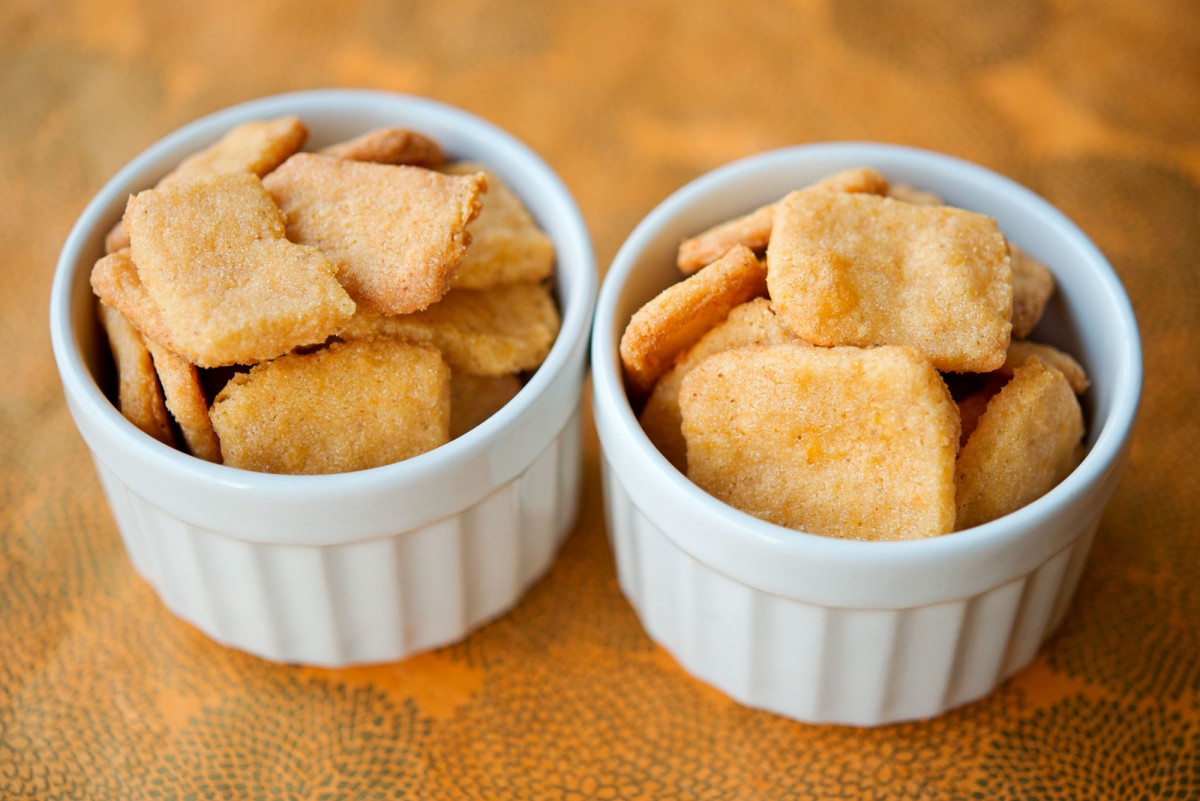 When you're told your stomach can no longer digest gluten, your food life flashes before your eyes. As my doctor spoke those fateful words, I was physically looking at her but was seeing everything I loved and could no longer enjoy. Pizza was the number one loss. I couldn't shake the idea that a formidable slice of cheese with mushrooms and olives was sitting next to me on that papery exam table, come to pay its respects to a stomach it would never see again. Then in walked spaghetti, breakfast sandwiches, straight up bread. Everything swam through my head in a melancholy dirge, a gluten-filled parade.
Cheez-Its, however, were late to the party. In fact, they didn't even enter my brain-space until I took a wrong turn down the cracker aisle and found myself near tears holding a package of Goldfish, all the simple goodness of novelty shaped cheese crackers rushing back to me.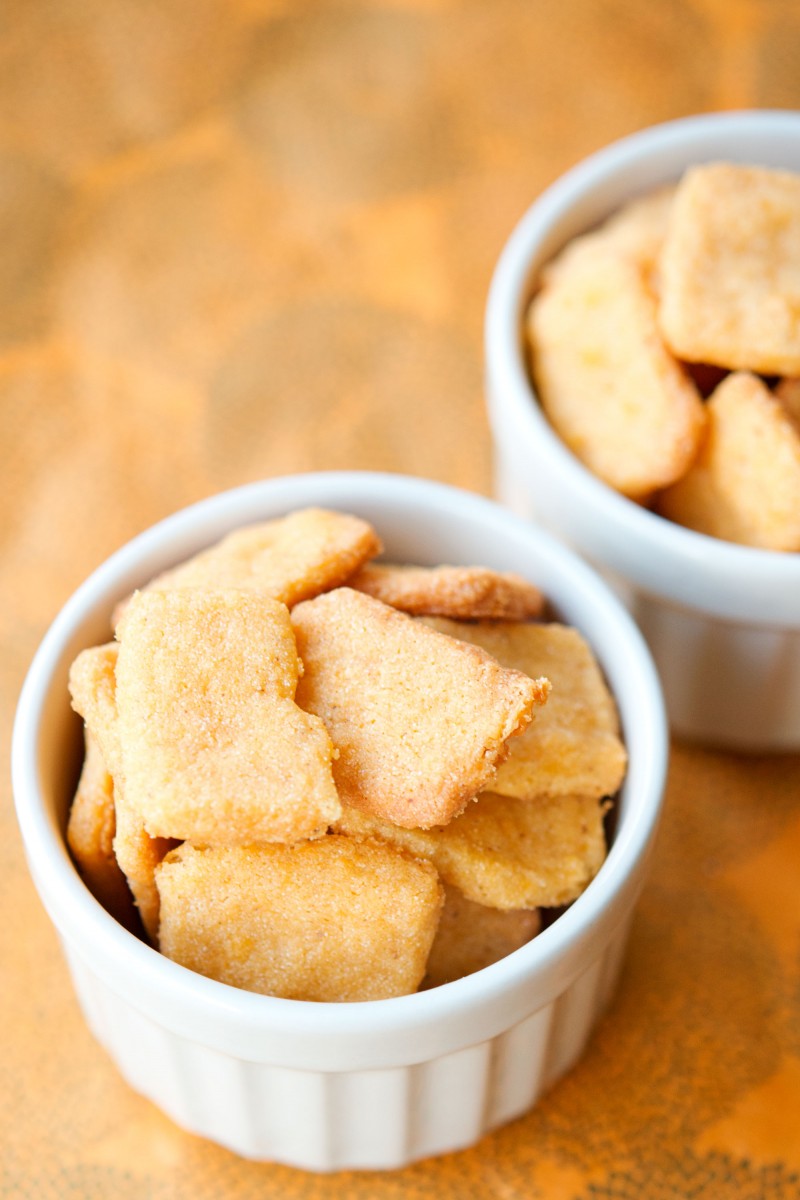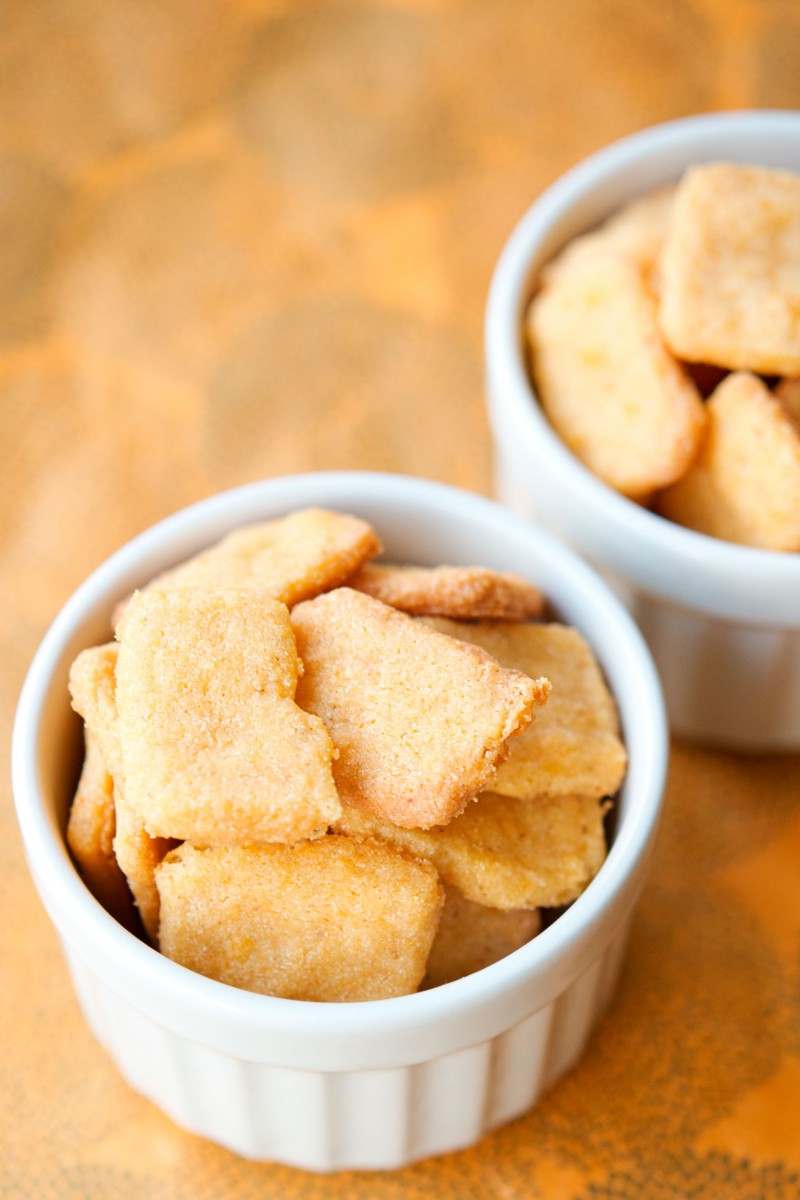 I wish I could tell that sad, cracker-clutching girl that within 5 years she would be living in one of the gluten-free-friendliest cities with close to 30 percent of the population adhering to the GF trend.
And even if that weren't the case, I would tell her that not eating wheat really isn't all that bad with a bit of ingenuity and know-how.
With all that in mind this week, I celebrated my fifth year of gluten-free living. And paid tribute to at least one item my past self never thought I would see again.
Ingredients
1 block of sharp cheddar (around 10 ounces)
½ cup of butter (between room temperature and chilled)
½ cup sweet white rice flour
½ cup tapioca flour
¼ cup potato flour
¼ cup sorghum flour
1 tablespoon cornstarch
¼ teaspoon cayenne pepper
2 tablespoons of plain yogurt
Directions
1. Preheat the oven to 325.
2. Blend all ingredients in a food processor or blender until a lose dough is formed, being careful not to over mix.
3. Gently finish working the dough together by hand.
4. On a (gluten-free) floured surface or between sheets of saran wrap, roll dough out to desired thickness. I rolled mine pretty thin. They bake better if they are ¼ inch or less.
5. Cut into whatever fun shape you want!
6. Place on a parchment paper-lined baking sheet. Give them a little space. They may migrate just a bit.
7. Bake for 8 minutes, rotating them after 4. Stay attentive to them. Depending on your oven they may need a touch more or less time. Just keep in mind they'll brown before you know it.
8. Let them cool and crisp up.
9. Tell your past self to get a grip and drop the gluten-filled crackers.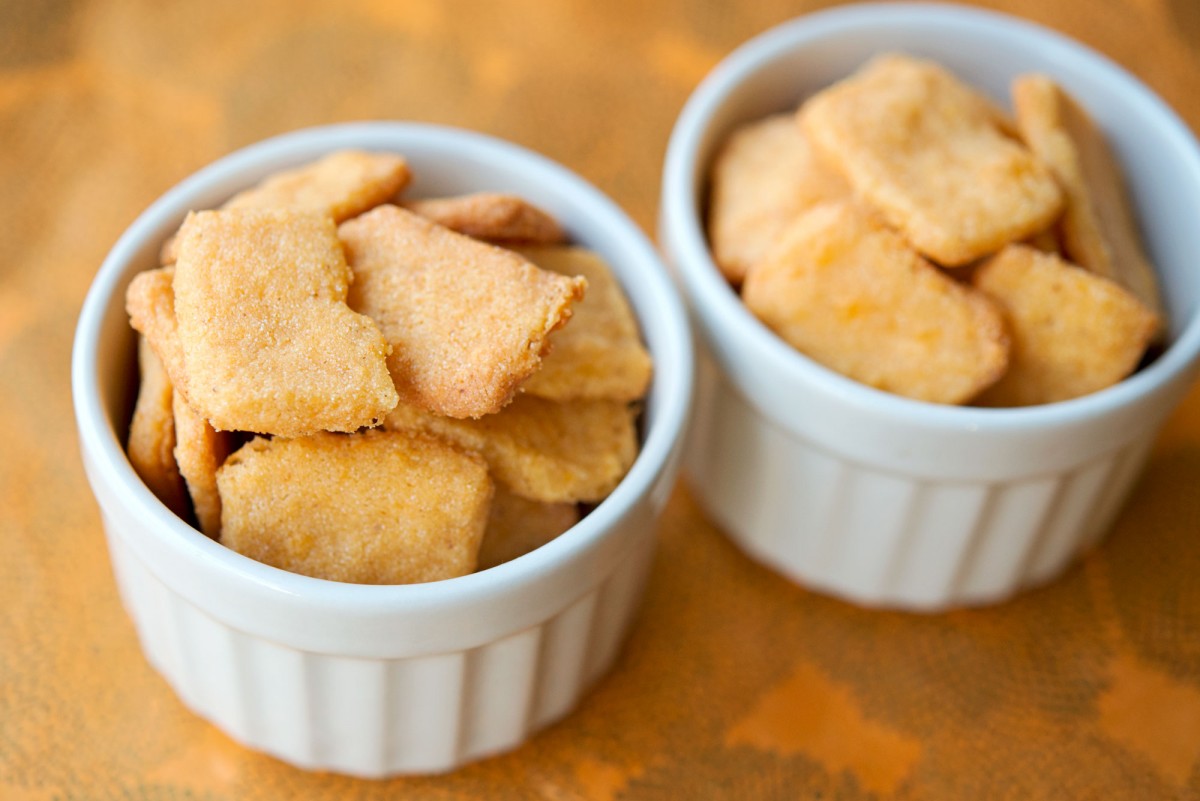 What are some other gluteny items you miss that you wish were gluten free? Let us know and we'll try to develop them for you!
[addtoany]
Yum