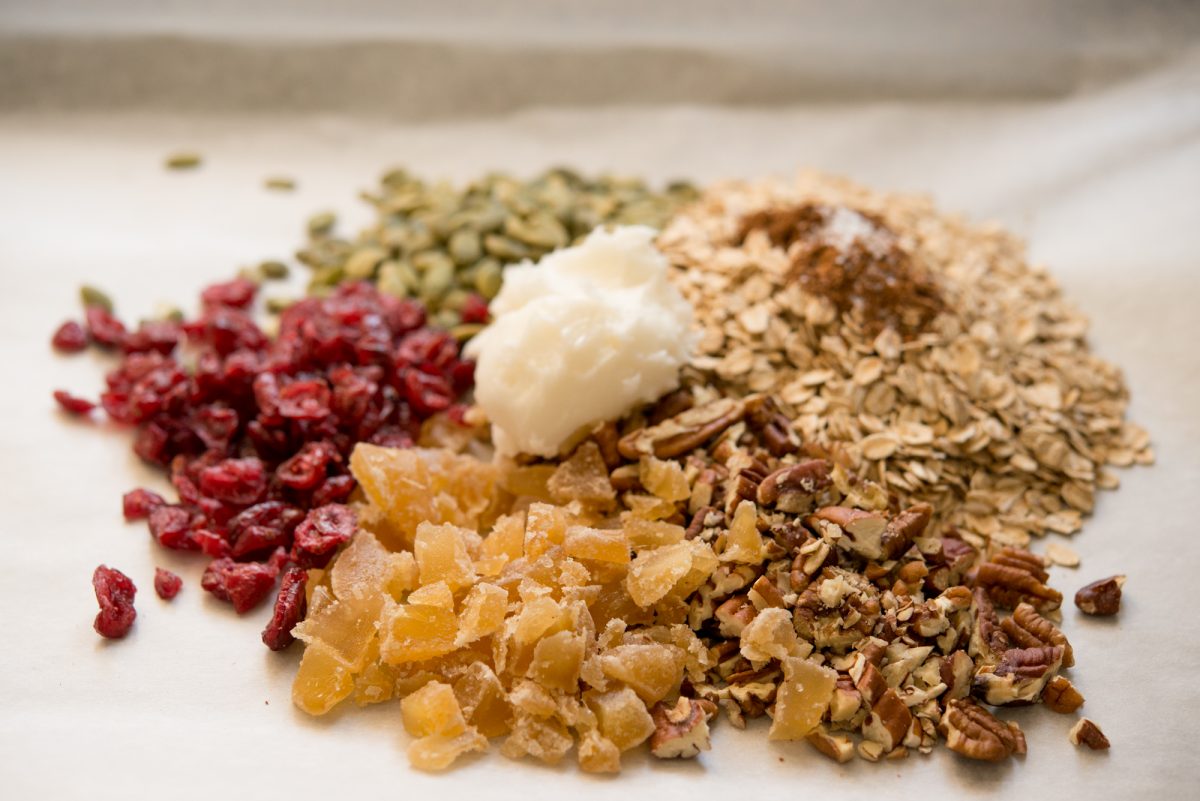 I know I made y'all some granola last month. But what I REALLY wanted in my granola was crystallized ginger, and I really couldn't find any. I had some awesome trail mix from Lassen's, a grocery store here in LA that's amazing and was full of ginger – I even found myself picking it out exclusively – but it had chocolate in it. I love chocolate, but I feel like every time I pick up a bag of trail mix, it's either got too much chocolate or WAY TO MANY ALMONDS. What is with the number of almonds in everything? I'm so over them. MOVE OVER, ALMONDS. CASHEWS ARE BETTER.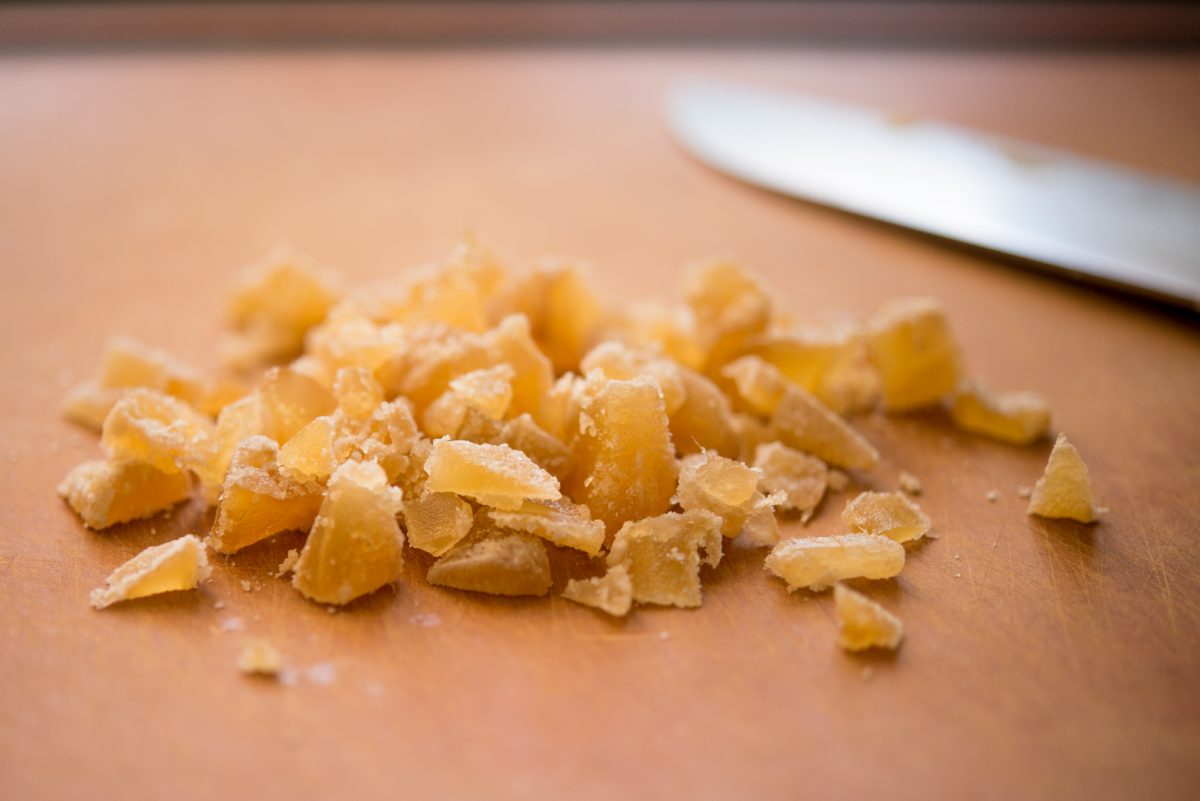 Thanks for sticking with me through that rant. Whew. OK, but the point is, I love a good granola/trail mix as a snack, but not when it's full of chocolate, kind of defeating the purpose. So, here comes this amazing granola recipe that's got everything I've ever wanted. The ginger adds a whole level to your granola game, you guys. It's spicy and chewy and magical. I want to put it in everything from now on.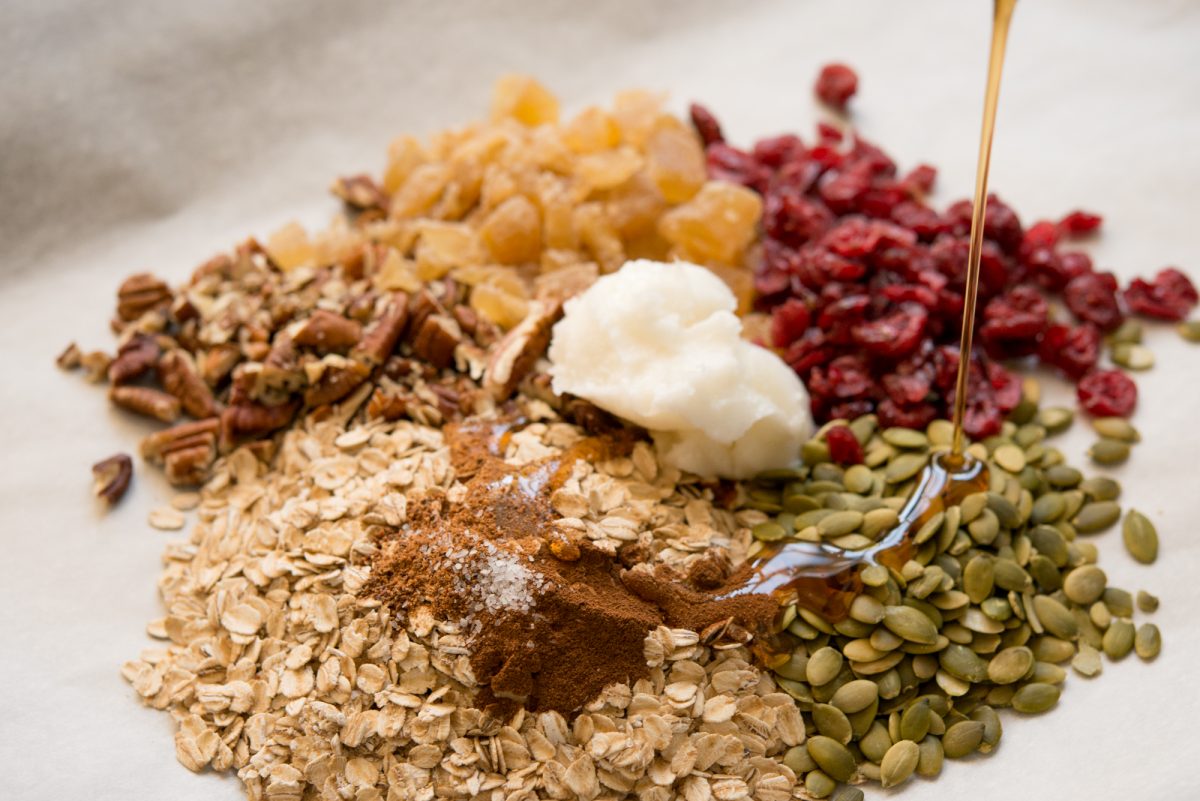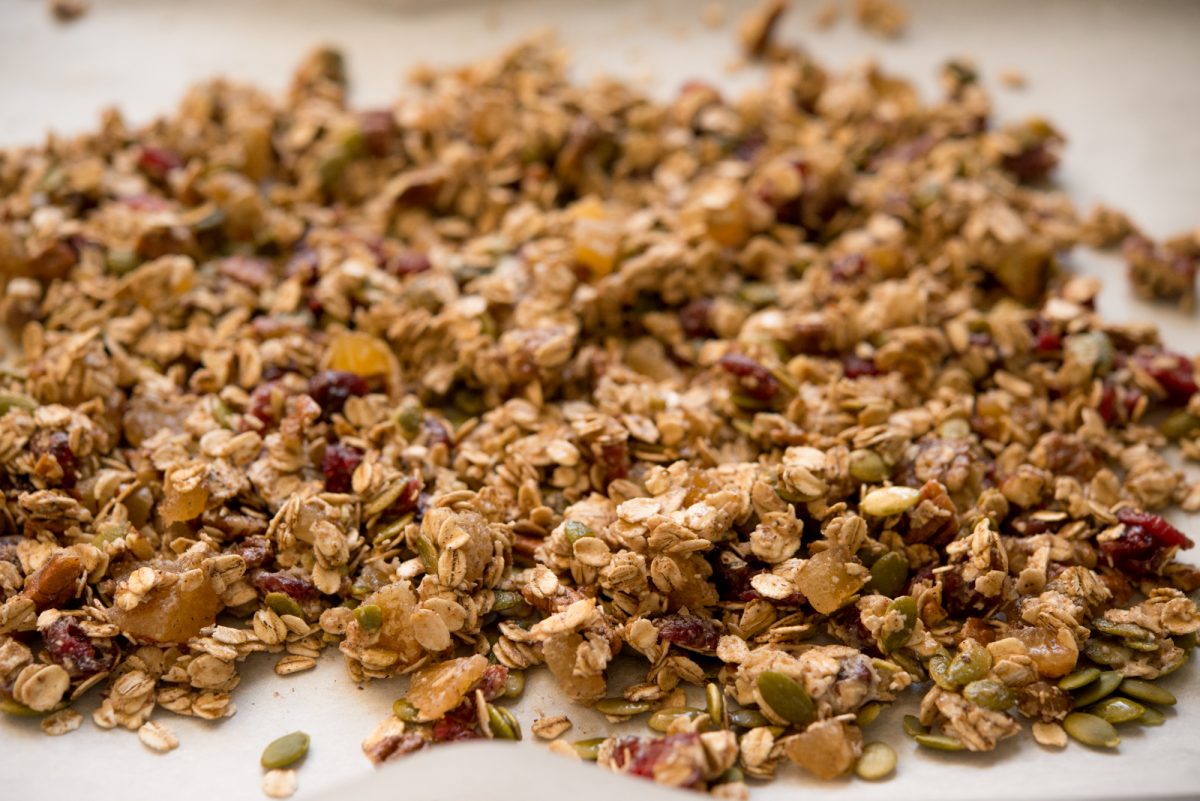 I've said this before, and I will say it again: make this granola your own. You want a nut, a seed, maybe a dried fruit, some oats, some spices, an oil/fat to keep it together, something a tinge sweet. Try the crystallized ginger, though. You won't regret it. (NOTE: I had to search far and wide for this ginger. Well, by which I mean I had to go to 2 stores. I hate going to more than one place, and I am sure you do, too, but this is worth it. I found mine at Lassen's, but Trader Joe's didn't have it. Try the bulk bin at Whole Foods.)
I chose pepitas because, you guys, I think I don't like sunflower seeds in my granola as much anymore. I am over sunflower seeds and almonds, let it be known. I used cranberries because I had them on hand, but I might try something else – maybe apricots – the next time, just to switch it up. Same with the pecans – I might try cashews next time, but I had a bag of them and they were perfect in this.
Here's the recipe – let me know if you make this, if you find crystallized ginger, and if you love it as much as I do!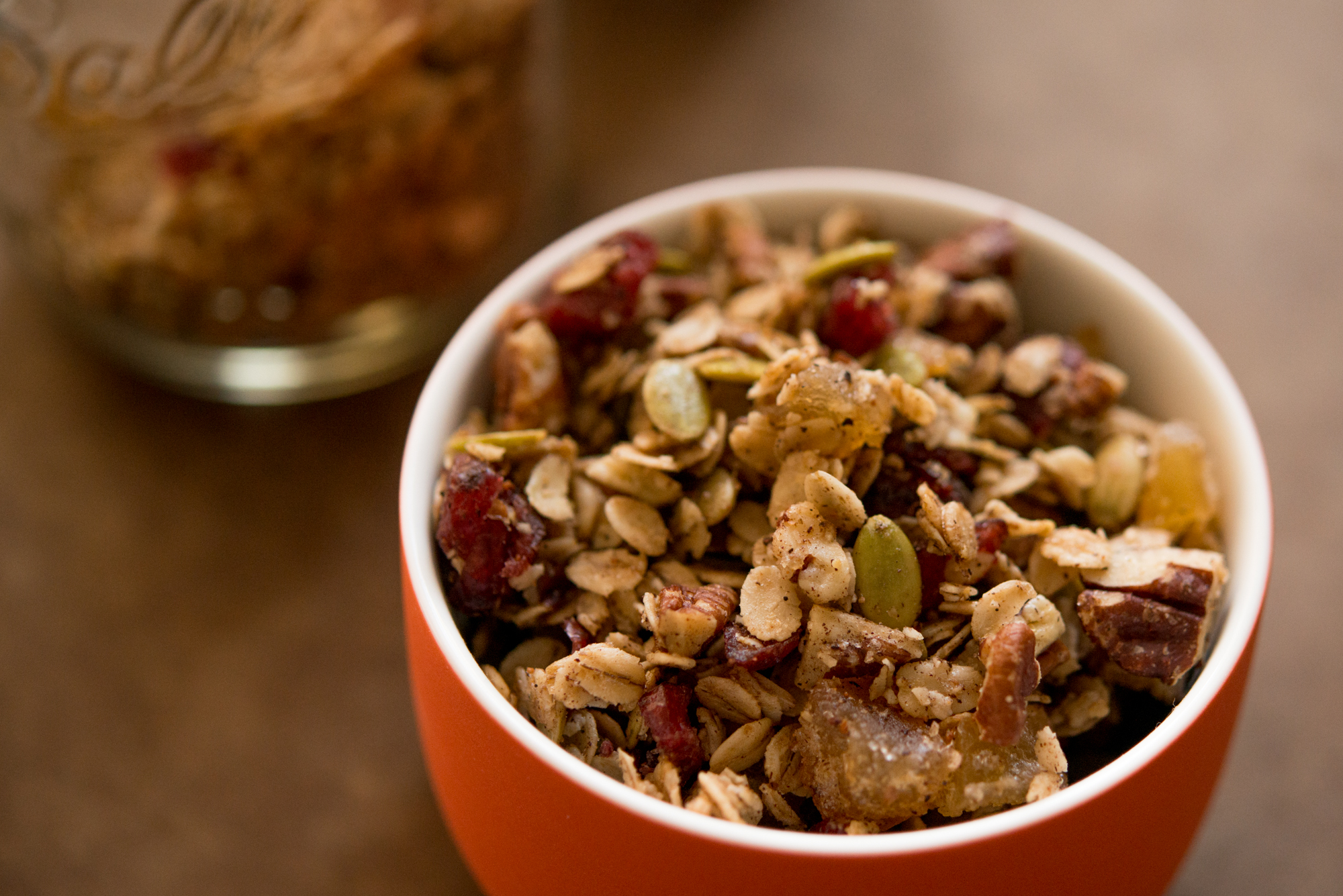 Type: Breakfast
Author: Jennie
Oven Temperature: 250°
Difficulty: Easy
Prep Time: 10 minutes
Cook Time: 75 minutes
Servings: 6-8
Ingredients
1 cup rolled oats
1/2 cup pecans, roughly chopped
1/4 cup dried cranberries
3/4 cup crystallized ginger
3/4 cup pepitas
1/4 cup coconut oil
1/4 cup maple syrup or honey
1/2 teaspoon nutmeg
1 teaspoon cinnamon
pinch salt
Directions
Turn on your oven to 250.

Chop your pecans and your ginger, if it's in larger-than-bite-sized chunks.

Mix all ingredients throughly in a bowl or on a cookie sheet lined with parchment. (I skip the bowl - less dishes!)

Spread evenly on the parchment paper, then stick in the oven for about an hour and fifteen minutes. Stir every 15 minutes or so - unless you want granola clusters. If you do, then only stir once after 45 minutes.

Remove from oven, allow to cool, then transfer to jar to store at room temperature.
[addtoany]
Yum