Around this time of year, Jennie and I get a little nostalgic looking back over the 7 years of Thanksgiving celebrations we've coordinated together. Inevitably, this results in a "looking back" post full of embarrassing photos featuring us in near-pajamas shoving a raw turkey into the oven, or admitting publicly just how much time we spend planning, scheduling, and color coding our Thanksgiving day.
Well, this year is no exception. In 2014, we are embracing how ridiculous our Thanksgiving retrospective and live-blogged posts actually are. It's the one time each year that we stop caring about perfectly plated food blogger photos and let ourselves step in front of the camera in all our mid-cooking, frazzled, sweaty glory. This year, we want to highlight everything embarrassing about past Garlic, My Soul Thanksgivings. Brace yourself.
2008: Our first year cooking together, even before we had GMS. Jennie actually gave herself a 6 week plan to research how to cook a turkey!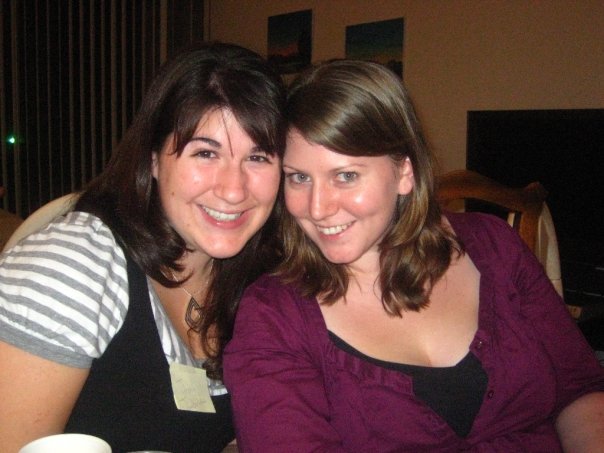 2009: We tried brining. Somewhere between spilling the brining liquid all over the front seat of Jennie's moving vehicle on Thanksgiving morning and plunging our hands into ice cold water to fish out our massive turkey, we decided wet brining isn't for us.
2010: The year we went Gluten Free for the sake of our friends with GF dietary needs. Many consultations were required to ensure our anti-gluten efforts paid off, and at least one of those consultations occurred via video chat.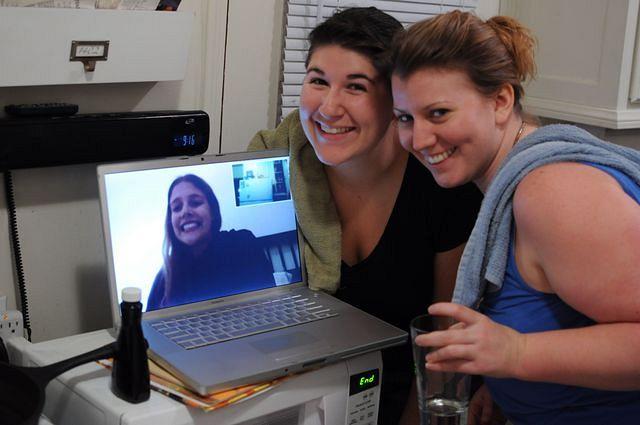 2011: Although I was living on the East coast at the time, I flew out to LA for the holiday. It was a whirlwind weekend of planning, cooking and eating. We were in a new kitchen for both of us at our friend Paul's house, and we were so excited to catch up with each other and have our favorite day together!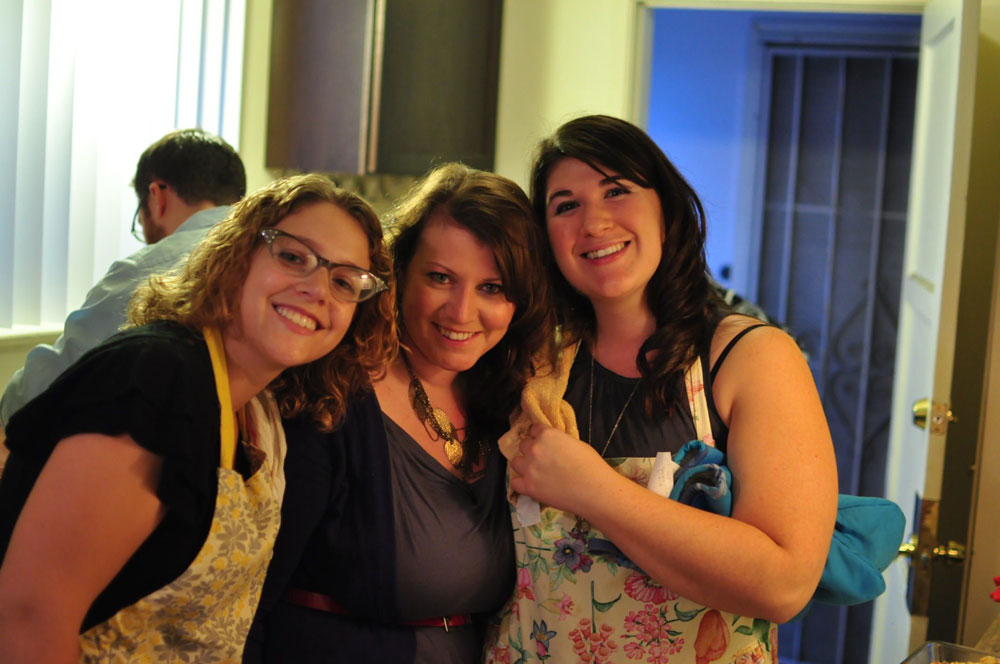 This year's crowning moments were using tinfoil to tie up the turkey (we always, always forget twine) and a last minute panicked text message conversation about the size of Paul's oven.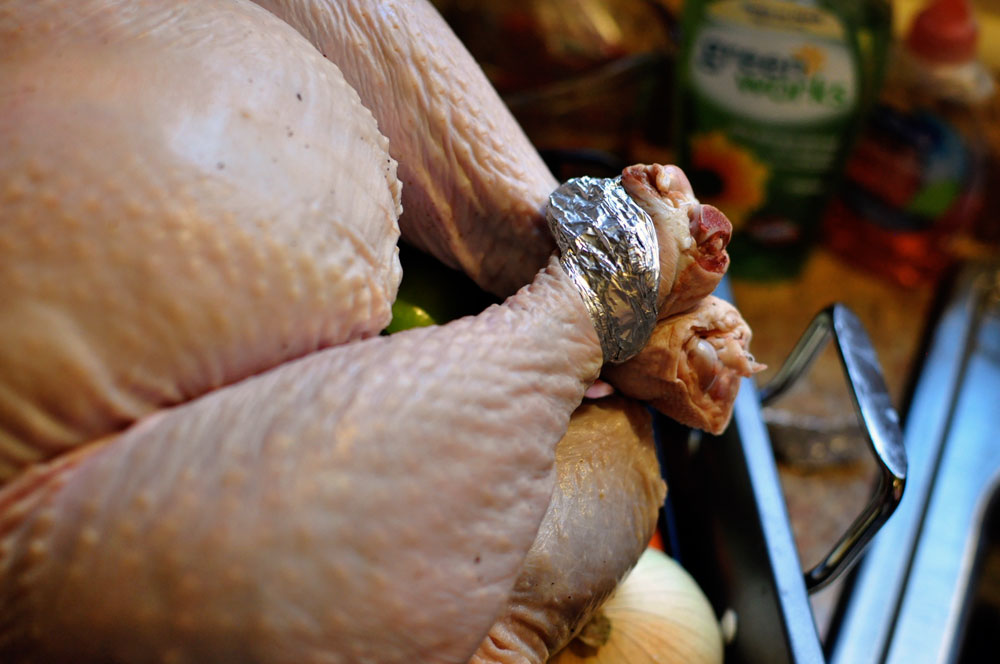 2012: This year we were apart for Thanksgiving for the first time in four years, and we still managed to make Thanksgiving happen amazingly for our LA crew, while Jennie live-blogged and video chatted in from Chicago.
2013: We were back together and better than ever in 2013, and it was our first year hosting in one of our homes. We bought all our veggies last year from the farmers' market, we launched our new web design on the most wonderful day of the year, and we even had an official hashtag to have people follow along with photos of the day – which helped us out so we weren't stuck behind a camera.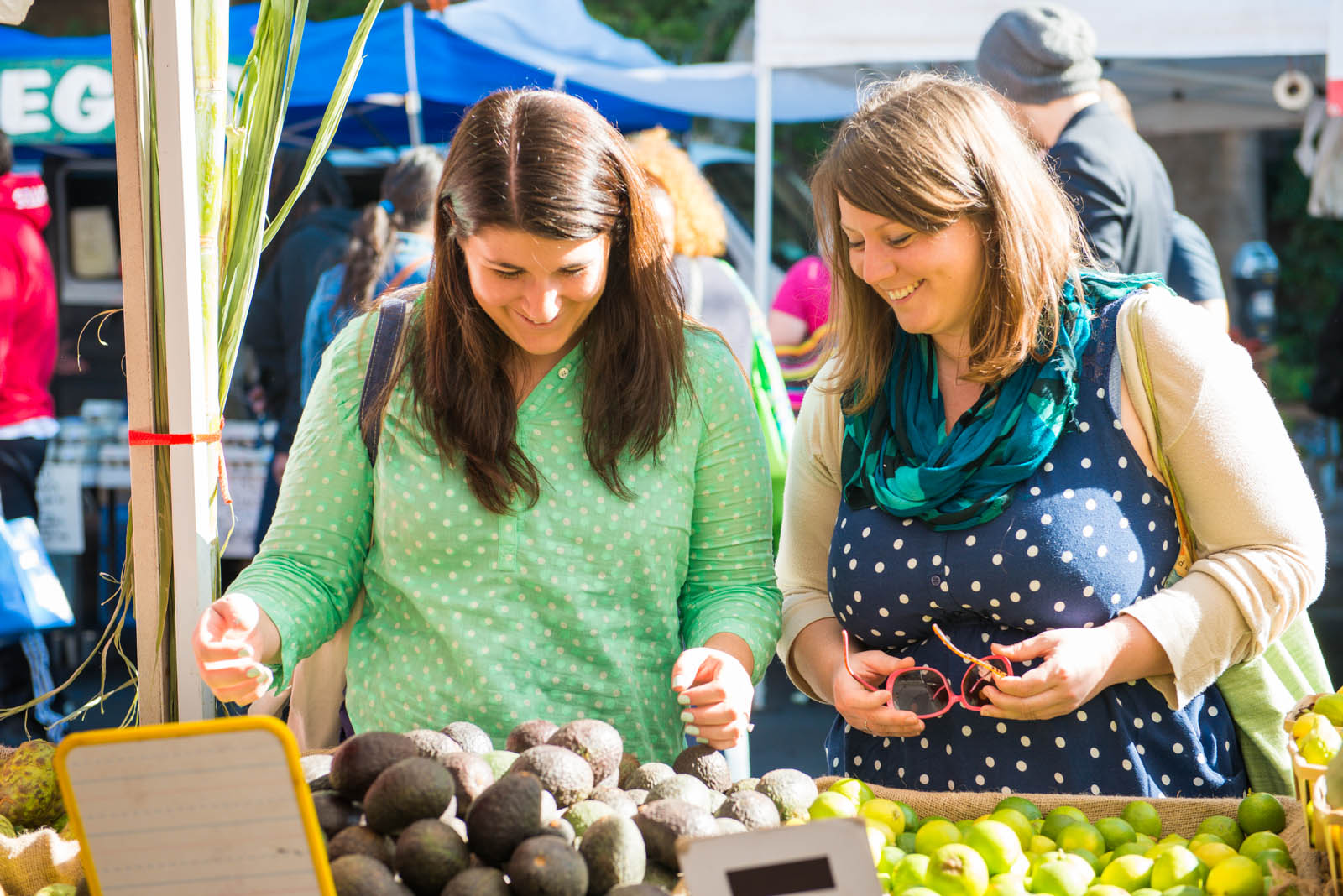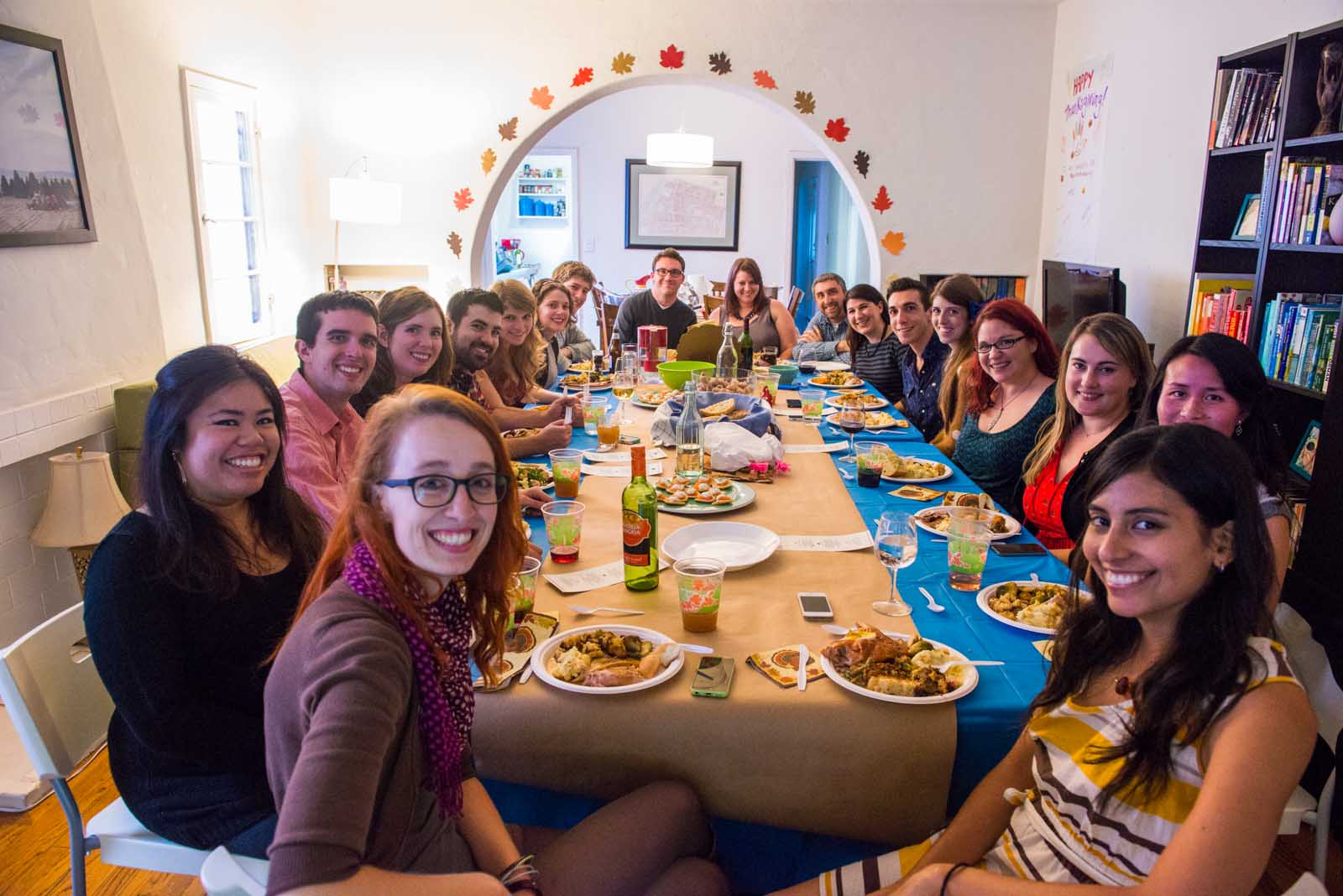 We also gave everyone a sneak peek at our planning process, including the infamous oven schedule. It has come a long way over the years! Take a look at the difference between our 2009 oven schedule and the obsessively color-coded 2013 version.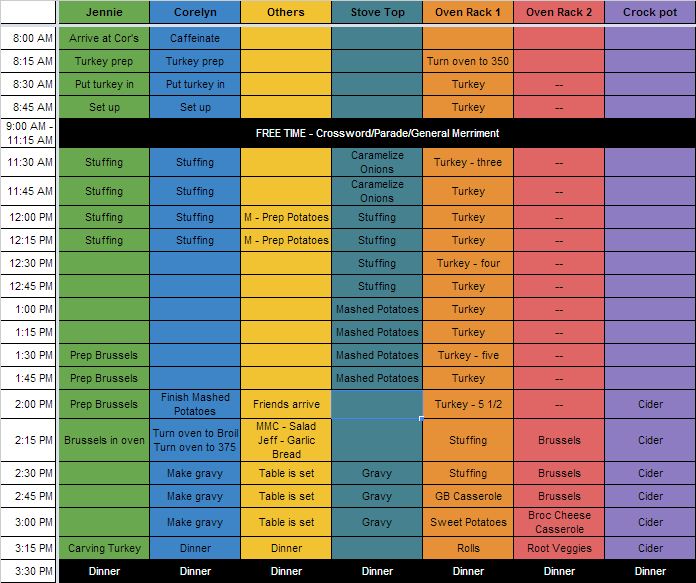 This year, we're taking it easy. For us that means letting our friends help with more of the main dishes so we can focus on relaxing, enjoying the day with friends, and experimenting with new turkey recipes. Per tradition, we will still be live-blogging all day tomorrow, so stay tuned for more embarrassing behind the scenes tidbits that we'll probably regret posting on the internet.
Yum