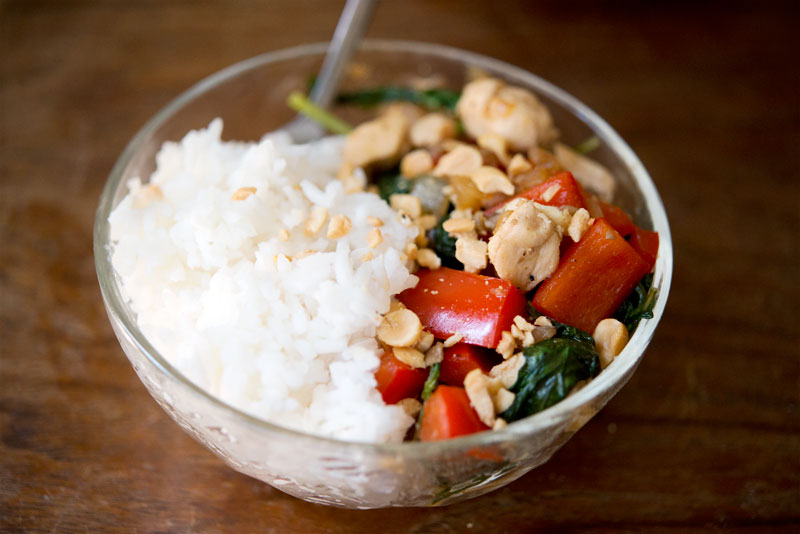 Melissa and I are always on the lookout for interesting gluten free recipe, so when she found a recipe for Spicy Thai Chicken that she could make, I was in! We changed it up a little, however, to use what we had on hand.
Cook Time: 45 minutes (allotting time for rice)
Prep time: 20 minutes
1 1/2 cups jasmine rice
1 tablespoon olive oil
1 tablespoon Asian hot chili oil
1 1/2 pounds chicken breasts
1 onion
2 red bell peppers
4 cloves garlic
1 teaspoon coarse black pepper
A few dashes Thai fish sauce, about 1 teaspoon or so
1-3 tablespoons soy sauce
2 cups, about 40 leaves, fresh basil
1/4 cup salted peanuts
A handful of cilantro
This came together relatively easily. Make your rice according to the directions, and meanwhile chop up your garlic, onion, peppers, chicken, and rip up your basil.
Then, cook your chicken with pepper, olive oil and chili oil. Add your peppers and onion, and then add your garlic and basil. Stir in a little soy sauce and your fish sauce here, turning the heat off.
Top with your peanuts and cilantro over rice. This easy recipe will quickly work its way into your regular dinner line ups!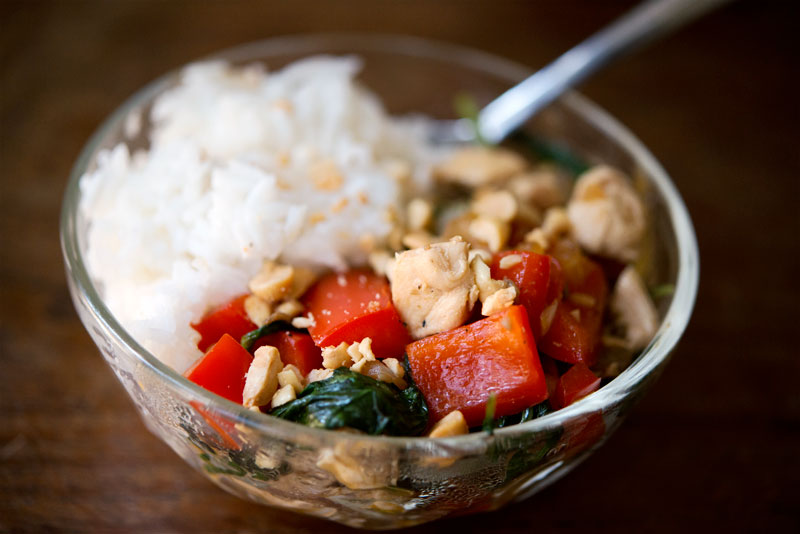 Yum