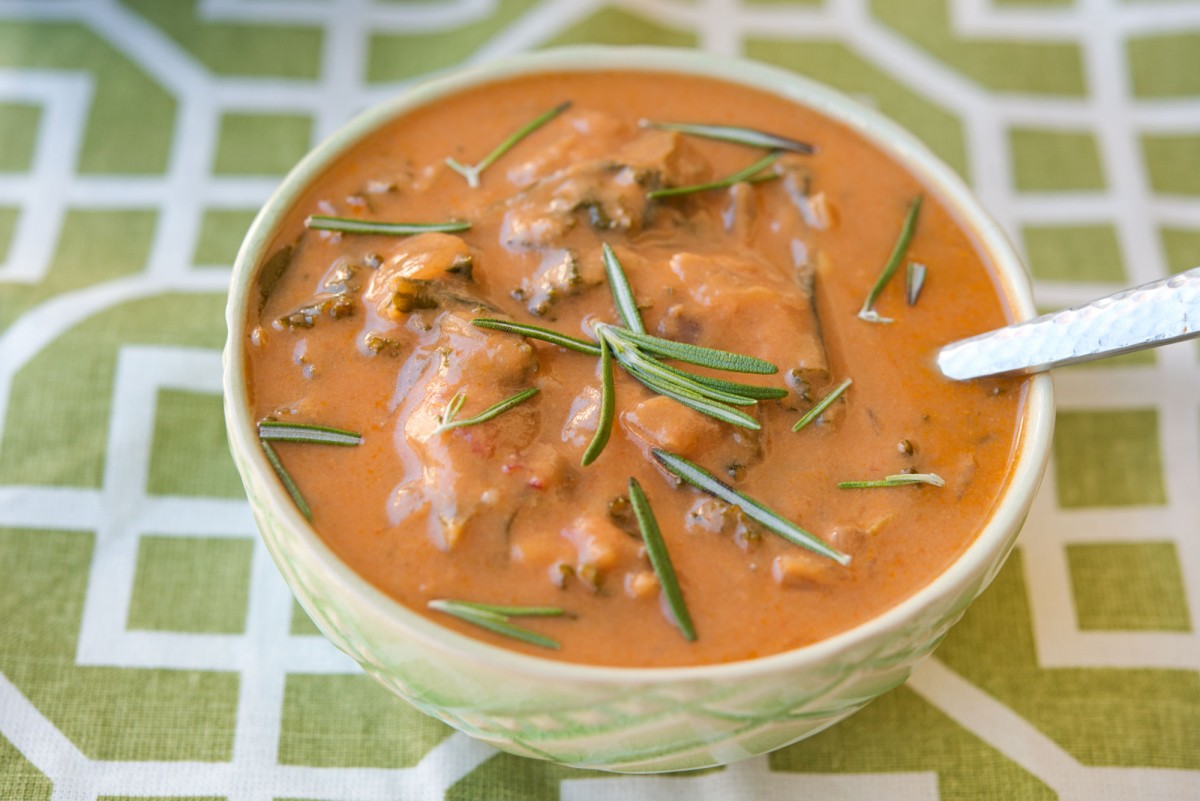 I had made a peanut stew many years ago, but clearly had forgotten just how delicious a peanut stew could be.  So I was delighted when I came across this recipe over at Cookie and Kate and decided I needed to make it immediately.  I'm also a huge fan of recipes that inherently are gf as opposed to modified to be gf.  The potential gluten in this recipe is the broth or bouillon, but that's easily avoided.
I have made this recipe several times since I found the recipe and have made some slight adjustments and discoveries in the subsequent iterations.  First, I stopped using liquid broth because it is more expensive and takes up way more cabinet space.  I switched to some GF bullion powder; much more bang for the buck.  Personally, I prefer kale to collard greens so that's what I used and I love any excuse to use red onions.  I find them a little too harsh for eating raw in salads, my onion vehicle of choice, so its nice to find something that mellows them out a bit.  Finally, instead of using sriracha I used ground fresh chili paste which has a spice that builds instead of scorches like sriracha.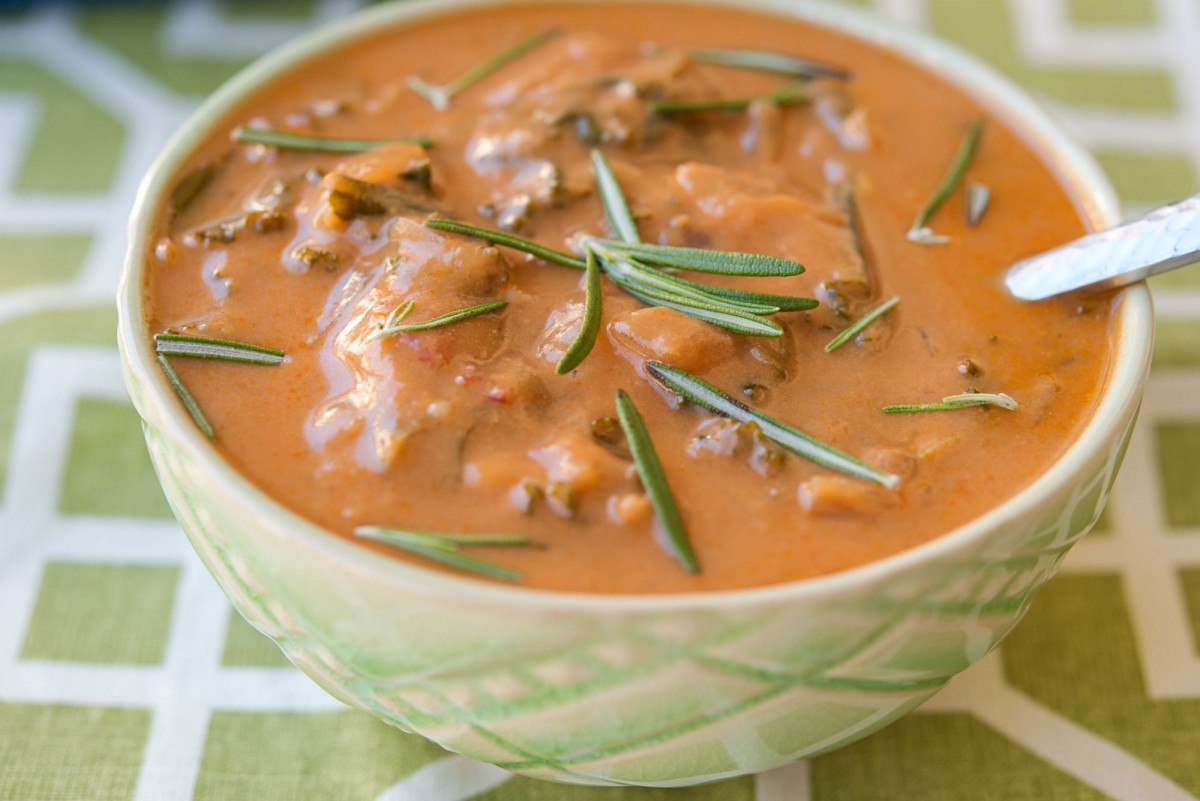 The major discovery given a thinner batch is like the recipe warns is that the balance of tomato paste and peanut butter to broth is integral to getting the right consistency of soup.    If you don't use enough tomato paste and peanut butter the soup ends up on the thinner side, so adjust accordingly for the desired effect.
The last time I made this I made a double batch and froze a whole slew of it so any time I get a craving I have a secret stash!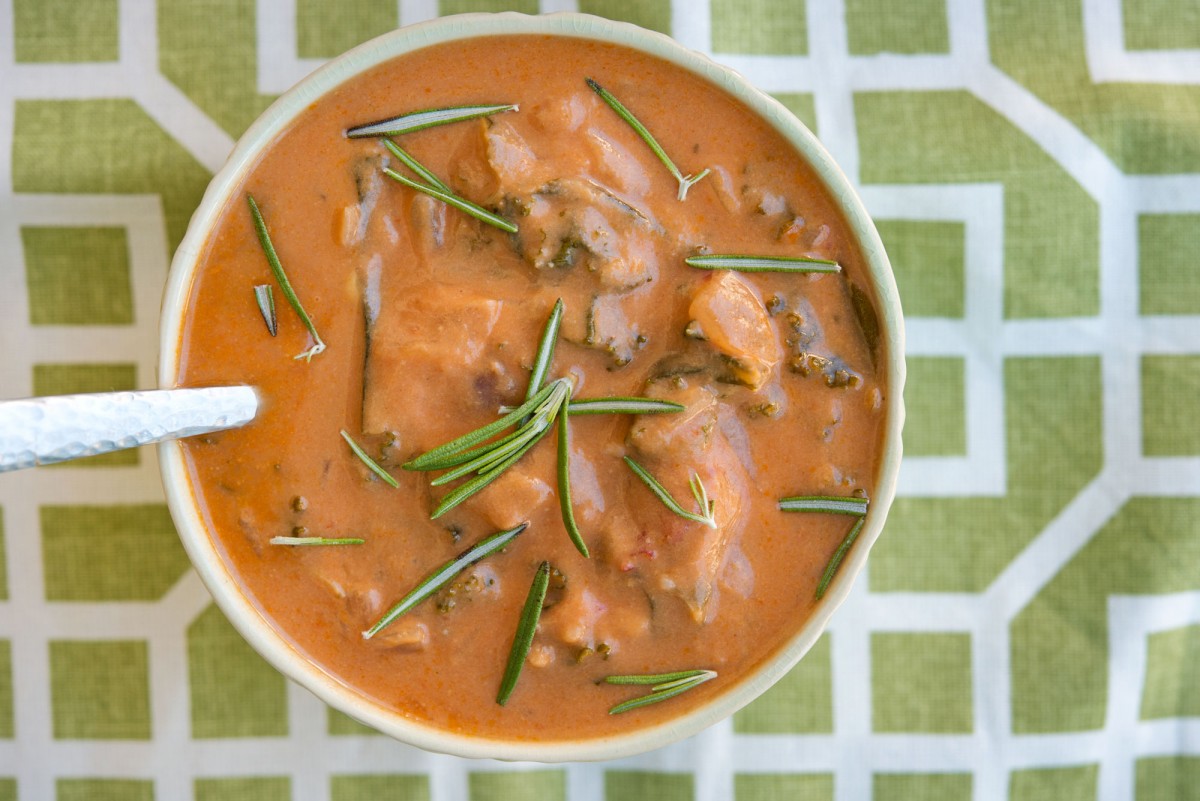 What are some of the meals you crave?
Yum