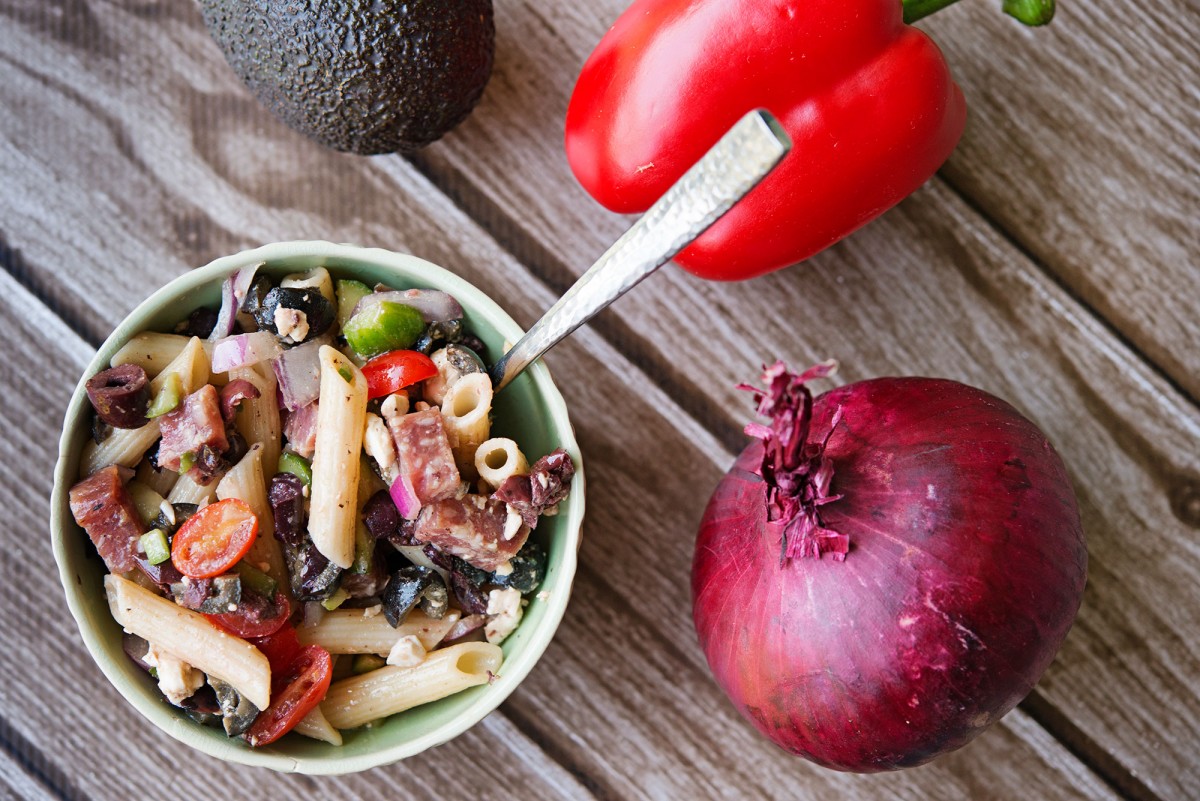 July is almost upon us and that means fireworks, America, and BBQs. When it is so hot out no one wants to cook or turn on the oven, so we found a great recipe that can be a nutritious lunch or a hit at a potluck BBQ.
We made some minor adjustments to the Table for Two recipe besides making it GF by using GF Bionaturae penne pasta. We used black olives instead of green and roughly chopped all items rather than dicing. We do not always have the patience for dicing – especially when it is 90 degrees out. Also, Columbus makes fabulous GF deli meats and cheeses and are widely available. We splurged and used their uncured dry italian salamae, which did not disappoint.
The other great thing about this recipe is that it doesn't take long – only as long as it takes to do the chopping, mixing, and pasta cooking – less than 30 minutes. The original recipe recommends refrigerating for 4 hours before eating, but we won't tell if you dig in long before that!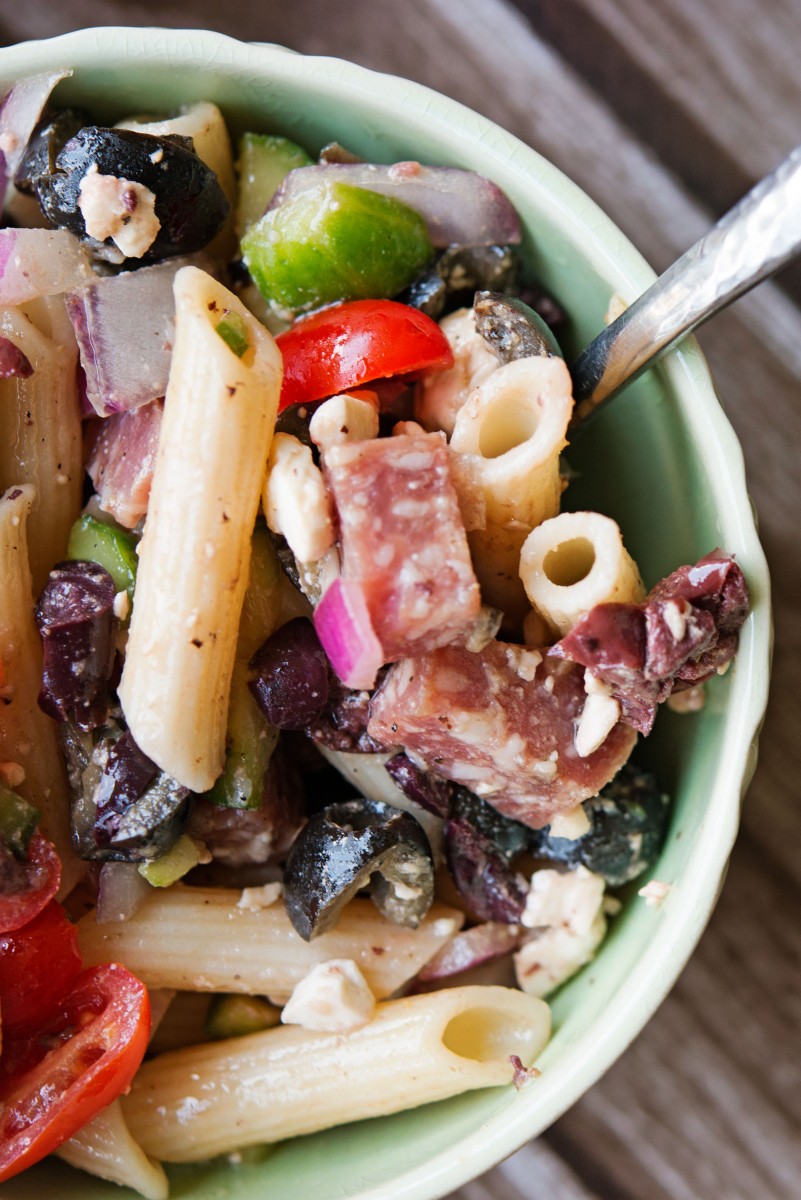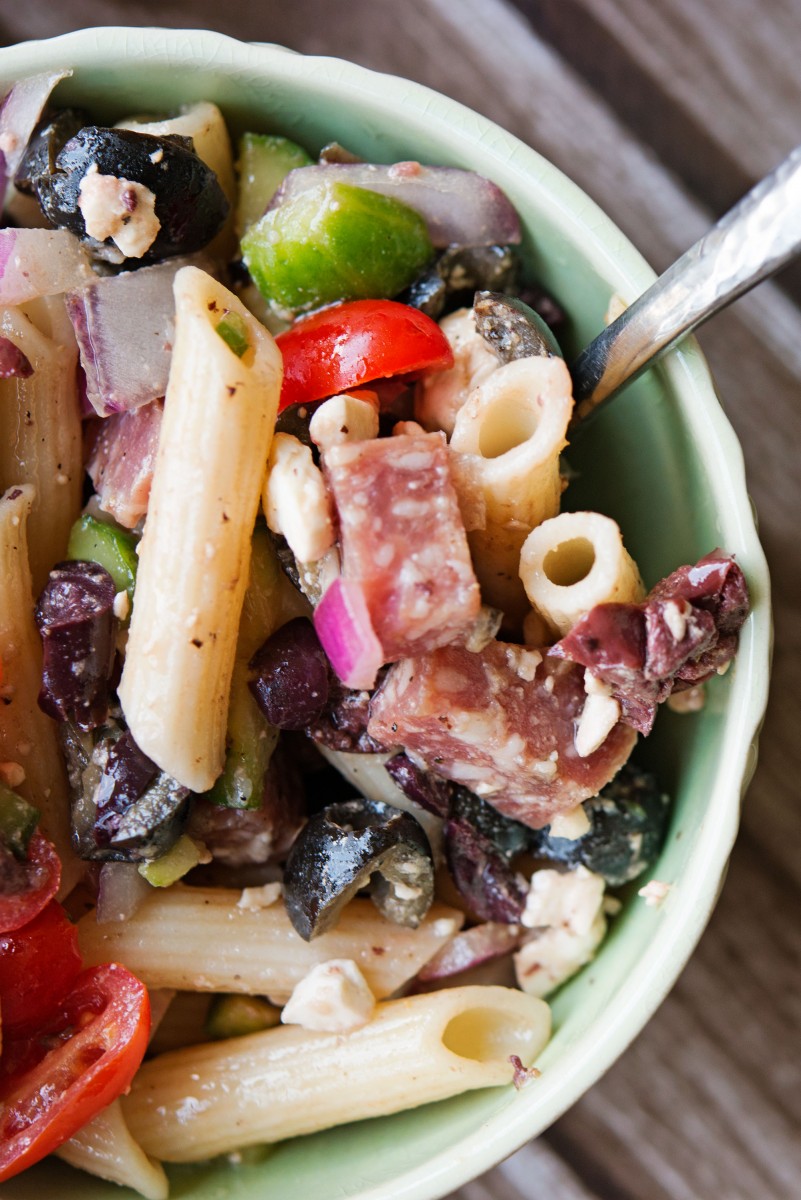 Ingredients:
1 pound of the pasta of your choice
1 large cucumber, roughly chopped
2 cup cherry tomatoes, cut in half
1/2 red onion, roughly chopped
1 cup kalamata olives, pitted and roughly chopped
1 cup black olives, pitted and roughly chopped
1 1/2 cup crumbled feta cheese
5 ounces hard salami, sliced into rounds and quartered
1/3 cup olive oil
2 garlic cloves, finely minced
2 tbsps balsamic vinegar
1 tablespoon granulated sugar
1 teaspoon kosher salt
1/2 teaspoon ground black pepper
Directions:
1. Cook pasta and chop other ingredients. Drain pasta and place in large bowl.
2. Add cucumbers, tomatoes, onion, olives, feta, and salami to the pasta. Mix thoroughly.
3. Mix olive oil, balsamic vinegar, sugar, salt, and pepper and pour over pasta. Mix thoroughly.
4. Refrigerate until desired temperature.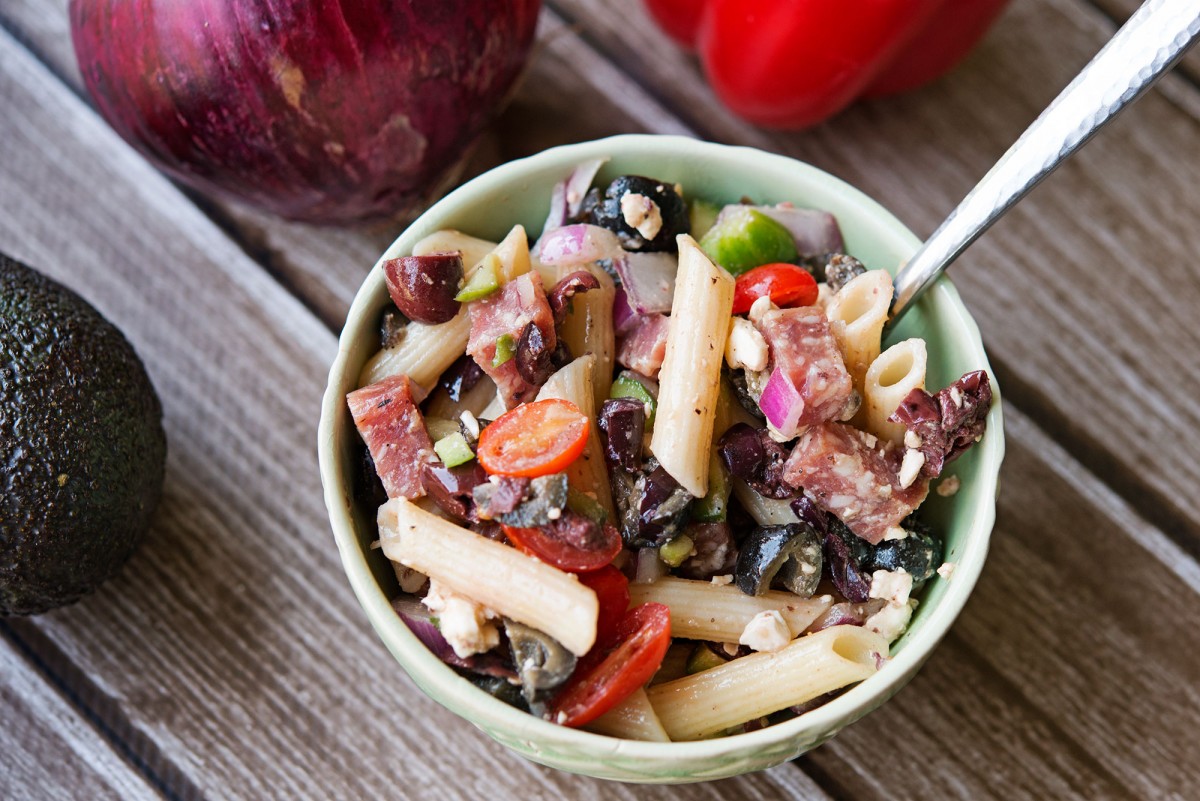 What is your go to BBQ potluck dish?
[addtoany]
Yum