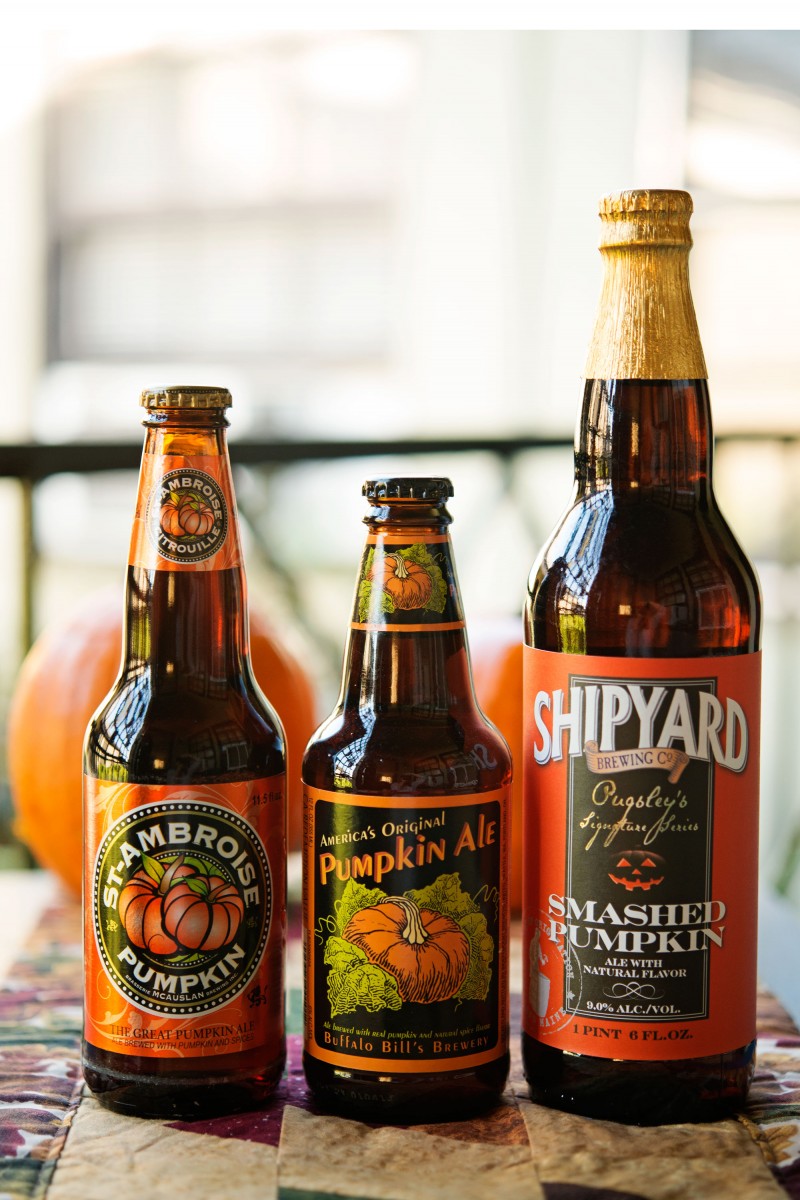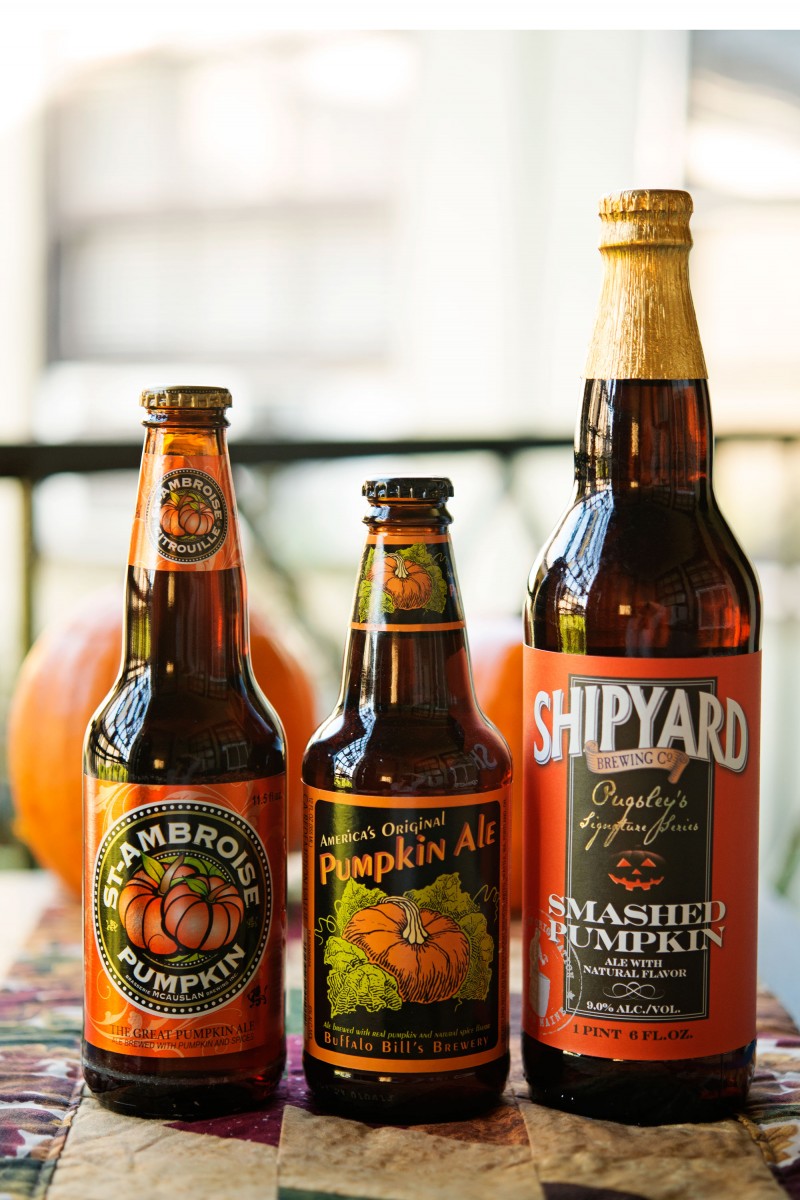 Hello Folks!
Halloween is here and for many of us it is a night of reliving our childhood fantasies of dressing up in crazy costumes – except now we get to drink while we do that. The results can vary, but I figured what better time of year to sit down and try and few pumpkin inspired beers to get in the spirit of things! I went to my local liquor store and asked the stock manager to offer a few suggestions that don't fall into the normal mainstream that I usually partake in this time of year.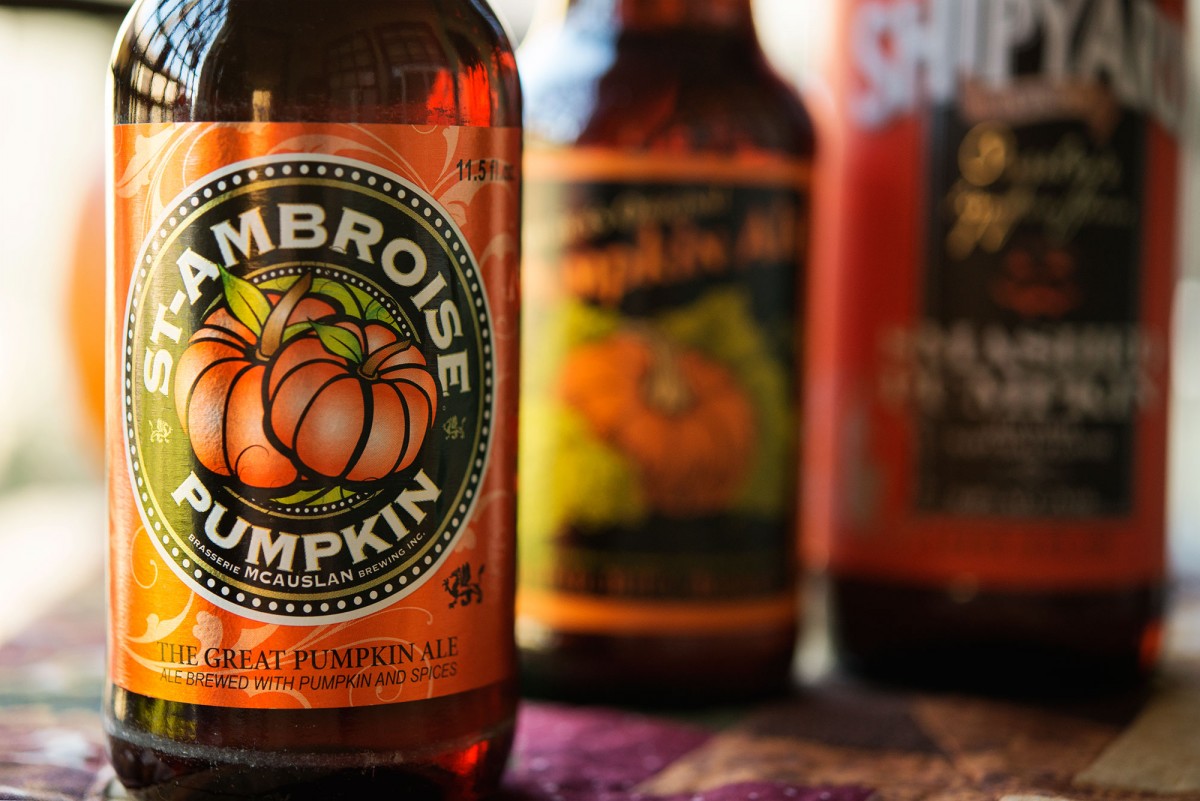 St. Ambroise – The Great Pumpkin Ale
This Canadian Pumpkin Ale was a pleasant surprise. When it was recommended to me I was a bit hesitant, but the stock manager assured me that it was one of his favorites. And I must say I was incredibly impressed with the recommendation.
This very complex pumpkin ale gives you all that you would want in a festive beer without the weird aftertaste and heavy viscosity that usually accompany most holiday oriented brews.
It starts with subtle undertones of pumpkin and citrus rind, and continues to be a full-bodied beer with wonderful layers of cinnamon, honey, and other fall spices. The pumpkin flavor is wonderfully displayed as the liquid makes its way towards the back of your mouth. It's crisp, light, and very refreshing. If you're still in a hotter part of the country or just don't like heavier beers and want a Pumpkin Ale without the desire to sit down after a few, this may be a great one to try out.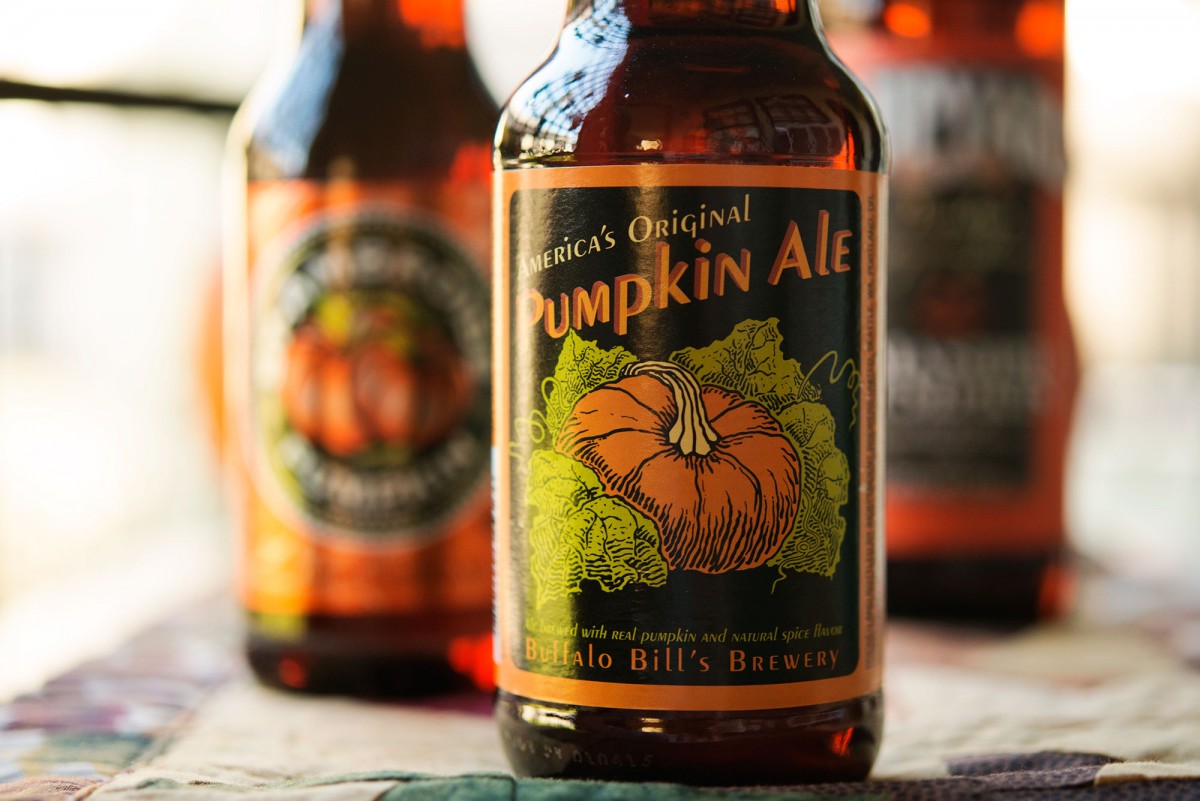 Buffalo Bill's Brewery – Pumpkin Ale
This Pacific Northwest Pumpkin Ale is definitely what you are looking for if you want to enjoy a good brew while you're relaxing with your friends near a fire or just waiting for the kids to show up in their costumes on Halloween night.  Or if you are unlucky, waiting for them to stop egging your house.
It claims to be America's Original Pumpkin Ale and I can buy into that tagline. It seems like a more classically brewed beer and doesn't have the same lightness and zestiness of the St. Ambroise.
The first thing you will notice about this beer is the color. It has a wonderful gradient of orange and browns and looks beautiful in a chilled glass. The beer itself absolutely has a high viscosity and is almost reminiscent of a lager or even a very light stout. As you taste it you will get lovely hints of vanilla, coffee, and of course a more potent hit of the pumpkin flavor you are looking for. This beer is definitely on the creamier side of the spectrum, with a fantastic finish and glorious after taste. Be aware though after a few of them you may want to take a nap!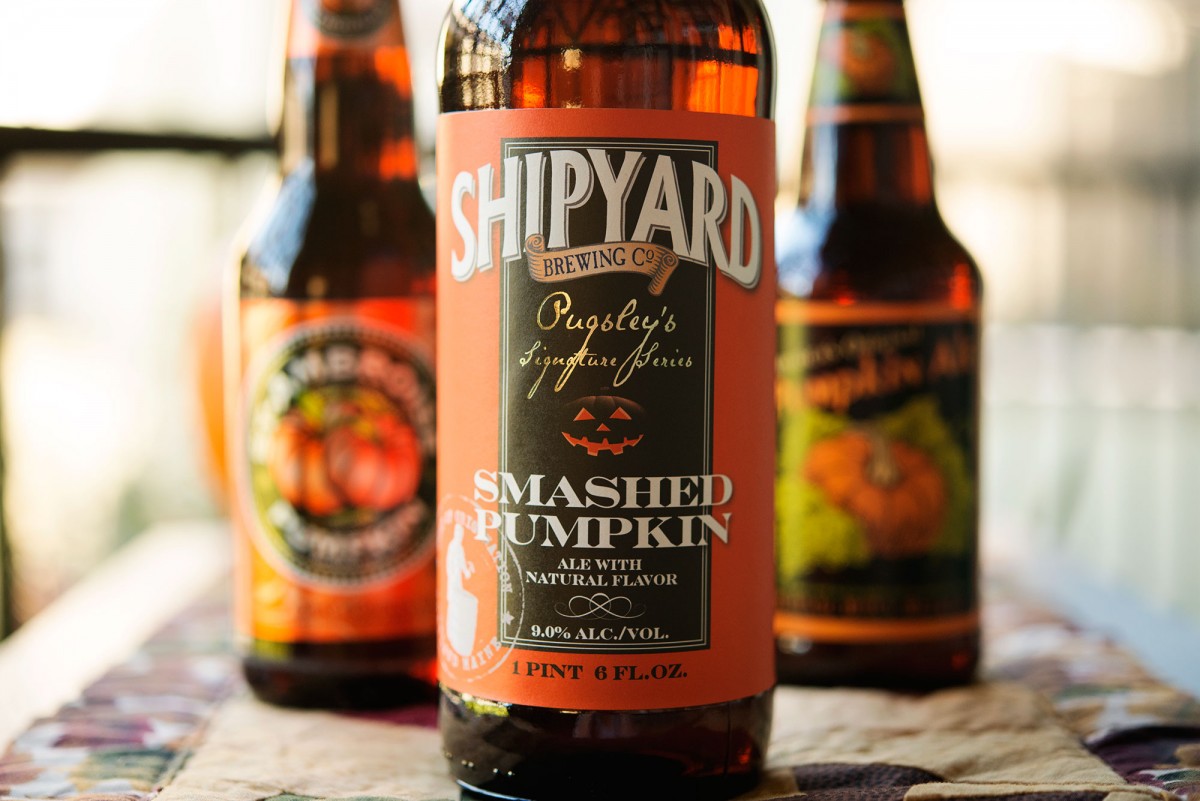 Shipyard Brewing Company – Smashed Pumpkin Ale
Of the three recommended this beer was my least favorite. It almost seemed to be trying to be too complex. The alcohol content is almost three percent – more than what you get in the other two beers and it definitely comes through – not in a positive way.
When you initially taste the beer you do get a strong kick of pumpkin, but that quickly dies off and is replaced by a rather bitter taste that permeates through the entire tasting.  While I won't say that I hated the beer, it definitely fell more in the taste region of IPAs for me and I'm not the biggest fan of them. If you are looking for a more bitter and hoppy beer with pumpkin flavors this would be the one for you.  With hints of nutmeg and other fall spices, it's a bit overwhelming for my palette and definitely on the earthier side of things.
While Halloween is an incredibly fun night, just remember to drink in moderation  – and be very careful out there readers.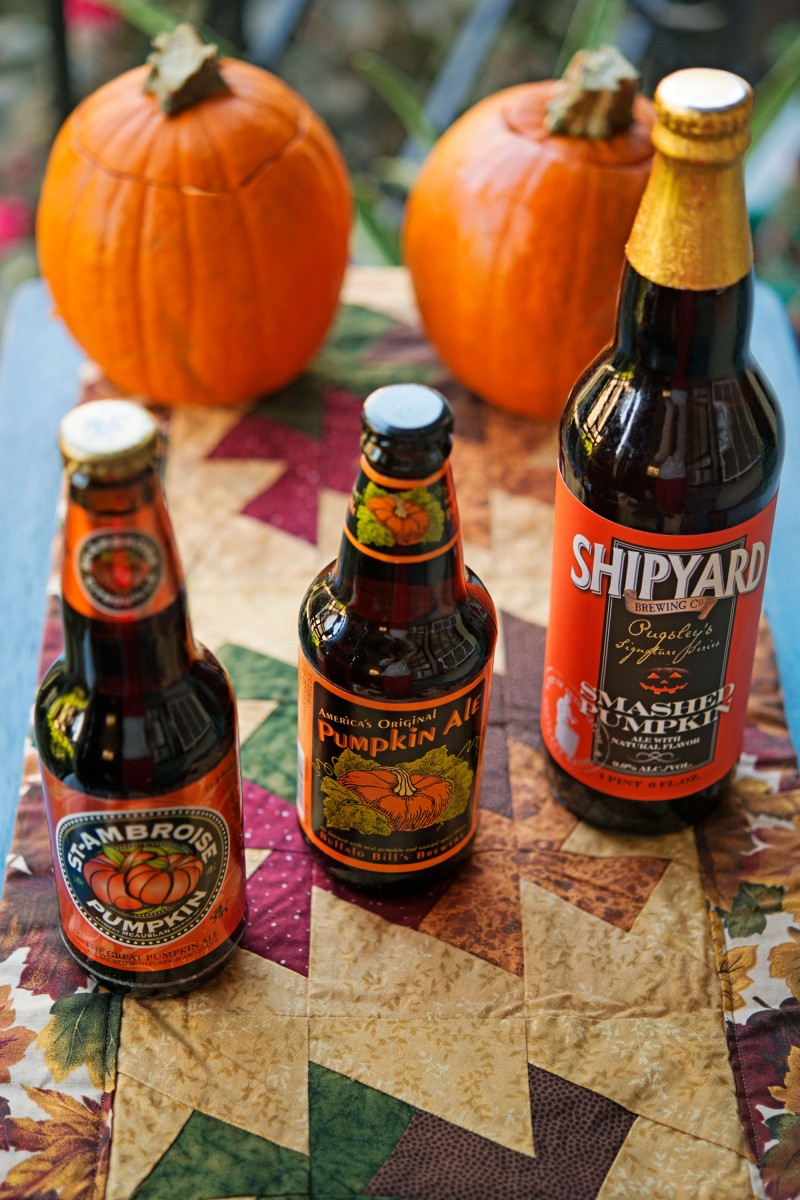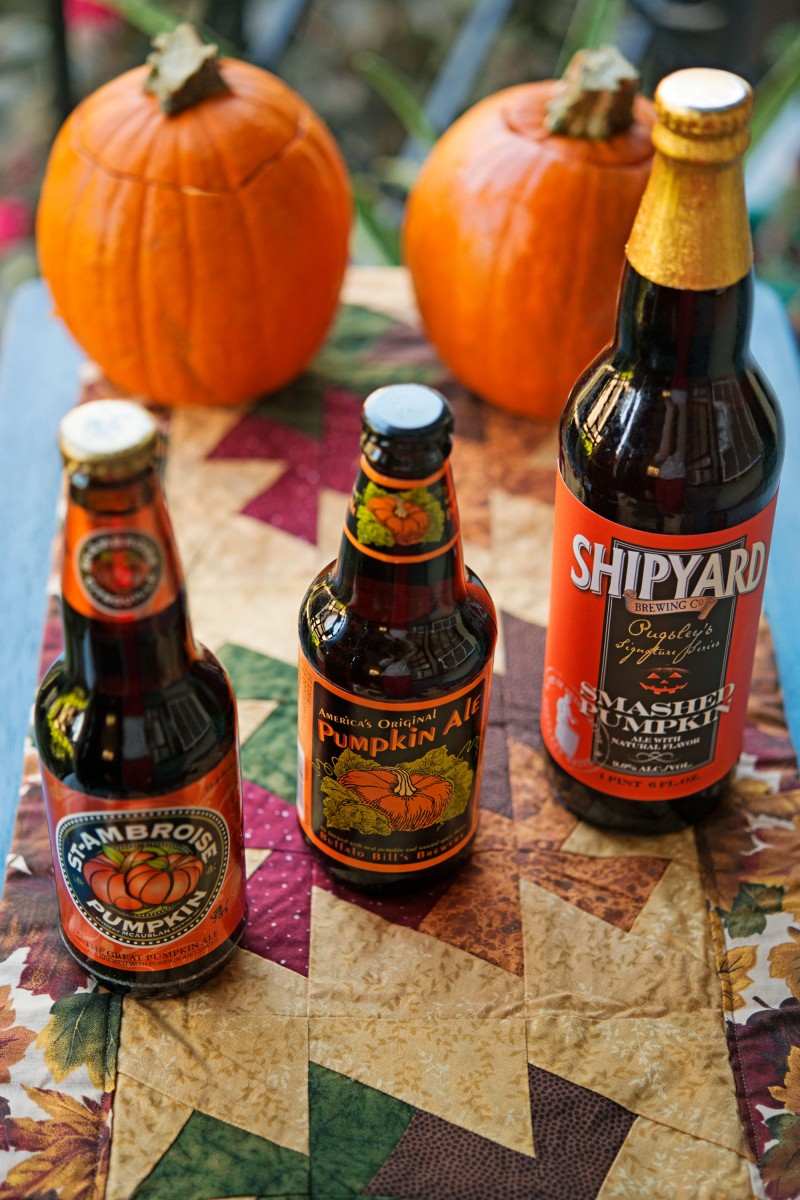 Happy Halloween, and Good Spirits Folks!
[addtoany]
Yum