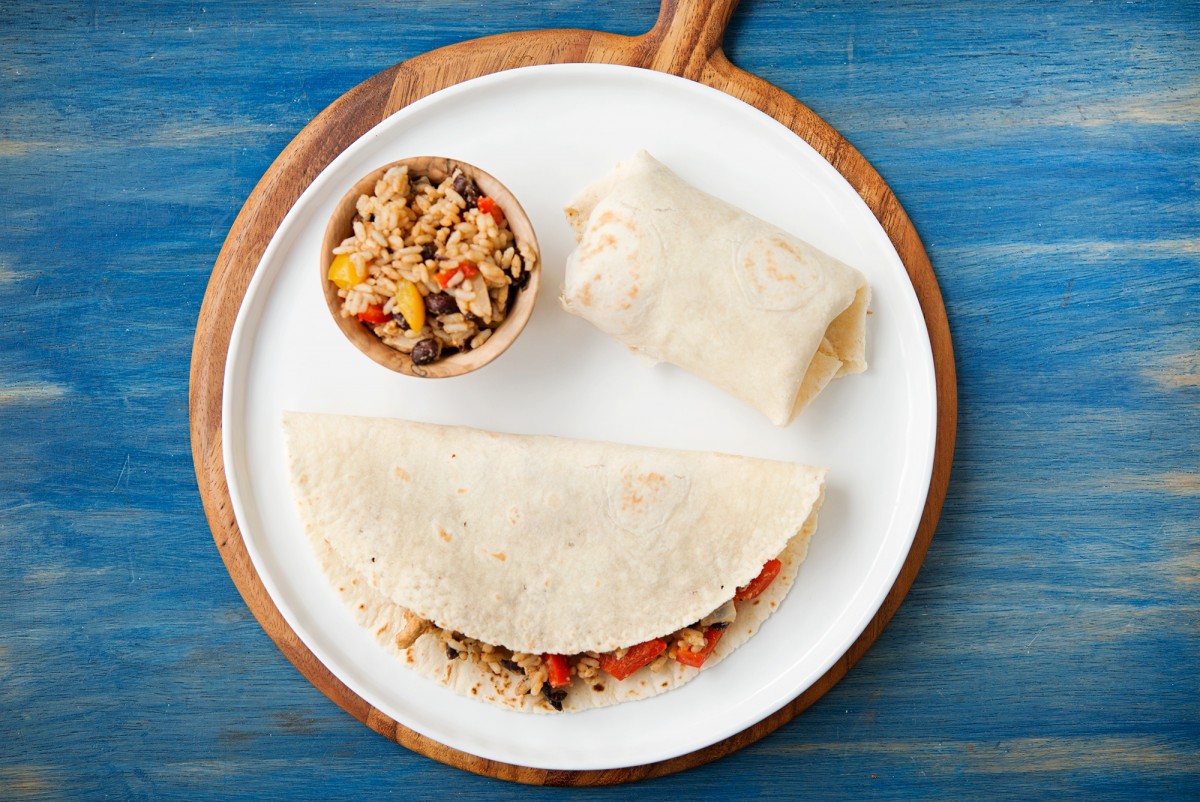 Over in the GMS kitchen we are huge fans of versatile recipes.  That being said, this dish can be cooked and eaten in a variety of combinations.  Not only that, it also makes for great leftovers.
There are a couple new (or at least new to us) gluten free products that we are excited about.  The first being the Frontera Garlicky Carnitas Slow Cook Sauce that serves as the base and inspiration for this recipe.  Now, the sauce is originally intended for slow cooking pork; however, we used it for this chicken dish and stand by our choices.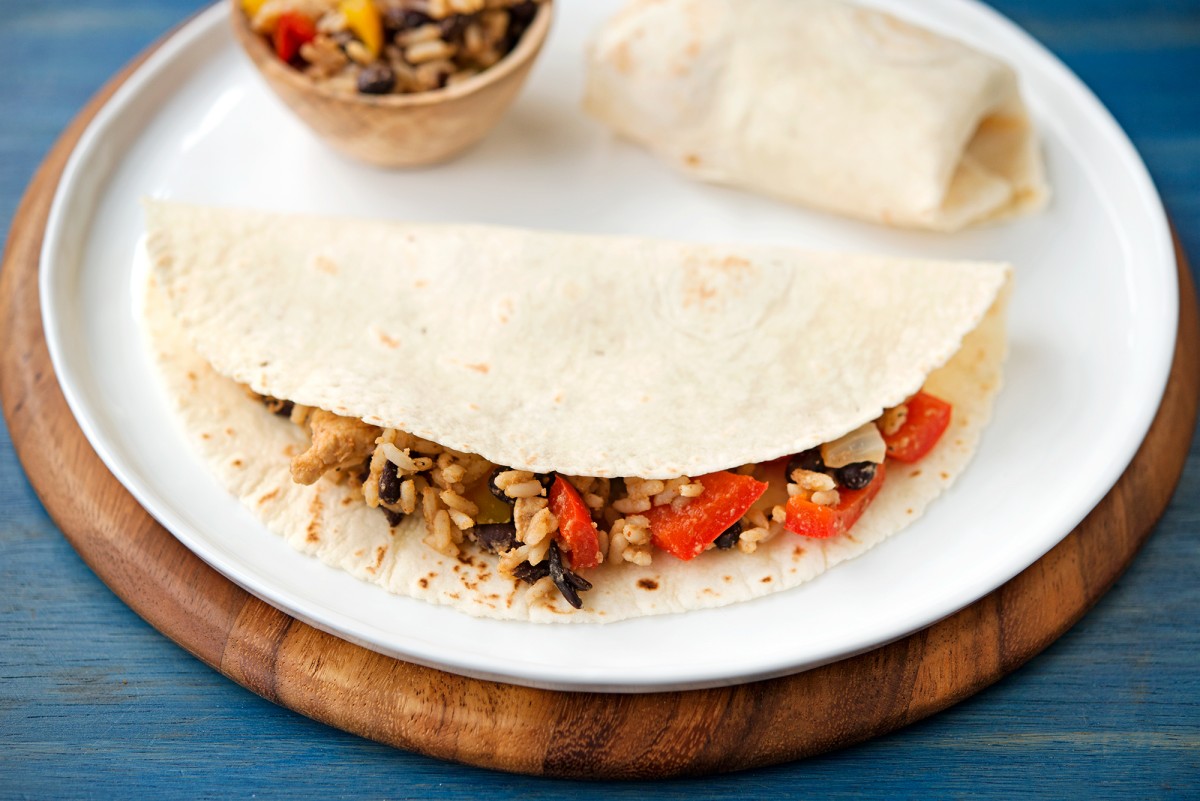 The other new product we are extremely excited about is the new gluten free Mission Soft Taco tortillas.  They are the closest thing some of us have had to a flour tortilla in close to a decade, so the discovery was quite exhilarating.  The gf burrito option is now a legitimate reality.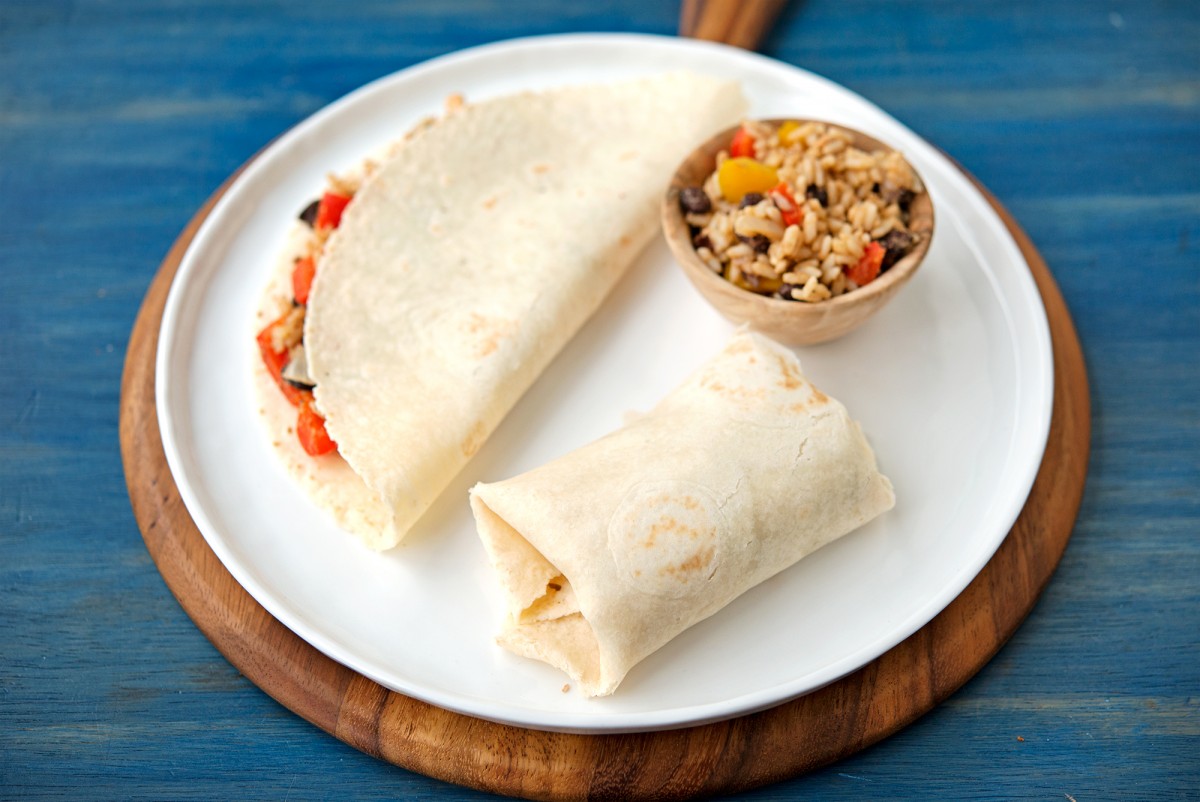 Ingredients:
2 cups of rice
28 ounces of black beans
2 chicken breasts
2 packets of Frontera Garlicky Carnitas Slow Cook Sauce
2 bell peppers
½ white onion
1 teaspoon cumin
1 teaspoon chili powder
shredded cheddar cheese (optional)
Directions:
1. Cook rice and while rice is cooking prep vegetables and chicken, cutting both into bite size pieces.  Rinse black beans and slightly mash beans to change texture.
2. Cook chicken on medium/high heat then remove from pan.
3. Cook bell peppers and onion on low/medium heat until they soften and the onion browns.
4. Mix chicken and black beans in with the veggies, then add the sauce.  Bring mixture to a boil and then simmer for several minutes.
5. When rice is done season to taste with chili powder and cumin, stirring to distribute spices evenly.
6. Mix together with rice and serve with cheddar cheese as garnish if desired.
It can be eaten on its own, with tortillas, with chips, with really whatever you desire.  Some variations on ingredients include jalapeno for some extra spice, corn for some extra crunch, or cilantro for some extra green.
What is your favorite versatile recipe?
[addtoany]
Yum