Ciao, chickens.
Not so long ago, I picked up this edition of Bon Appetit: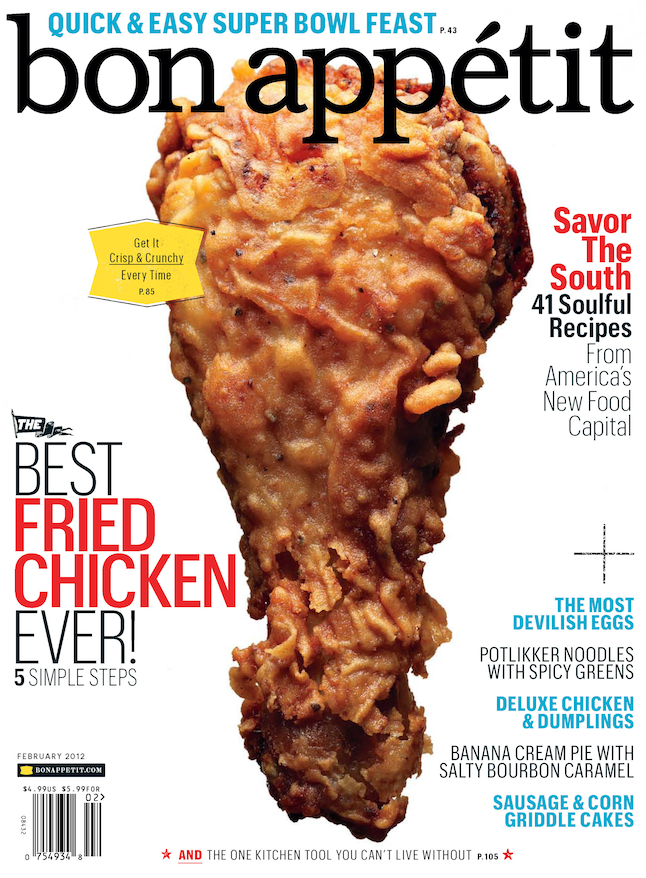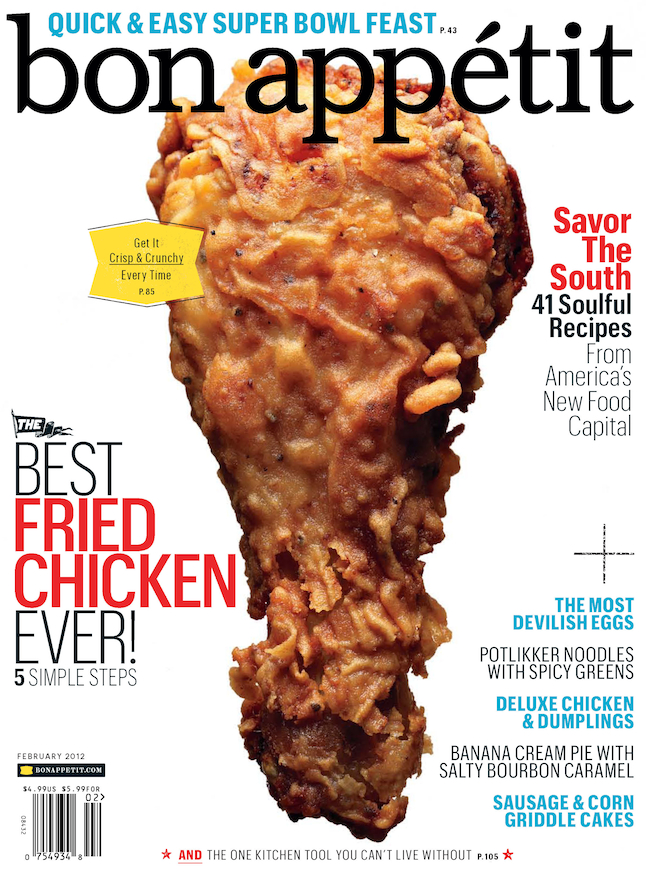 I believe you know that the only logical thing to do after feasting your eyes on a cover like that is to commit to making that recipe.
I will admit, I had my doubts.
Mostly around starting a grease fire in my kitchen.
I put together a test crew of my closest friends (who I knew would forgive me should things go awry) and heated up a skillet of peanut oil.
The result was actually quite delicious.
You can find the particulars here, which I closely followed, due to having no actual idea how to fry chickens.
This recipe yields a bit of a spicy bird, but if you can stand the heat, I'd say don't skimp on the cayenne. It really kicked things up a notch.
Things I learned: it takes oil awhile to heat up, so be patient.
Do not just turn it all the way up and hope for the best.
Also, fried chicken is the most delicious thing ever. Far more delicious than you even think- especially because it's homemade.
You can feel the love.
Instead of photos, I documented this in a grainy, sort-of-funny and mostly informative video.
And now, I share with you, the deliciousness that is a fried chicken.
Go forth and purchase peanut oil, chickadees. You will not regret it.
[addtoany]
Yum