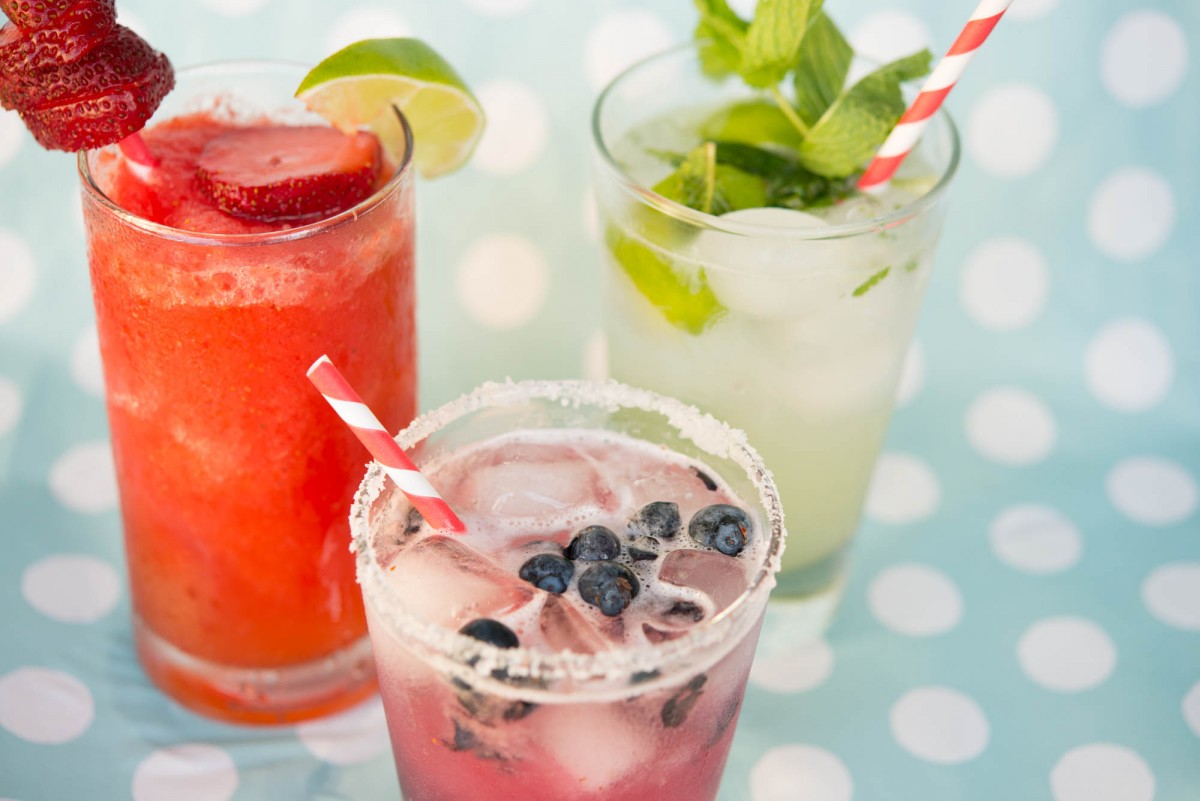 Hello Folks – Happy 4th of July weekend! There is a great deal to look forward to over the next few days.  BBQs, hitting up the beach, spending time with friends and loved ones, and of course fireworks! I wanted to keep it simple and offer a few red, white, and blue drinks that can make your holiday BBQ or a bit more festive.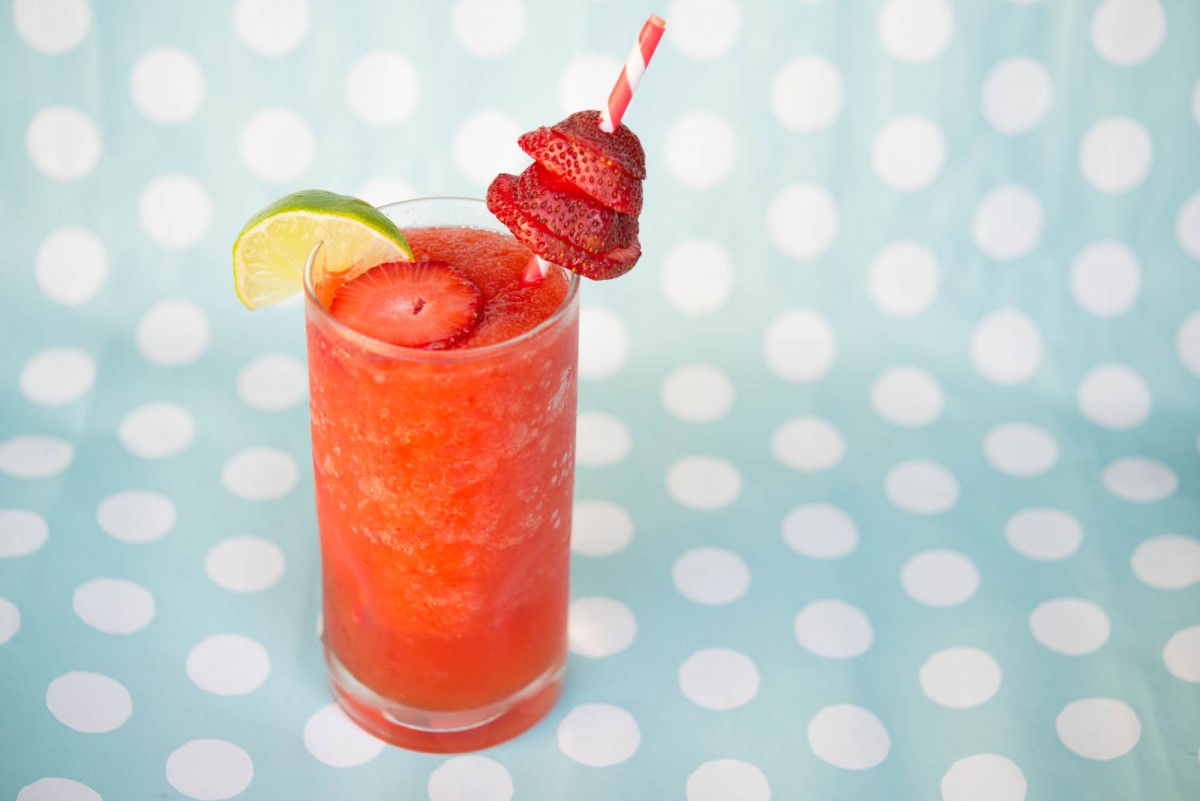 Strawberry Daiquiris
Our red drink is the tried and true go-to drink for the hot outdoor BBQ scene. Easy to make, incredibly tasty, and extremely festive! Unlike most of my drink recipes, this one can be made in bulk so you spend less time mixing and more time drinking.
Prep Time: 5 Minutes
Servings: 6-8
Ingredients:
6 cups of ice (Or enough to fill your standard blender)
4 ounces of frozen strawberries
½ cup of white sugar
1/8 cup of lime juice
½ cup of lemon juice
¾ cup of rum
¼ cup of Sprite or 7-Up
½ lb. fresh strawberries for garnish
Directions:
Simply put all the ingredients (except for the fresh strawberries) into a sturdy blender and hit chop for the initial breaking up of the ice and then puree. Let the blender do the work for you until it is at your favored level of smoothness. Then simply serve garnished with slices of fresh strawberries.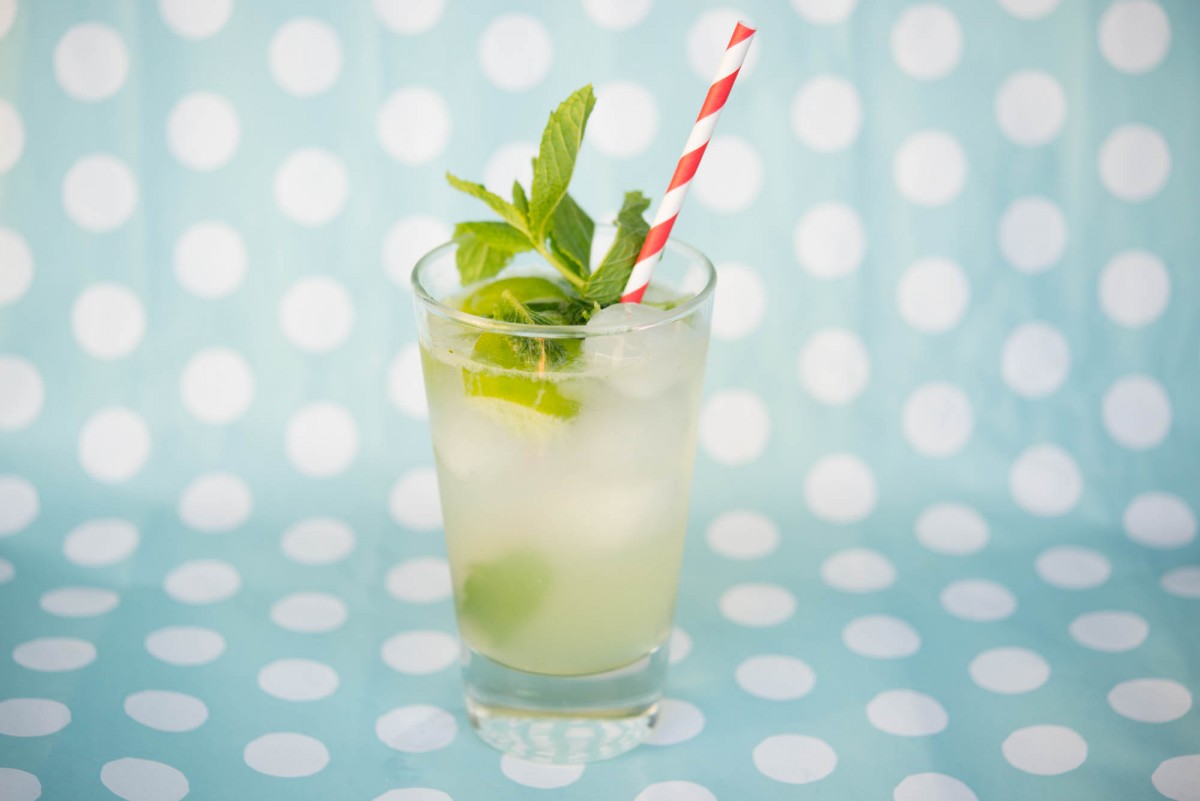 Mojito
Our white drink is my go to favorite on a hot summer day, the always classy, Mojito. Many don't make this drink because they worry it's too complicated. I can assure it is not, and will add a wonderful minty flavor to your holiday event!
Prep Time: 2 Minutes
Servings: 1
Ingredients:
2 tbsp of simple syrup
1 lime cut into 4 wedges
1 ½ ounces of white rum (1 shot)
½ cup of club soda
10 fresh mint leaves
ice
Directions:
There are varying methods on how to make a mojito, but the simplest is as follows. Take the mint leaves and one lime wedge and drop them into a cocktail shaker. Then take a muddler and use it to crush the initial ingredients together. Once you have pulverized the first round, add two more lime wedges and the simple syrup to the shaker. After a few more moments of additional muddling, add the rum and a few ice cubes and shake all the contents together, with the exception of the final lime wedge and the club soda.  Pour the entire contents of the shaker (do not strain) into a glass filled half of the way up with ice. Fill in the remainder of the glass with club soda and garnish with the remaining lime wedge.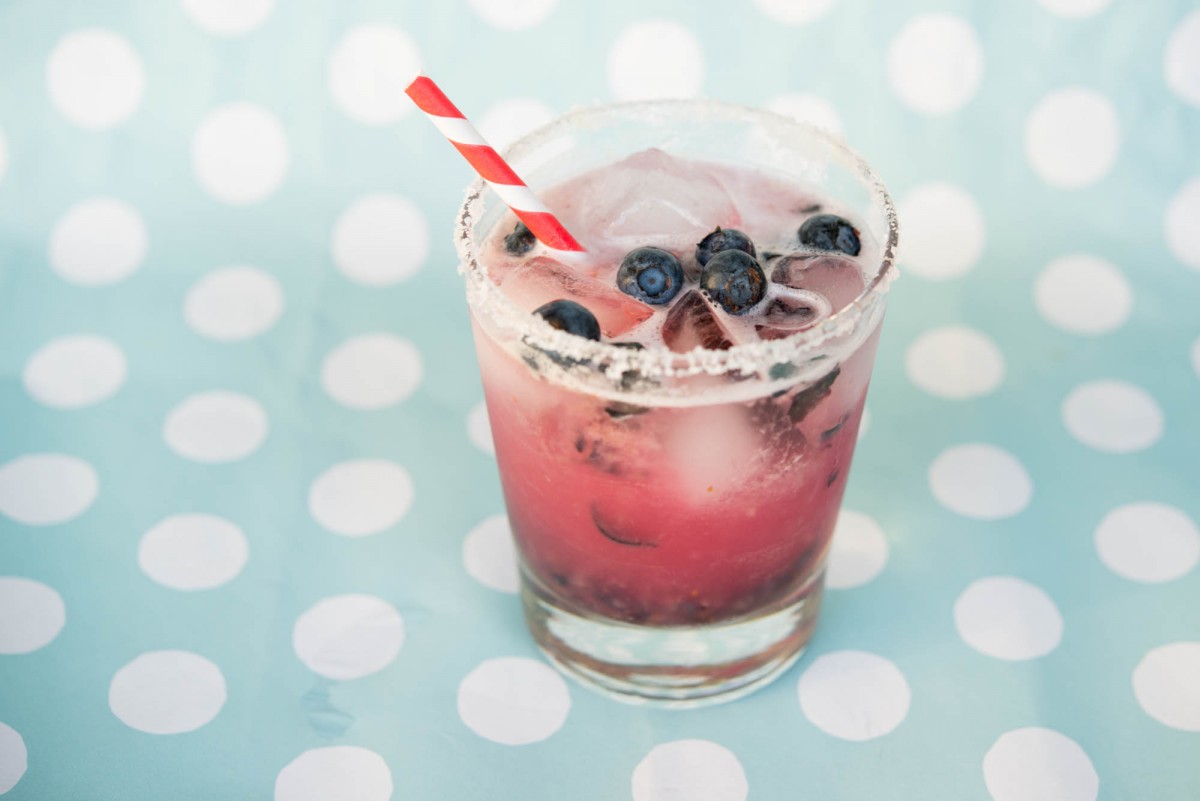 Blueberry Margarita
Our bluish drink, rounding out our patriotic ensemble is the always delicious, Blueberry Margarita. Another terrific thirst quencher for a hot summer day!
Prep Time: 5 Minutes
Servings: 2
Ingredients:
2 tbsp fresh lime juice
2 lime wedge
4 ounces of tequila (2 1/2 shots)
3 tbsp of simple syrup
¼ cup of fresh blueberries
ice
salt for garnish
Directions:
First thing you want to do is prep your glasses. Take your lime wedges and coat the lip of the glasses. Then flip your glasses over and coat the lips with salt or seasoning of your choice. Drop your blueberries (save a few for garnishing) and lime juice into a cocktail shaker and muddle until completely pulverized. Then add the tequila, the simple syrup, ice, and the leftover lime wedge rinds to the cocktail shaker and shake vigorously for 20 seconds. Strain the contents into your ice filled, salt lined glasses, and garnish with a few remaining fresh blueberries!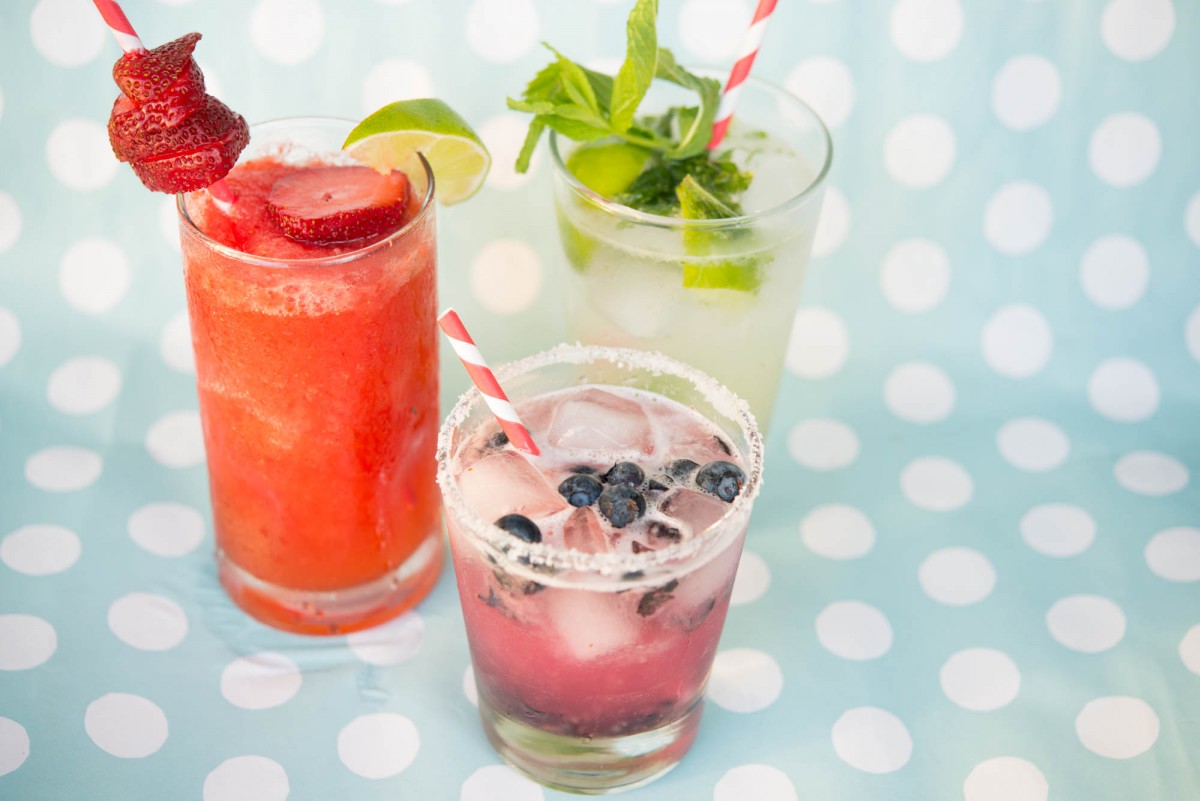 These drinks are all very fruity and fun and may not seem that powerful, but they are so please remember to drink responsibly!
Enjoy the holiday weekend and take a few moments to thank or remember those past and present, that sacrificed so much of themselves so we could have the opportunity to be free.
Yum