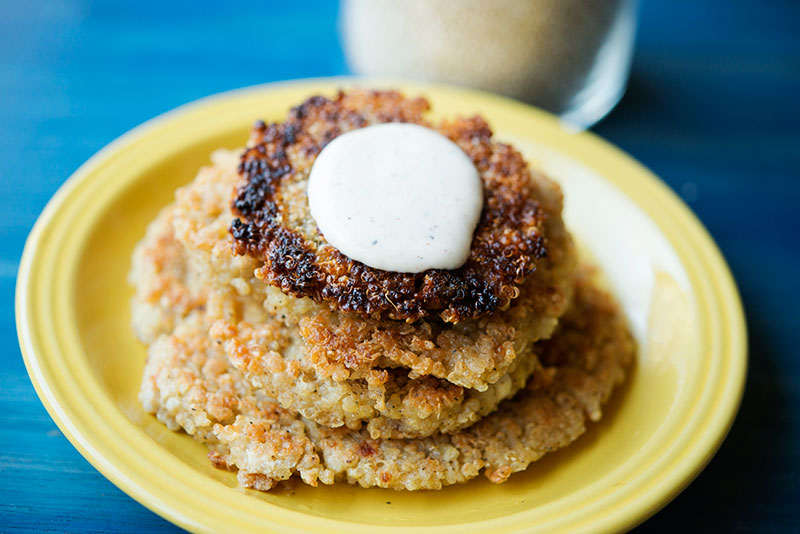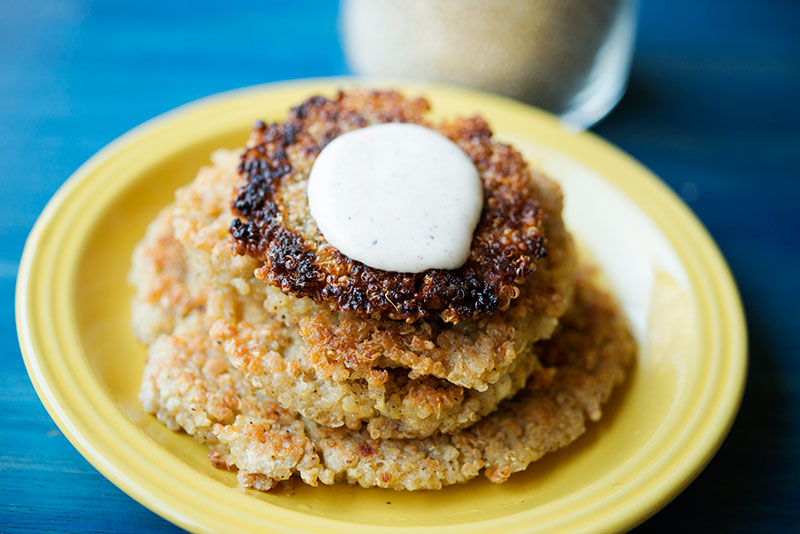 I tried it out this recipe as I'm trying to incorporate more whole grains into my cooking and have not as of yet been brave enough to try making something using teff.  I came across this recipe over on the Spoon Fork Bacon blog and as it called for fontina, a favorite cheese of mine, I decided I had to give it a try and was glad I did.  These cakes could be paired with a protein for dinner or eaten solo for breakfast.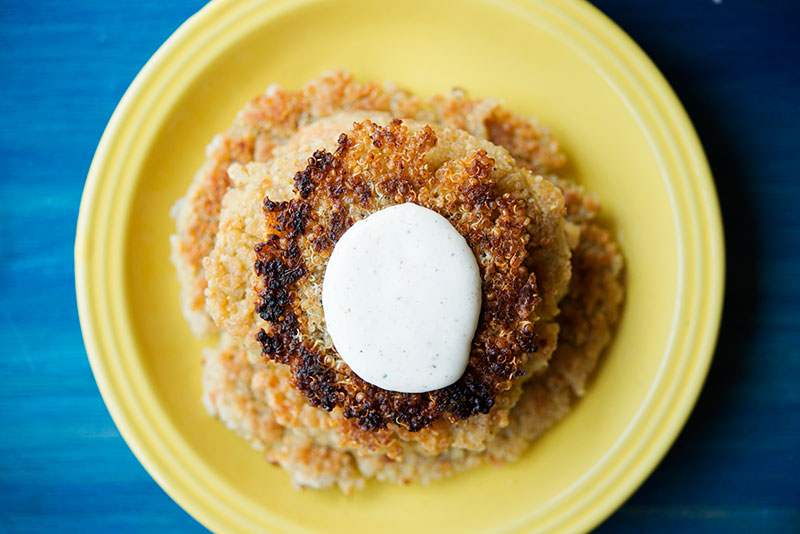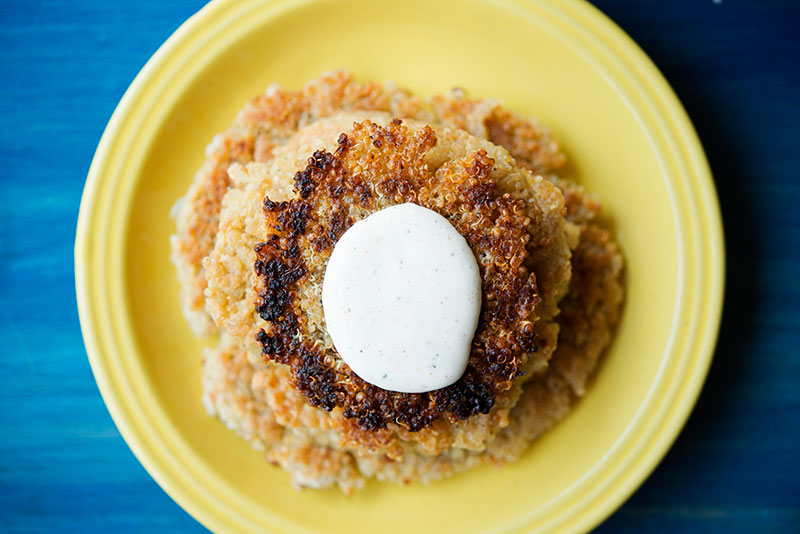 This recipe strikes a good balance of being simple, with such instructions as, "combine all ingredients in a bowl" and being time intensive, the cakes cook for 10 minutes each, five minutes on each side.  I highly recommend the roasted garlic and lemon aioli, it was beyond delectable; the cayenne and garlic gives it a nice punch.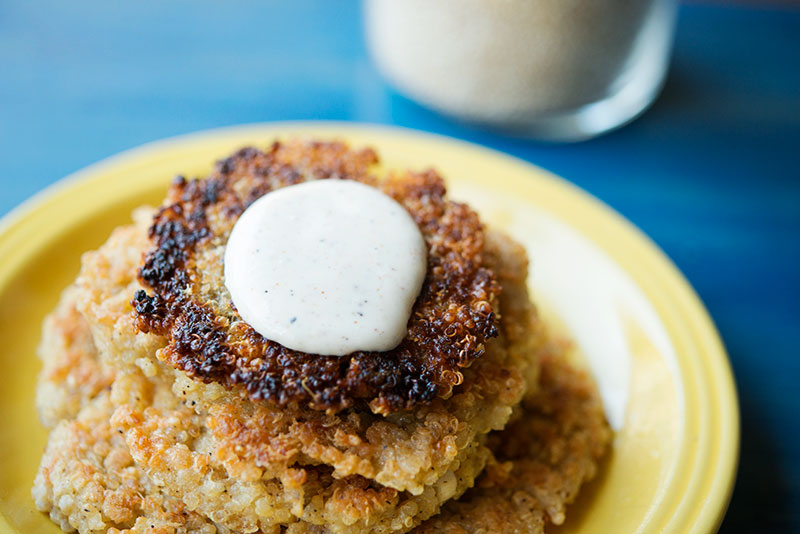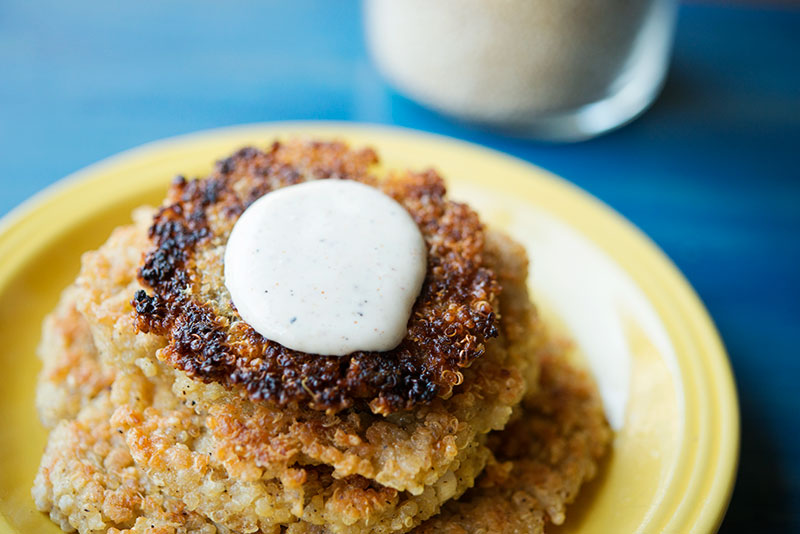 I would recommend using a large griddle to allow you to make more at one time and spend less time frying.  That being said, during the time intensive frying times, I was able to do a whole sink full of dishes and clean no less than three kitchen cabinets, so it was not time wasted.  This is a good recipe to make while you have other dishes cooking in the kitchen as the prep work for it is easy and most of the time is relatively passive.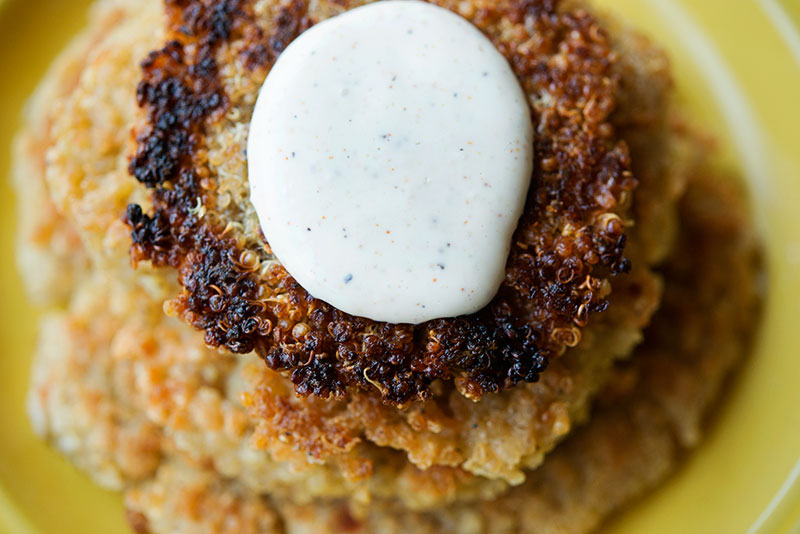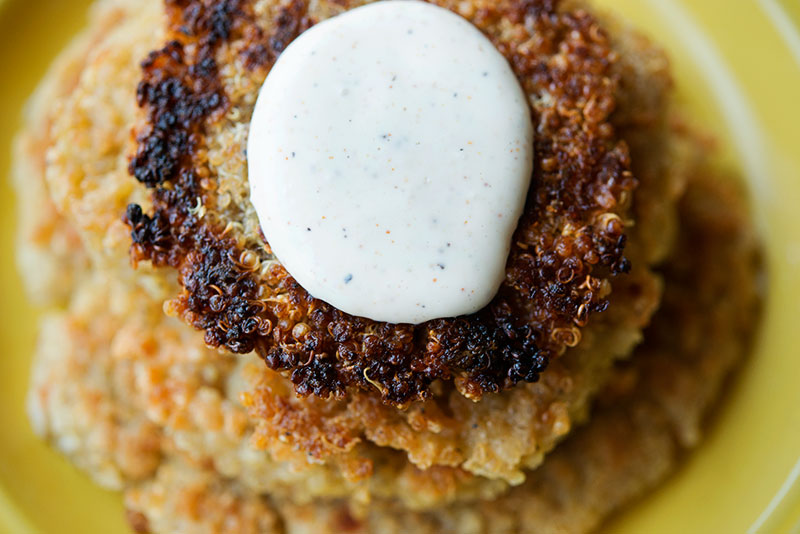 What whole grain recipes have you been making lately?
Yum