So for this 30 in 30, we know you're often looking for lunches and dinners to get in under 30 minutes, right? But I also know that a lot of us look RIGHT OVER breakfast and under-indulge all week (think cold, boring cereals, or worse, even a SKIPPED meal) and over-indulge on the weekend (bottomless mimosas and pancakes stacked miles high.) It's better for your body to regulate your morning with a hearty breakfast that'll keep you full until lunch without loading up on sugar. Or carbs. Or alcohol, preferably.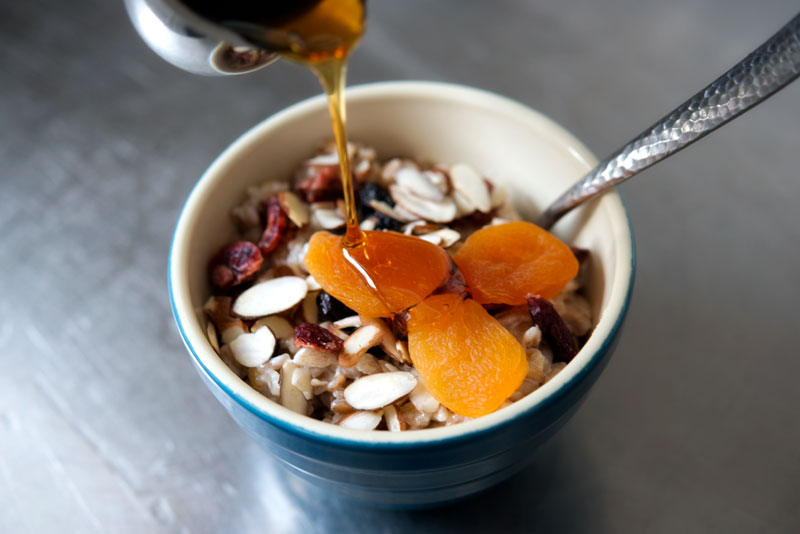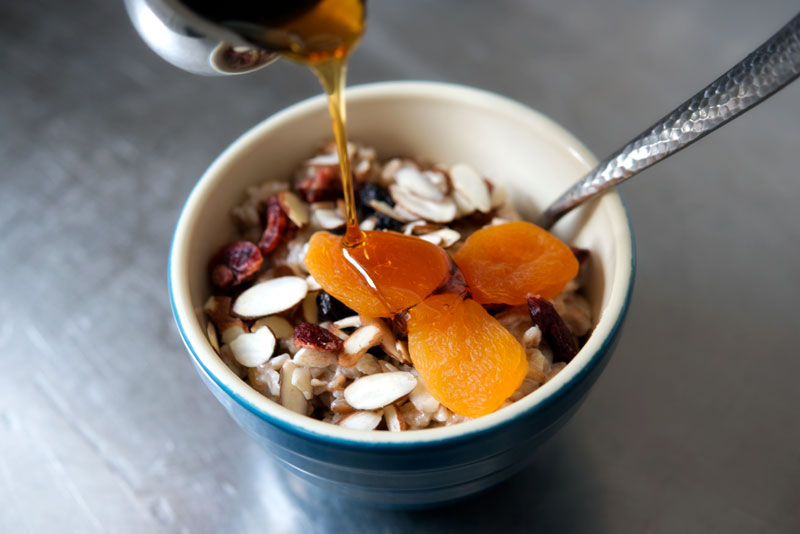 And so, since I have recently become obsessed with farro (I mean, it's fast! It's easy! It's delicious! It's hearty!) I figured that I could come up with a breakfast surrounding the grain.
So, here is a quick, easy, delicious breakfast that you can whip up in 15 minutes for a special weekday-morning staple that'll keep you full.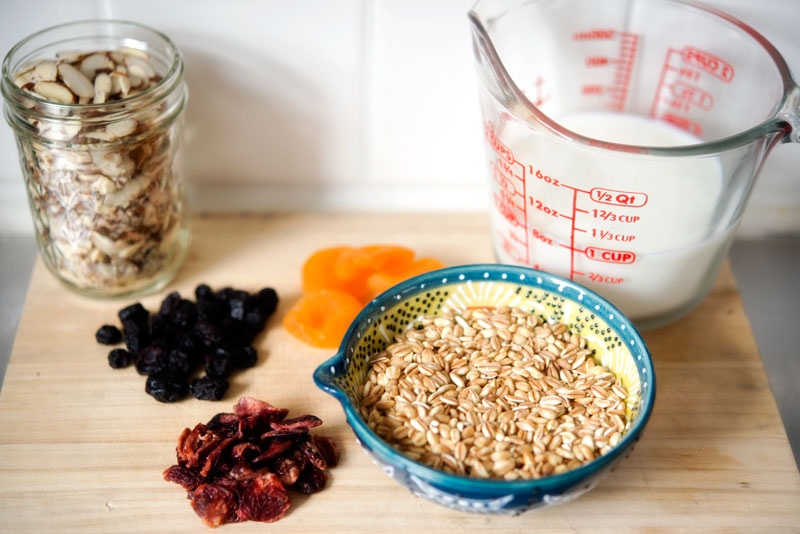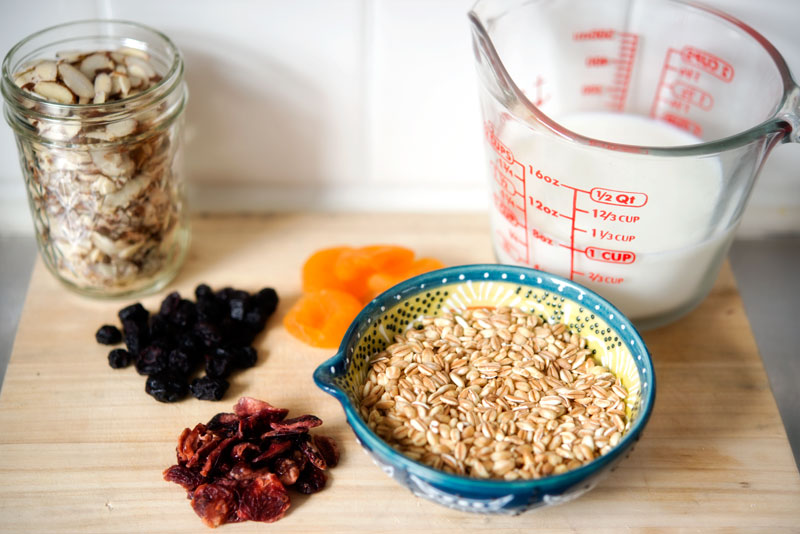 Ingredients:
1/2 cup farro
1 cup milk
dried blueberries, apricots, or cranberries
slivered almonds
agave (optional)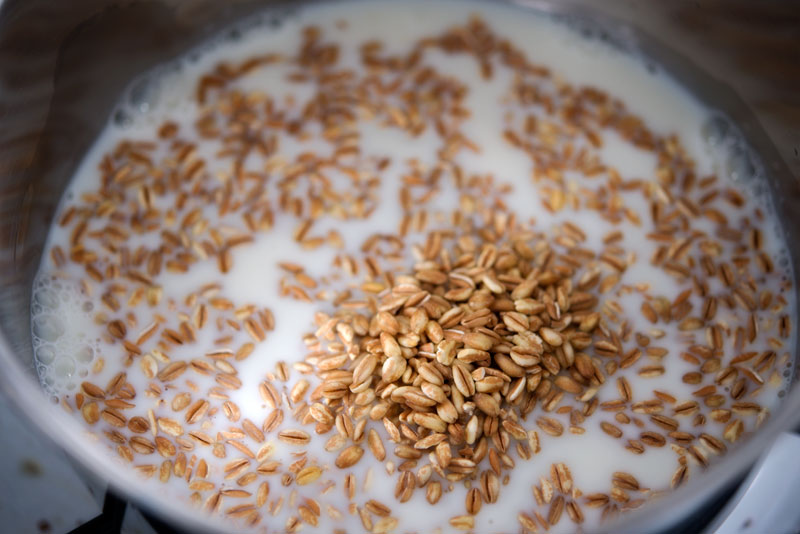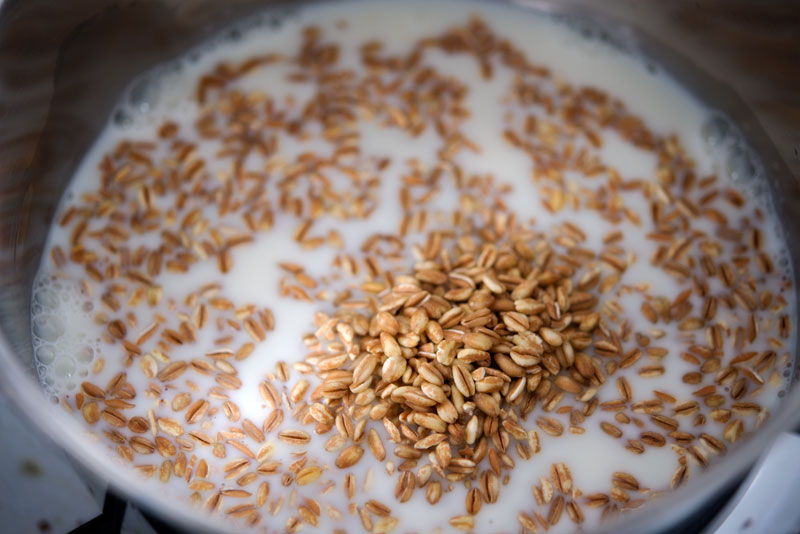 Here's what you do: Boil 1/2 cup farro over high heat in milk. Lower heat, cover, and simmer for 10 minutes. Remove from heat and let sit for 5 minutes. Stir with a fork, and pour into bowl. Top with dried (or fresh) fruit, slivered almonds, and agave. Serve warm.
This was like oatmeal – nutty, and sweet and perfect with agave, and it kept me full the whole morning! It's definitely going to become a staple, because in addition to easy and delicious, it's pretty cheap to make – making it a win in my book. What's your favorite hearty breakfast? Do you even EAT breakfast?
[addtoany]
Yum