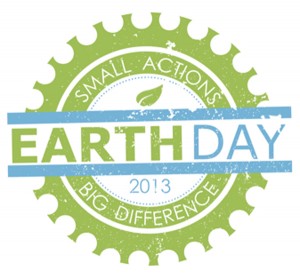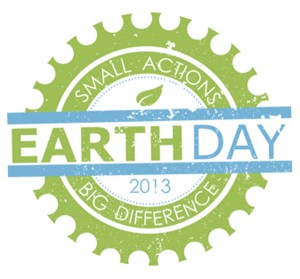 Happy Earth Day, everyone! We hope you're doing something today to honor the Earth and give back to the planet that we all call home. We at GMS are dedicated to honoring "Earth Hour" today from 12-1 (turning off all power and electricity for one hour) and hope you find an hour of your waking-life to do that today, too. We thought it'd be fun to include some (food-related) ways you can change your habits to be more friendly to Earth, too.
1) Be a smart cook – Cooking from scratch is healthier AND more energy efficient than take out or frozen meals. For a bonus, turn your oven off 10 minutes before something should be done, and don't pre-heat unless you're baking.
2) Go organic – Organic food is usually better for you and the environment. Start slow – change over to organic milk first. Organic milk might be slightly more expensive, but it has up to two-thirds more omega-3s than it's non-organic counterpart.
3) Go meatless (more often) – We love meat as much as you (probably) do, but the fact is it is more eco-friendly to eat veggie based foods – think less land, water, AND energy. If you don't want to become a vegetarian, try to eat meatless dinners once or twice more a week – your wallet (and Mother Earth!) will thank you.
4) Buy locally – We've talked about this one before, but thinking locally and seasonally can go a long way. Think about the fruits and veggies you eat, and how many miles they've traveled. I use this website for my area, but you can Google your region to see what's in season where you are. Try this with wines, too – New York, Virginia, and California all have great wine regions that are closer than Spain, Italy, or France.
5) Trade your nonstick for natural – Nonstick surfaces that are overheated release fumes that are toxic. If you can't part with nonstick, use cast iron – it's natural nonstick, contains no toxins, and even puts some iron into your food! Plus, the cast iron will last you forever, so you're saving money on replacing your goods too!
What are your eco-friendly tips to help save the Earth?
[addtoany]
Yum