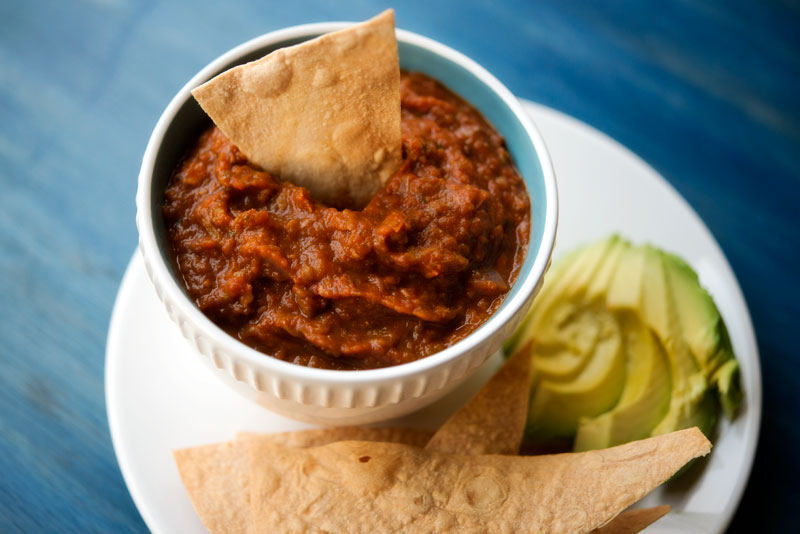 So with all this homemade Mexican/Mexican-influenced food, I decided that one thing we had yet to tackle was homemade salsa. I make pico de gallo all the time, because it's easy and delicious, but we had yet to tackle pico. I took a stab at it last night, and it turns out it is very easy to make a delicious salsa!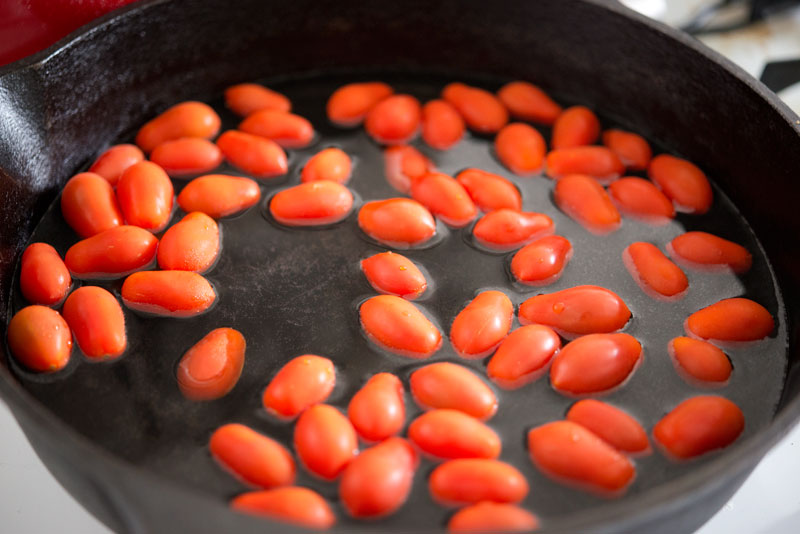 Making your own salsa starts with you softening some tomatoes on a skillet, like so.
It also involves a lot of my arch nemesis, cilantro, but I put aside our differences for the sake of the recipe, of course.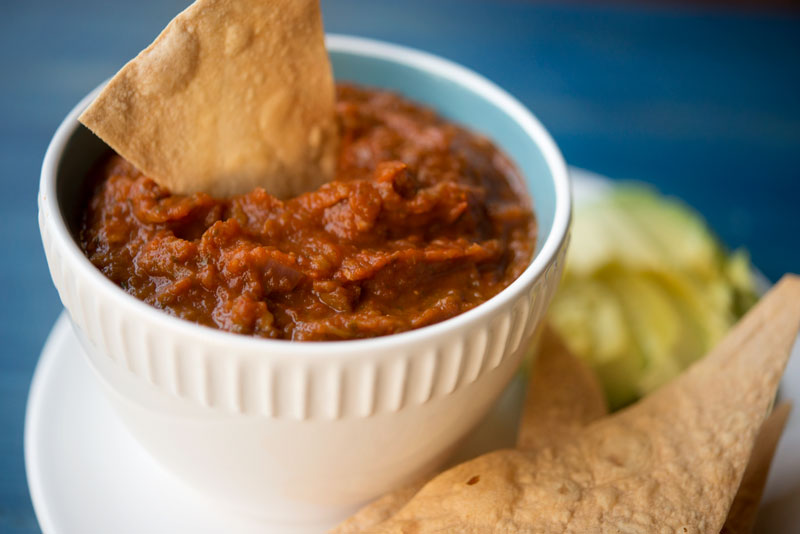 Here's what you do, and how you make the delicious stuff…
Ingredients:
1 jalapeño, sliced
1 green pepper, diced
1 bunch cilantro
1 medium red onion
4 cloves garlic
13 oz of tomatoes/canned tomatoes
6 oz tomato paste
1 can green chiles
1 lime
cumin
salt
pepper
olive oil
Directions:
1. Take your tomatoes and put them in about a 1/2 inch of water, and put in a skillet until water evaporates and tomatoes are slightly squishy.
2. Meanwhile, chop your jalapeño  green pepper, red onion, and garlic, rough chop your cilantro, and open your green chiles and paste.
3. Put your jalapeño, green pepper, cilantro, and tomatoes in a blender. Blend until mostly smooth.
4. Put your red onion and garlic in a pan with some olive oil, and let sweat for about two minutes. Then, add your blended mixture, and simmer for about 15 minutes.
5. Salt, pepper, and cumin your salsa, and add the juice of one lime. Let cool and serve chilled!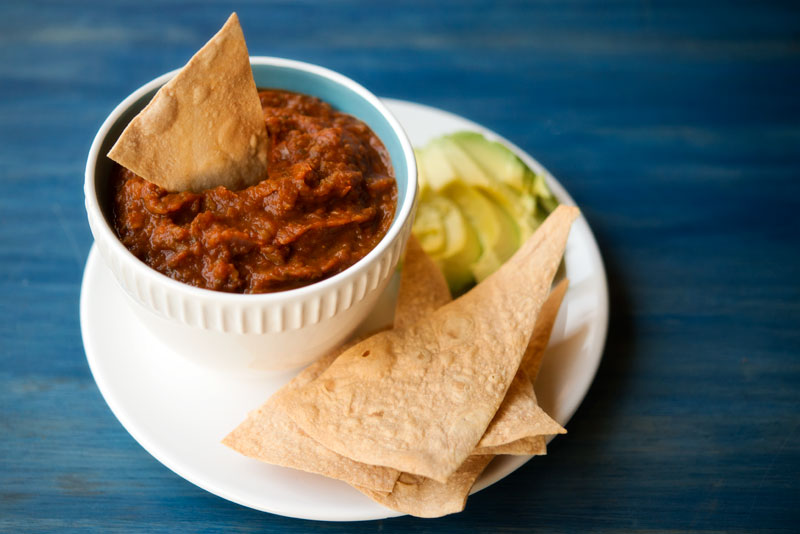 What's your fave kind of salsa? 
[addtoany]
Yum