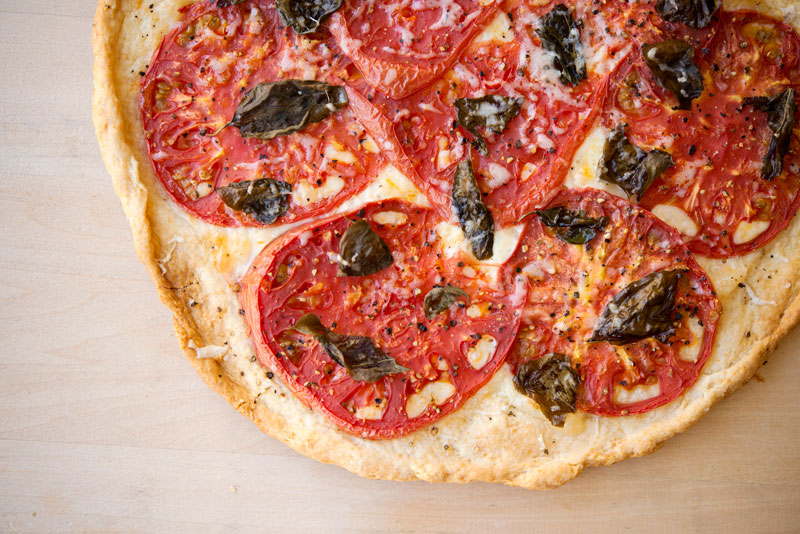 I got it in my head this month that I was going to rekindle my love with tomatoes. You see, the last couple summers, tomatoes and I were…rocky. I would think of how ripe, juicy tomatoes tasted on a sandwich, in a salsa, or in my salad, and they just disappointed. I've loved tomatoes since I was a little kid, popping cherry tomatoes in my Poppy's garden on the sly, and I wanted to love them again.
We struck success with friend green tomato BLTs, and I thought we could certainly to the same with a tomato tart. And, I was so, so right.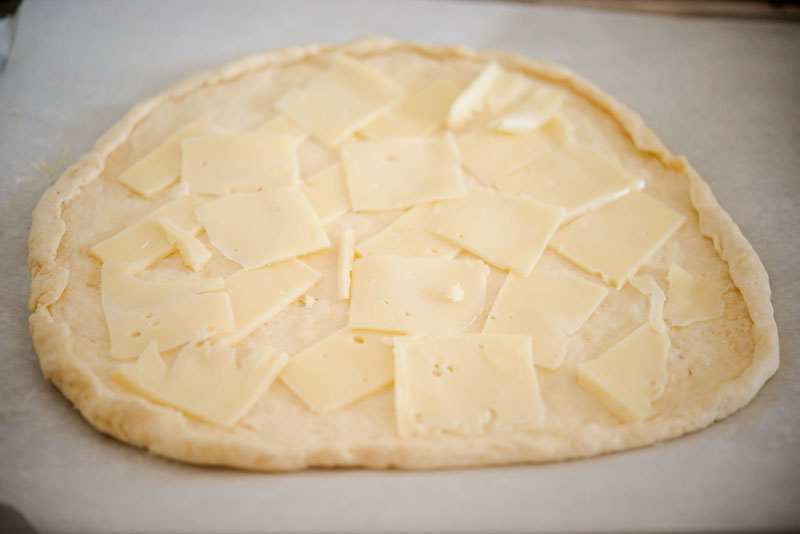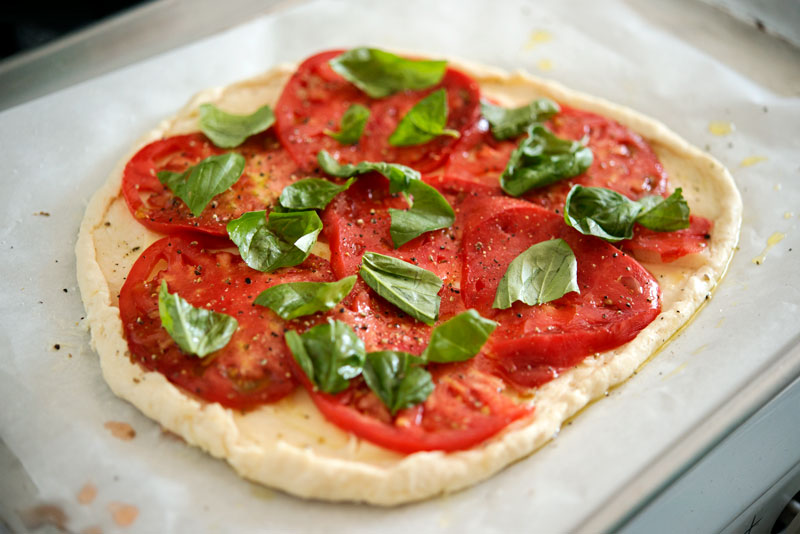 This took no time at all to whip together, and reaffirmed just how freakin' wonderful tomatoes are. Here's what you do: whip up your dough, put a layer of fontina down, then tomatoes sliced thinly, then basil, then drizzle in olive oil, salt, and pepper.
Dough:
1 cup flour
1/2 tbsp baking powder
3/8 tsp salt
3 tbsp butter
3/8 cup milk
Topping:
1 large ripe heirloom tomato
3 oz fontina cheese
Handful of basil
olive oil
s/p
Bake it at 375 for about 30 minutes, or until browned. Then, grate some more fontina over the top, and devour. Pause to take a photo and instagram it to make your friends/family jealous.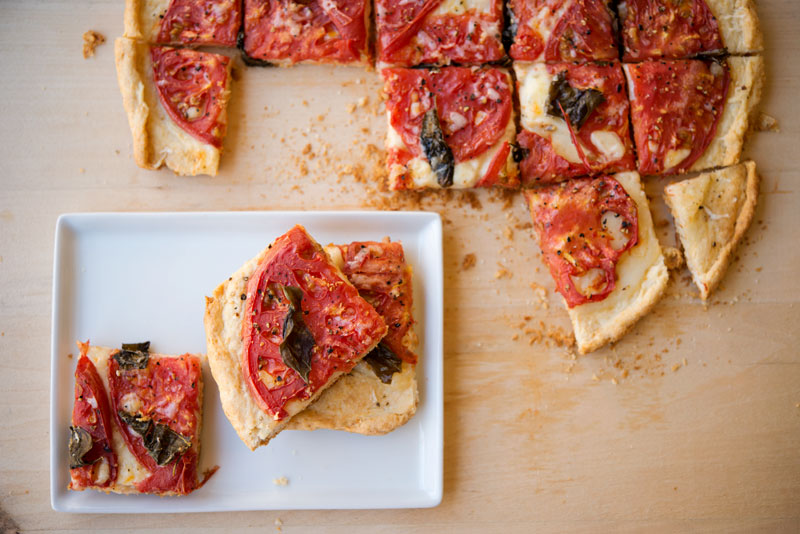 This easy tart is a crowd-pleaser – make for a party appetizer, or for yourself on a Friday night while hanging at home. It's simple. It's delicious. It's perfect.
What is your favorite kind of tart?
Yum