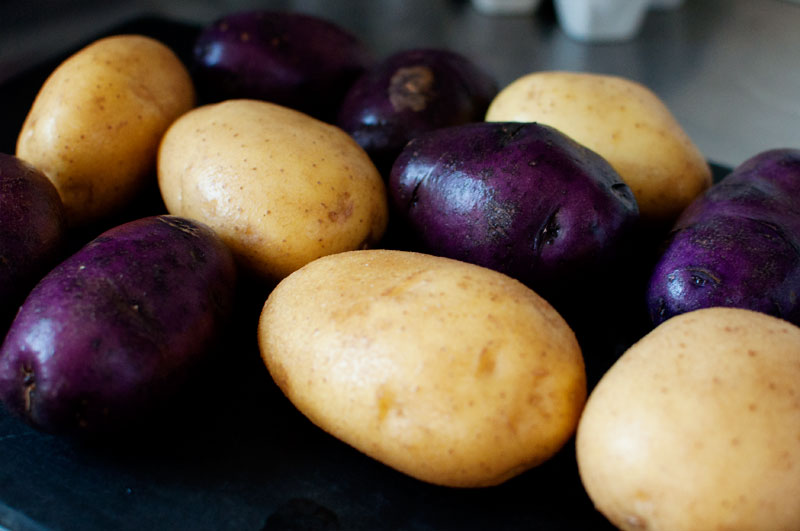 Look at those gorgeous potatoes! In honor of our nation's birth aka the Fourth of July, my LA friends and I celebrated with a BBQ. I was tasked with potato salad. My first stop was the Hollywood Farmer's Market! There I picked up white and purple potatoes (purple is my favorite color!) The shopping list also included fresh dill and green onions. Potato salad here we come!
Prep time: 25 minutes
Yields: a whole lot!
Ingredients:
10-12 potatoes of various size and color
1 cup green onions
½ cup fresh dill
3 tablespoons butter
¾ cup sour cream
Salt and pepper
Boil a large pot of water with a generous amount of salt. Add potatoes. Boil until the potatoes slip off a fork or knife when inserted. Allow potatoes to cool.
MASH! Mash away. I left my potatoes a bit chunky, but still bite size. Add butter.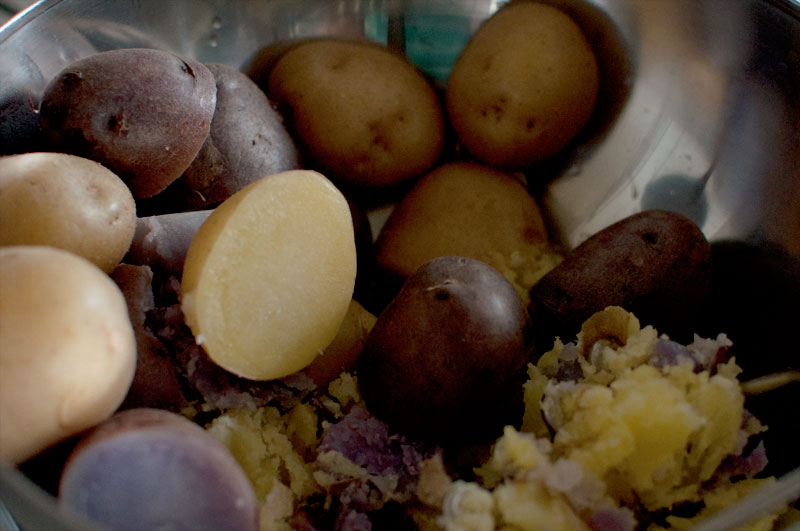 Chop green onions and add to mashed potatoes. Add dill. YUM.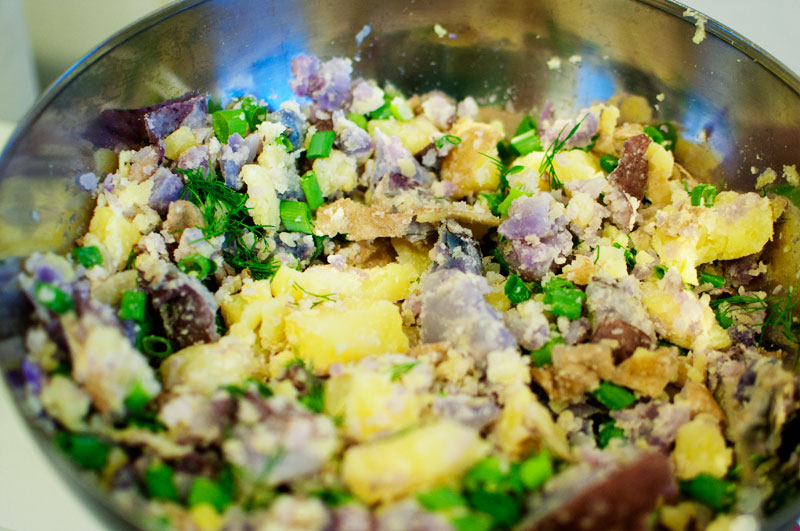 Add sour cream (I used about ¾ of cup), salt, and pepper to taste. Chill a few hours, or overnight. Serve to hungry guests. Voila!
[addtoany]
Yum