So Jennie loves the GF people in her life a lot.  And we love her a lot.  Not least of which is because she was totally fine with Becca and I making her beach birthday dessert treat GF so all persons in attendance could partake and enjoy!
Becca came across a delicious recipe from Bakerella for brownies with chocolate chip cookies baked into them, which used Betty Crocker baking mixes.  Since Betty Crocker makes a GF line of baking mixes which includes both chocolate chip cookies and brownies it was super easy to adapt for our GF purposes.  These mixes are readily available in most grocery stores in the baking aisle.
First, mix the wet and dry ingredients for the brownies.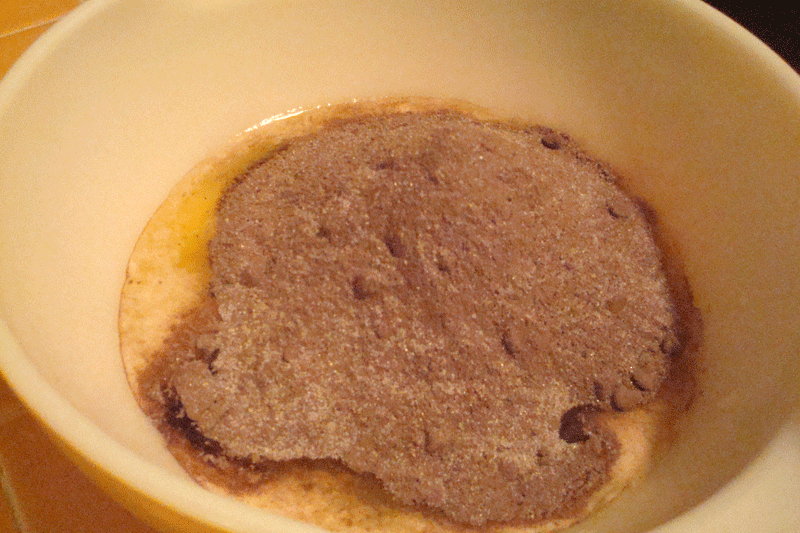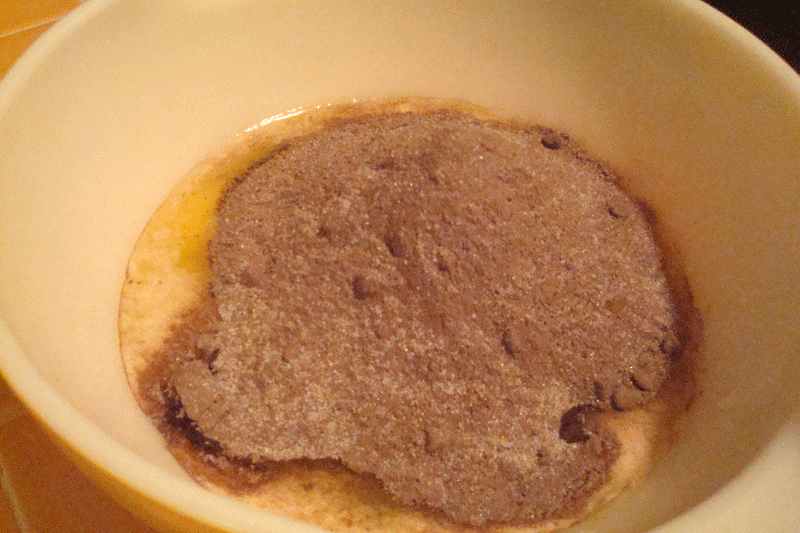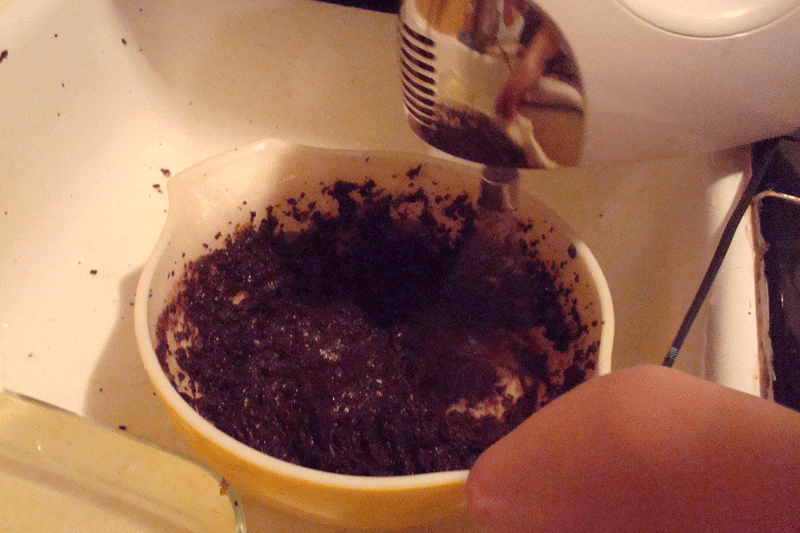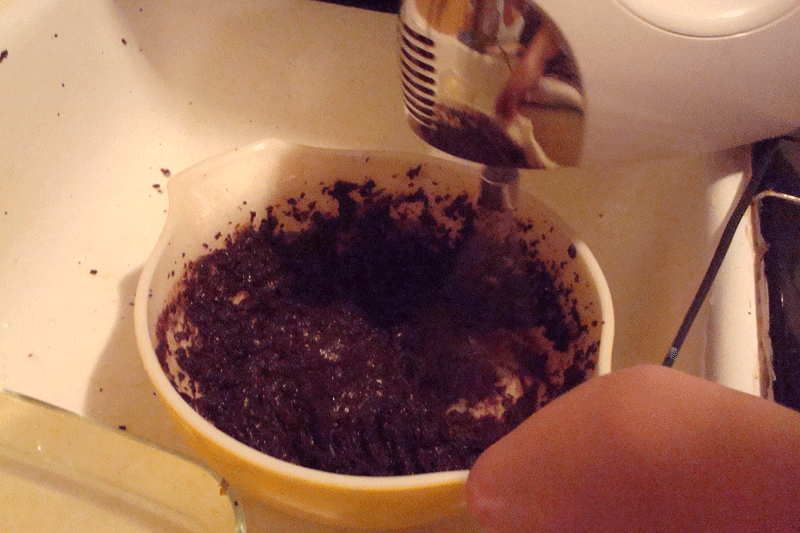 Then pour in a pan. We used a disposable aluminum one with a lid because we were headed to the beach and also we didn't want the final product to be too thick as it is a very decadent dessert.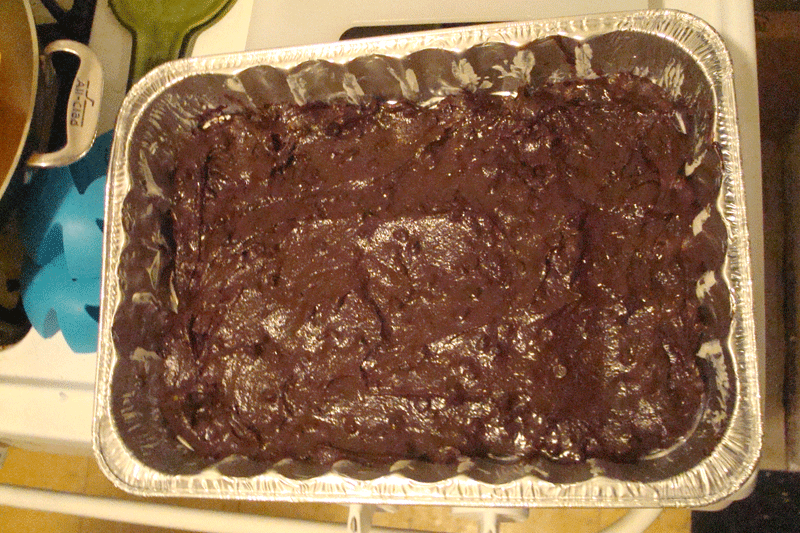 Next mix up your cookie batter and then place balls of cookie dough on top of the brownies.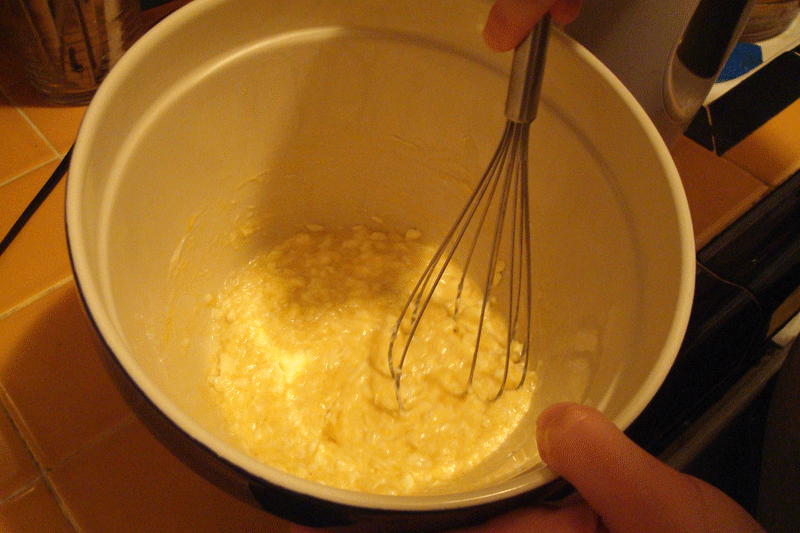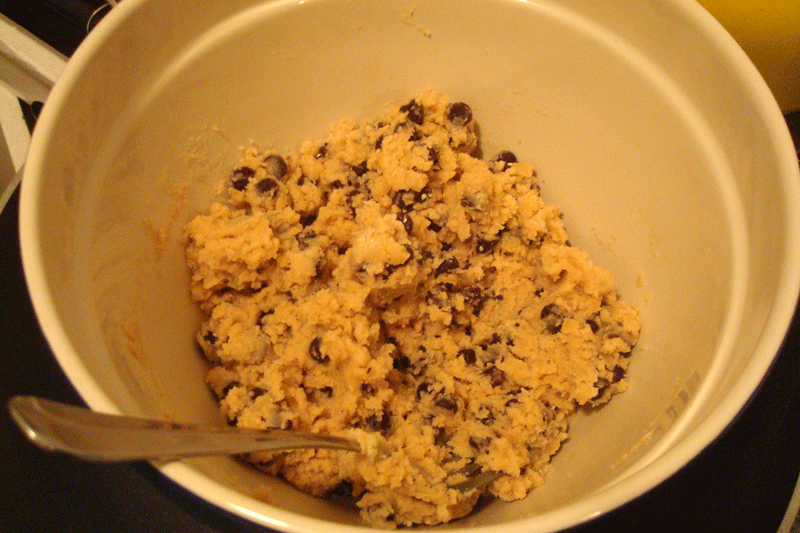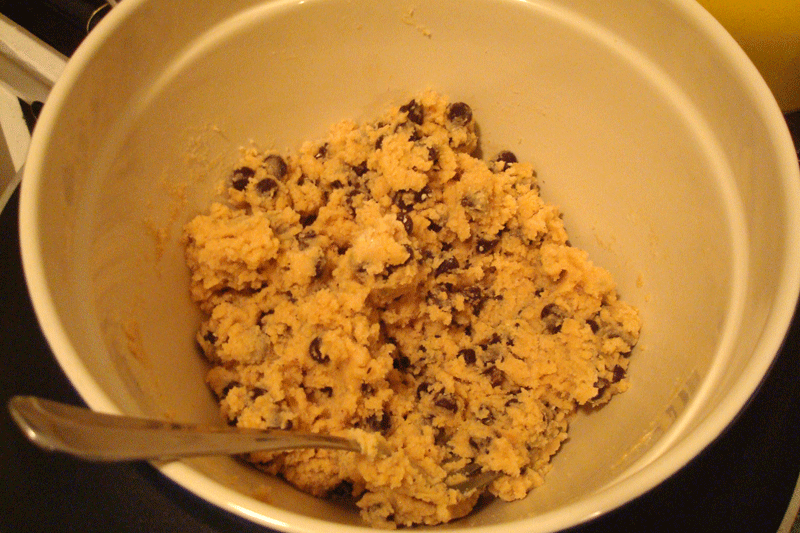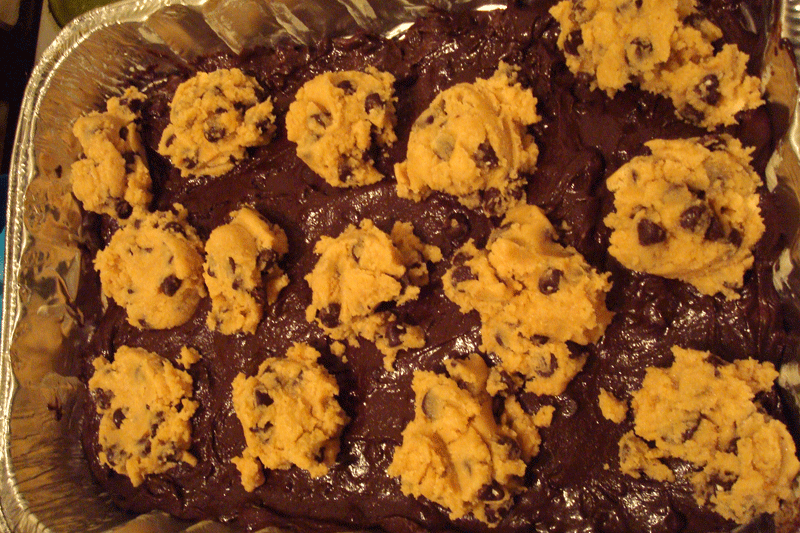 Once situated, squash the cookie dough into the brownies.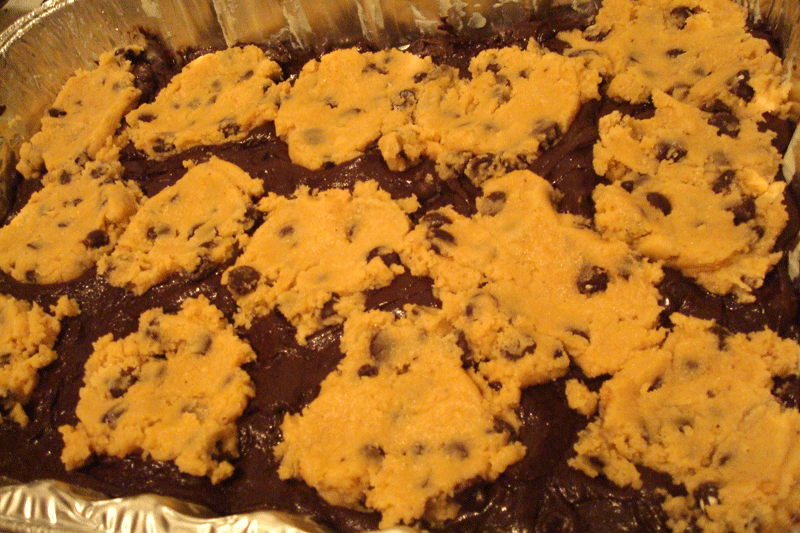 We baked them for 35 minutes at 350 degrees.  They are done as soon as a toothpick comes out clean!
While the brownie cookies were baking we started on the chocolate ganache topping.
First you heat ¾ cup of heavy whipping cream with six tablespoons of butter.  Right before it is about to boil you add a bag of semisweet chocolate chips and stir continuously until the chocolate is melted completely.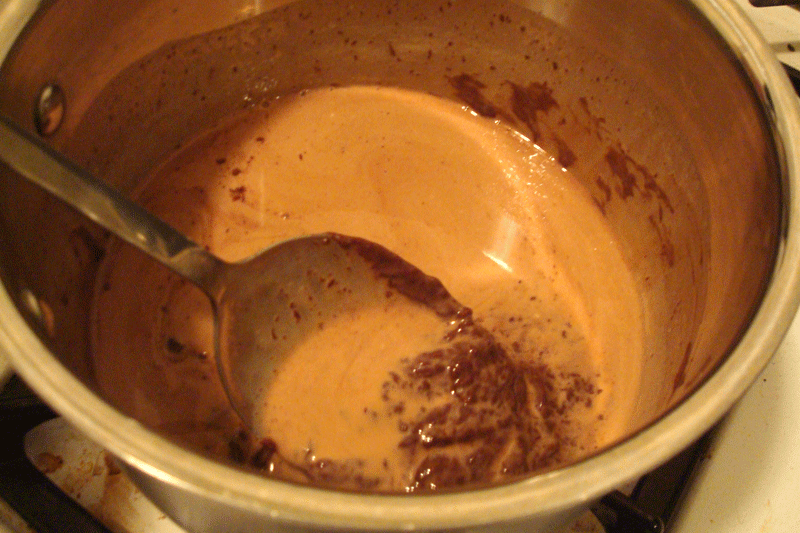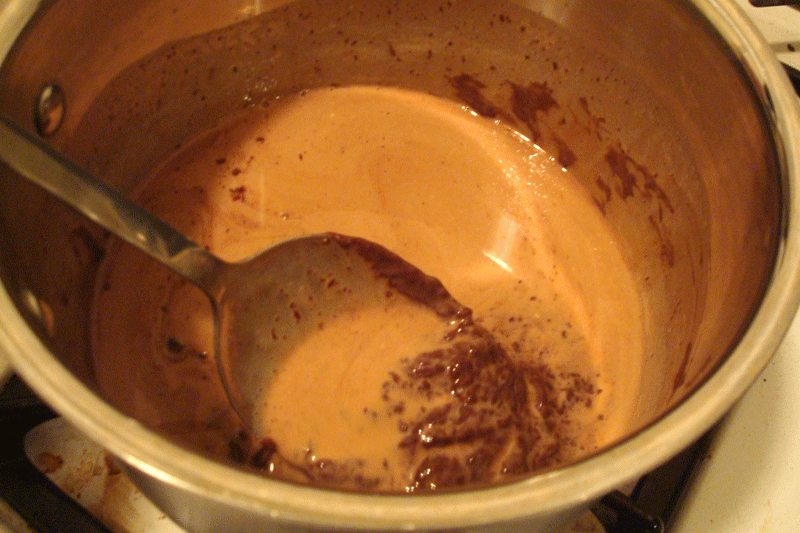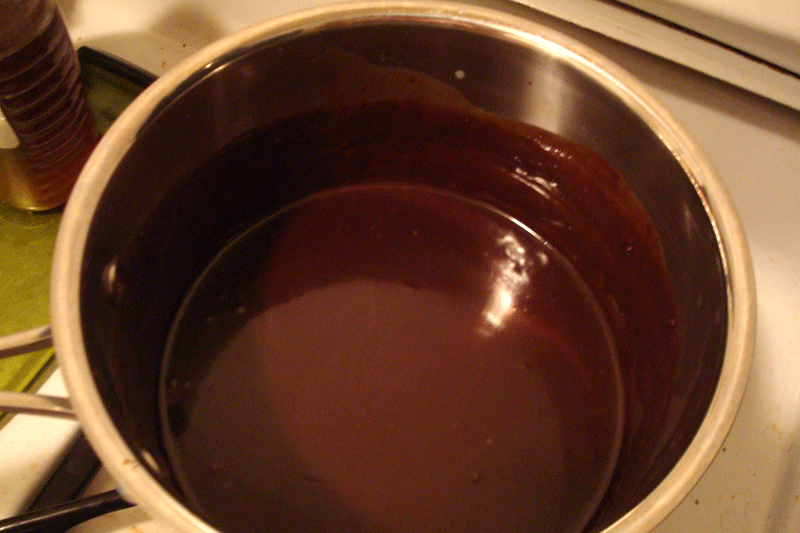 We baked the brownie cookies until the cookies were golden brown.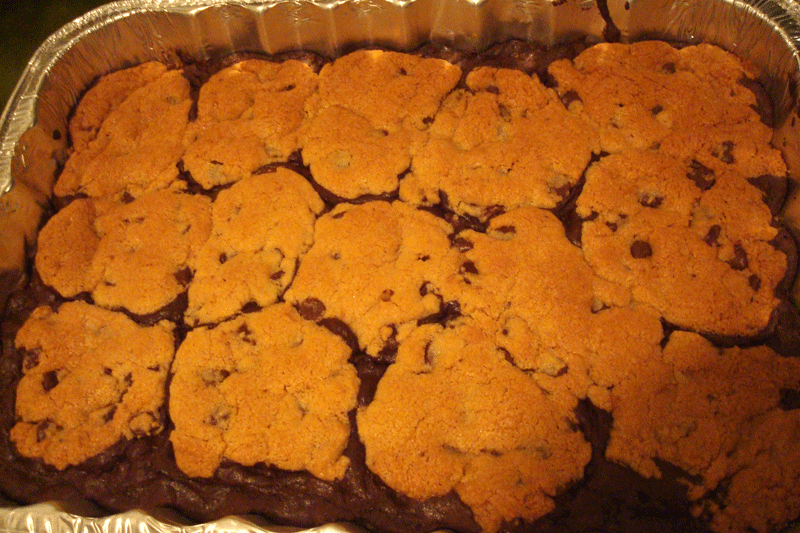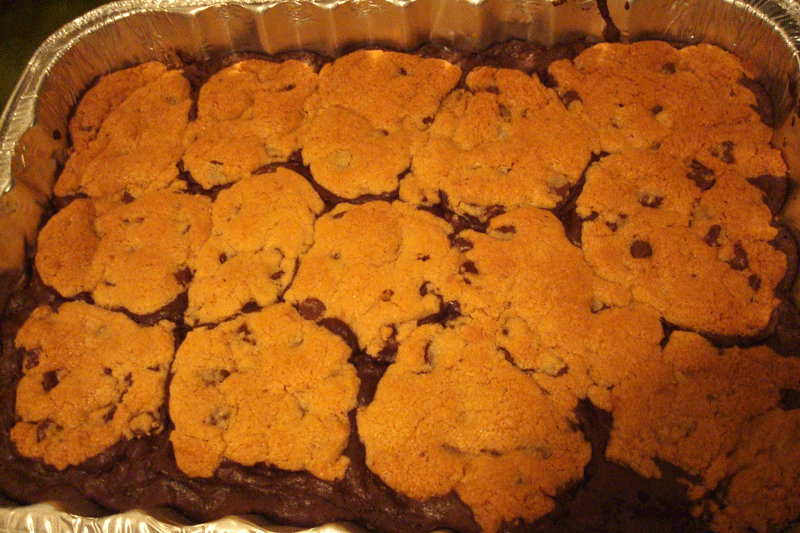 Then we poured the chocolate ganache topping over the entire thing and put it in the fridge overnight so the ganache could harden.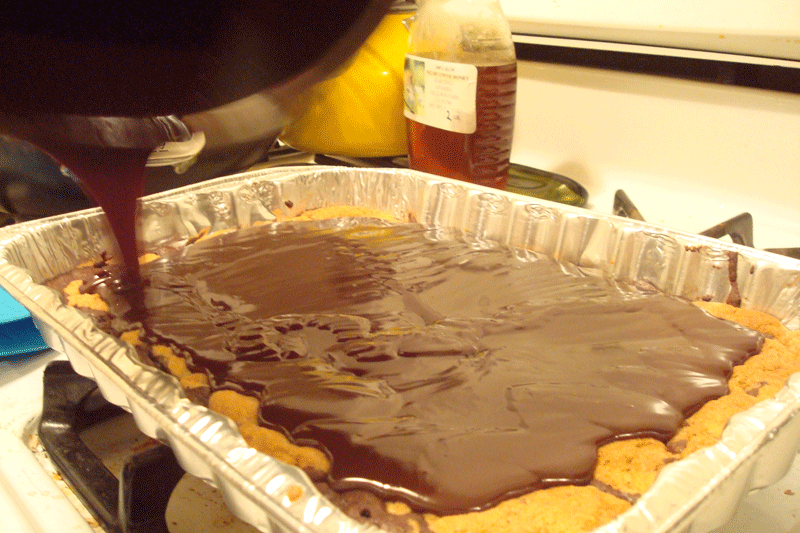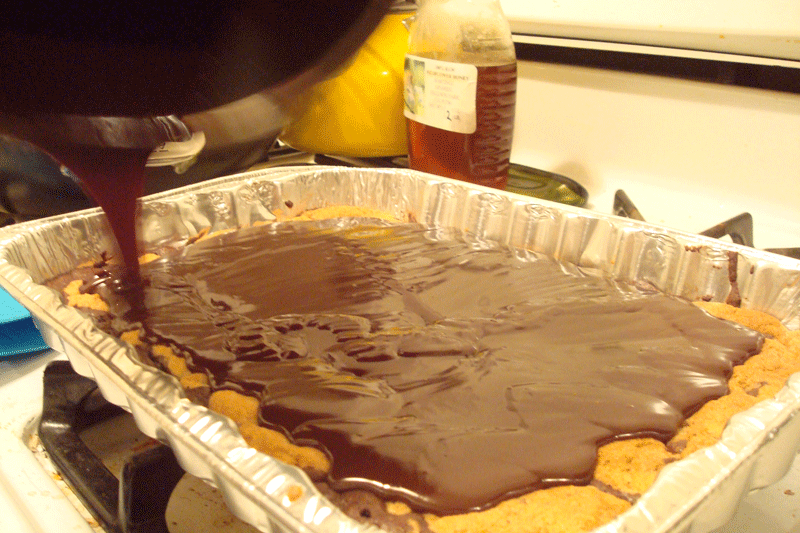 This is one of the most delicious desserts I have ever tasted in my entire life.  It is very rich, so make sure you have a lot of people to share with, otherwise you're gonna get a stomachache from over-consumption!  It was on the crumbly side, but held together well considering its GF nature.
What is the most decadent dessert you've ever had?
[addtoany]
Yum