I am including this recipe as a Cucina Fresca recipe because I think that people should know it's super easy to make, and doesn't need to be so fancy like it is over at Foodnetwork.com. It's not that I don't like a fancy soup, but sometimes I need a simple soup made of some half-bags of pasta leftover from dinners.
My mom used to make pasta fagioli now and then, except my dad doesn't like it. So not always. But it's so delicious, and as I've gotten older realize it's also a) really easy to make and b) not everyone knows it exists. Another Italian-American thing, I am learning.
In my family, it's pronounced Pasta Fa-zchool. Forgive me for not knowing the correct phonetics for that, but basically it's slang from the Italian-Americans. Just think of Dean Martin, in the song "That's Amore."
When the stars make you drool just like a pasta fagiole
That's amore
Did that help? I think it should.
Anyways. Here we go.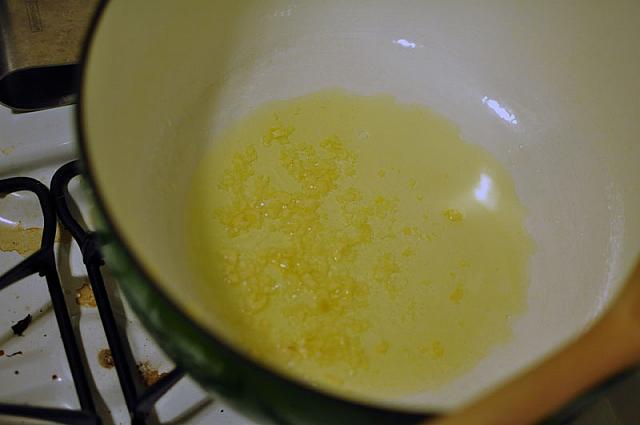 You begin like you would a good sauce. Some olive oil, a few cloves of garlic.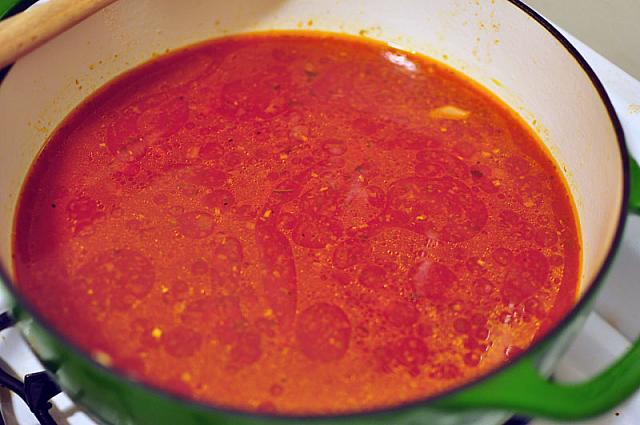 Add your tomato sauce. My grandmother uses Hunts. I used Trader Joe's because that's where I was. This, by the way, is a double batch. Then you add double the amount of water you added of tomato sauce. For example, I used about sixteen ounces of tomato sauce, so I added thirty two ounces of water. You can also use chicken broth or vegetable broth. Since I was with Rebecca, we used vegetable broth.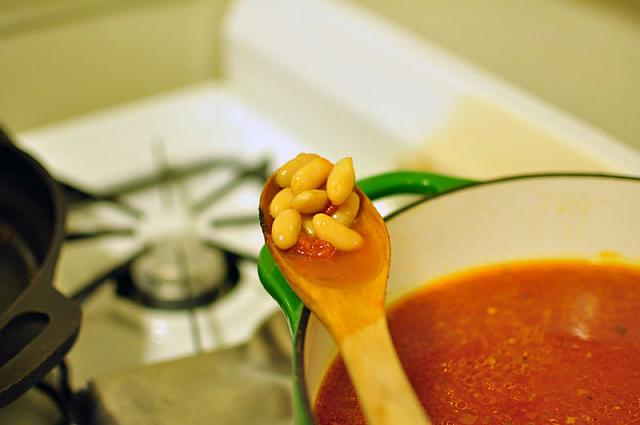 Now add your cannellini beans. You can also use Great Northern beans if your local store doesn't have cannellini. For a double batch, you need four cans of beans. Add four cans of water from the beans, too.
Now at this point, let your delicious stuff simmer for about an hour.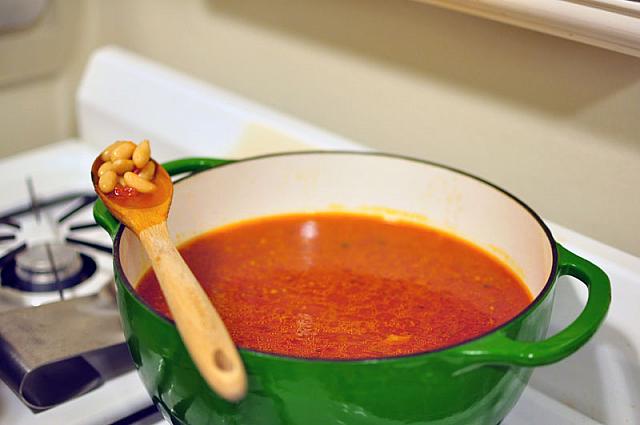 Now, after about an hour, add your pasta.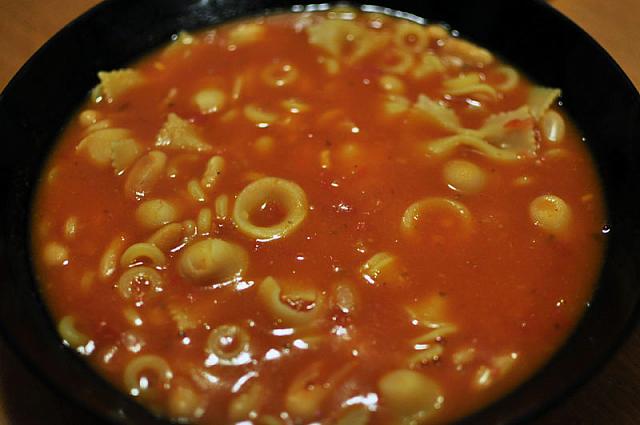 Now, because I was also making zucchini bread and cake at this point, I didn't get a picture of adding the pasta. But after an hour, you add your pasta. I used about a pound of pasta (remember, double batch) and used whatever pasta I had half-bags of. Grandma Grace says to use elbows and ditalini, if you want to do it the authentic way ;). I used farfalle, orecchiette, and circle pasta.
Cook until the pasta is done, then serve with Italian bread, and some parm cheese. Amazing. Delicious. Perfect soup.
Yum