Cucina Fresca was all about highlighting our favorite foods and our favorite ways to cook them. Since next year's challenge will be about expanding our horizons and getting out of our comfort zone, I jumped at the chance to make one last Cucina Fresca recipe using some of my stand-by ingredients. Celery, potatoes, cumin, garam masala, and onion.
I took my inspiration for this recipe from a few different recipes: A couple for Aloo Gobi, one Jamaican stew, and one vegetarian chick pea stew.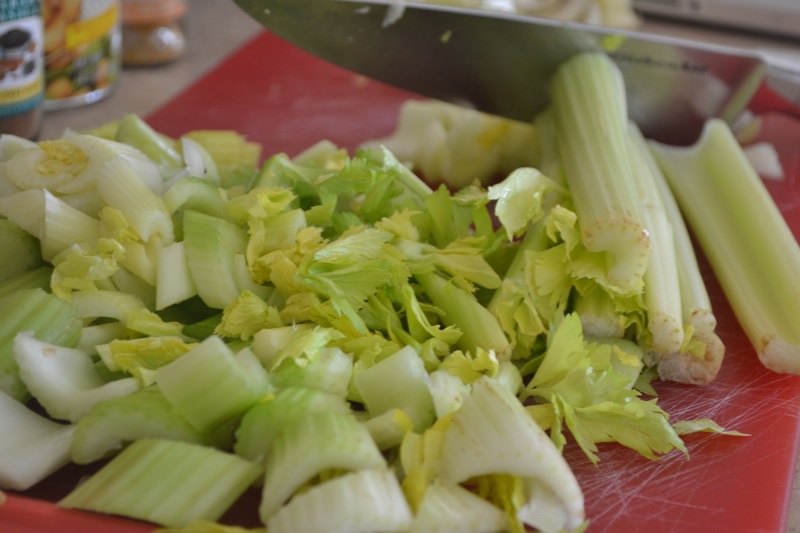 My recipe called for about 4 cups of chopped celery, which translated roughly to "all the celery you have in the house." I also went with a rough chop and left the leaves on.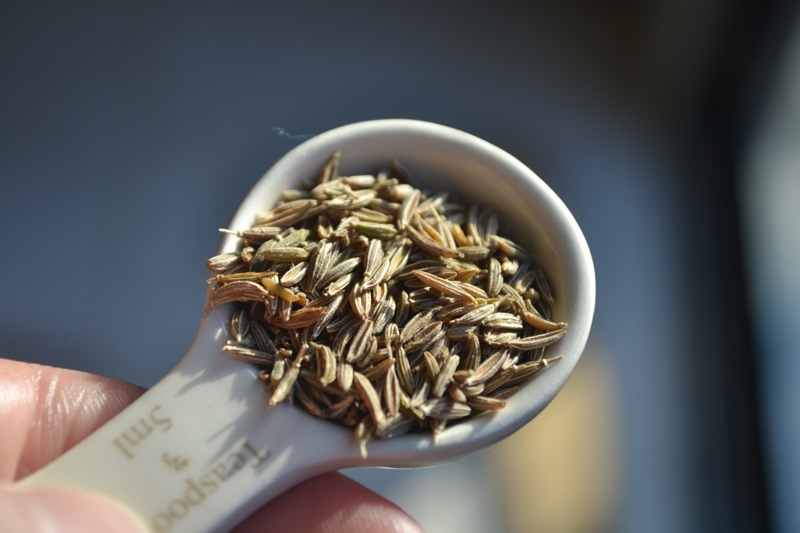 Then I took a teaspoon of cumin seeds and heated them in some olive oil.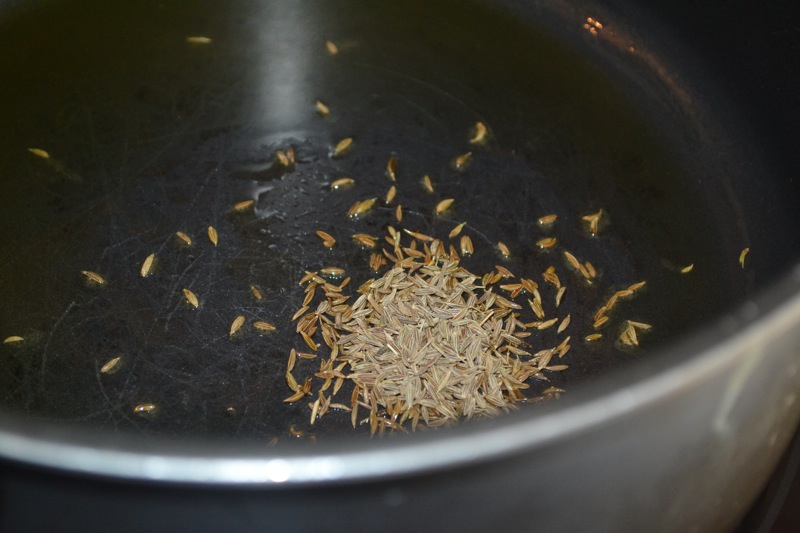 It only took about 2 minutes for the cumin seeds to go from this….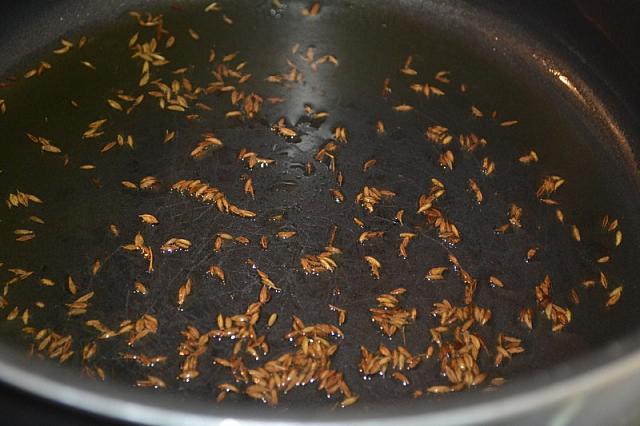 …to this browned delicious goodness!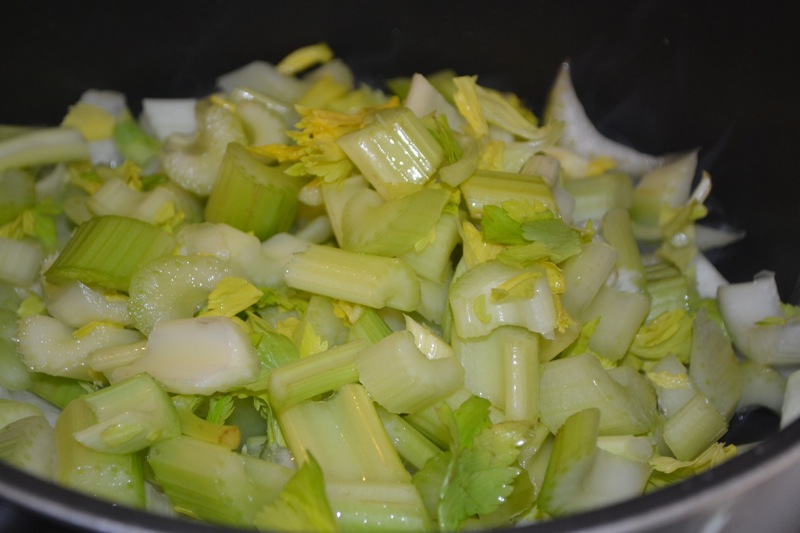 Then it was time to add my onions and celery and let them soften.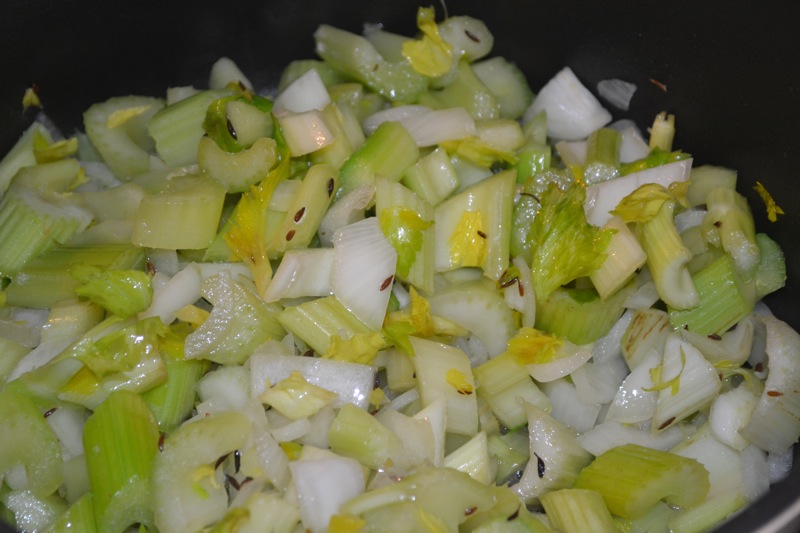 I really could have just eaten it exactly like this. Olive oil, cumin seed, onion and celery. YUM.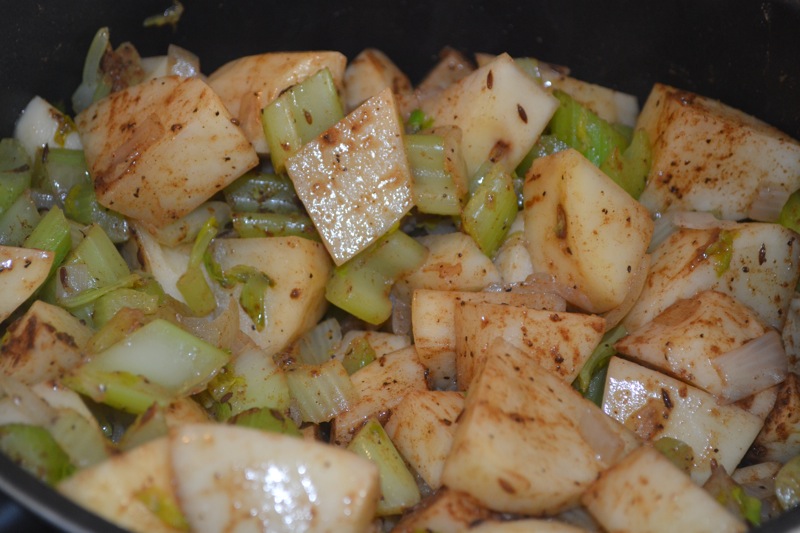 Next, the potatoes and garam masala.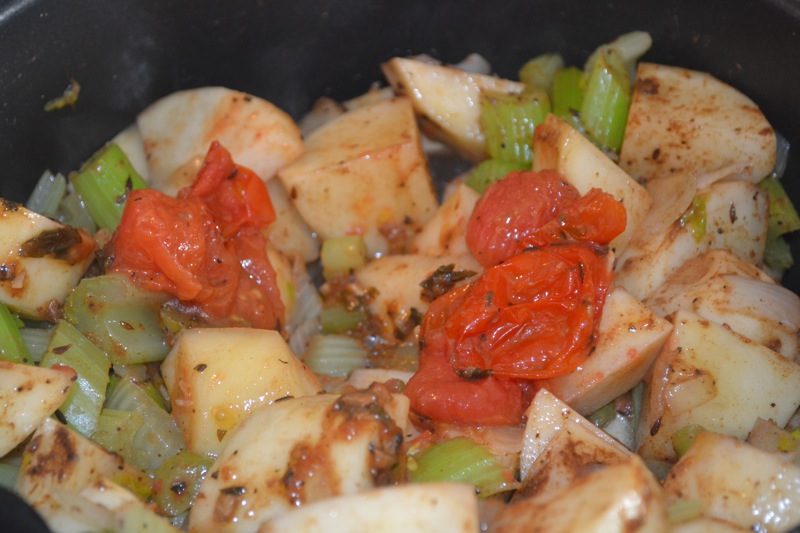 Now would be a good time to add some canned tomatoes, some chopped carrots, or some chick peas. I happened to have some stewed tomatoes leftover in the fridge, so I tossed them in. Stir these ingredients together and let them mingle for 2 or 3 minutes before the next step.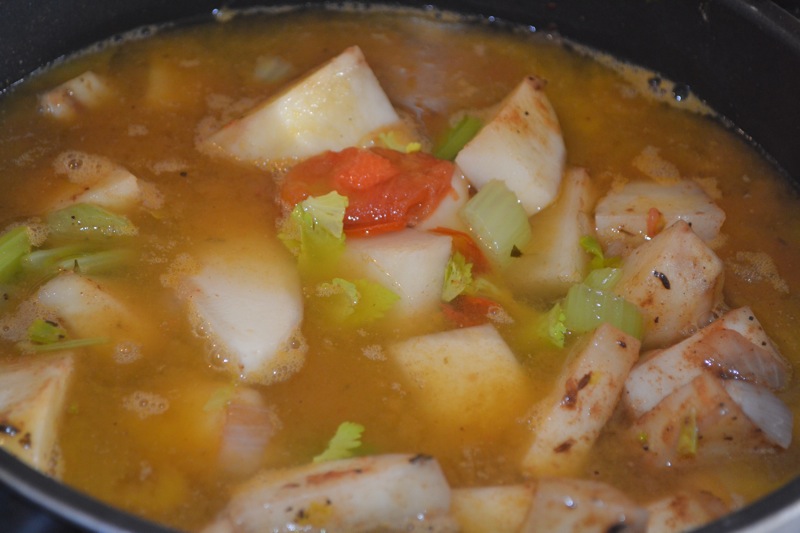 Add enough vegetable broth to cover everything and let simmer. That turned out to be around 3-1/2 cups. I had 2 cups of vegetable broth, so I made up the difference with a mixture of white wine and water. Let it simmer partially covered for 20 minutes until the potatoes are fork tender.
With about 5 or 10 minutes of cooking time left, add some fresh grated ginger if you have it, and a teaspoon of curry powder. Give the whole thing another 5-ish minutes to simmer uncovered and really reduce the liquid.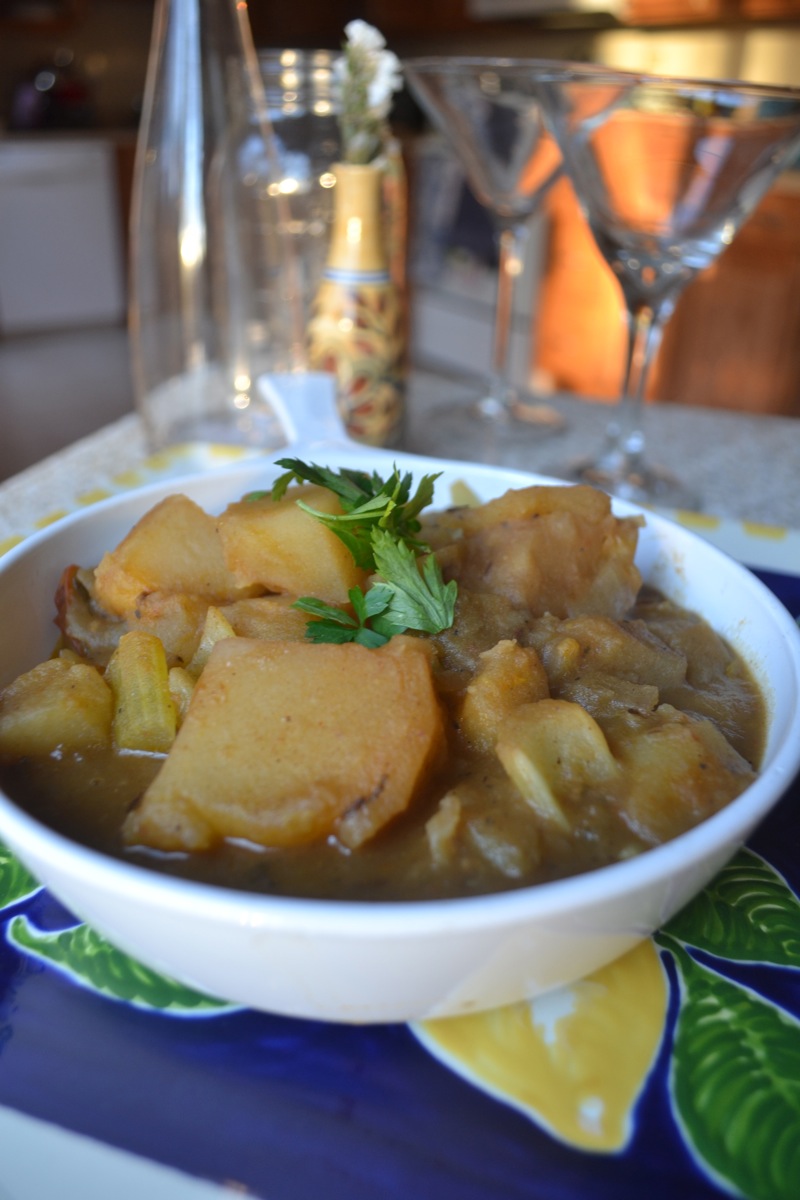 Garnish with cilantro! (Or flat leaf parsley if you're like me and that's all you have handy).
The most incredible thing about this dish (which was accompanied by homemade chicken tikka masala and jasmine rice) is that I had every single ingredient in my kitchen without having to make a special shopping trip. That is the power of a well-stocked kitchen, my friends.
See full recipe here.
Yum