I love sweets you guys. Corelyn doesn't really, but she DOES like a Crunch bar. (I mean, who doesn't?) So when I got invited to go to a party involving Crunch bars and other treats, I was in.
The party was a kick off for the Birthday Showdown, a competition to find the best Crunch bar inspired dessert. It involves bakeries across the country, including several in Los Angeles. On hand were Coolhaus, Sweet E's Bakery, Casey's Cupcakes, and Crumbs Bake Shop.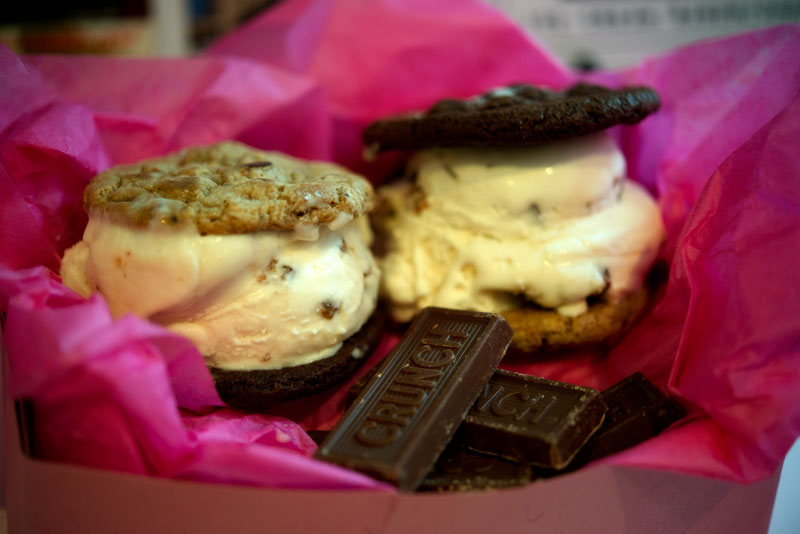 Coolhaus had an ice cream sandwich involving brown sugar bacon Crunch bar ice cream – yum! This sandwich was a step up from Coolhaus's normal fare, and it was a pleasant pairing!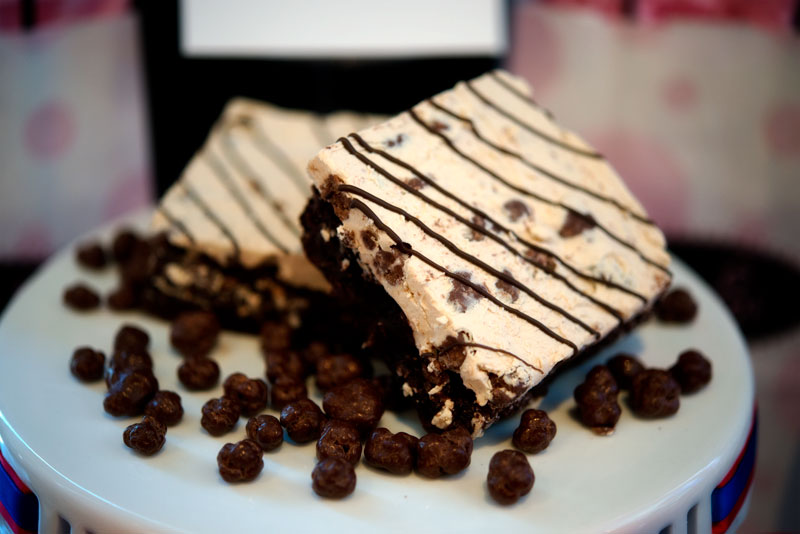 Sweet E's had a peanut butter chocolate brownie with Crunch inside, which was out of this world delicious…I may have eaten the whole brownie in one sitting and not regretted a second of it.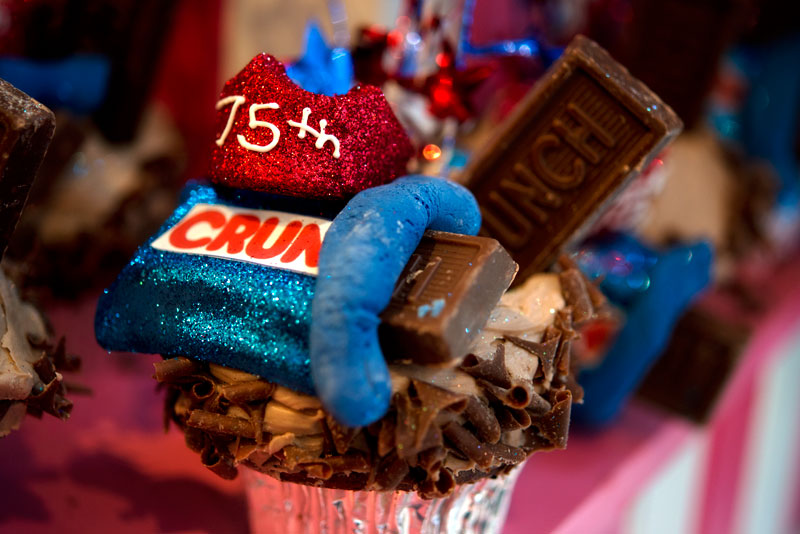 Casey's cupcake was a royal affair indeed! I loved the glam and sparkle of this one!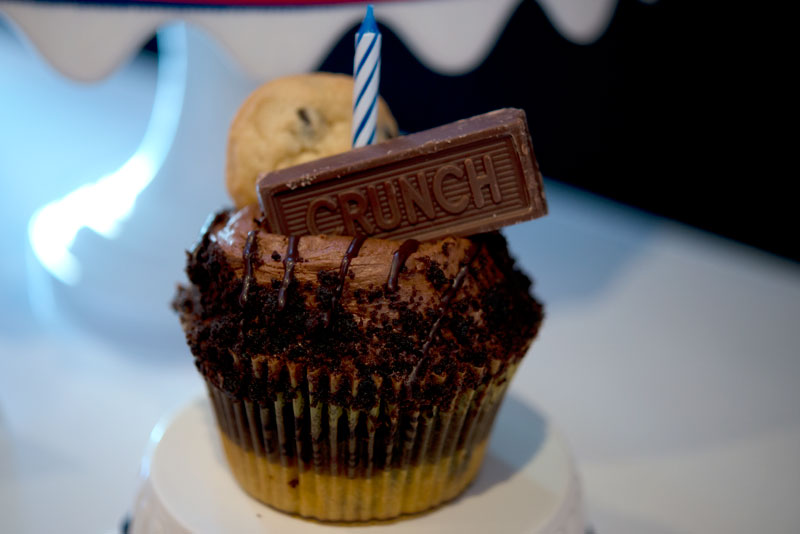 Crumbs did a blondie with chocolate cake on top and Crunch on three layers….this was extravagant, delicious, and needed to be shared with a friend, for sure. But every bite I had was a delectable one!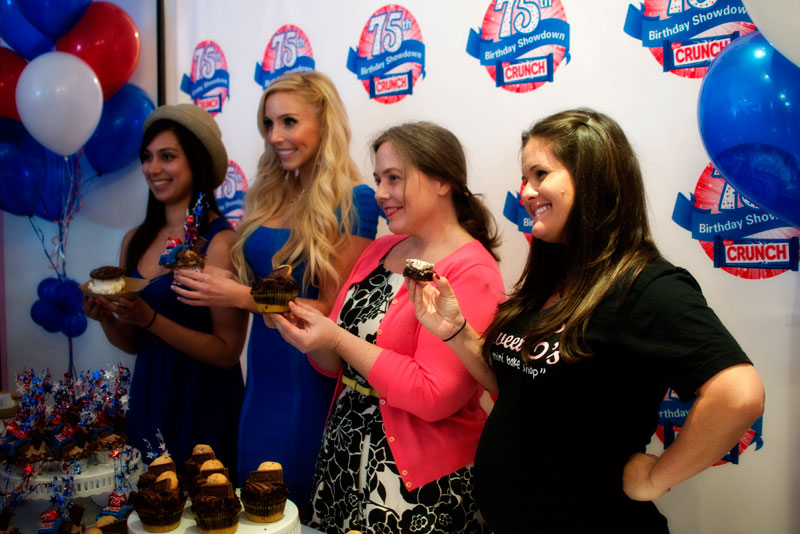 Here are the ladies representing their various bakeries! You can visit the bakeries to get your own samples, and vote online to be a part of the fun. You can also see if any bakeries are competing near you if you're not in LA! And Happy Birthday, Crunch!
I hope to be invited to another treats-inspired party soon…anyone want to have a treats exchange?
Yum