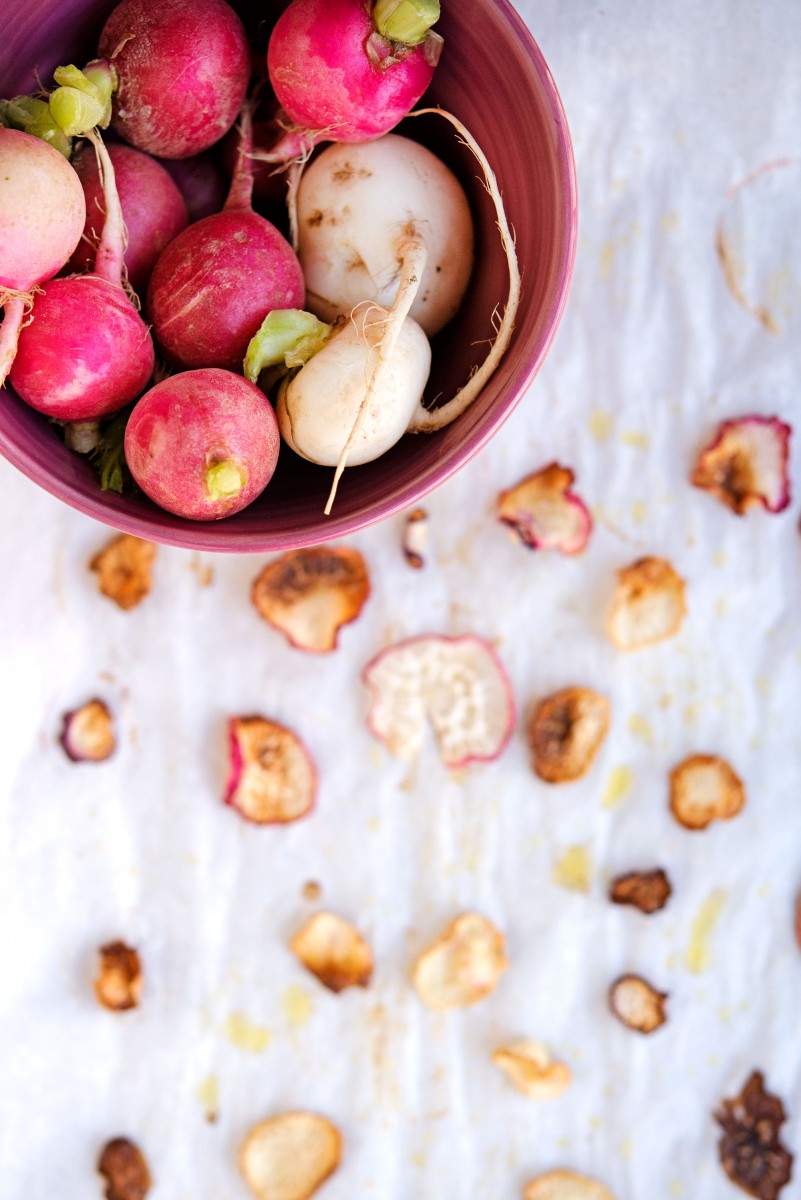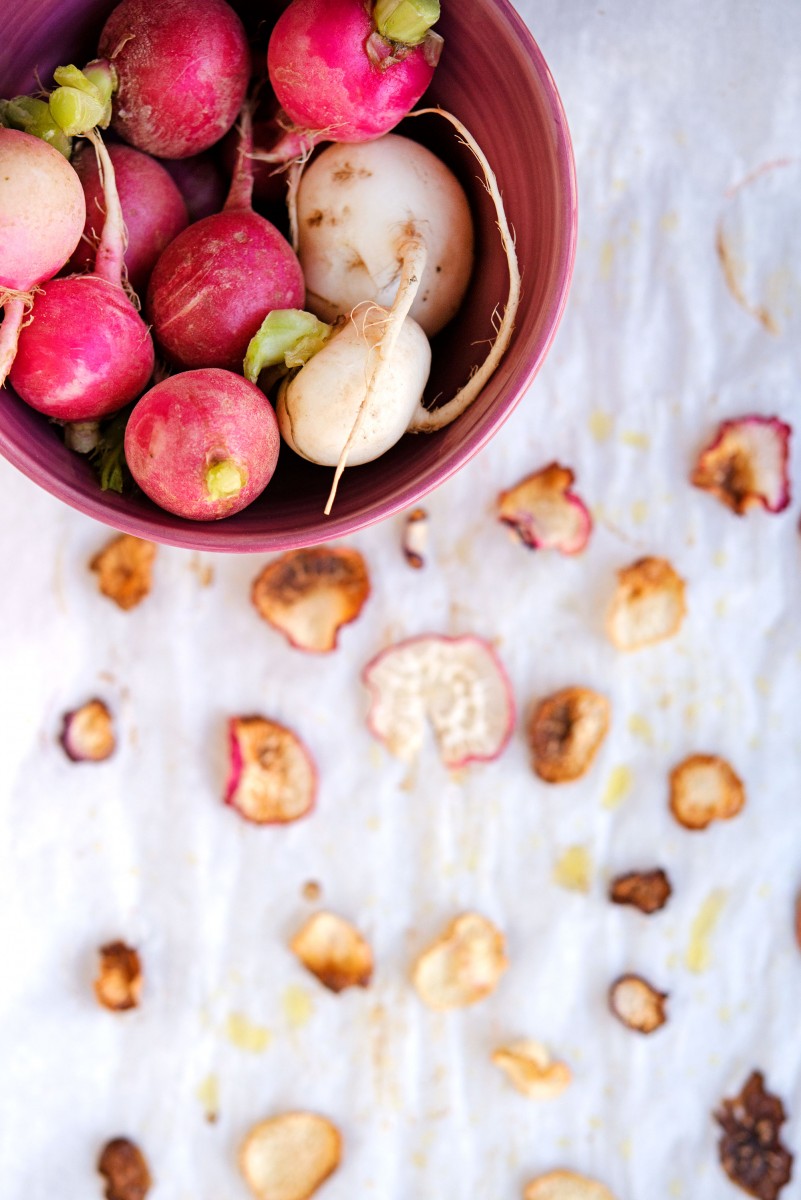 My friend Ana told me about these delish radishes recently. I love radishes straight up raw – with the little bit of spicy and the bright colors, they make for a fun addition to any salad or really any dish. But crispy radishes are just OUT OF THIS WORLD. They are a great snack. They go great on top of whatever dinner is. Or, they are good in hummus (more on that tomorrow.)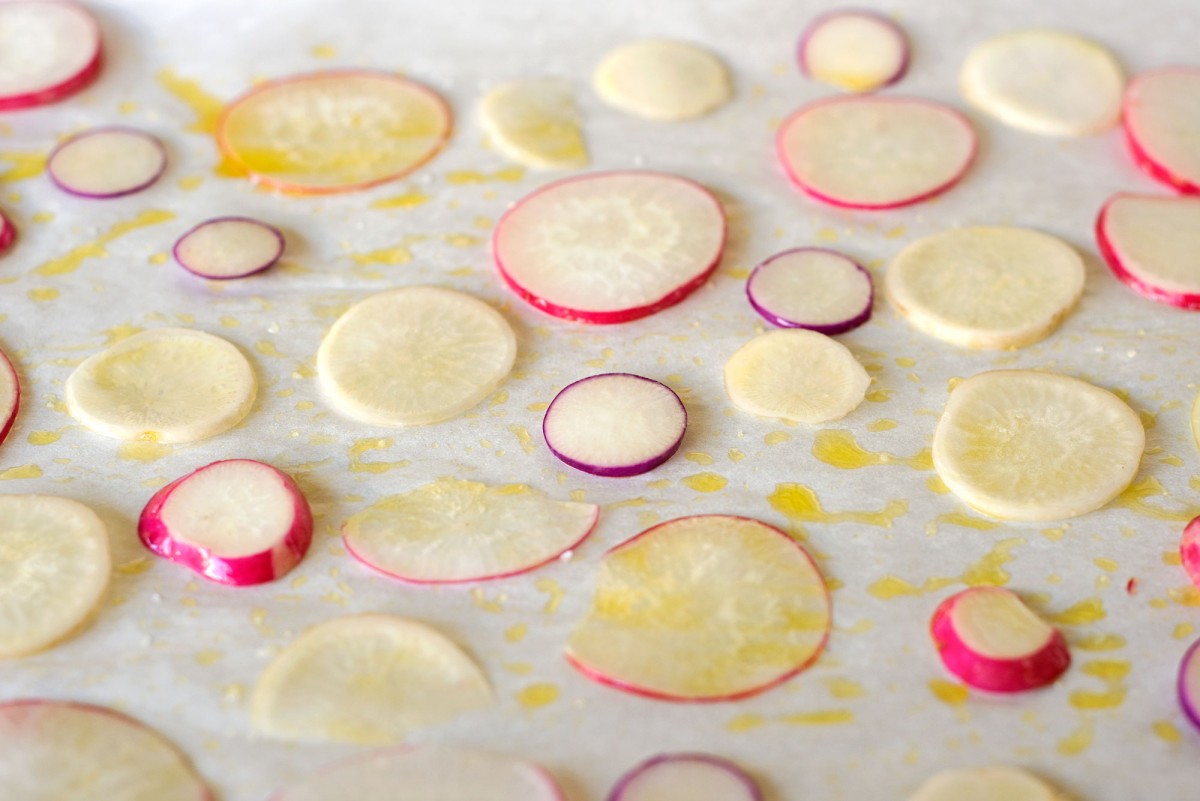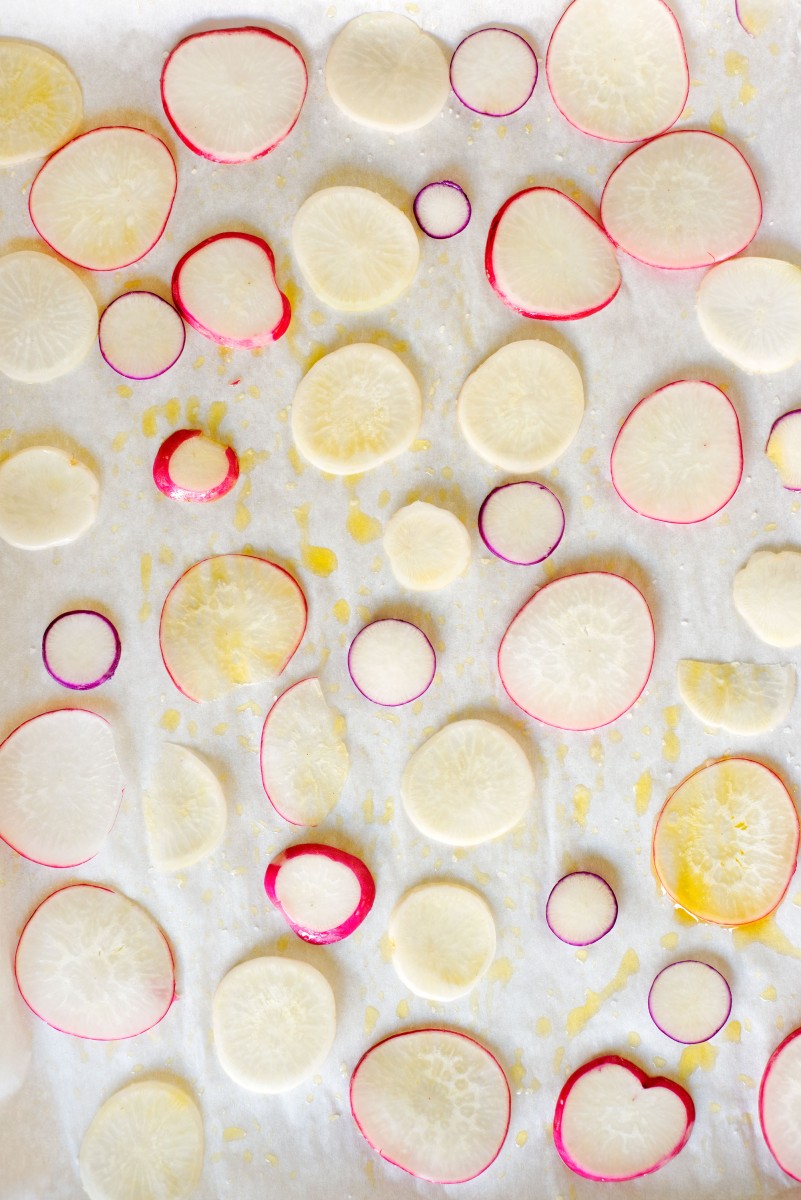 I did what Gabby does here, only I added a little cayenne and a little cumin to these babies because the spices really kick it up a notch. It's very simple: just cut your radishes thinly, then add a sprinkle of salt and olive oil. Then you roast at 350 for 20 minutes, then another 15-20 at 250.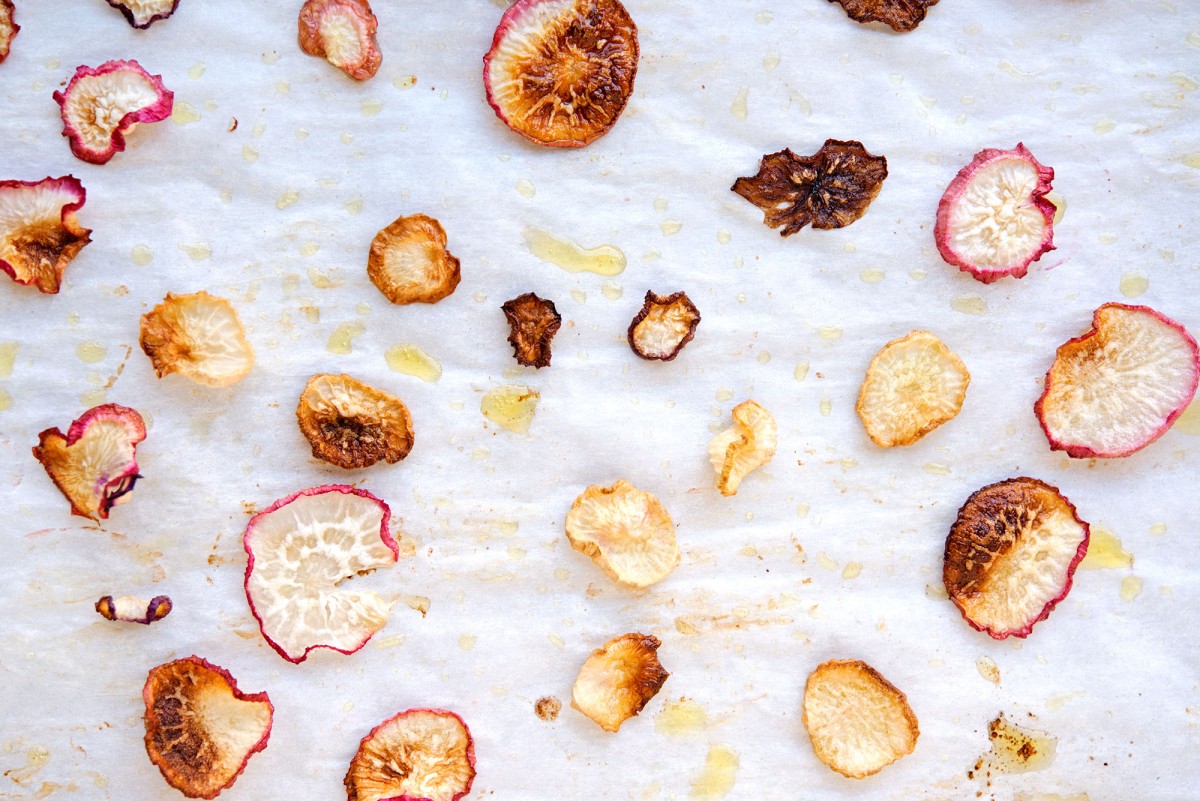 That's it! Make these today (looking at you Cameron) and really up your radish game.
What's your fave veg or fruit to make into crisp? We're thinking of making apples next…
[addtoany]
Yum