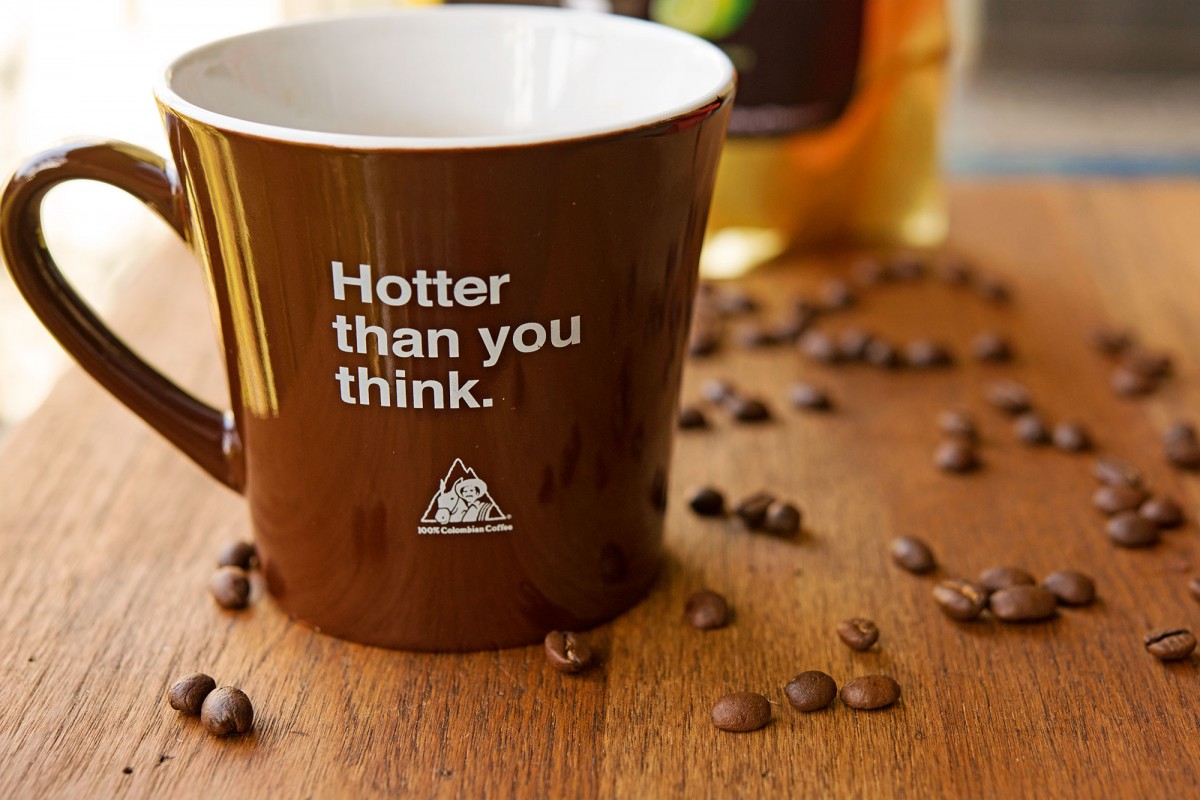 Speaking of Ana (see what I did there? For those of you who don't know, Ana is from Colombia!) I wanted to share with you my love of Colombian coffee. Recently I was contacted by the folks behind the Bean Bang Theory, a site dedicated to Colombian coffee and the growers that bring us the delicious stuff.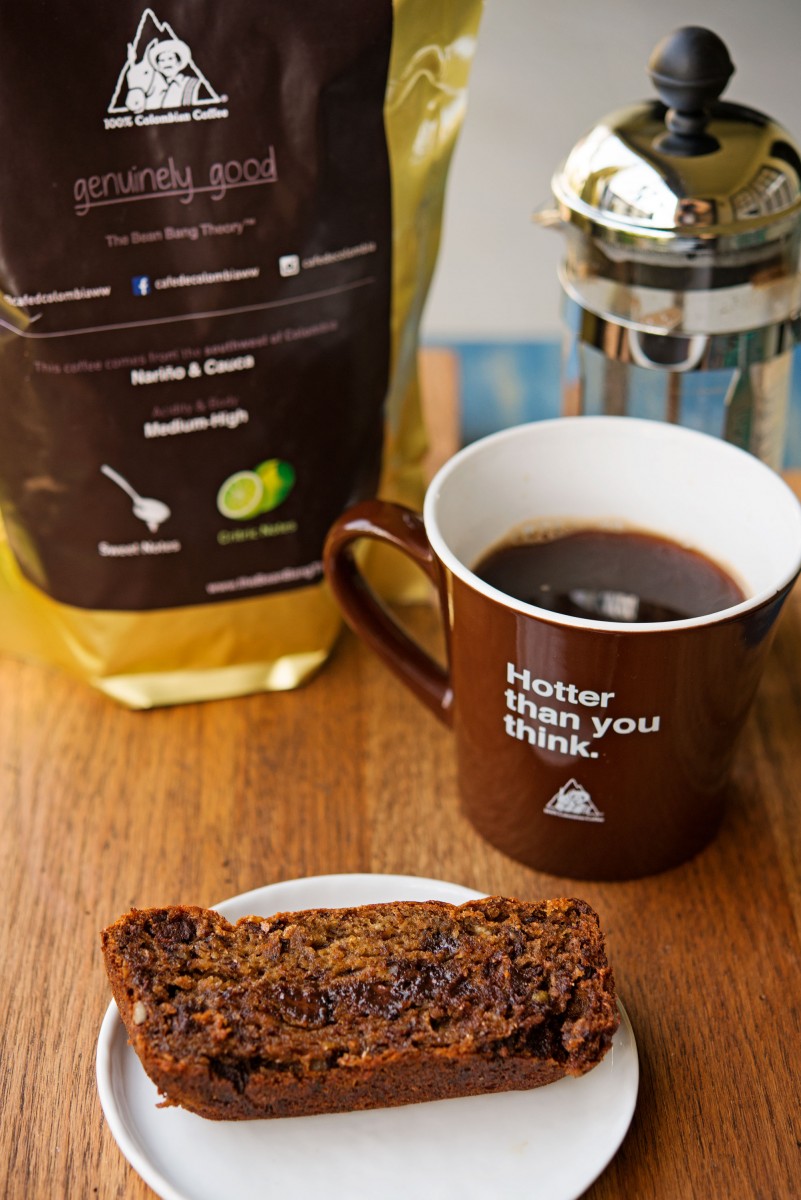 Ana introduced me to Colombian coffee a few years back after bringing some to me from her trip home, and I've been hooked ever since. So when Café de Colombia contacted me to give me coffee (and give you some, too!) I said "YES PLEASE."
This coffee didn't disappointed. It was rich, full bodied, and delicious. I made it in the fancy French Press that they sent me and I was one happy lady. I care a lot about where foods comes from and how it gets to me – and when I can't shop locally (as coffee doesn't grow here in California) I try to get to know products I support. That's why I love that the Bean Bang Theory exists – it tells you and me more about what we're consuming, how it gets to us, how it's grown, and why that matters. On the site you can meet the growers, you can learn about coffee farming, and you can find out how to get sustainably grown coffee beans.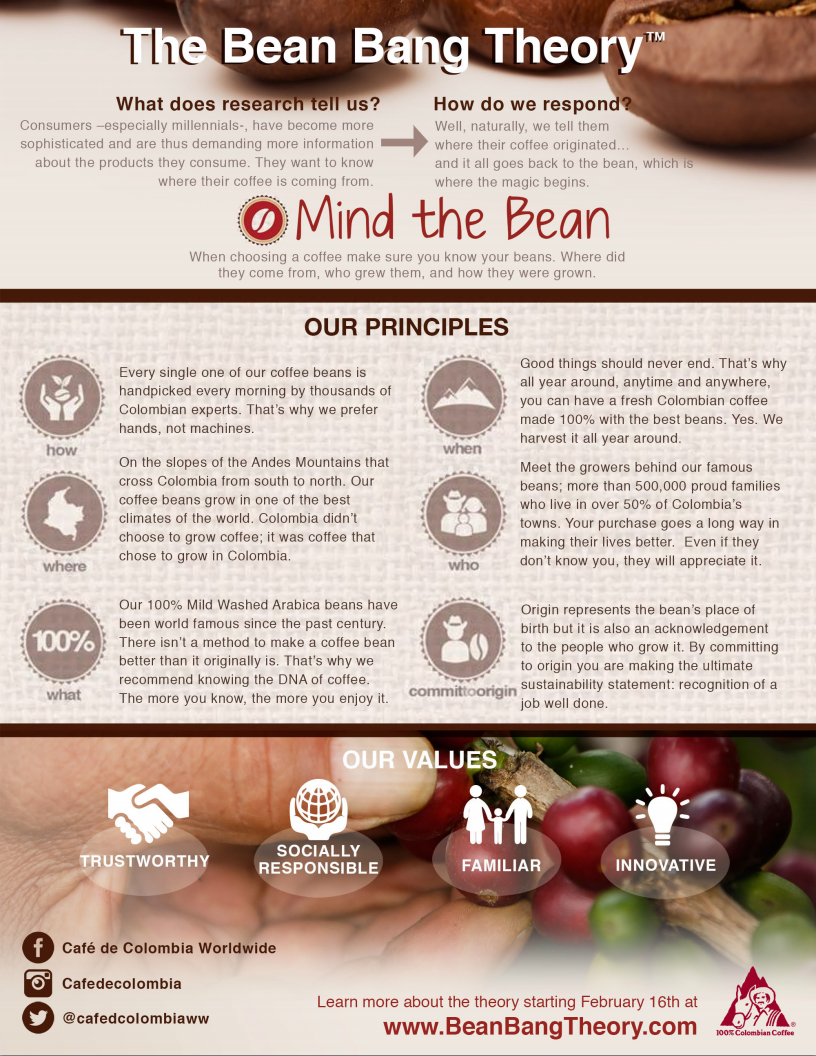 Giveaway Time
Here's the deal. You can have a coffee prize pack if you want, too. Here's what we want you to do.
1) Follow @CafedColombiaWW on Twitter, and @cafedecolombia on Instagram. (If you speak Spanish, like Ana, you can follow @cafedecolombia on Twitter, too.)
2) Post a tweet or a photo on Instagram sharing The Bean Bang Theory's website, but don't forget to tag me and @CafedColombiaWW (and also use the hashtags #MindtheBean and #ColombiaCoffee.) You can post a photo from TBBT website or use your own Colombian Coffee photo, perhaps from this morning's coffee?
3) Comment below so I know that you did this so I can find you and enter you into the giveaway!
This contest will go through tomorrow until 11:59 pm, so please get your comments in before that so you can have some coffee, a French press, a Colombian mug, and other goodies to get your Colombian Coffee party started!
(Just a note: Cafe de Colombia did send me coffee, but opinions are my own. Know more about your food chain! Read up on how this coffee gets to us today.)
Yum