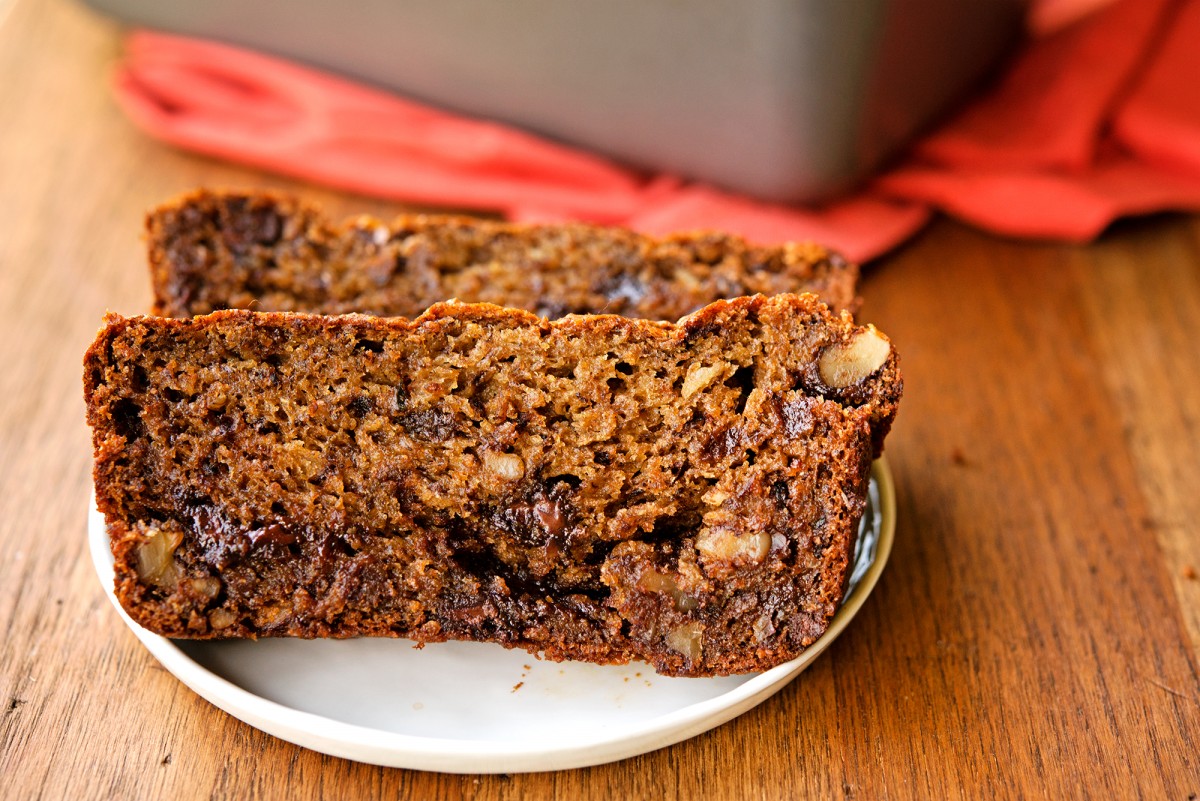 I love banana bread. I used to make it all the time back in the day (before GMS existed and I used my personal blog as a cooking blog, too.) Then I stopped eating bananas circa 2010 because they were never local and I felt badly about the miles they were traveling. I stopped eating bananas for about 5 years and it was a bummer because I love a banana, and because they make so many delicious things! (For the record, I don't eat other fruits or veggies that aren't local, either, but because I didn't grow up with those ones as much, somehow I don't miss them.)
In fact, there is a great story from the night of my friend Katie's wedding where I did eat a banana without realizing what I was doing, and then midst emotional sob about how much I loved her and was so happy for her I did realize what I was doing and yelled, "I DON'T EVEN EAT BANANAS." That was in 2013.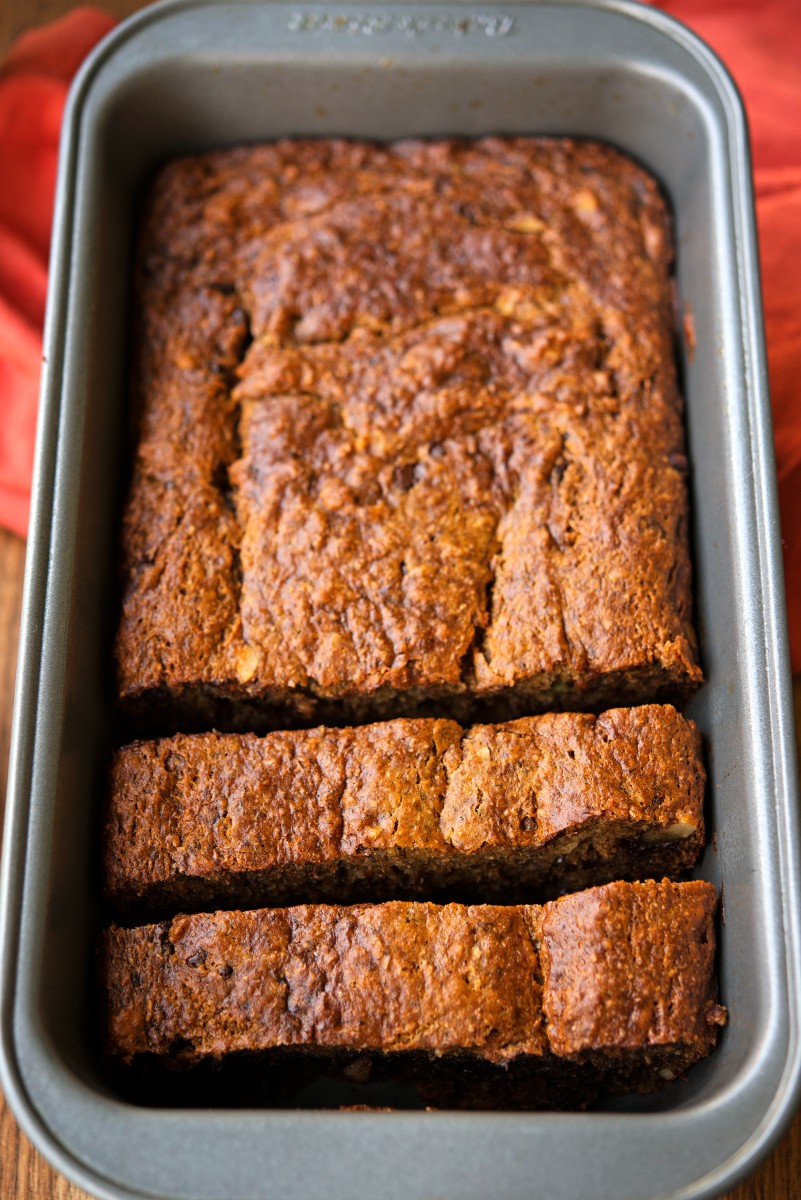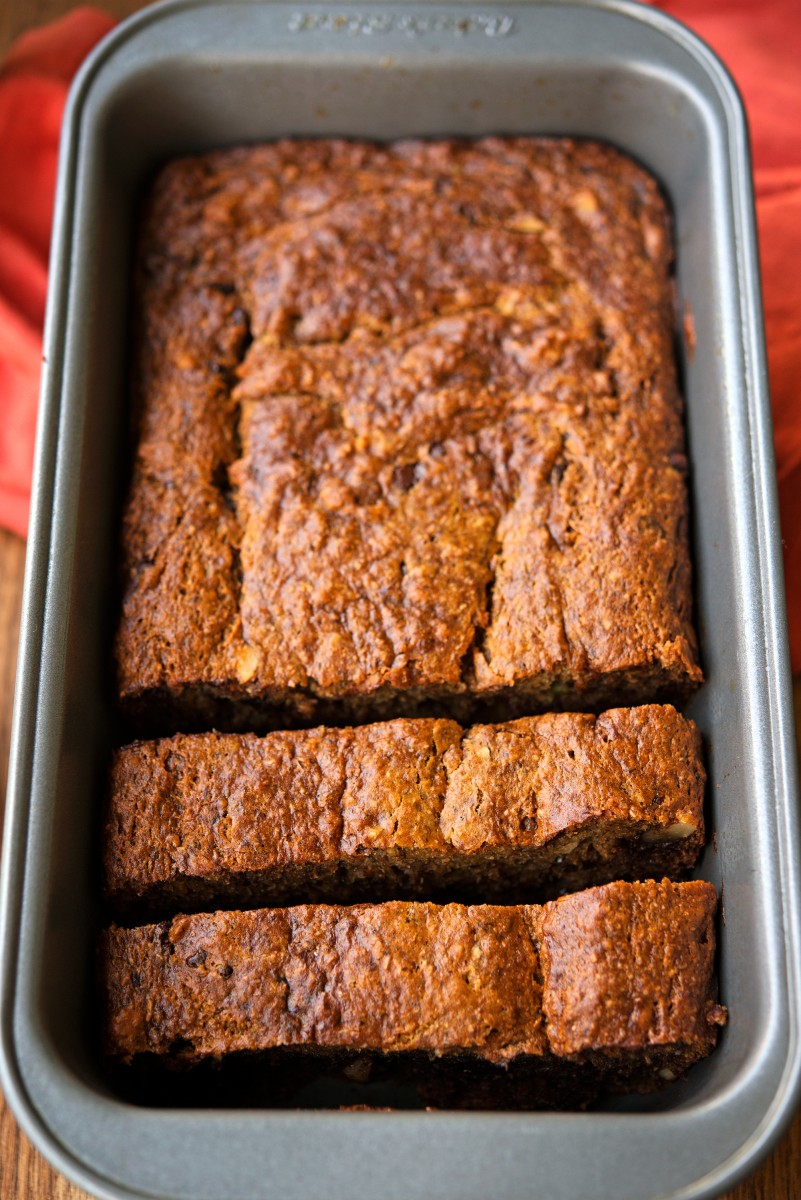 Well folks, a couple of months ago in the desperation of winter after having one too many mealy apples and sub-par pomegranates in the darkest months, I decided that I would start eating bananas again, at least until the spring came and the berries were in. It's been an interesting transition and I don't know where I'll be in a few months, but for now I am buying organic bananas and enjoying it.
So enter this banana bread. Ana had made some awhile back (basically I steal all Ana's good ideas) and I had a piece at book club and was hooked, so when I started eating bananas again I asked for the recipe. And then, I modified it because avocados as a sub for butter is genius, and because I love walnuts, and because chocolate is just a dream.
Ingredients:
3 or 4 ripe bananas, smashed
2 tbsp melted butter
3 tbsp mashed avocado
1/4 cup sugar
1/4 honey
1 egg, beaten
1 teaspoon vanilla
1 teaspoon baking soda
a pinch of salt
3/4 cup all purpose flour
3/4 cup whole wheat flour
1/2 cup walnuts
1/2 dark chocolate chips
Directions: Preheat oven to 350 degrees. Mix all ingredients, add flour last. Bake for 35-40 minutes, until golden brown.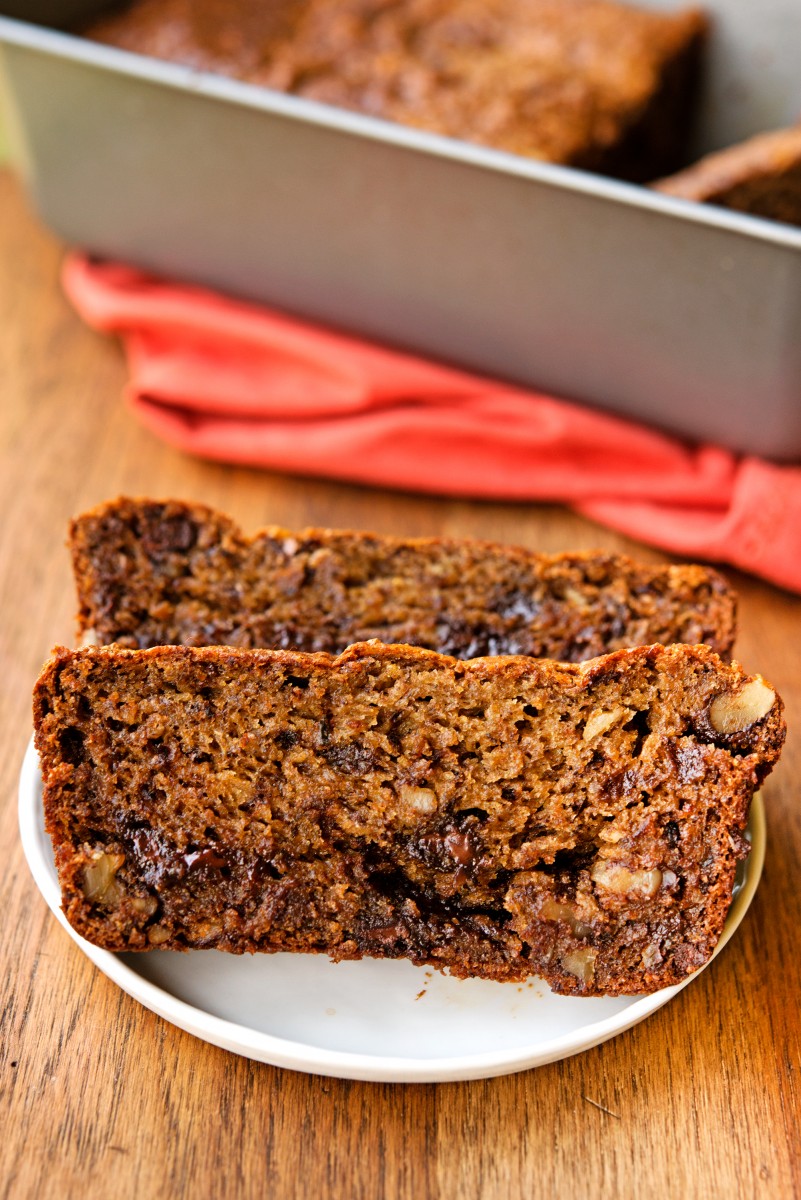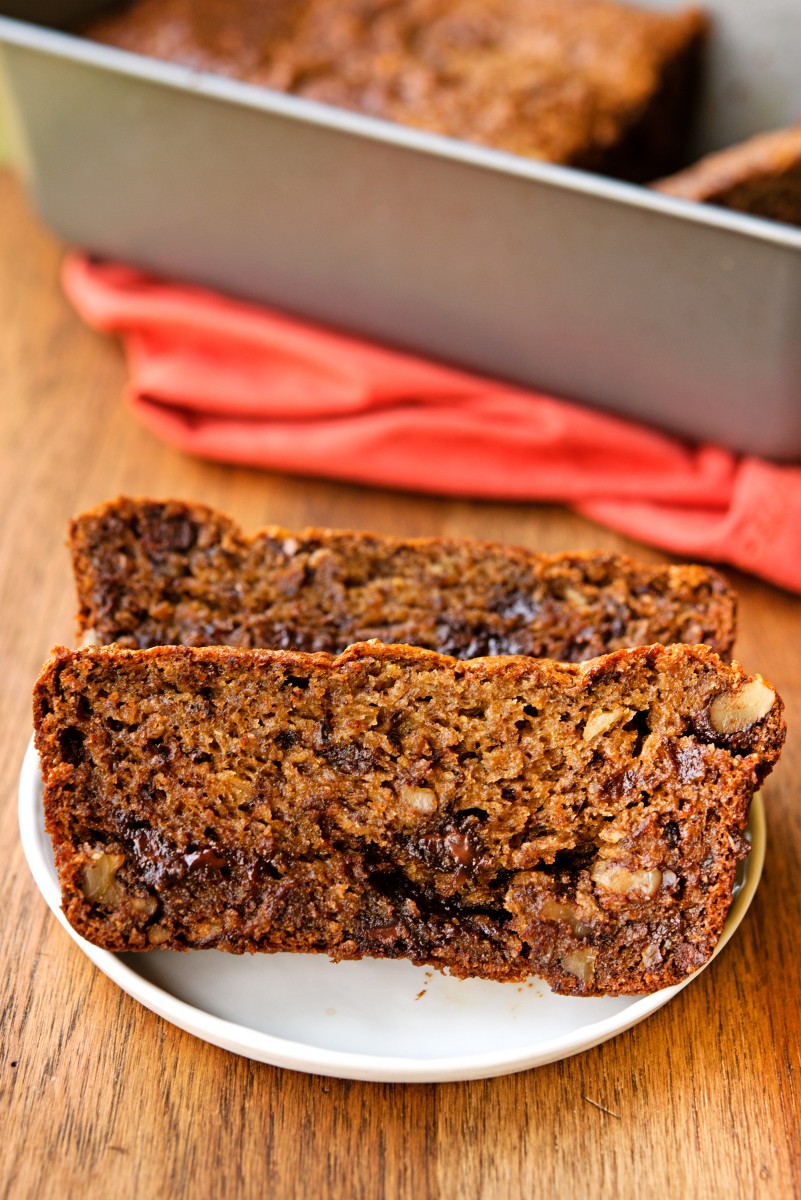 That's it. This is easy, it's delicious, and it's a perfect breakfast (toast the pieces before you eat them for a little added magic.) You can leave the chocolate out if you want to be healthier, or the nuts if you don't like nuts. Do what you feel in your heart. I hope you enjoy this recipe as much as I have been. Let me know what else you love to eat with bananas – I am looking to expand my options!
[addtoany]
Yum