This is a post from Eva, creating a Shawarma recipe for the heros of the Avengers after saving the world. We hope you check out the post on FBC today, and enjoy the recipe below!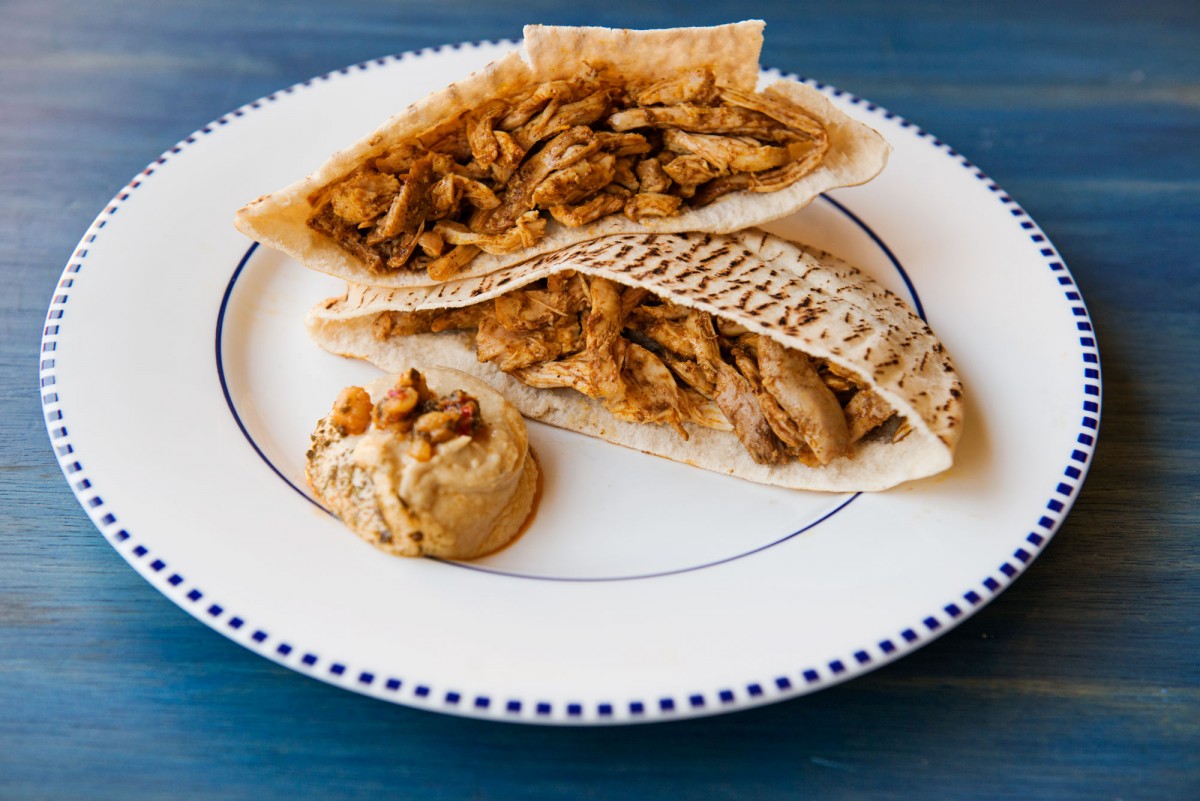 Shawarma is a traditional Middle Eastern method of preparing meat by slow roasting it on an upright spit for hours and hours on end, meaning all the spices are just marinating away all day long. Typically, the restaurant or shop-owner will then serve it right from the hearth, cutting off large chunks and slapping them in pita bread or on sandwich rolls.
The at-home version here tastes every bit as spicy and delicious just without the added benefit of open, outdoor fire. Because until I find an upright spit on my doorstep, gift wrapped from Stark Industries, I'll just have to make do with what I have – a crockpot and some gumption. And, really, what more do you need?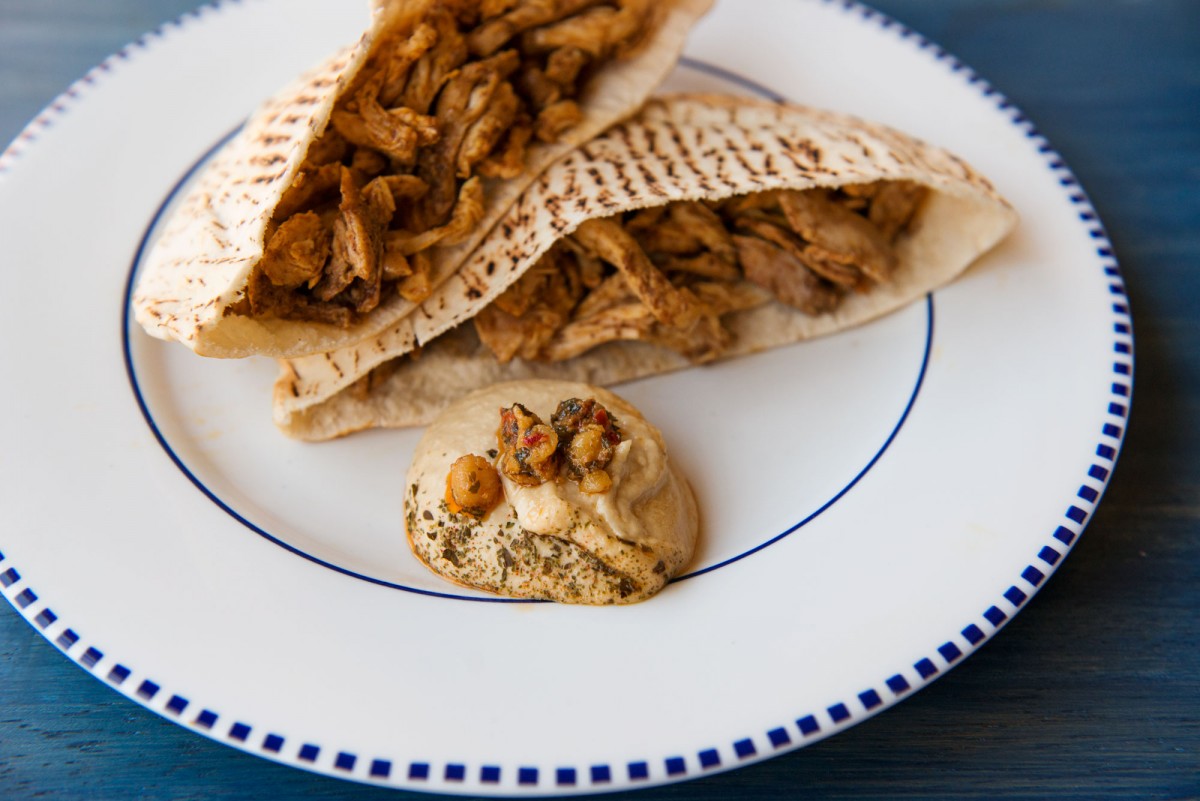 Ingredients
2 lbs. boneless chicken thigh
5 tbs extra virgin olive oil
2 tsp cumin
2 tsp paprika
1 tsp all spice
¾ tsp turmeric
¼ tsp garlic powder
¼ tsp cinnamon
pinch of cayenne
pinch of salt and black pepper
a rough ½ cup of water
Directions
1. Measure olive oil and pour into crockpot.
2. Turn crockpot on low setting.
3. Combine spices in a bowl and whisk into olive oil until well combines (no lumps).
4. On a clean workspace, remove excess fat from chicken.
5. Place chicken on the bottom of the crockpot and add enough water so that the chicken is almost covered.
6. Let cook on low heat for approximately 6 hours.
7. When chicken is thoroughly cooked (165 degrees throughout), remove from crockpot and let cool. About 5-10 minutes.
8. Shred chicken with your fingers or a fork. At this point it should just fall apart.
9. Place chicken in pita (or your receptacle of choice).
10. Enjoy at a table in complete silence with your super-powered friends.
[addtoany]
Yum