You guys, my pictures for this post are the worst.
Please, please, please don't let this stop you from making this recipe because it is the actual bomb.dot.com and you shouldn't miss out because I can't remember to collect my real camera from my neighbors and can only use my iPhone.
I have a toddler and thus, I can barely remember to put my shoes on in the morning. Don't hold it against me.
Or him.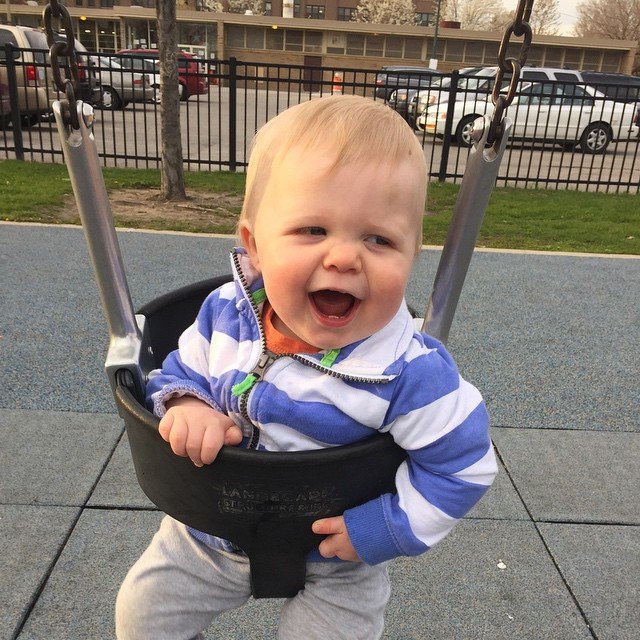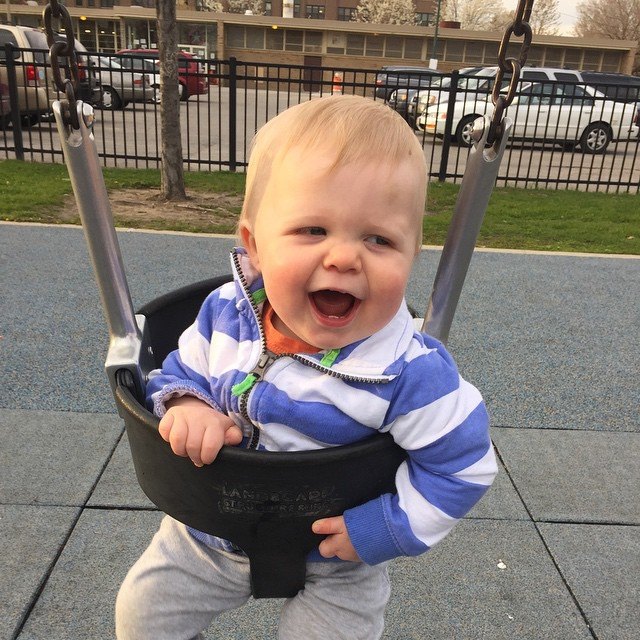 Anyway. This is a dish that's not actually too hard to make, so it can be done on a weeknight. It's also a dish that's super impressive, so you can make it for your friends at a dinner party and they will ooohhh and aaahhh over it, I promise you.
I've seen it done.
I found the original recipe on Bon Appetit, and then after making it, oh, 100 times, got it to a place where I felt really, really good about it.
A couple of notes to get you there faster:
1. Do not substitute chicken breasts, or anything skinless. Do not be afraid of chicken thighs with the bone. They are delicious, they will not give you a heart attack. Chicken breasts are so boring, anyway.
2. When it says drain the fat, drain the fat. Just trust me.
3. The chickpeas that this recipe produces are the best things that have ever been created. Almost even better than the delicious chicken.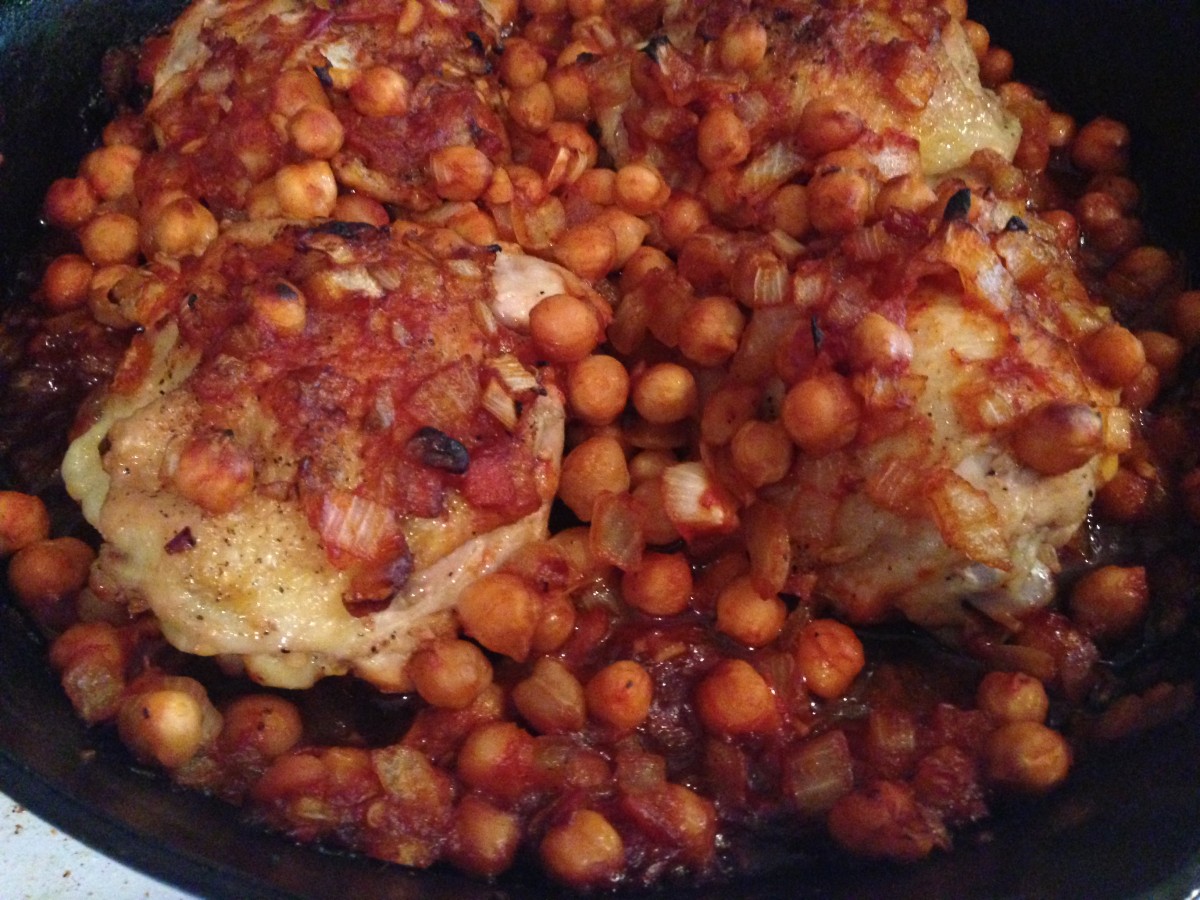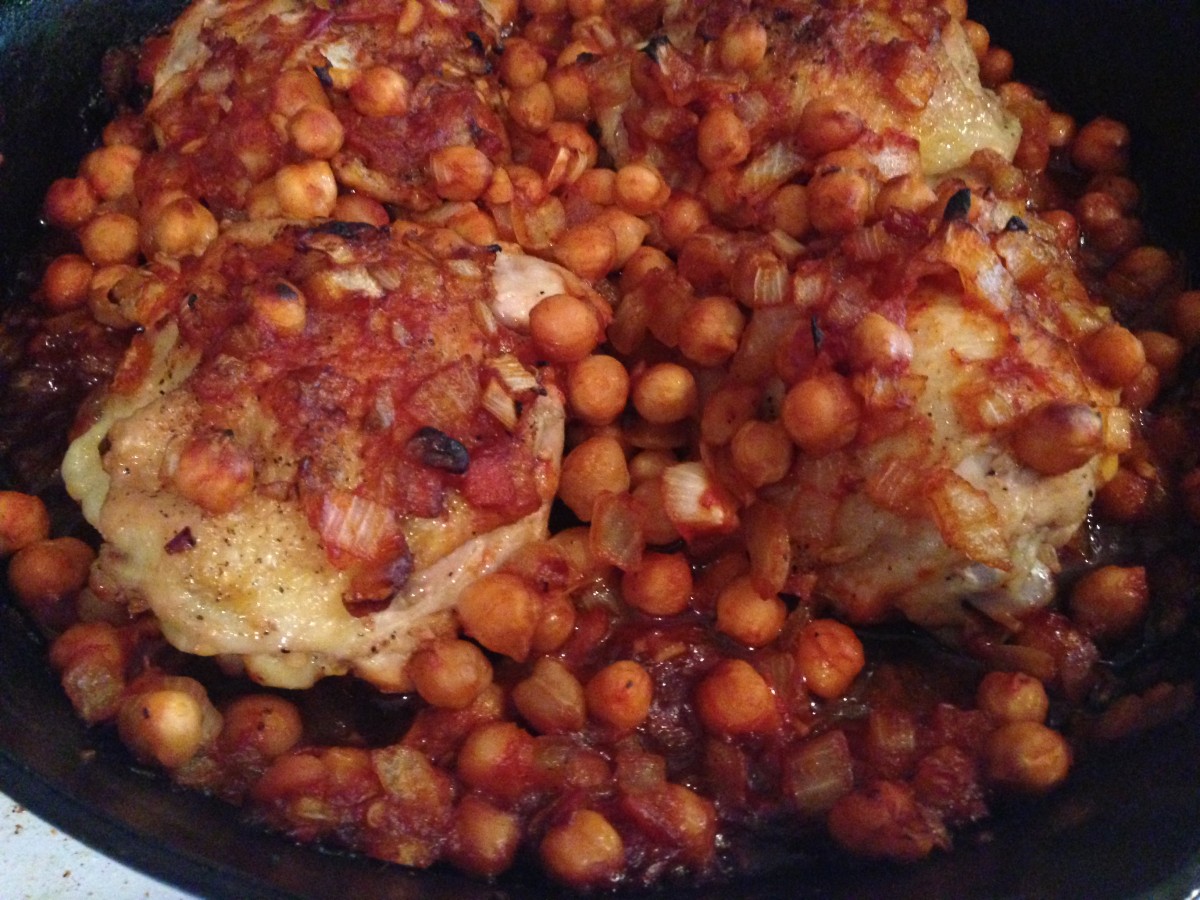 Chicken Harissa
Serves: 2 really hungry people, or 3-4 reasonable people. I'm in the former category and frankly you should be too.
Ingredients
4 Bone in, skin on chicken thighs
1 can chickpeas
1/2 tablespoon olive oil
s & p
1 small onion, chopped
2 cloves garlic, minced
2 tablespoons tomato paste
1/4 cup harissa paste (I found this in the ethnic aisle at the regular grocery store and prefer the spicy variety, but there are a million kinds so pick your poison- you can also find it on the internet, just like everything else)
1/4 cup low-sodium chicken broth
Preheat oven to 425°. Heat oil in a large cast iron skillet over medium-high heat. Season chicken with s&p. Cook until browned, about 5 minutes per side, toss it aside onto a plate.
Pour off all but 1 T drippings from pan (again, super important step). Add onion and garlic; saute until softened, about 5 minutes. Add tomato paste and cook, stirring, until it gets a little dark, about 1 minute. Add chickpeas, harissa, and broth; bring to a simmer.
Arrange the chicken, skin side up, into the chickpeas; transfer skillet to oven. Roast until chicken is cooked through, 20–25 minutes. Serve with a big, fat, salad and maybe a piece of crusty bread. Enjoy every.single.bite.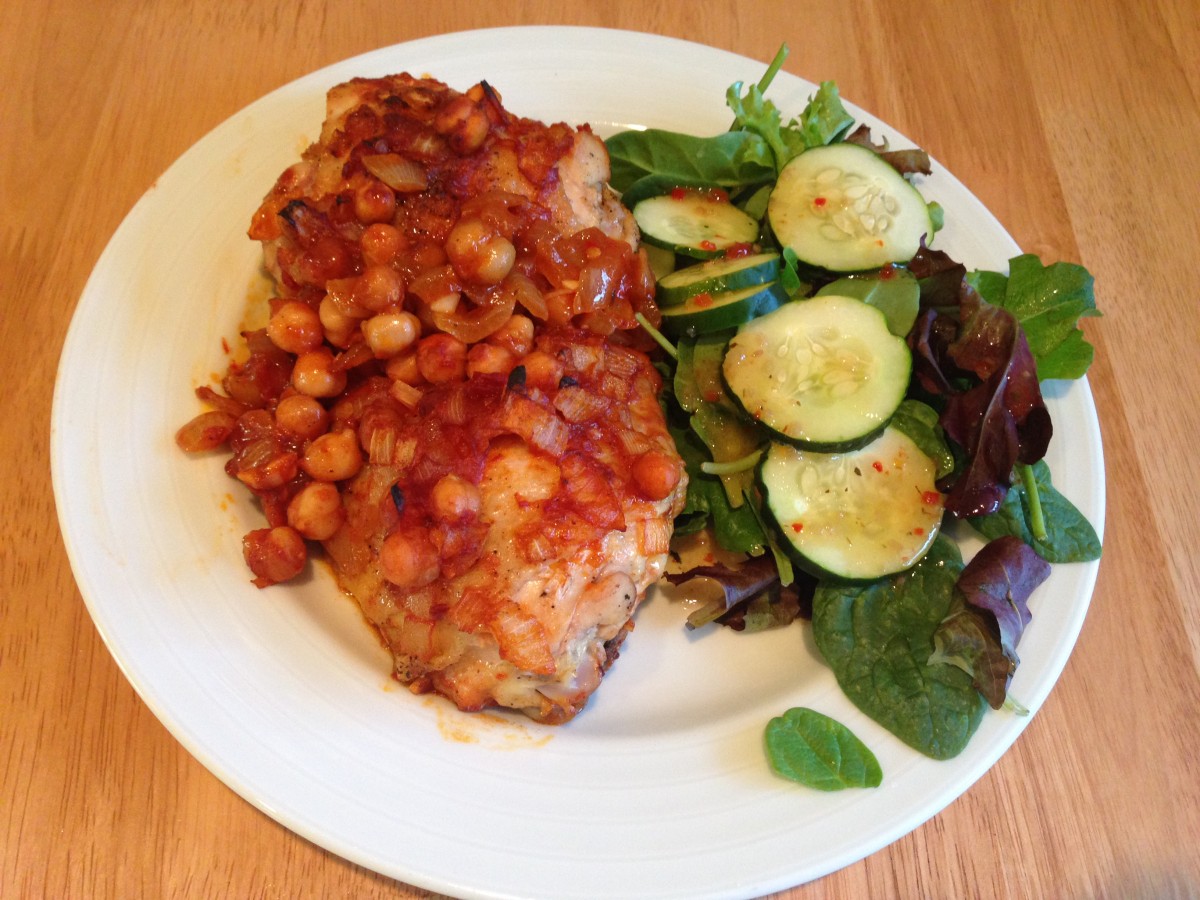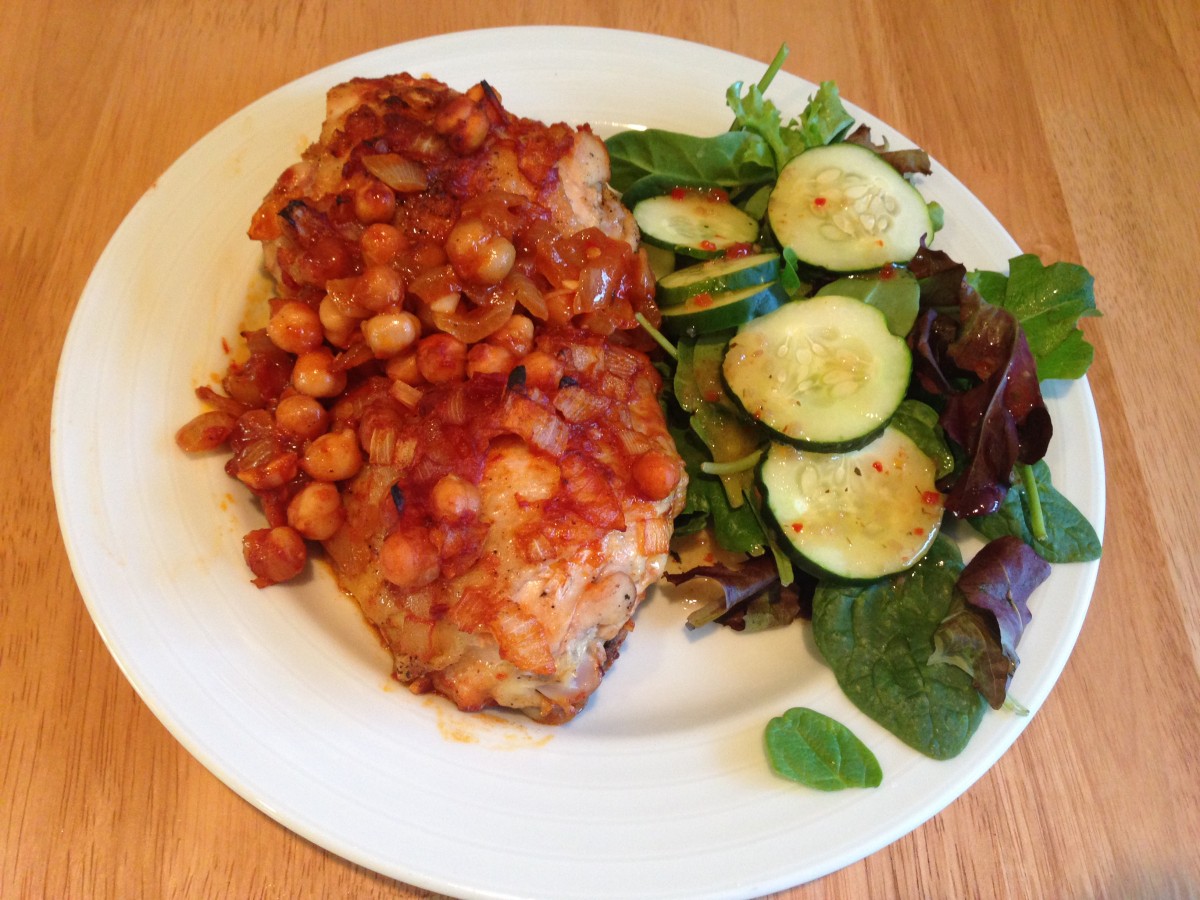 [addtoany]
Yum