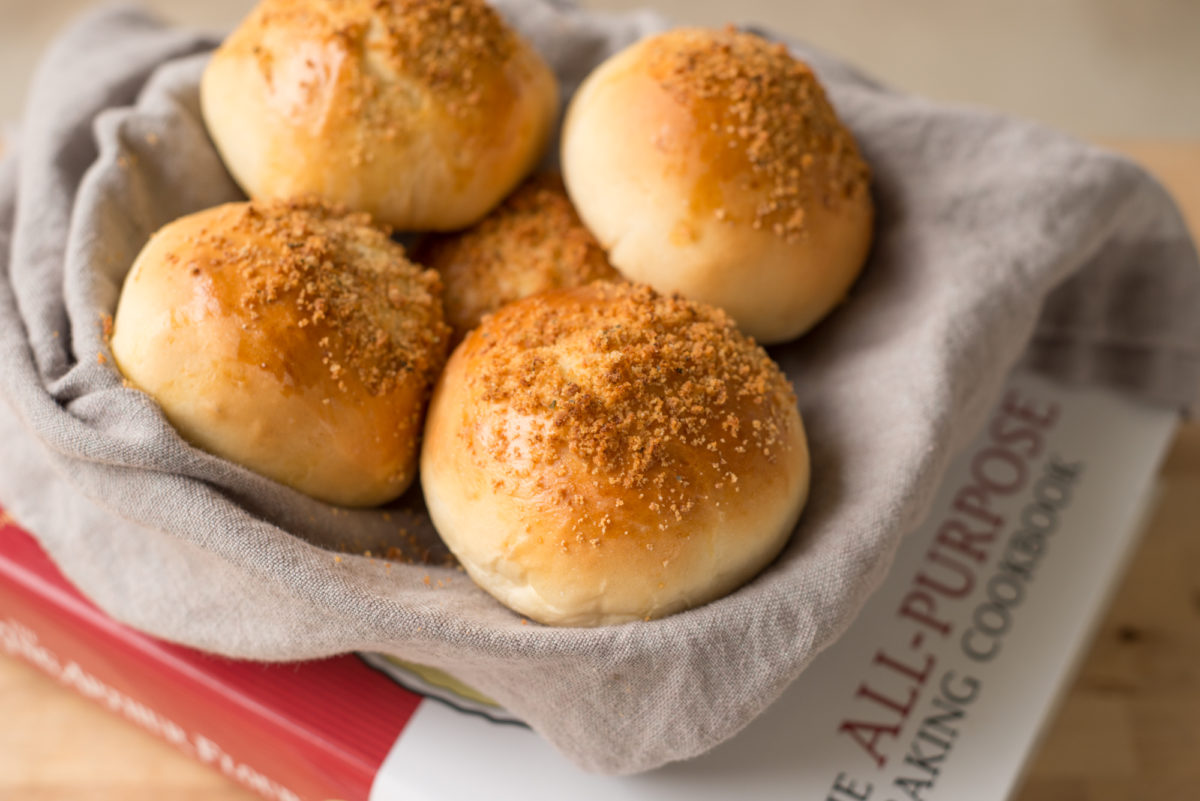 One of my New Year's Resolutions was to cook more recipes from the books I have. I have a lot of cookbooks, and I love pouring over them and drooling at their beautiful photography, but I never have enough time (so I think) to really cook from them.
So I've made it a goal of this year, and have already cooked from two books, one by Ina Garten and this recipe, from a King Arthur book. These rolls are from the King Arthur Flour All-Purpose Baking Cookbook, and they are so, so good. I recently bought yeast in a large jar, rather than just in those tiny packets, and I don't regret it.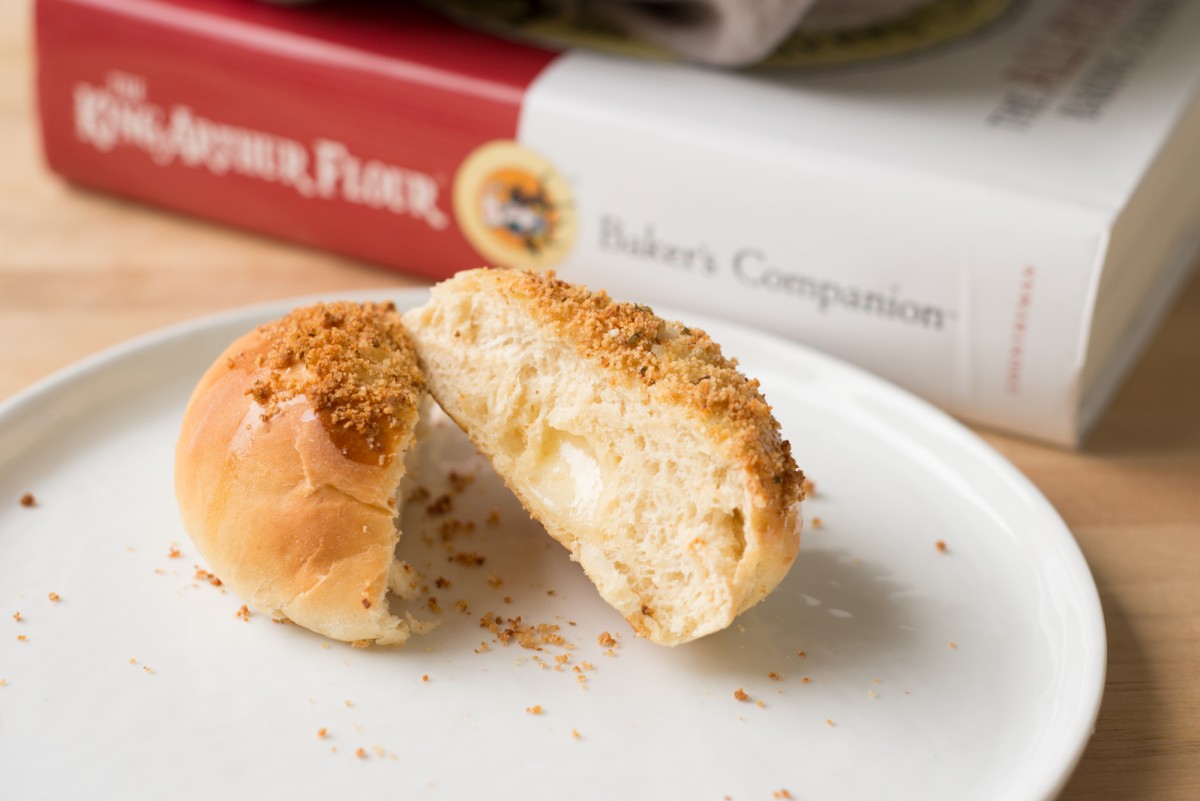 I feel like making rolls or bread on a whim is now possible, and there is just so magical about baking – you feel like you're creating something from nothing. One second you have a blob of dough, and the next you have a crusty bread ready to go with your dinner.
These rolls came together easily thanks to my mixer (which is a bonus, because I hate touching flour!) and the recipe made 16 rolls – so many that I had extras to use for a dinner party last night where they were a heat reheated (they reheat AWESOMELY.)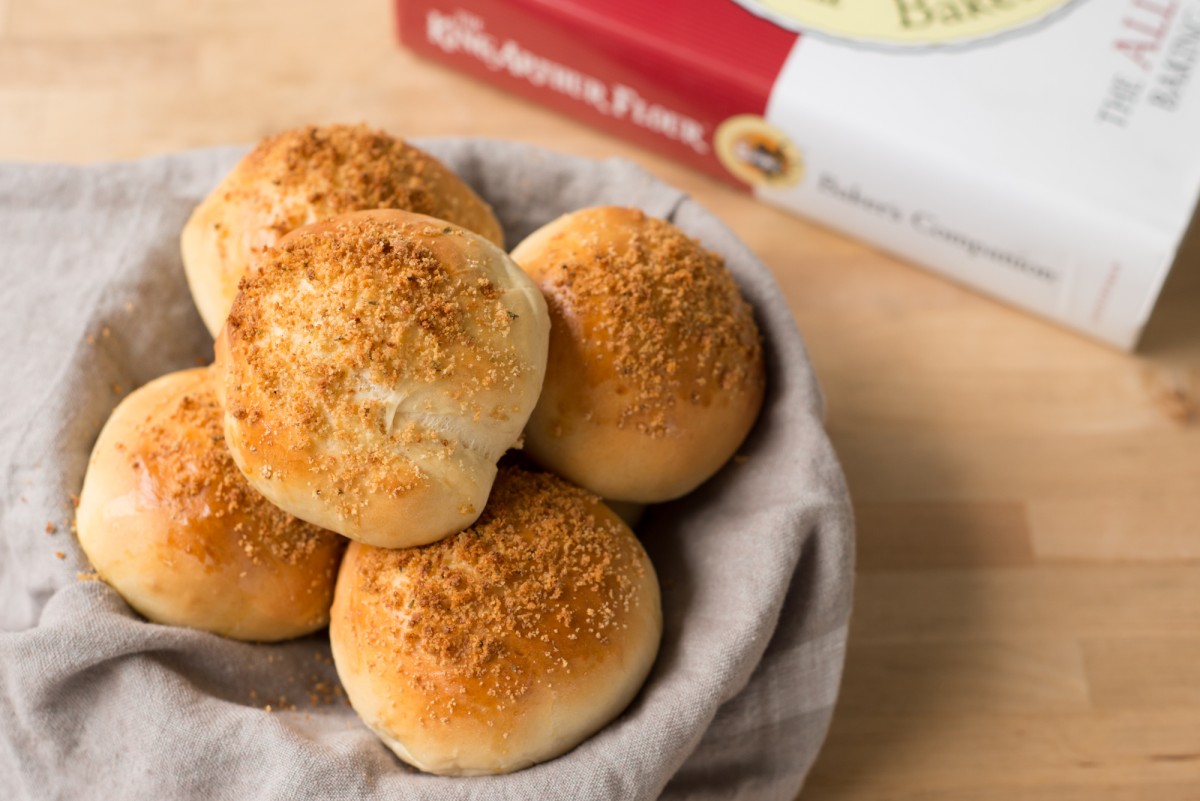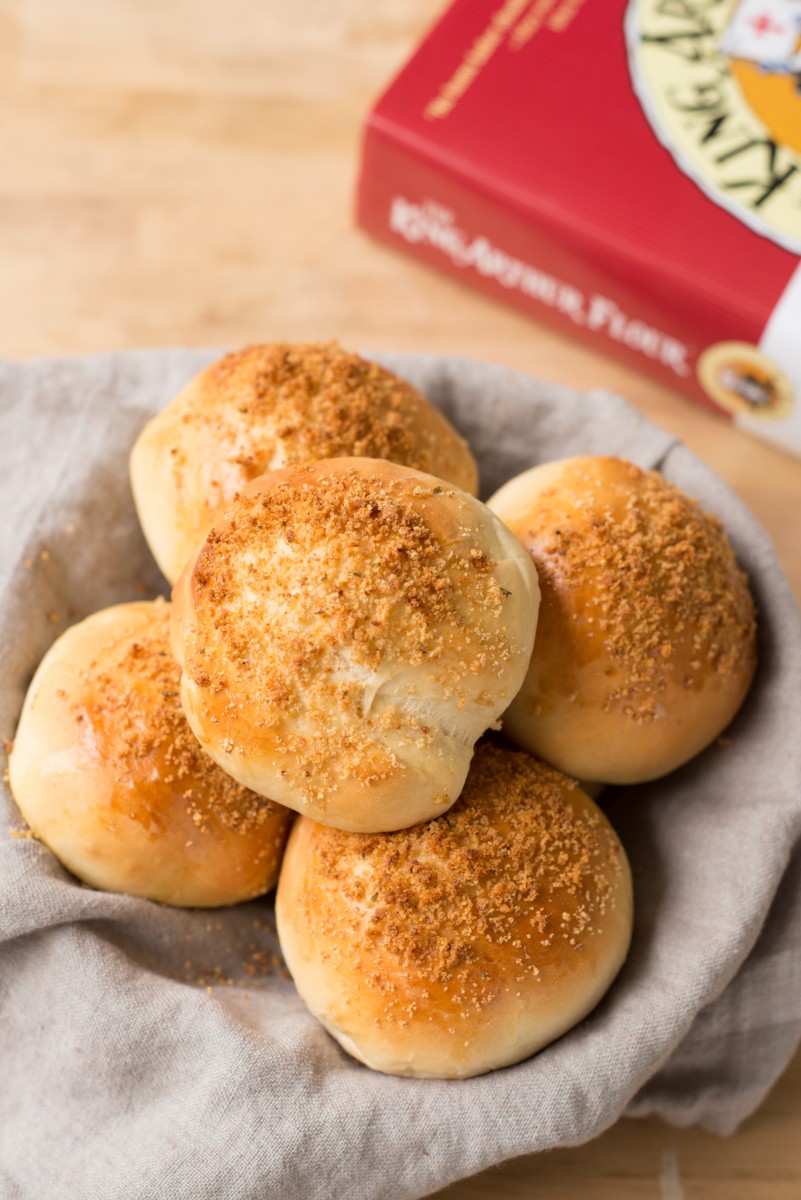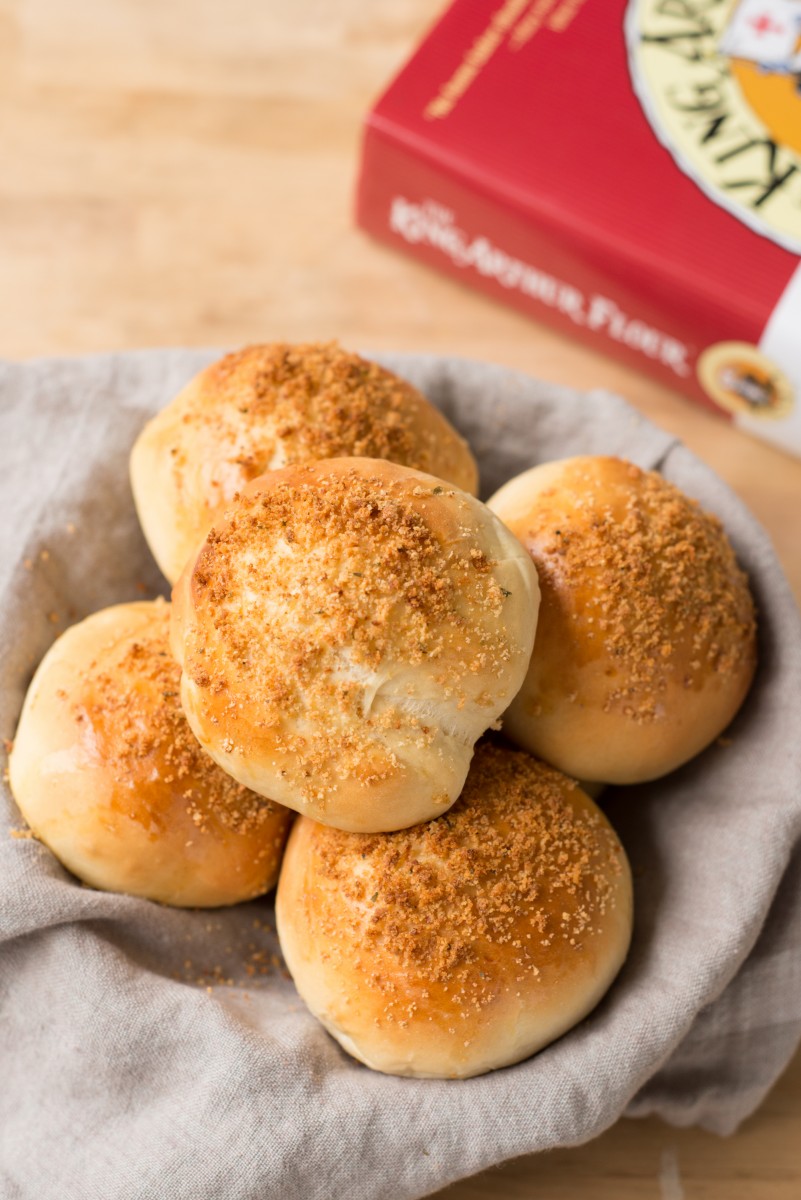 I tried to find the recipe on King Arthur's website, but it wasn't there, but I did find it on Mel's Kitchen Cafe. The crusty Parmesan breadcrumb topping is so worth it and adds a little crunch – my fave thing. I used cheddar cheese inside, but I suspect you could use any kind you had, and honestly I think you could even go without the cheese and these bad boys would still be a crowd pleaser!
[addtoany]
Yum