Stuffed mushrooms are one of those decadent appetizers that people love to eat, but are too intimidated to make. I think we've been programmed to assume any "stuffed" food item is inherently difficult and therefore fancy.
Guess what? This is totally false!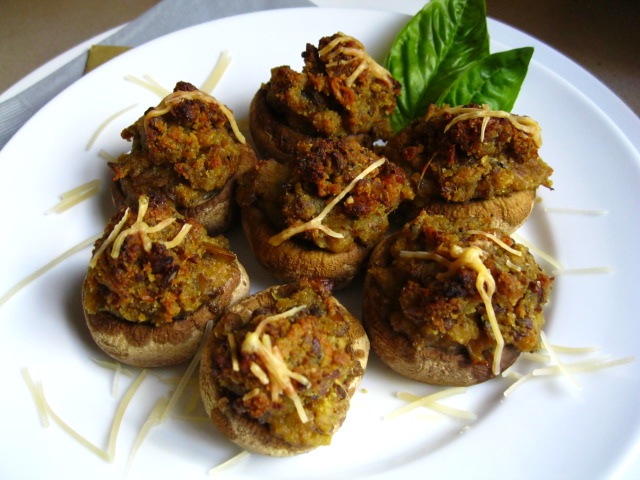 I was lucky enough to grow up in a household that had no such misconceptions about stuffed mushrooms, and while visiting my father last week, we decided to make this simple recipe which is actually a variation on one my sister came up with years ago. In my high school vegetarian phase, my father used to make this for me as a special treat. Now that I've returned to being a carnivore, I still love stuffed mushrooms and I want to share the recipe with all of you!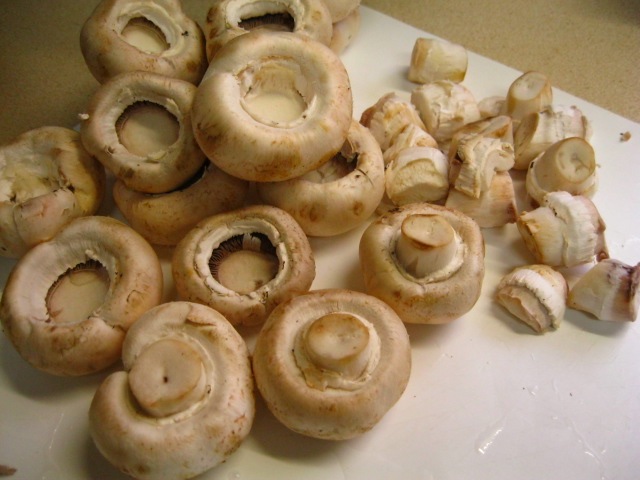 Start with 10 – 15 white mushrooms, on the larger side. Pop the stems out and save them to use in the stuffing mixture.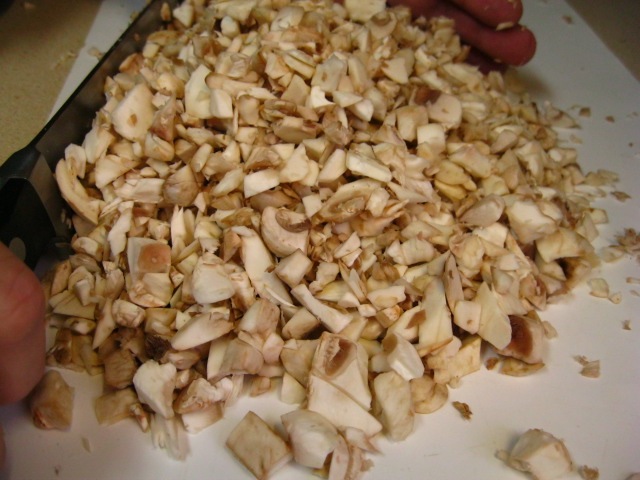 Take another 10 – 15 mushrooms and the leftover mushrooms stems and chop roughly. You can use any variety you like. Poppy favors shitakes, but I've never been a big fan, so we stuck to regular white mushrooms.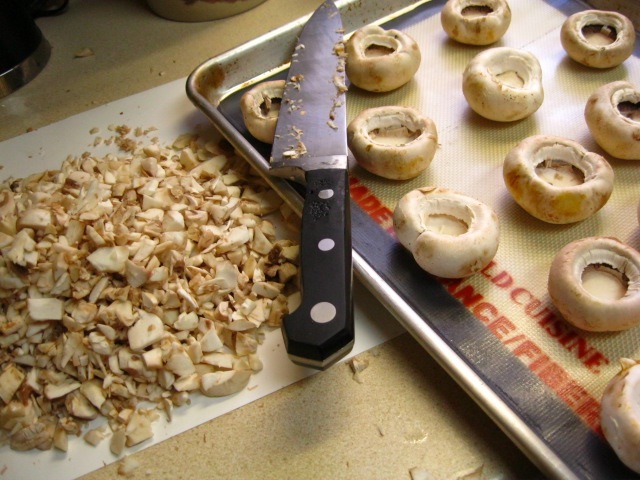 Ready for business.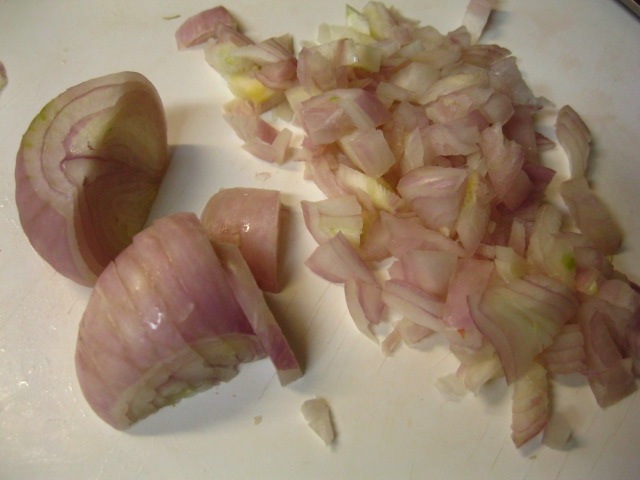 Meanwhile, go chop up a shallot. If you've ever eaten something delicious at my father's house, shallots were probably the secret ingredient. They're magical.
Now saute the shallot and chopped mushrooms and let them caramelize. We used about 3 tbsp olive oil mixed with 2 tbsp of butter, and pre-seasoned the oil/butter with a little kosher salt and a few grinds of black pepper.
Then add some bread crumbs, grated Parmesan, and sour cream (optional).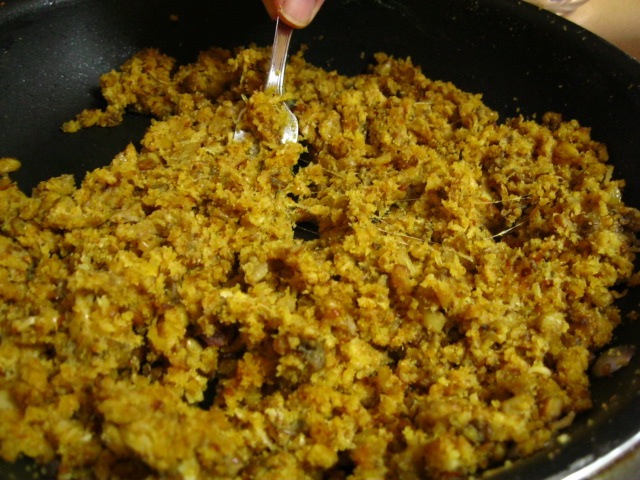 If your mixture seems a little dry, you can add more sour cream or some chicken broth. At this point you should adjust your salt and pepper to taste, and add some turmeric and thyme.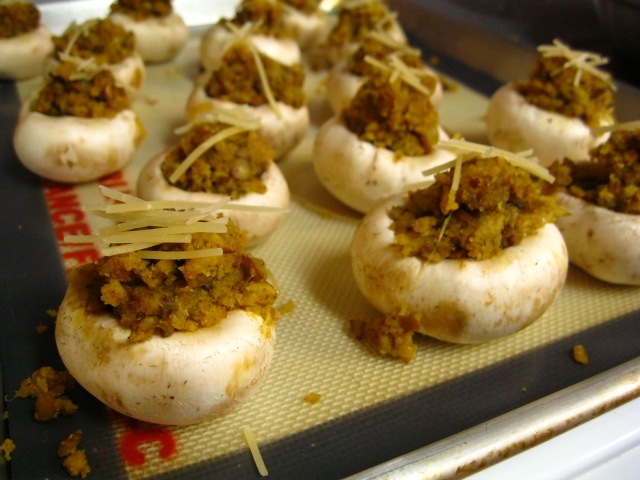 Stuff your mushroom caps, top with a little extra cheese, and into the oven they go!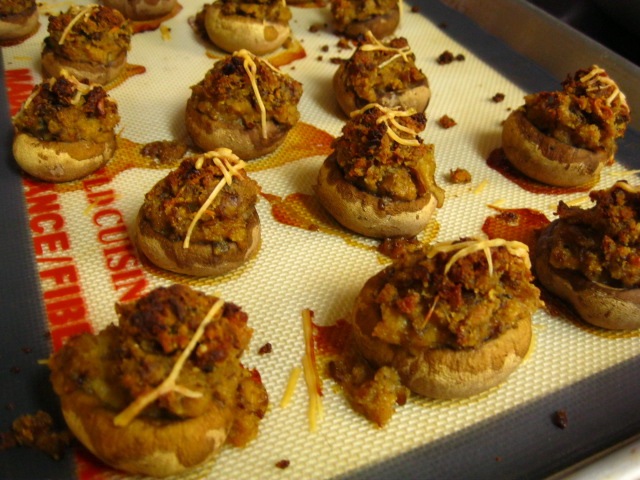 About 30 minutes on 350 degrees should do the trick.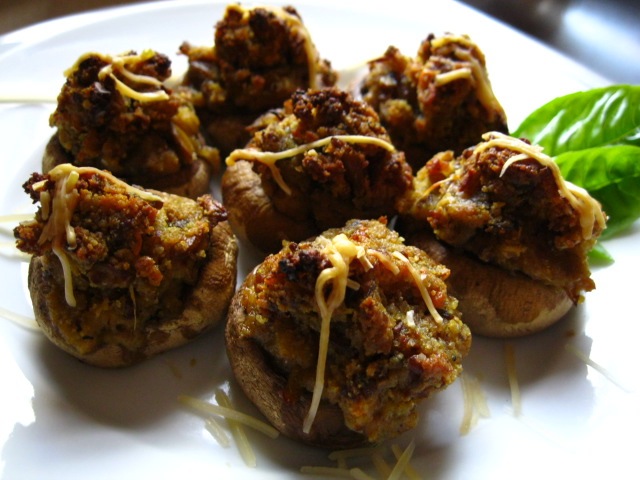 Rich and delicious! See full recipe here.
Yum