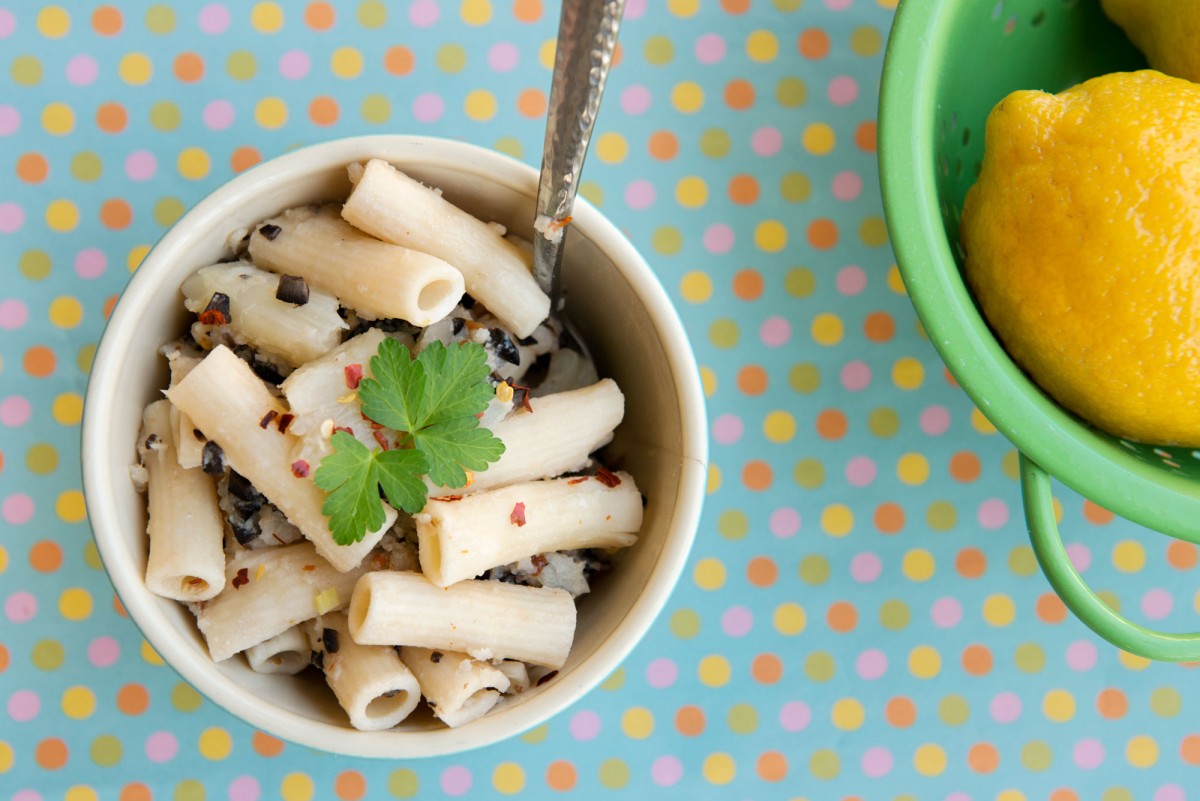 I recently checked out a couple of cookbooks from the library to get some fresh ideas and to liven up my cooking endeavors.  I'm still in the kick of making a batch of food and freezing some portions so that I can mix and match my meals throughout the week.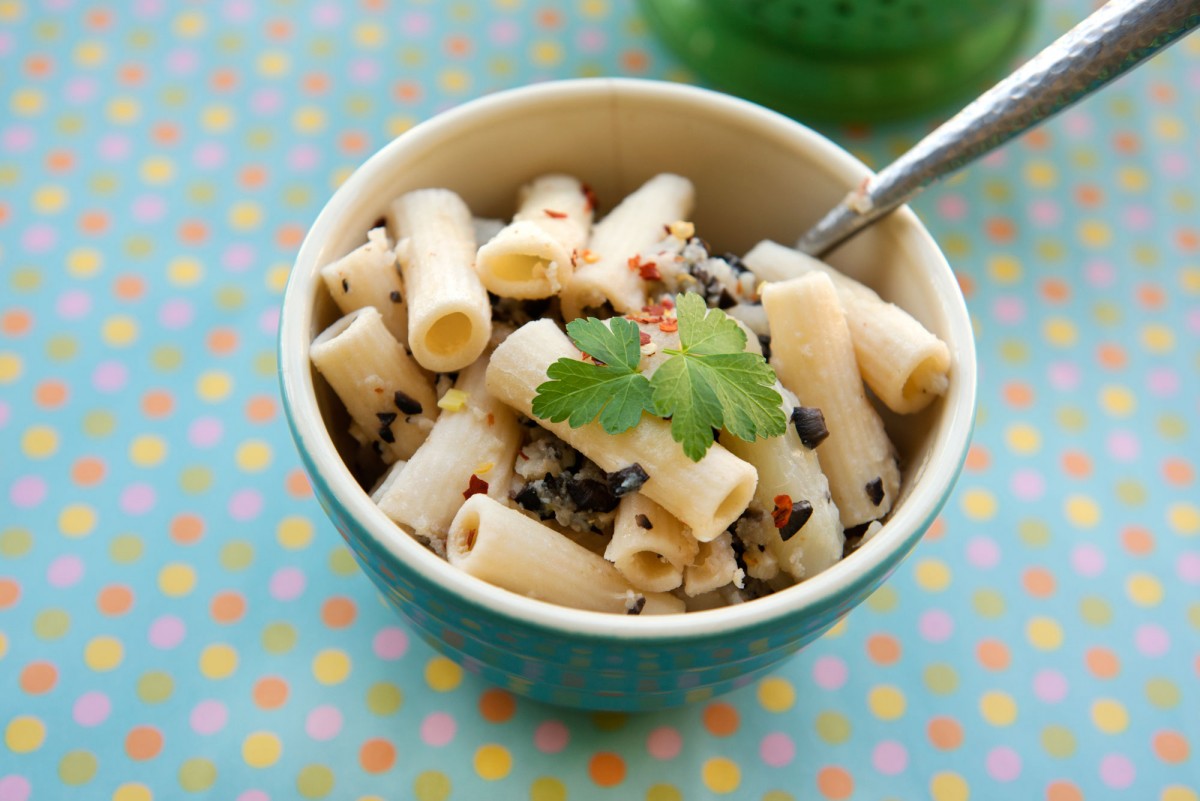 This cauliflower and olive pasta came together quickly and was a needed change from the usual pasta and red sauce in my wheelhouse.  I was also happy that the pasta froze relatively well and didn't suffer from being frozen and thawed.
I have rediscovered my affection for olives as of late and was glad to find a recipe that utilized them as more than a garnish.  Let's take a minute for the seemingly alarming ingredient, ferrous gluconate.  While it is seemingly alarming, sounding so much like gluten, there isn't any need for concern.  It is just a iron supplement food additive used to keep black olives, well, black.  So don't worry about ferrous gluconate – you can eat all the black olives your heart desires.  Another fun fact: glutinous rice, does not in fact contain gluten; its just particularly sticky!
In this dish, while I found personally that the texture takes some getting used to, the blend of olives, cauliflower bits, and chili pepper flakes create some interesting and surprising flavors.  At the start it seemed like a gamble of a recipe, but I ended up enjoying it a great deal.  I think that the cauliflower, olive, chili pepper flakes would even be delicious all on their own.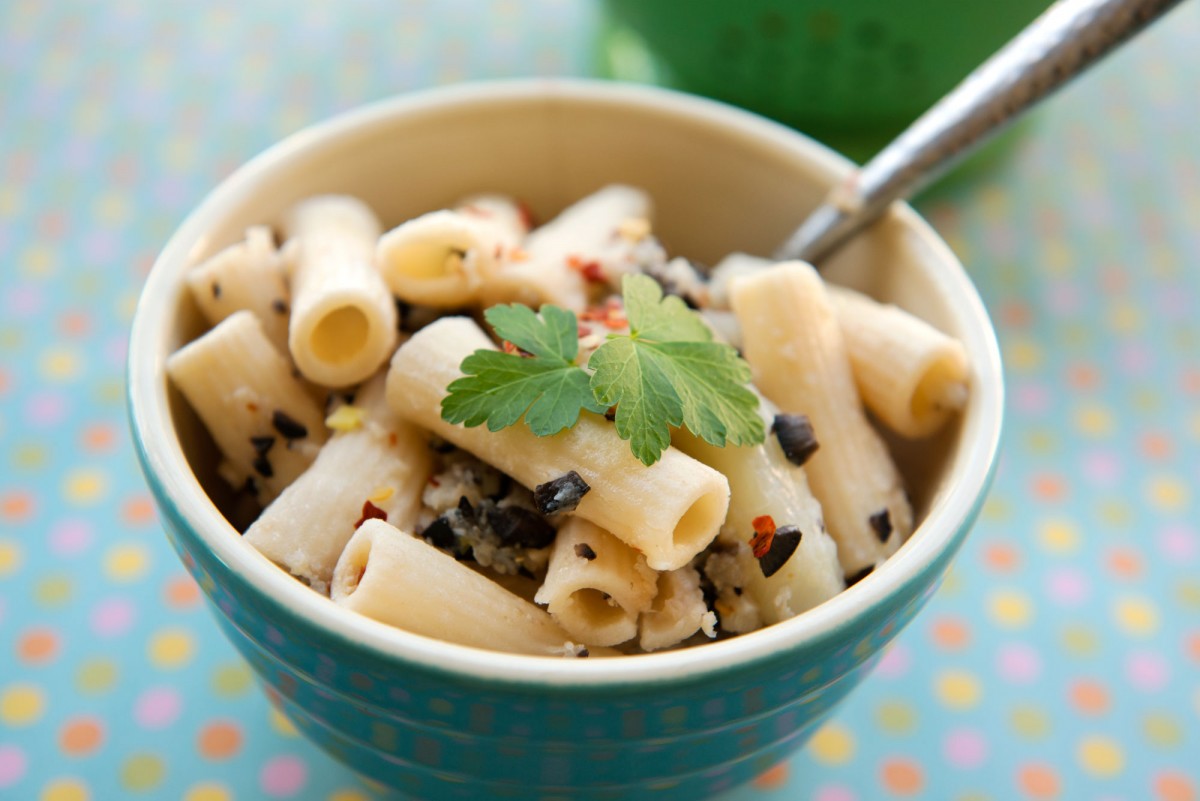 What's your favorite recipe that surprised you?
Yum