Cauliflower, believe it or not, is somewhat in vogue right now. Not only is it a cruciferous vegetable, which means it packs a wealth of health benefits, but it's also incredibly versatile. It can be grilled, roasted, sauteed, or pureed and cooked into just about anything. Of course, we prefer to keep our veggies looking like themselves and we've always been fond of roasting.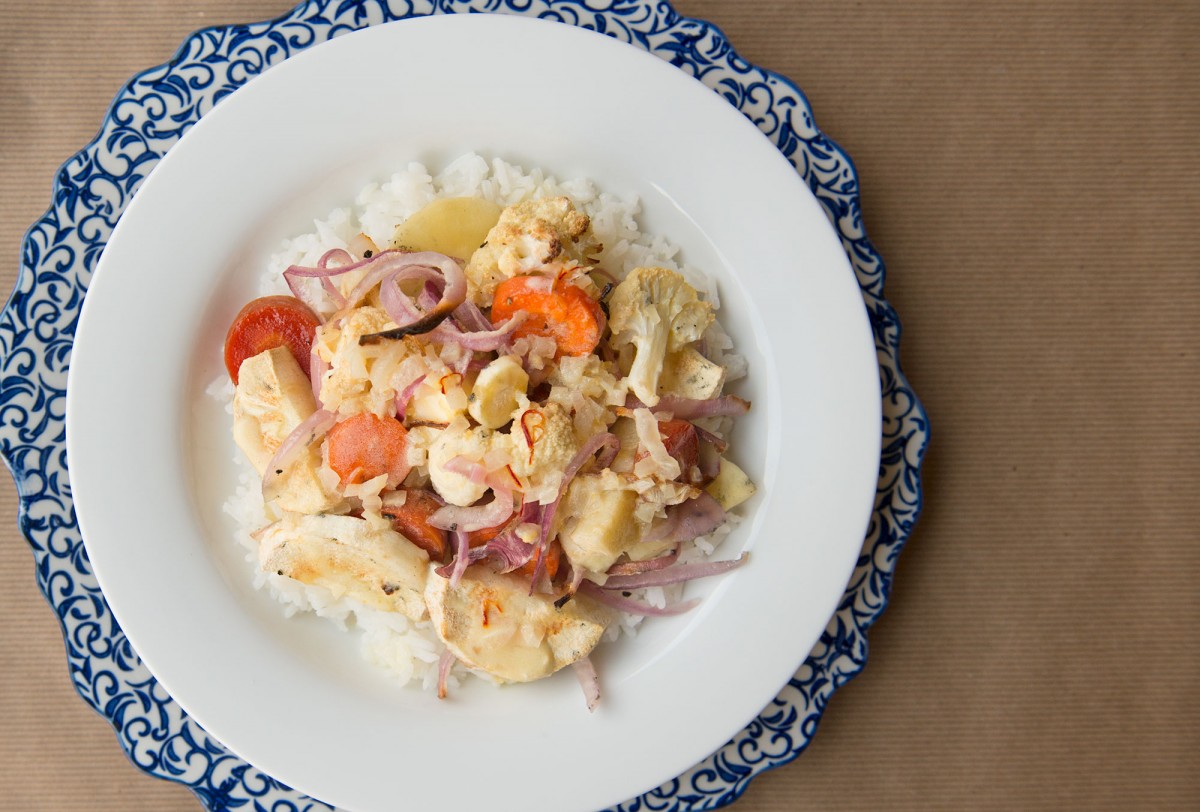 There was a decadent roasted vegetable dish on the menu at the French restaurant where I worked in college. It consisted of roasted winter vegetables, served over basmati rice, and topped with cream. Real cream. It was so simple and so rich. That served as our inspiration for this cauliflower dish, but it was necessary to come up with a slightly healthier version.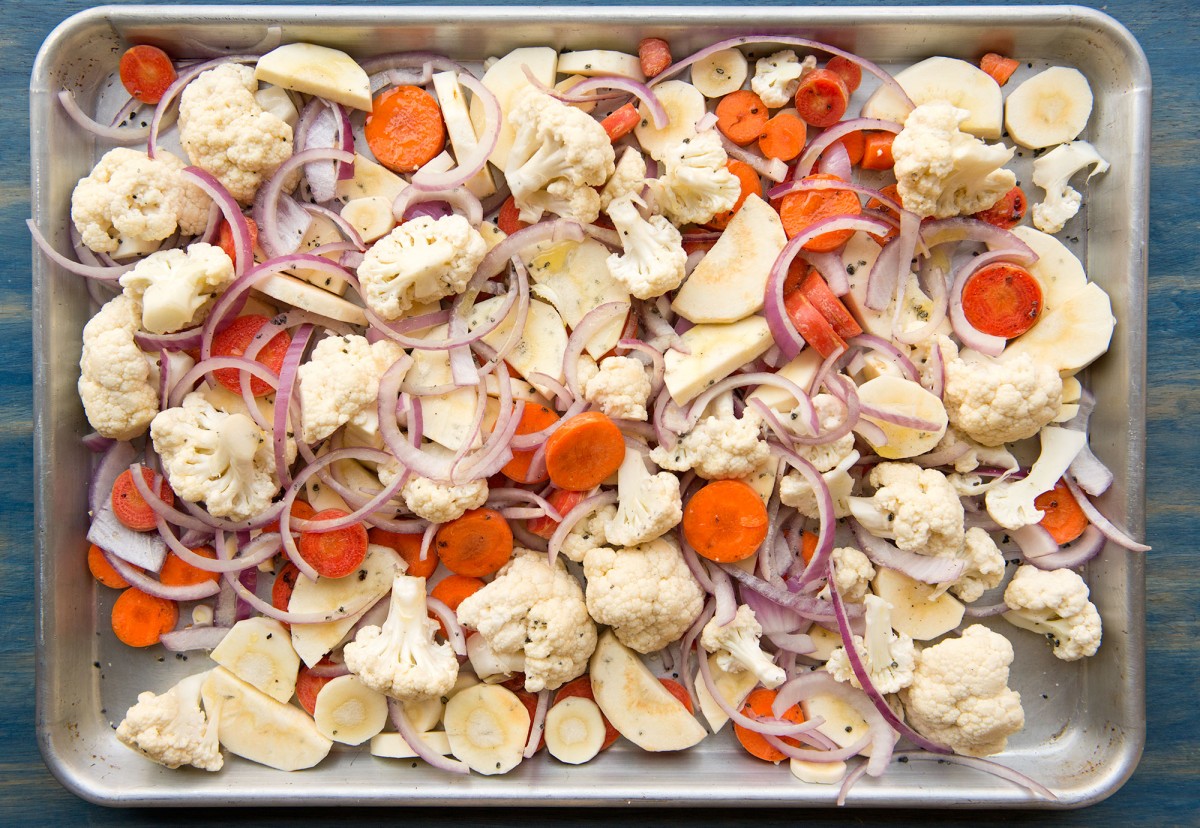 We combined cauliflower with red onion, carrots, and parsnips and roasted them until slightly browned and crispy, then whipped up a kefir-based "cream sauce" with saffron, citrus, and shallots.  My mouth is still watering over the results.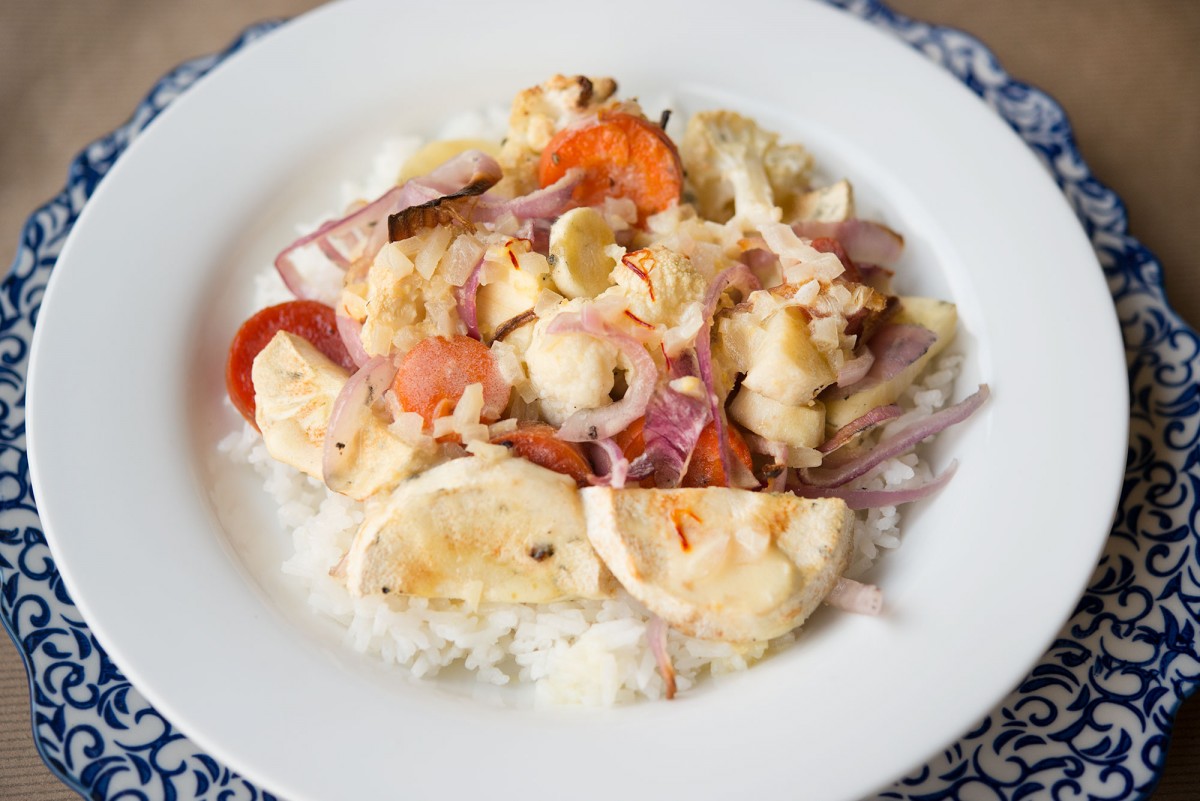 Ingredients:
1 head of cauliflower, chopped
2 parsnips, sliced
4-5 carrots, sliced
1 red onion, sliced
olive oil
salt and pepper
Directions:
1. Preheat oven to 400 degrees.
2. Arrange chopped vegetables in a single layer in roasting pan and drizzle with olive oil. Salt and pepper to taste.
3. Roast for 30-40 minutes, until onions and cauliflower begin to get brown and crispy.
4. Serve over rice with lemon kefir sauce.
For the sauce:
1-1/2 cups kefir
2 tbsp butter
1/2 cup minced shallots
1/2 cup dry white wine
1 lemon, zested and 1/2 of its juice
1 pinch saffron threads
salt and pepper, to taste
Directions:
1. In a small saucepan, saute shallots in butter over medium heat.
2. When shallots are soft and translucent, add white wine and lemon juice to pan.
3. Slowly add kefir to mixture followed by lemon zest, saffron, salt and pepper.
4. Bring to a gentle boil and simmer 2-3 minutes.
5. Serve warm over roasted vegetables.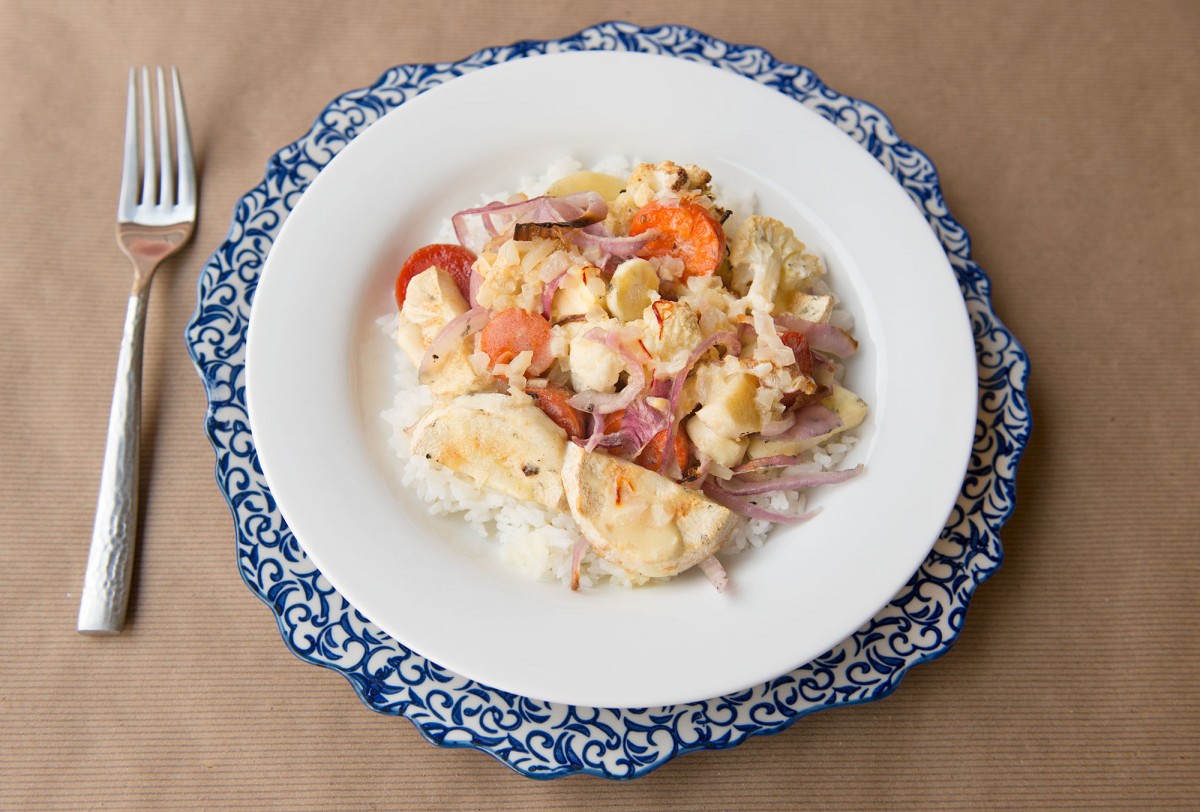 We can't wait to try this kefir sauce with other dishes and to experiment with more fun ways to eat cauliflower this winter! Do you think you'll give this one a try?
[addtoany]
Yum