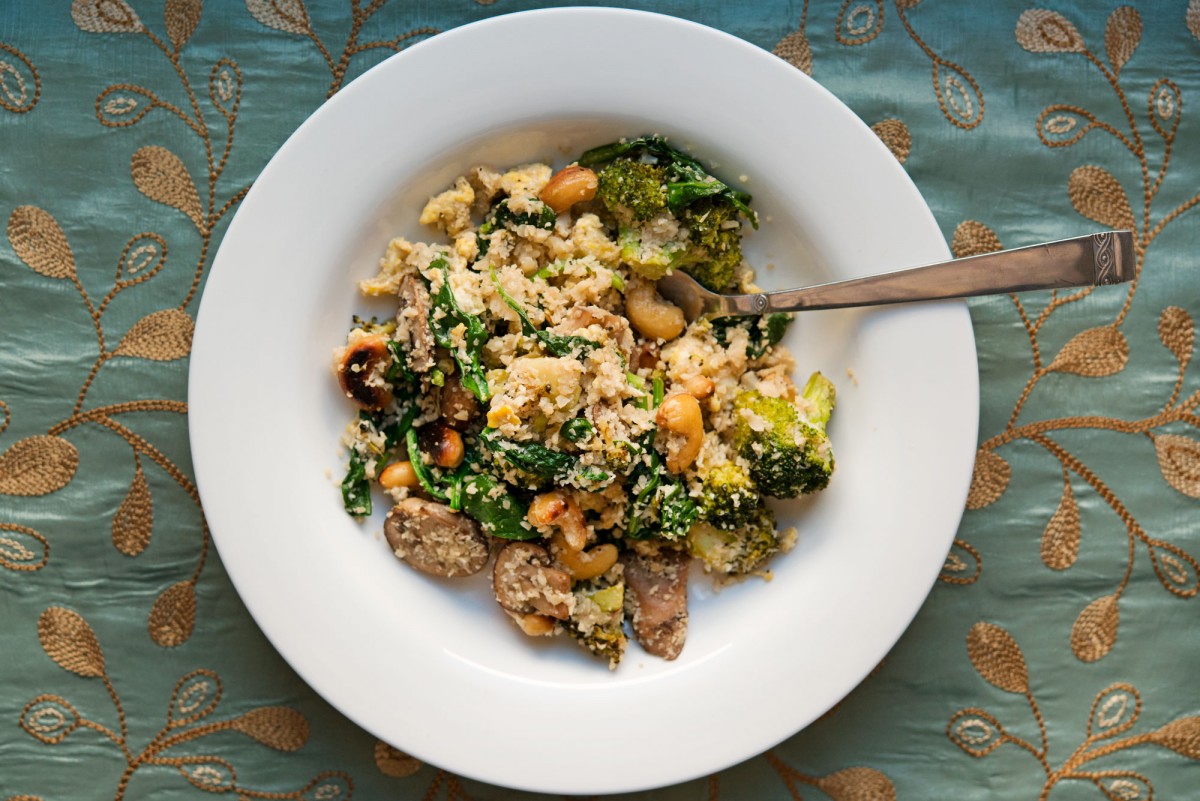 This simple, veggie-heavy and paleo-friendly dish is a great staple that can be made to feed a large group of friends or that can be used as leftovers for the week.
Ingredients:
1 head cauliflower
2 eggs
Broccoli
Spinach
Mushrooms, halved
2 cups cashews
2 tablespoons coconut oil
salt/pepper
Optional:
Coconut Aminos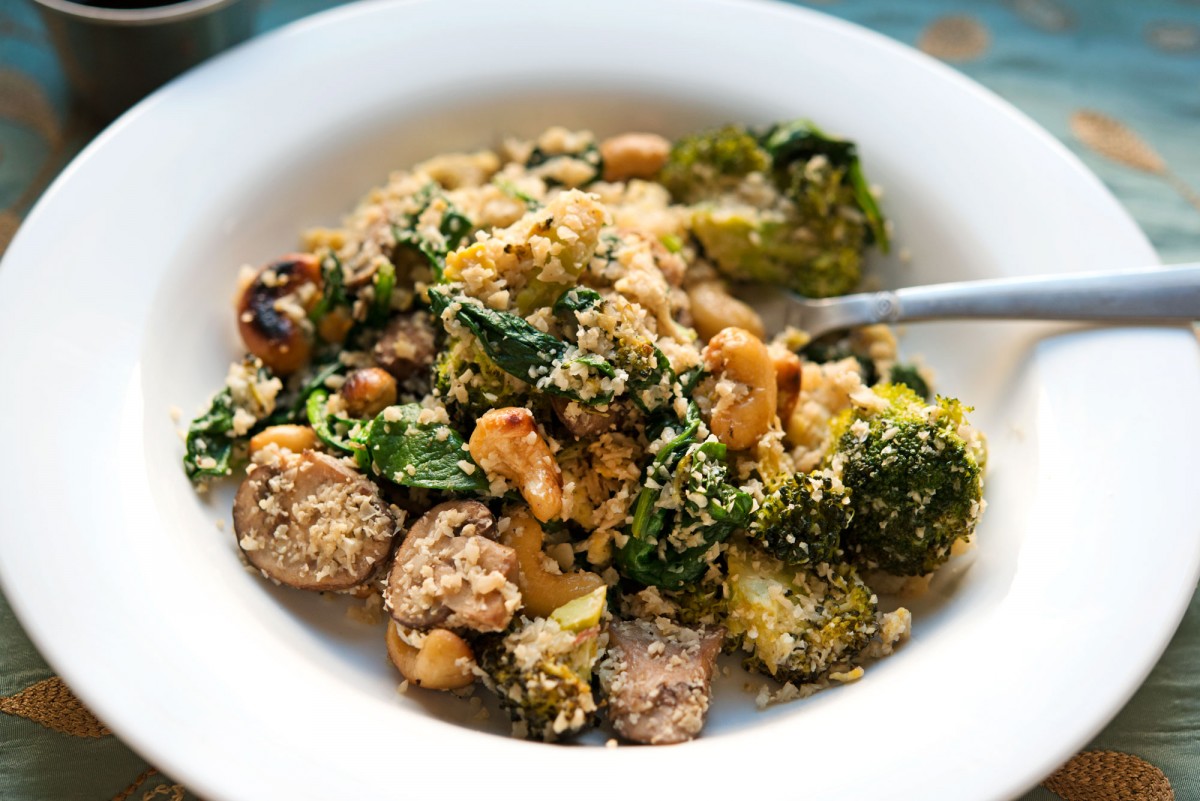 Directions:
1.) First, roast your cashews. You can do this in a cast iron skillet over medium heat (just watch that they don't burn) or in the oven (heat at 350 for about 10 minutes).
2.) While your cashews are roasting, turn your head of cauliflower into "rice." You can do this the old-fashioned way and finely chop your cauliflower. Or, if you have a mini food processor or even a blender, you can puree your cauliflower until it looks like "snow."
3.) Saute your veggies (minus the cauliflower) in a pan or wok with your coconut oil until they soften. You can cover them as well and/or add a splash of water for even softer veggies.
4.) Wait until your veggies are right about where you want them before you add your cauliflower rice. You don't want the cauliflower to get too mushy. Mix all veggies (including cauliflower) together.
5.) Crack both eggs into the pan and mix until the egg is cooked.
6.) Add the cashews and salt/pepper to taste
7.) Use your coconut aminos as a tasty soy sauce substitute and add as needed to each serving.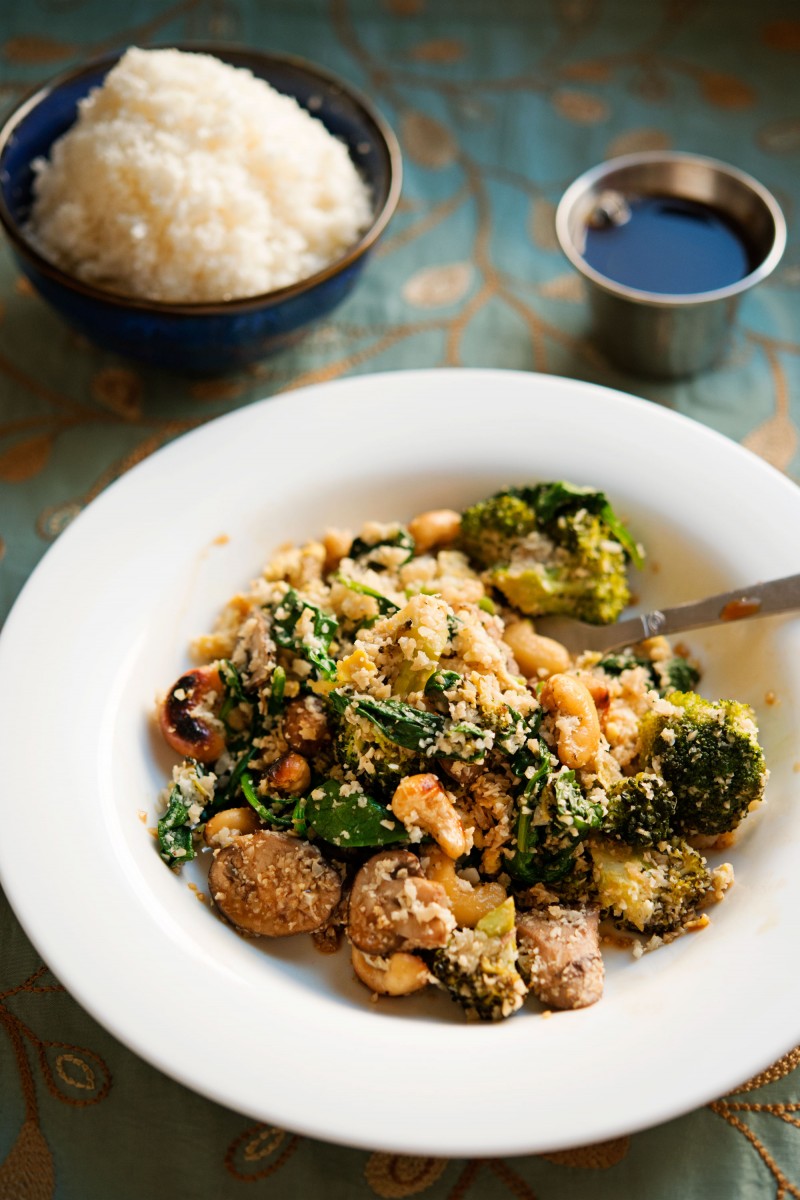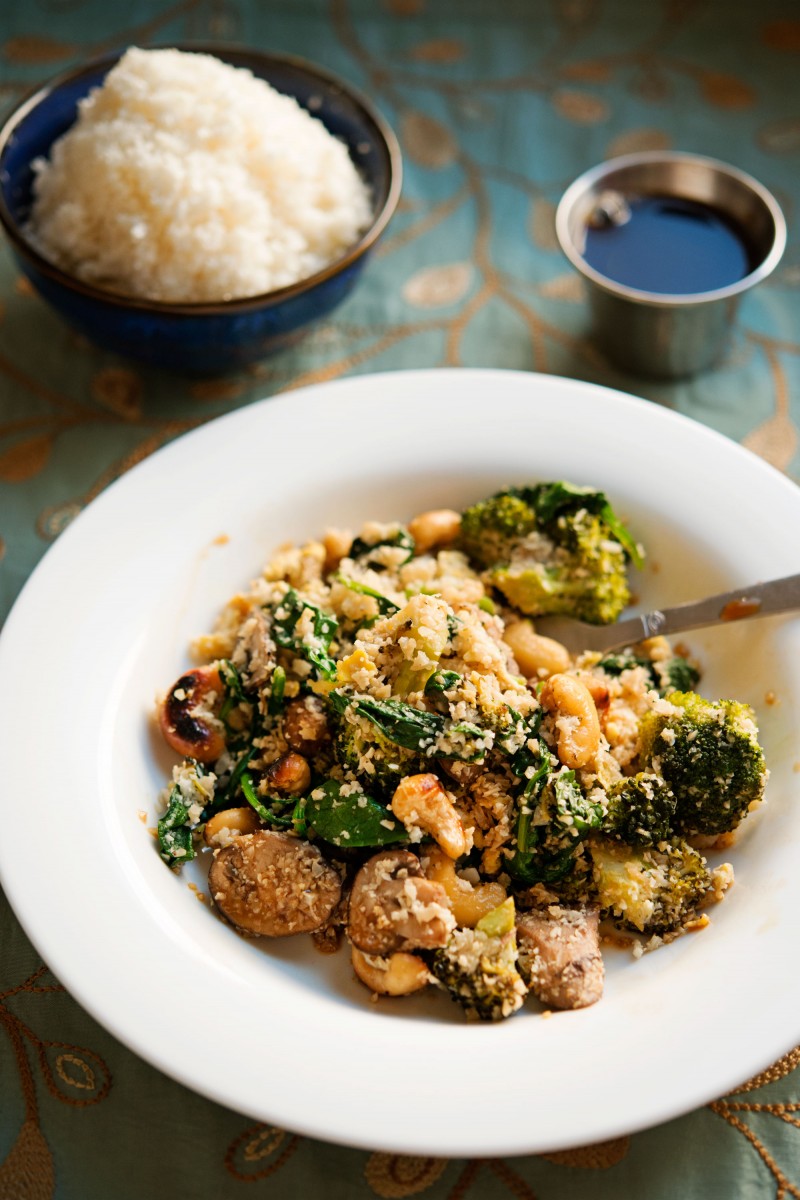 This is a great staple that can be modified to fit your needs week to week. Have extra veggies lying around? Throw them into this stir fry and enjoy!
Also, cauliflower rice keeps well. You can always make a batch and keep it uncooked in your fridge. Add to dishes as needed!
[addtoany]
Yum