Every winter, as soon as I get the slightest bit chilly, I decide that it's time to make a cassoulet. There is something comforting about it that always brings me warmth and happiness. This year we swapped in a few new flavors and tweaked our favorite cassoulet recipe just enough to liven it up and bring out some new flavors.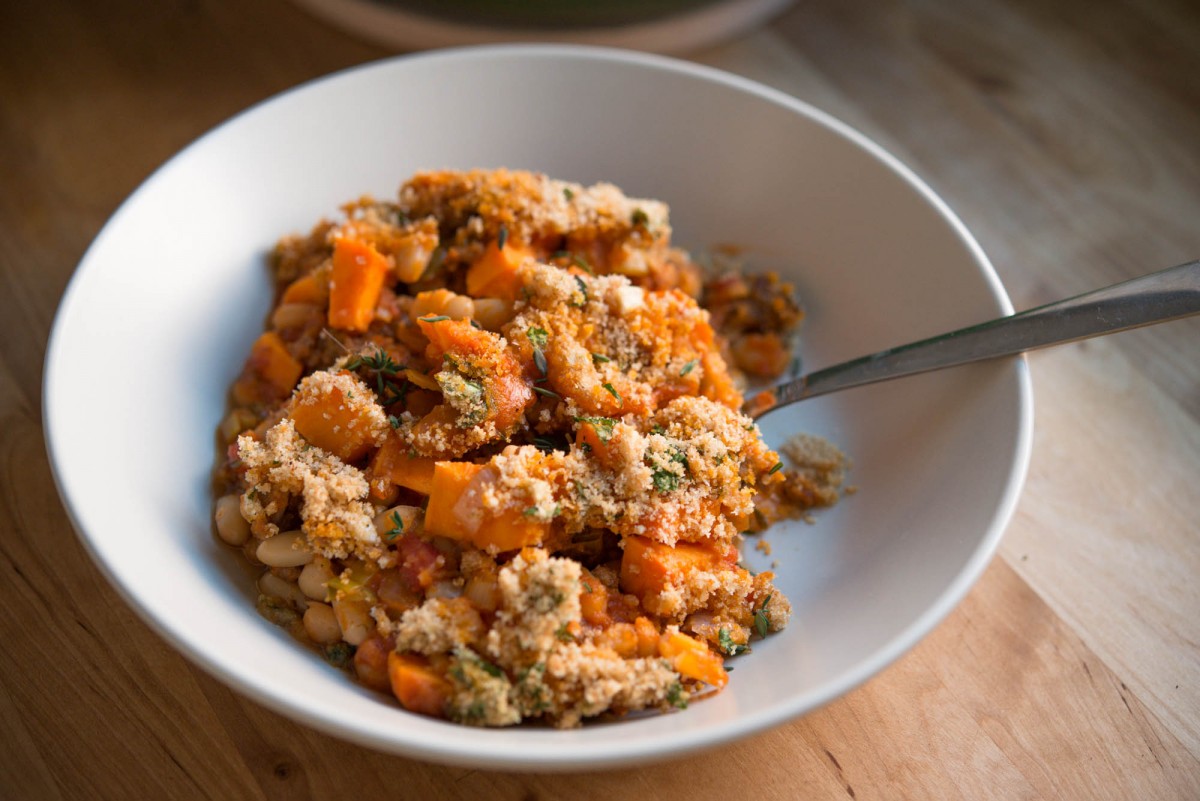 Any cassoulet should include cannellini beans (or great northern beans in a pinch), thyme, and either duck or pork. The other details are up to you. We opted for sweet potatoes, leeks, and canned crushed tomatoes this time.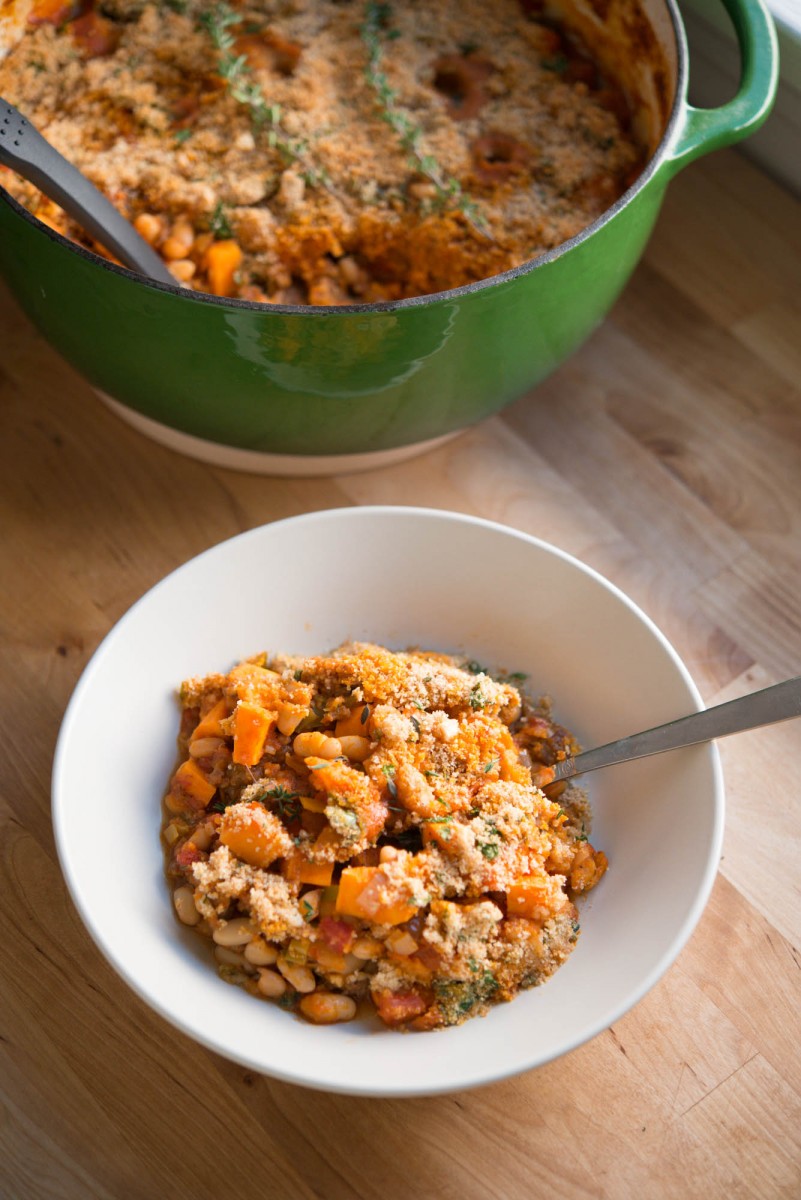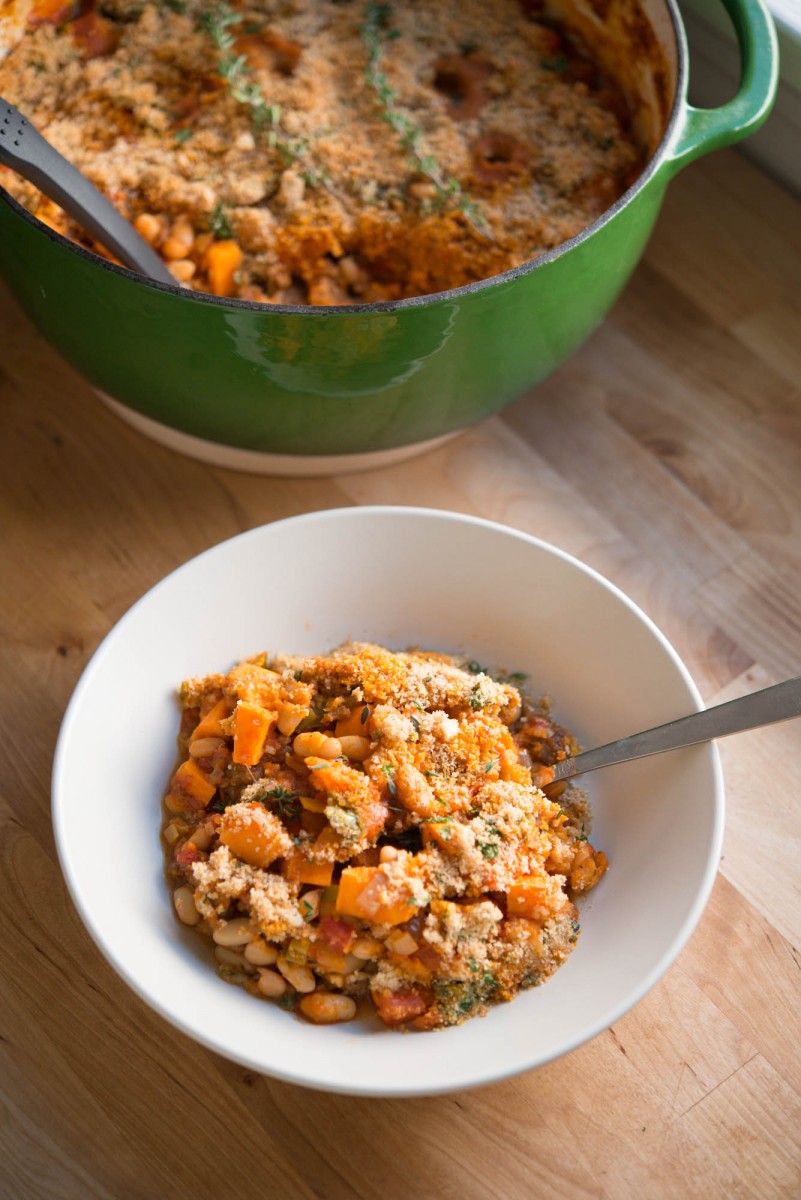 Prep Time: 20 minutes
Cook Time: 1.5 hours
Ingredients:
1 lb spicy italian pork sausage
3 cans cannellini or great northern beans, drained and rinsed
2 sweet potatoes, chopped
1 can crushed tomatoes
4-5 leeks, sliced
32 oz chicken broth
½ cup white wine
5-6 springs fresh thyme
1 cup bread crumbs
3 tbsp fresh parsley, chopped
2 tbsp butter, melted
salt and pepper, to taste
Directions:
1. Cook pork sausage in dutch oven until browned, set aside to drain on paper towels.
2. Using grease from sausage or a small amount of olive oil, saute leeks for 2-3 minutes until they soften.
3. Add sweet potatoes, beans, sausage, tomatoes, chicken broth, white wine and thyme and bring all to low boil.
4. Cover and reduce heat to low, simmer for 1 hour.
5. Preheat oven to 400 degrees while the cassoulet simmers, and mix bread crumbs, parsley and melted butter.
6. Sprinkle bread crumb mixture on top of cassoulet, and bake for 15 minutes on 400 until the crumb topping begin to brown and bubble.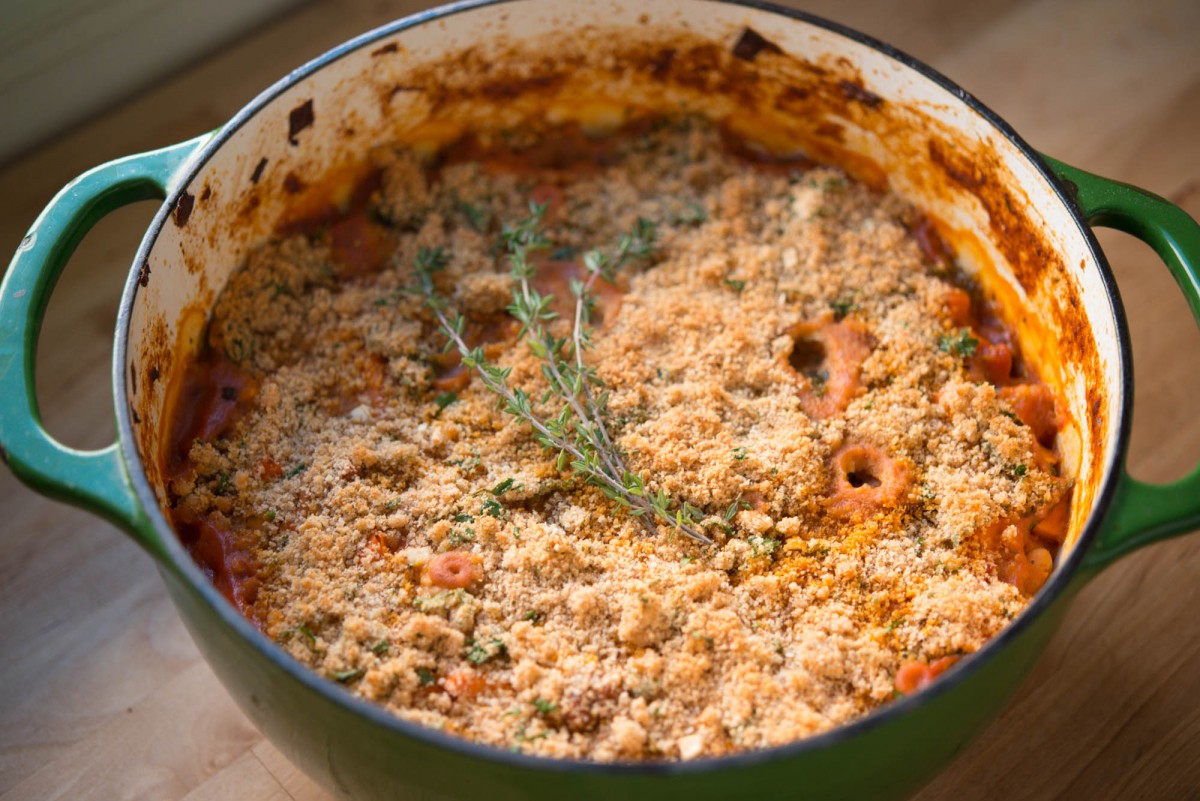 Go on and give this one a try. Guaranteed to chase your winter blues away and leave you with a very satisfied tummy!
[addtoany]
Yum