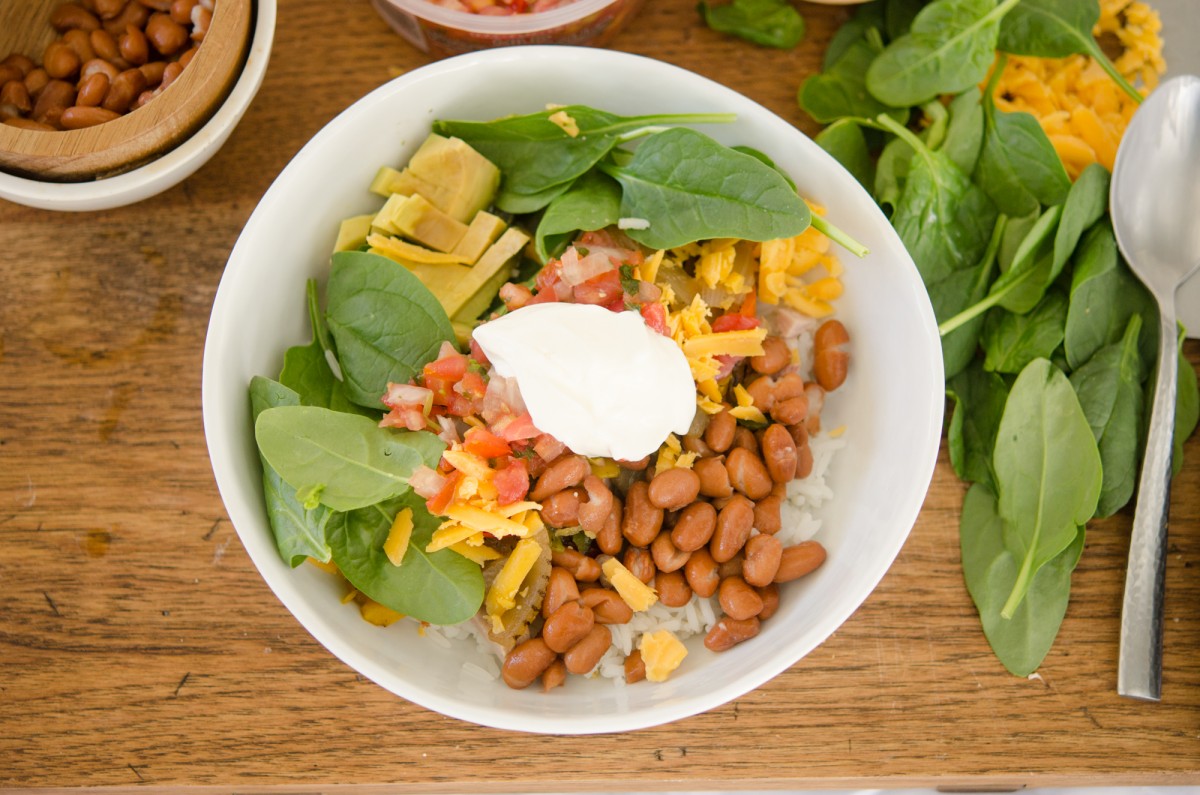 How many times have you been on your way home from work and really not wanted to go home to cook? Believe me – I promise I know the feeling. When I'm running late and starving the last thing I want to do is spend 30 minutes making dinner.
When this used to happen to me when we lived in Hollywood, I would sometimes just stop at Chipotle for dinner and call it a day. Oh Chipotle, why do you tempt me with your seemingly healthy (ha!) dinners and ease of order and cheap prices?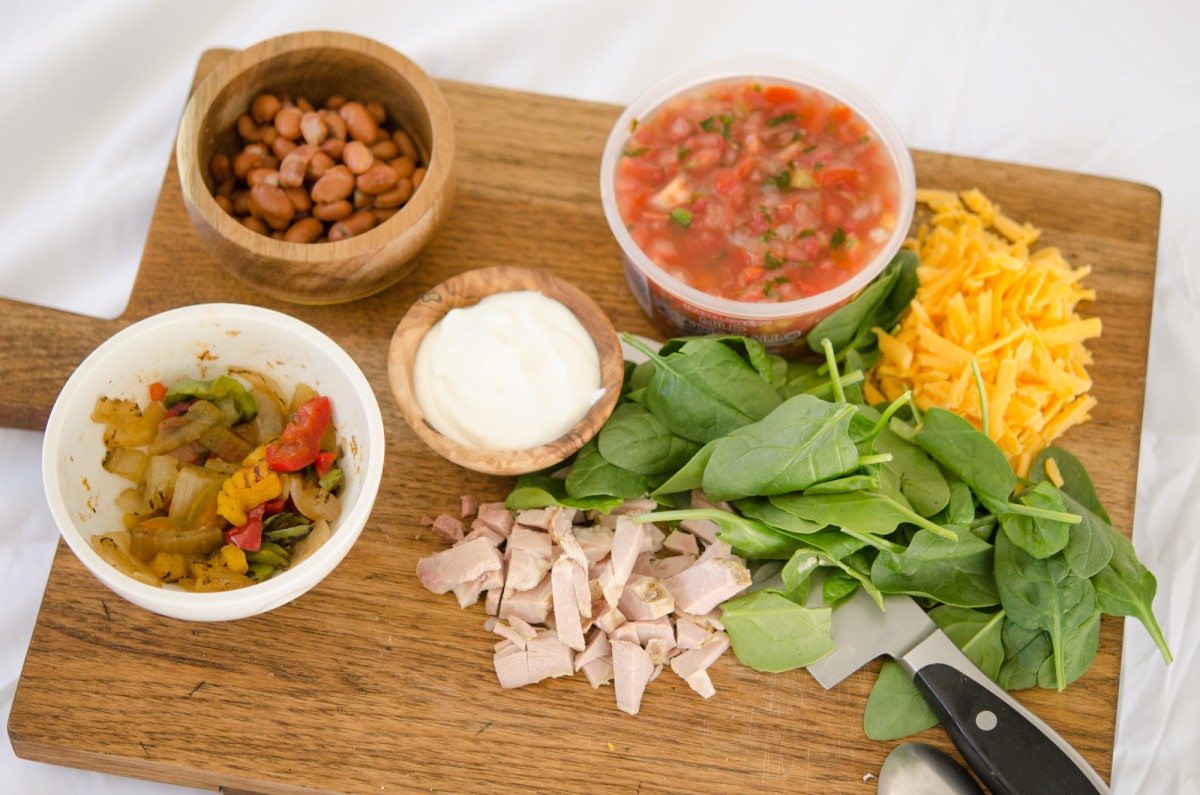 Then we moved to the Valley, and there was no longer a Chipotle on my way home…and also, let's be real, it's not the best for you, you guys. Too much salt. But the idea is there, my friends, and thus came DIY burrito bowls.
These babies are made with carnitas from TJs, along with their frozen fajita veggies, and with fresh pico de gallo, pinto beans, spinach, rice, and of course cheddar cheese.
It is easy to make these with chicken, or steak, if that's your thing, but the important thing is to have all the ingredients around the house, and make up a big batch of rice. Then, you can simply make up a bowl when you get home – reheat in the oven for a few minutes, or cheat and use the microwave.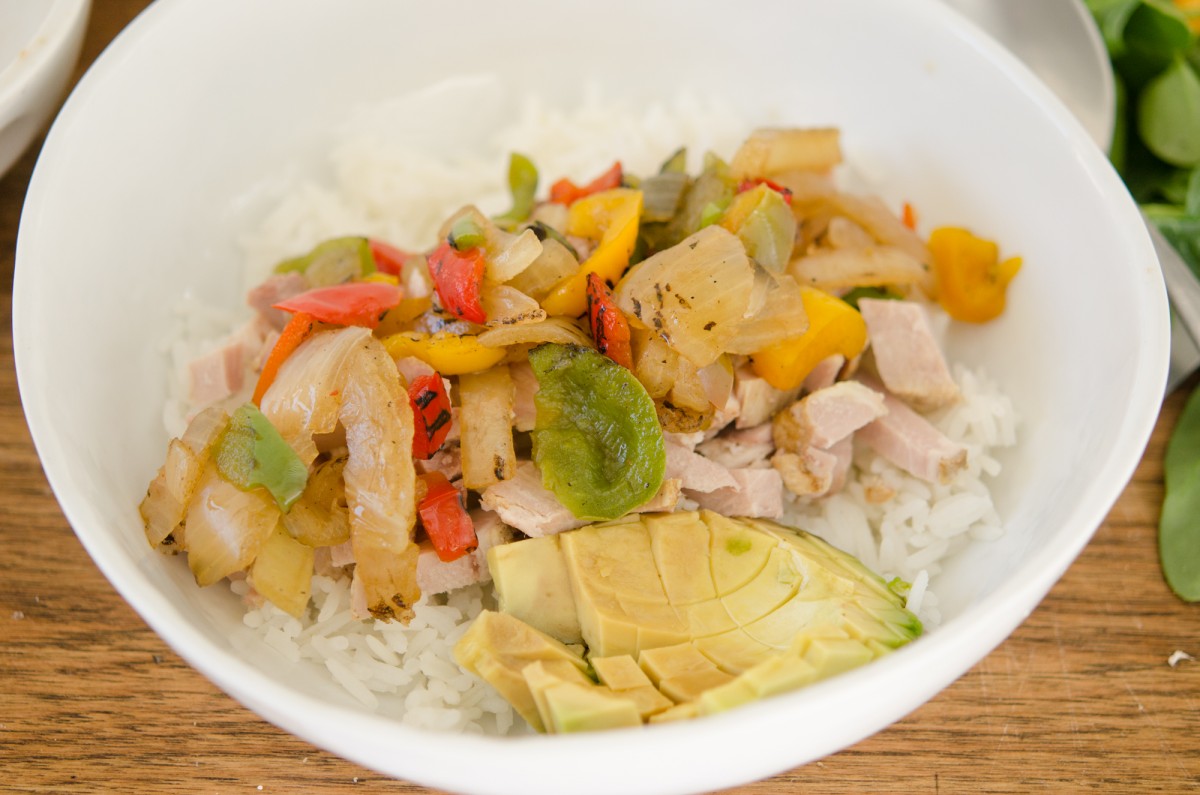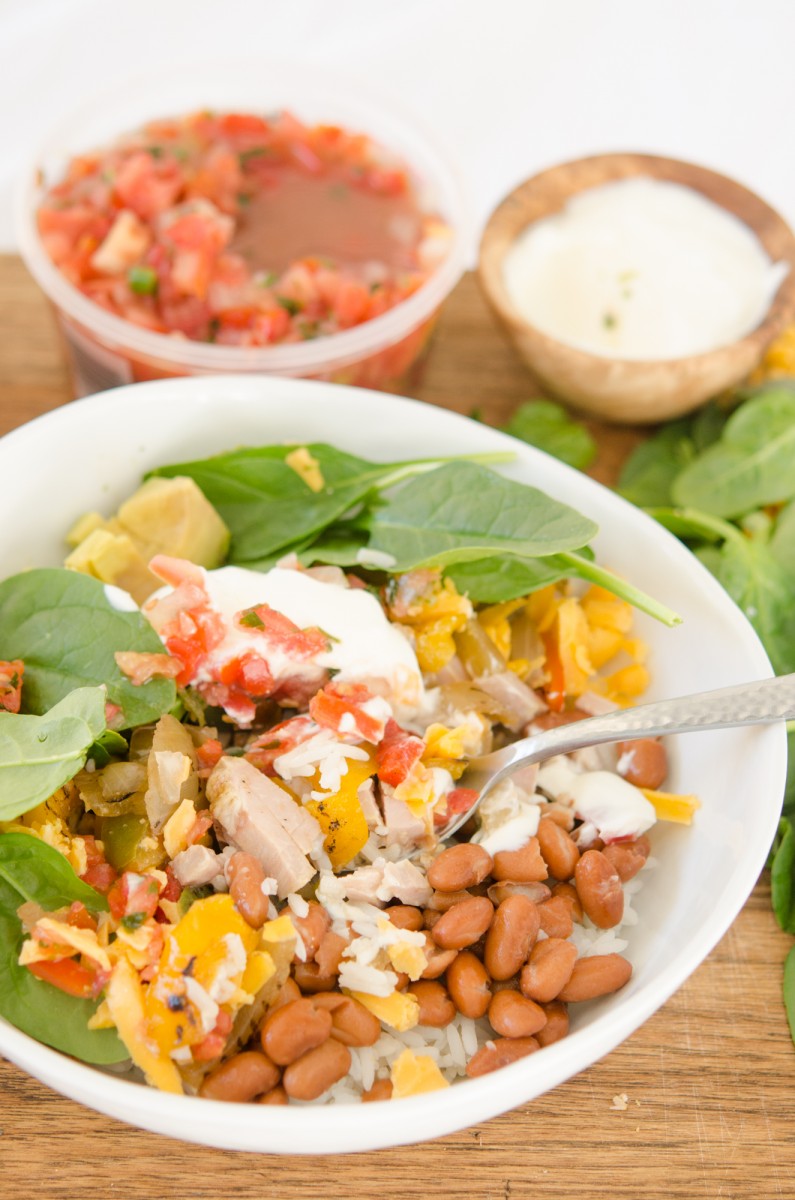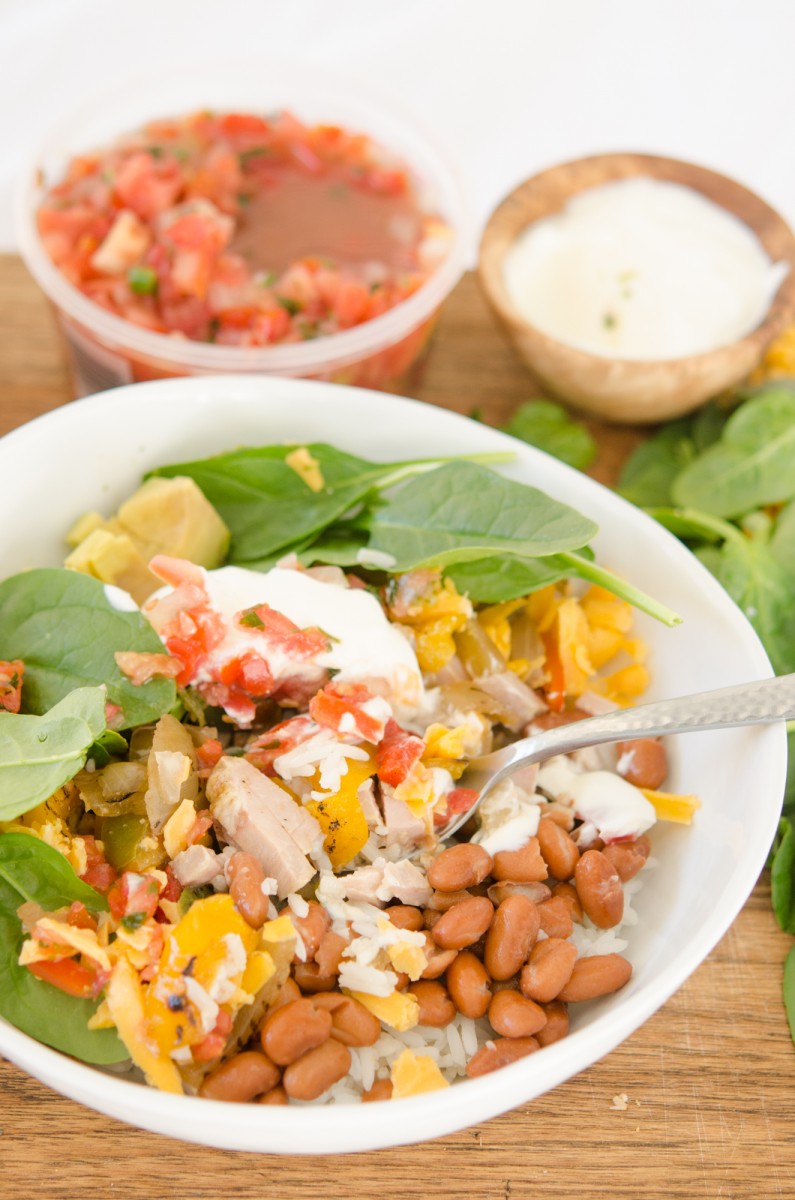 These are even good a couple nights in a row with different toppings – go wild. I like the addition of spinach because I feel like it's just a tad healthier, but you do you – use whatever green you want. Use brown rice. Use no rice. Whatever. The ideas is there – now make it your own!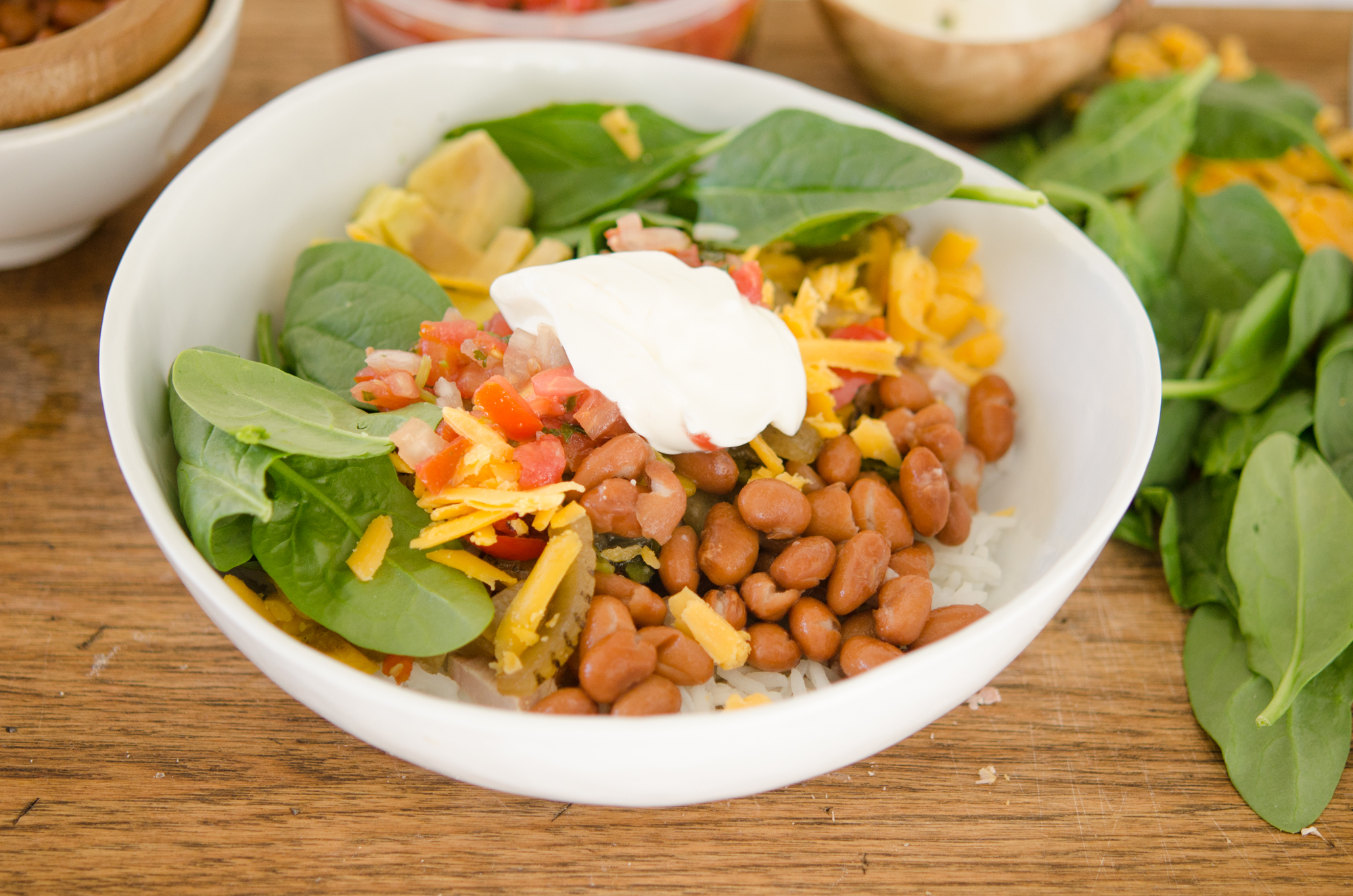 Type: Quick Meals
Author: Jennie
Oven Temperature: 375°
Difficulty: Easy
Prep Time: 10 minutes
Cook Time: 10 minutes
Servings: 2 Servings
Ingredients
1 cup carnitas
1 cup rice
1 cup pinto or black beans
1 cup fajita veggies
1/2 cup cheddar cheese
fresh salsa
sour cream
avocado, diced
fresh spinach
Directions
Warm carnitas, rice, beans, and fajita veggies on a cookie sheet or in a casserole dish in the oven (or in a bowl in the microwave.)

Top with cheese, salsa, sour cream, avocado, and spinach. Serve hot!
Notes
I used carnitas from TJs, as well as their frozen fajita veggies. You can also make fresh veggies & use whatever protein you desire!
[addtoany]
Yum