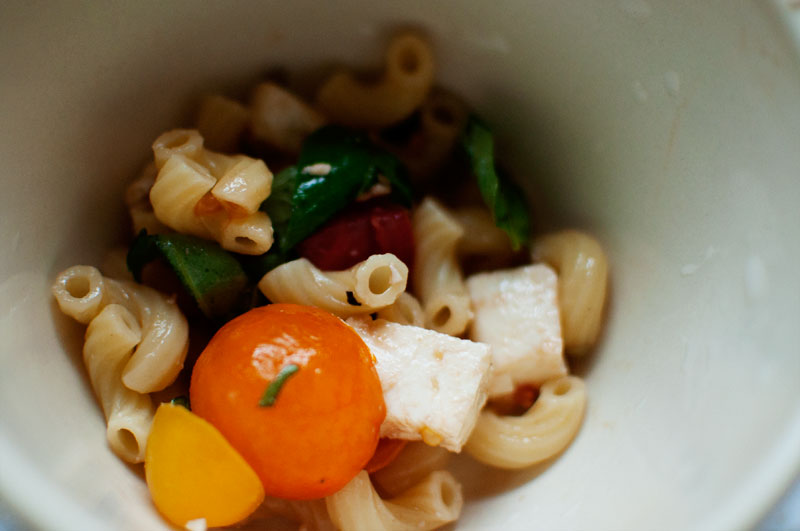 Summer, for me, means macaroni salad, potato salad, hot dogs, and mason jars of lemonade or vodka sodas. But my mom (hi, mom!) always has made macaroni salad with tuna, which I love, love, love, but my vegetarian friends can't seem to just enjoy. So I had to come up with a vegetarian friendly alternative, and I thought a caprese macaroni salad would do.
The recipe is as follows:
1 lb macaroni (elbows welcome)
1 log of mozzarella (fresh but not too fresh)
1 pint (or so) of cherry tomatoes
basil (to taste)
balsamic vinegar
olive oil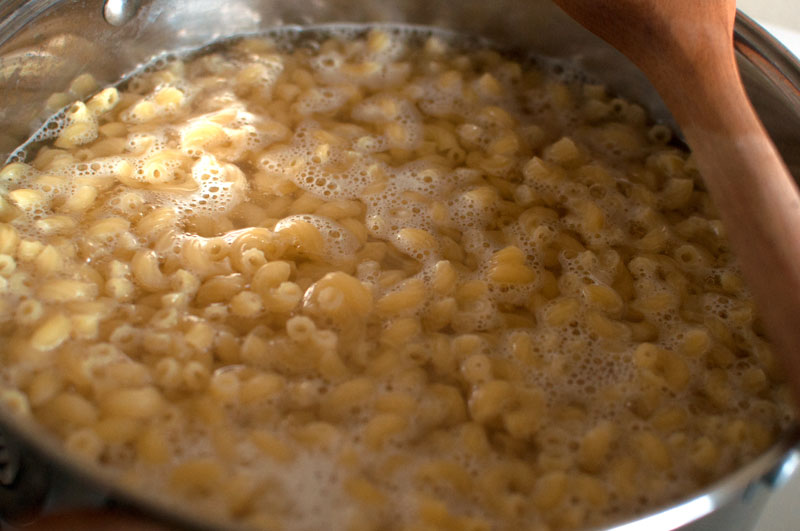 Boil your macaroni to al dente. This should take about seven minutes.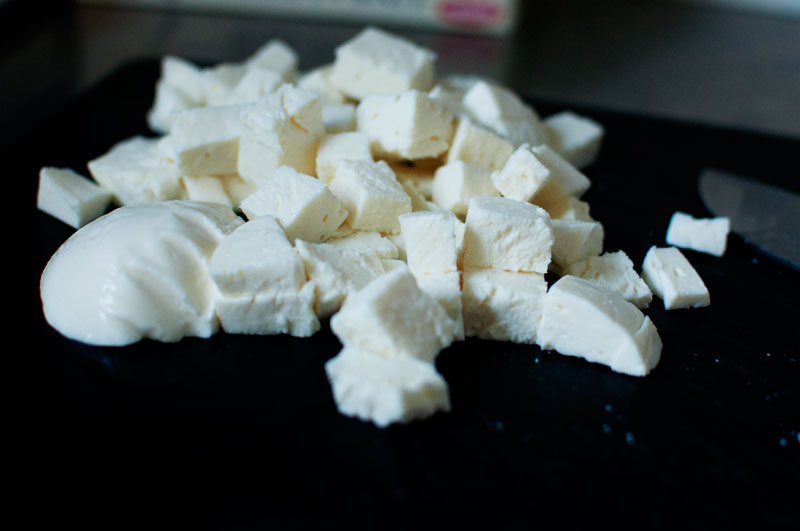 Cube your cheese. Sample to make sure it's good.
After you've let your macaroni cool (run cool water over it — that helps — then strain throughly.) Add your halved cherry tomatoes.
Add your cheese in.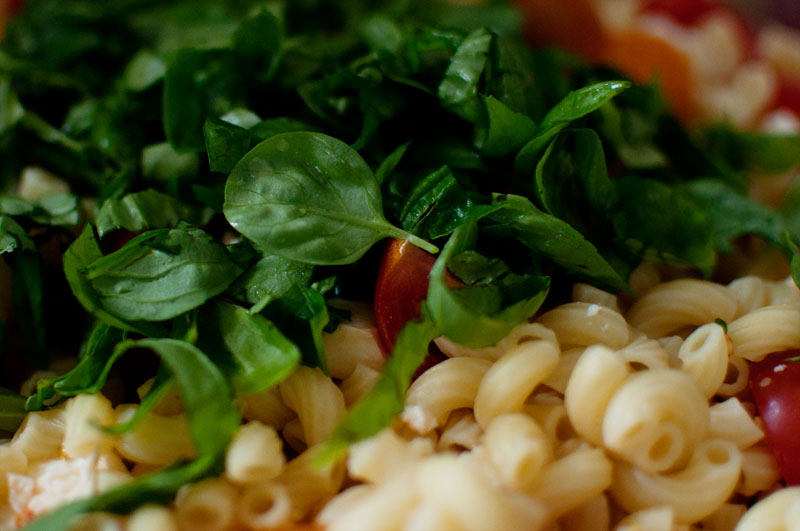 Add your basil — I julienned most of it, and put whole little basil leaves in. Mix well, then add salt/pepper/olive oil/balsamic, and mix again.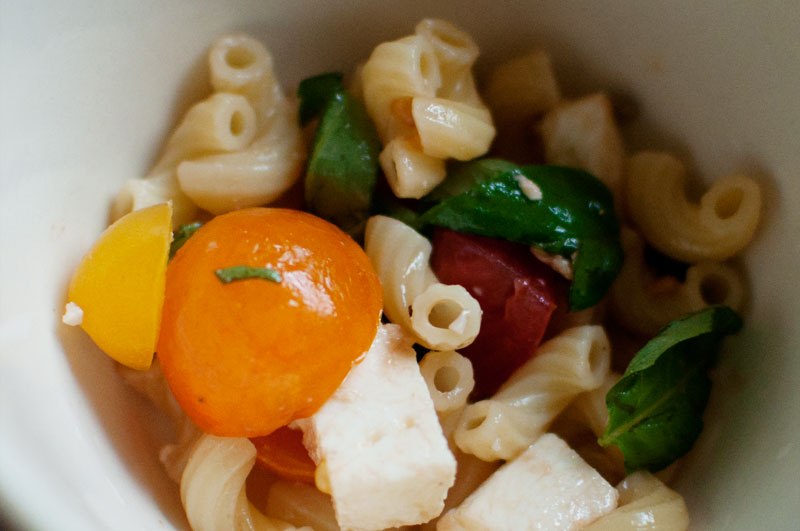 Serve alongside a hot dog and some potato salad, and you're in heaven!
What is your go-to summer recipe?
[addtoany]
Yum