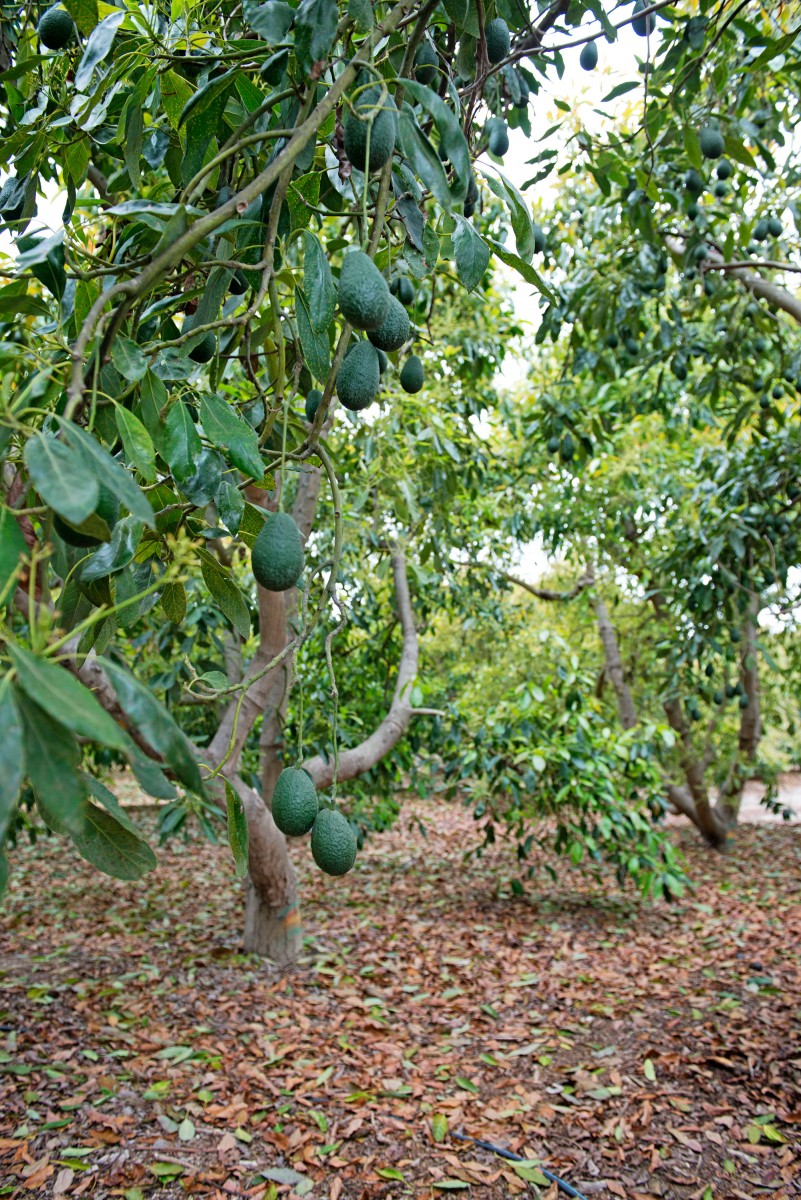 I am almost certain that the garden of Eden must of contained avocado trees, because going to an avocado farm this weekend was really like heaven. I went on a nursery, grove, and packinghouse tour with the California Avocado Commission and it was amazing.
I love going on blogger adventures because you get to meet a bunch of new people and learn what they're passionate about and what recipes they love to cook up – it is always a pleasure to meet people who have like minded passions. But I also love learning about the process surrounding how food actually makes it farm to table (or in some cases this weekend, farm to mouth!)
Our first stop on the tour was Brokaw Nursery, where we got to watch grafting in action. I won't bore you with all the details, but make sure to check out the site if you want more info on how the Brokaw family pretty much saved avocados as we know it in California.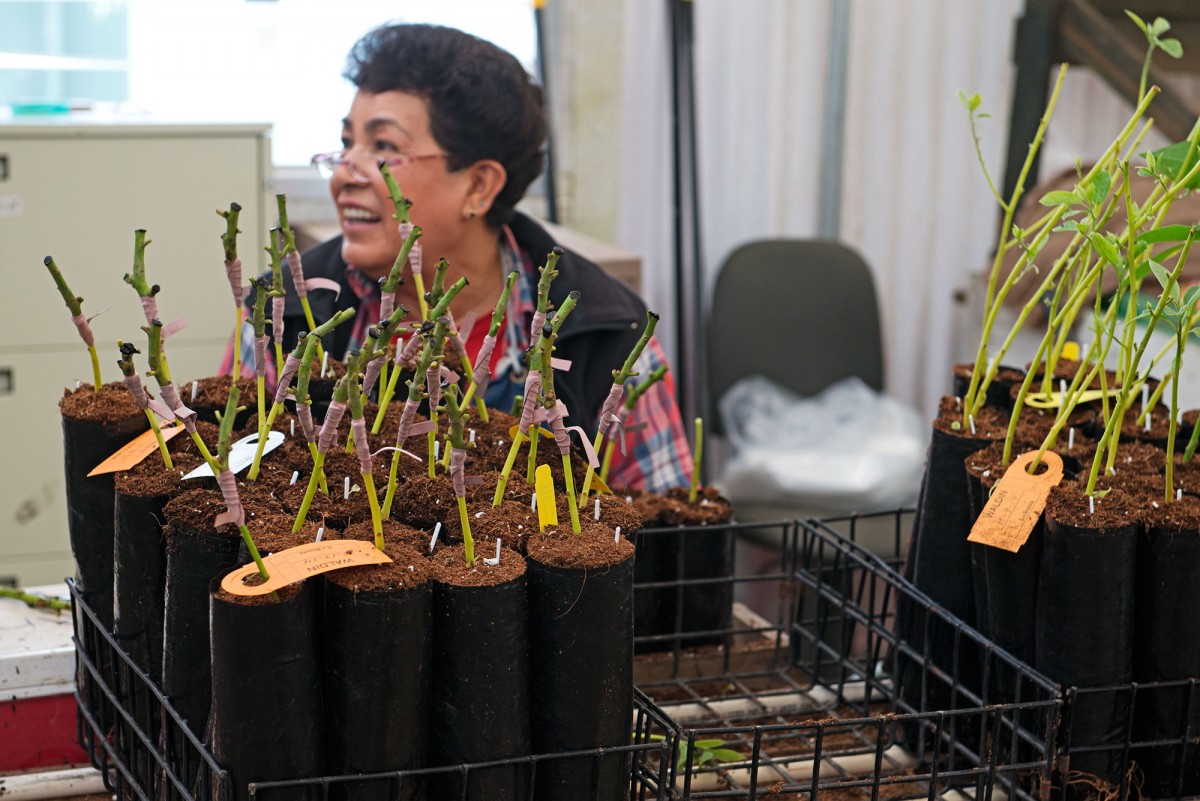 This is Connie, who has worked at Brokaw for over 40 years. We were fortunate enough to catch her grafting seedlings together on Saturday morning.
Avocado trees as far as the eye can see!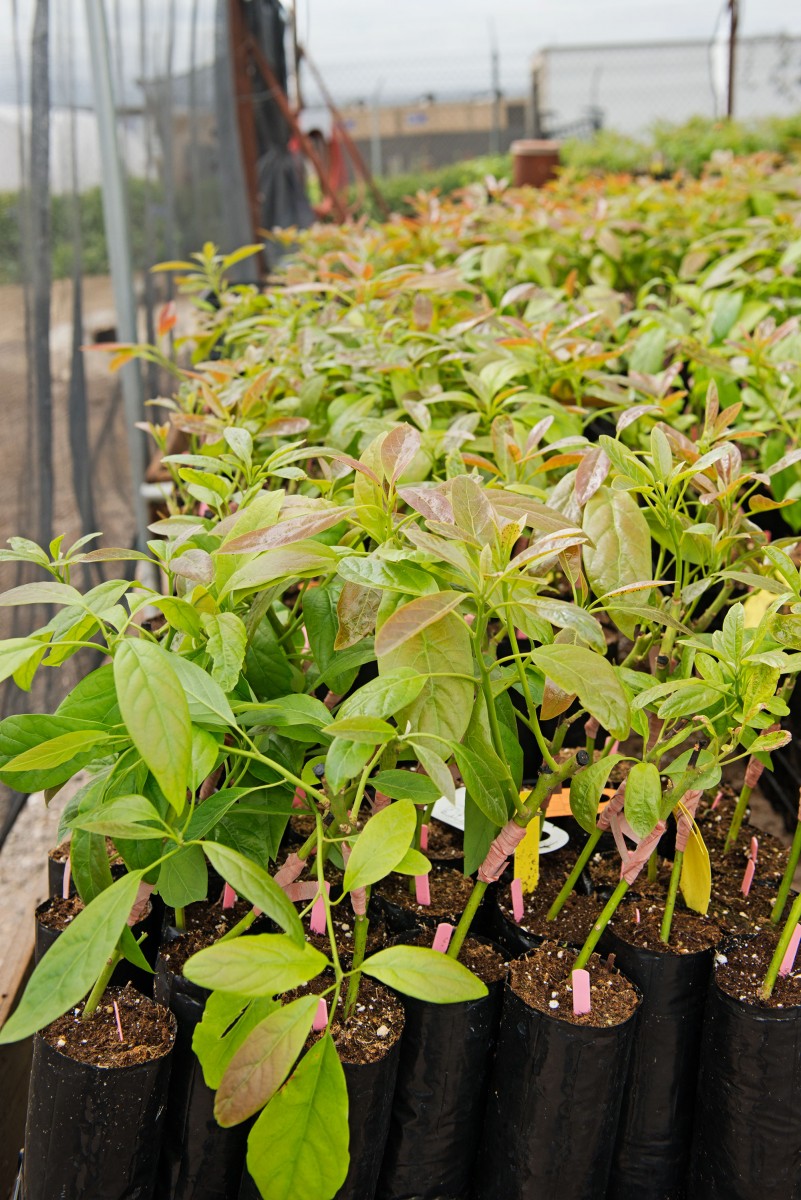 I wanted to take one home, but I don't have anywhere to plant one…someday!
Second up, we headed to Rancho Rodoro where grower Randy Axell showed us his trees and just how to pick avocados – which wasn't easy, let me tell you! We harvest a few bags while he talked about the Hass (pronounced like lass, not like boss, did you know? I didn't!) avocados and how every season is different and is dependent on the weather. I was especially interested to learn about the water-saving measures that farmer's in California have gone through, including many farmer's moving to drip irrigation.
We had an excellent lunch on the ranch, and then we headed to our final avocado-filled destination, Mission Packinghouse. This packinghouse has a new facility that we got to tour, and it was VERY cool. Again, I know you guys probably aren't as nerdy as I am when it comes to agriculture, but check out their website for more info. We got to see all the avocados being sorted for shipment, and learned about the cold storage techniques and ripening techniques (and no, they don't put thousands of bananas in the room to ripen up the avos – we asked.)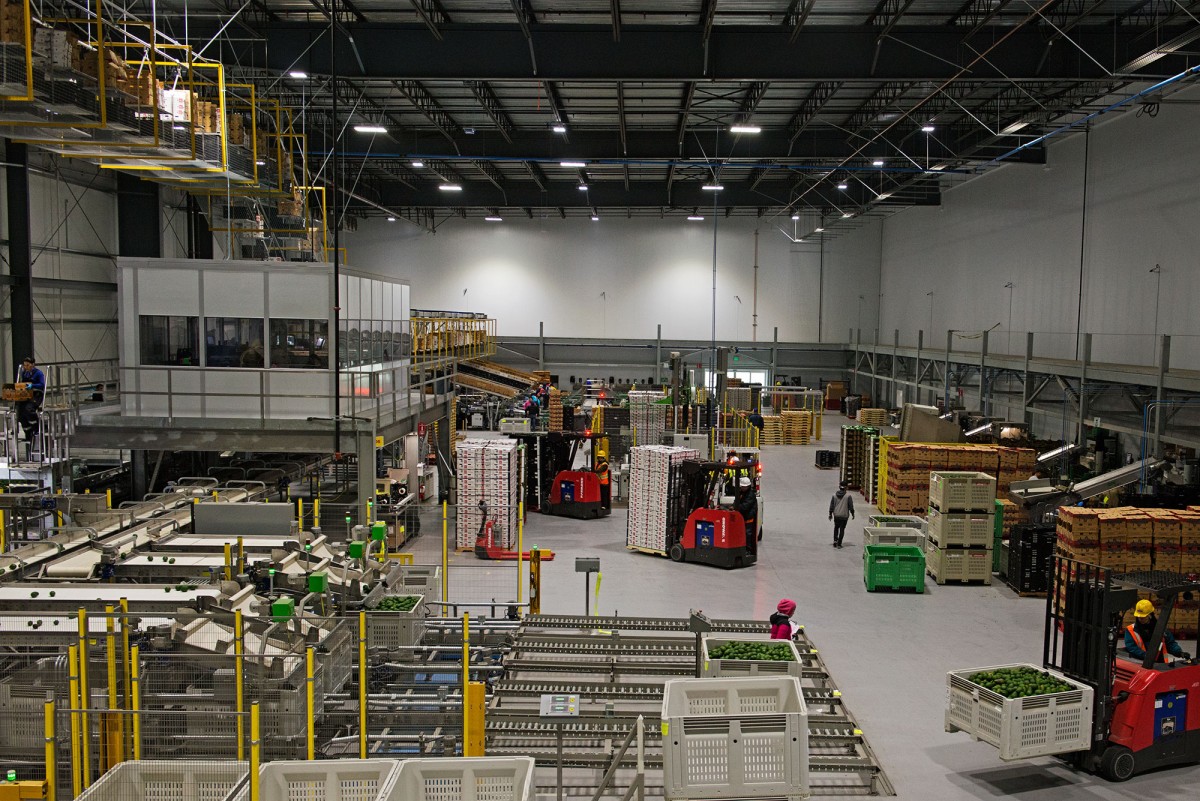 We finished the day off with a demo on how to cut an avocado better (I didn't know this and now that I do I feel dumb. Of course you should quarter the avocado – you avoid slicing your fingers open this way. Plus you might save more instead of eating a whole half every time (but probably not.) Anyways, after our demo we enjoyed an avo-centric dinner and laughed the night away, which was one of the best parts – here's to making new friends!
Watch out for some avocado recipes coming up soon, because I have a million new ideas (and some avocados I picked fresh this weekend to make them with!)
Yum