I love butternut squash – love it on a pizza, in my salad, on its own…but I love it even MORE in pasta!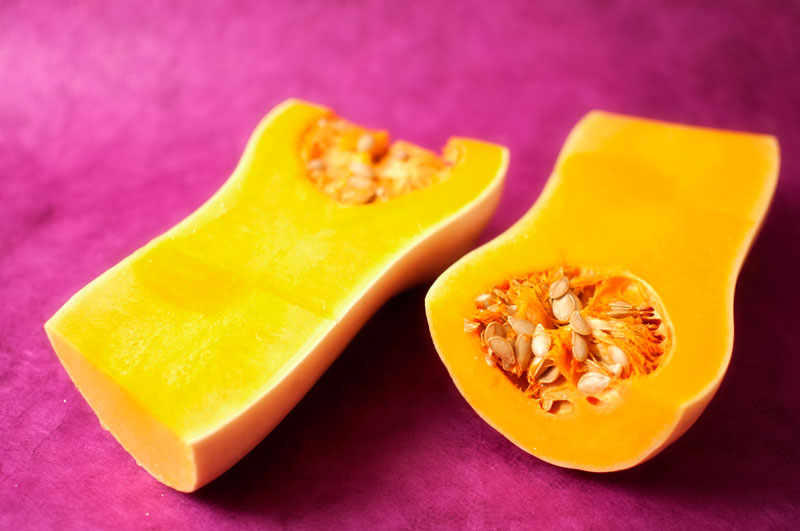 Look how beautiful it is!
Here's what you do. Put your oven up to 400, and put your cubed butternut squash in with some olive oil. Bake for about 25 minutes, or until a fork comes out of a cube cleanly. Meanwhile, take some pasta and cook as you would. Serve with pasta, cubed butternut squash, an avocado, feta cheese, and kale. Delicious, fast, healthy, and vegetarian!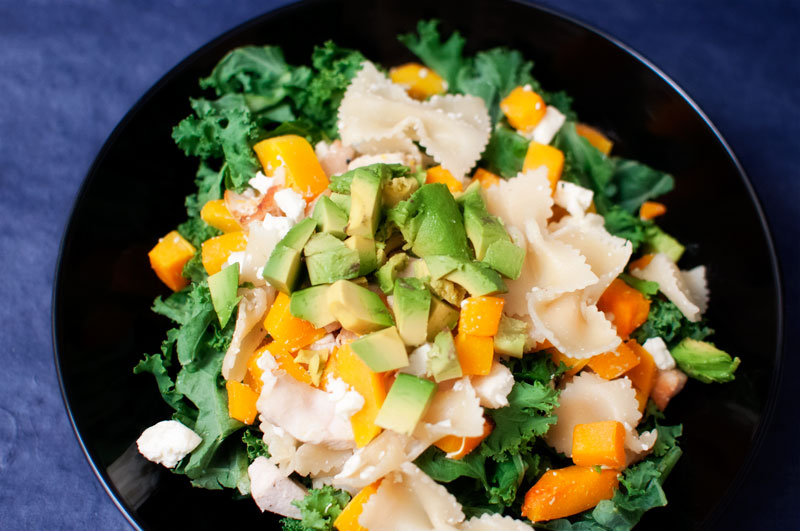 Yum