As previously mentioned, we celebrated Jennie's birthday last weekend by trying out a new bread pudding recipe. But because we can't make just one recipe when we could be making at least 2 or 3, I also let Jennie pick whatever her heart desired for a pre-birthday dinner.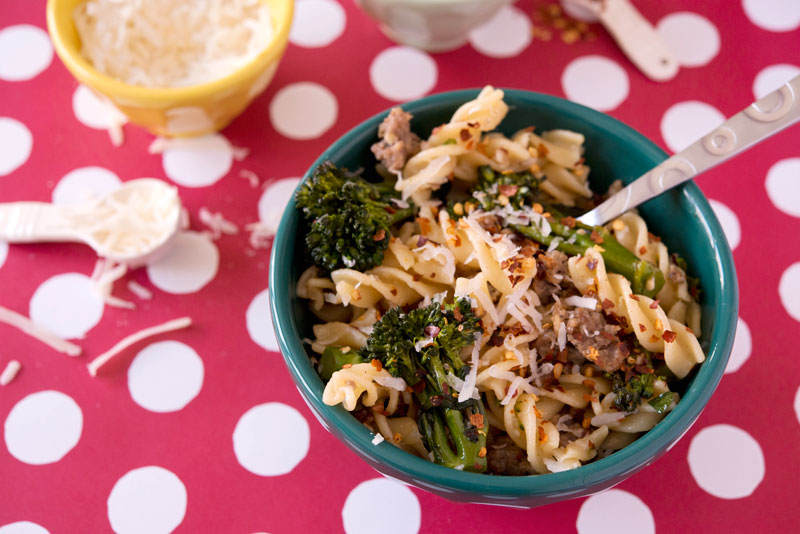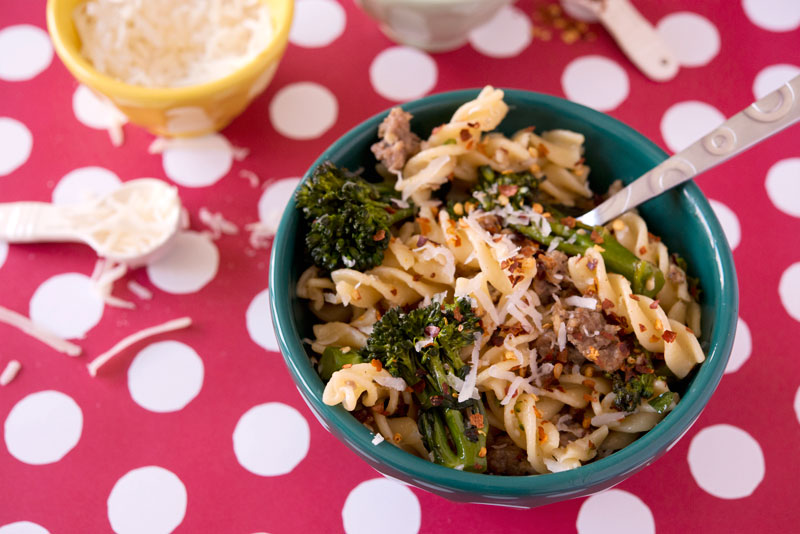 She thought about it for a few minutes and then proclaimed, "I know exactly what I want: fusilli with broccoli rabe, spicy sausage, garlic and chili flakes." This was an oddly specific request, but I know better than to question Jennie's food wishes. Apparently her favorite restaurant in Boston used to serve something similar, so it was my task to recreate it.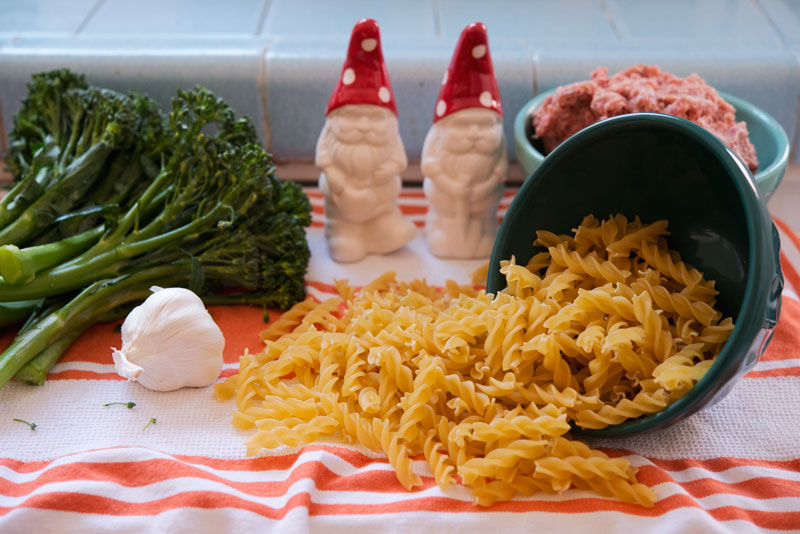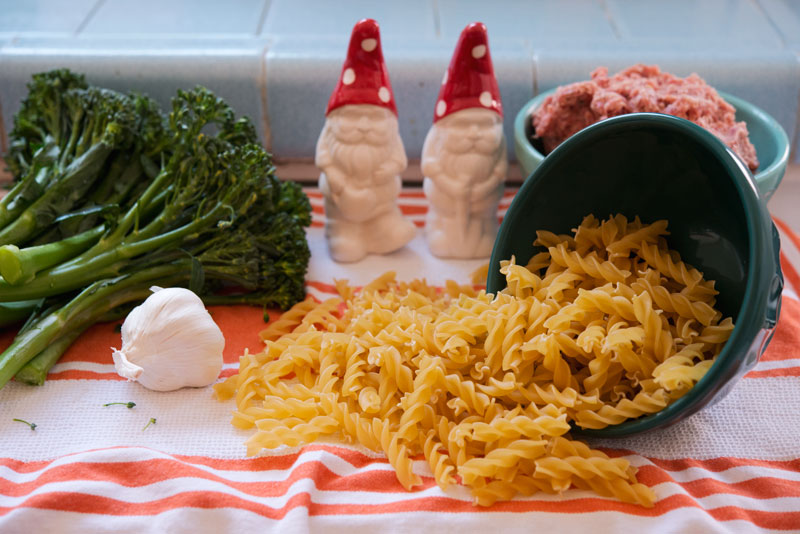 Turns out this is the easiest, most delicious pasta dish you'll ever throw together in under 20 minutes.  Sauté your garlic in a little olive oil, then throw in your crumbled sausage to brown while you get your pasta water boiling. Cut your broccoli rabe into thirds and cook with the sausage while you wait on the fusilli to cook. Toss everything together with some olive oil, red pepper flakes, and about ½ cup of the pasta water.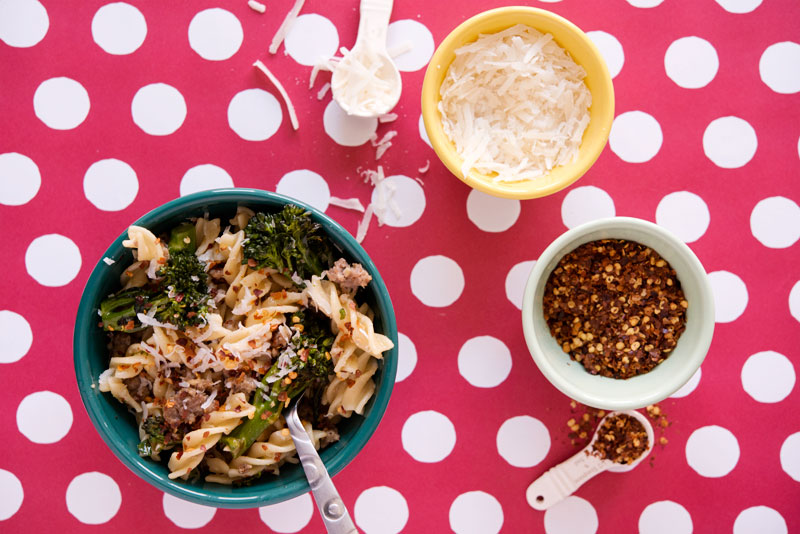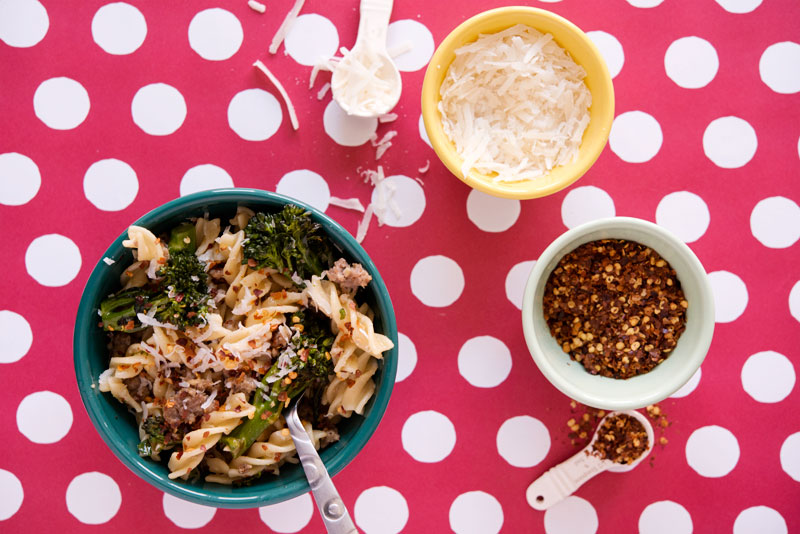 Don't forget to top with some fresh parmesan!
[addtoany]
Yum