There is not much more I love in the world than a good smoothie. I love to have them for breakfast, snacks, lunch, or dinner. Or after dinner. Or after a good workout. Or after I've been sick and have a sore throat. Whenever.
I make 'em pretty simple, and always keep frozen fruit on hand to throw in. I tend to base them in milk or frozen yogurt (plain, tart, non-fat), but recently I found a recipe that used oats, and have since used oats as a thickening agent rather than using frozen yogurt.
Here's my usual smoothie.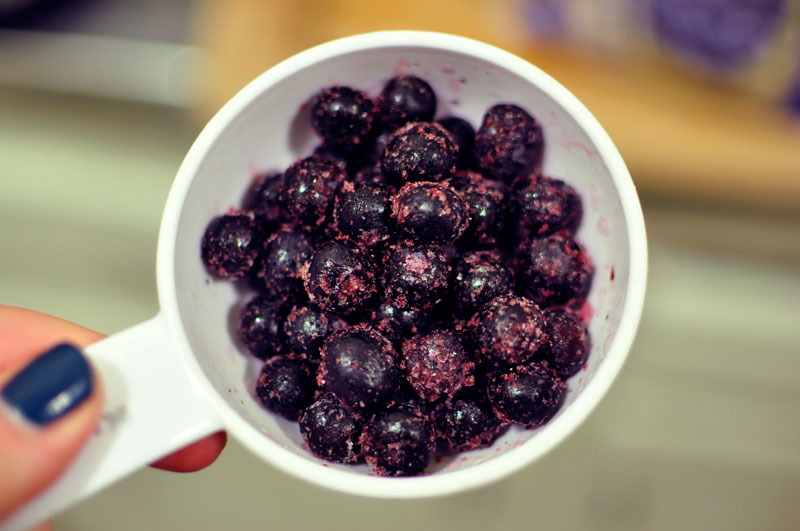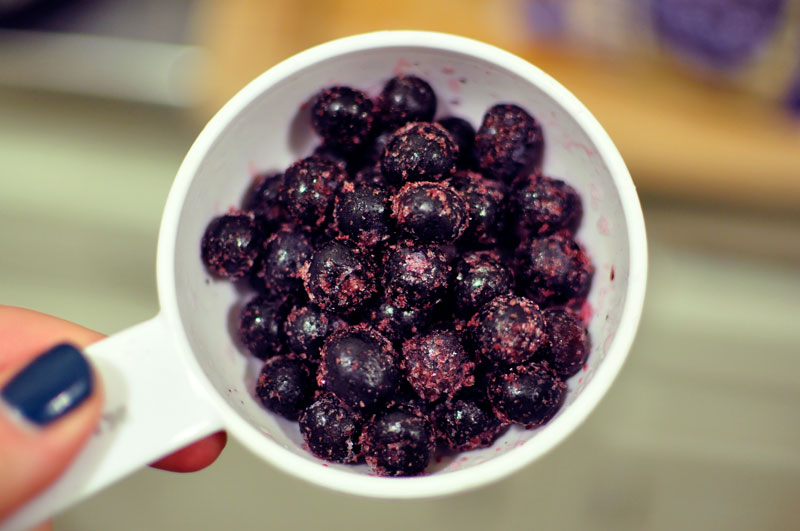 Blueberries. I love frozen blueberries because they turn the smoothie a lovely purple.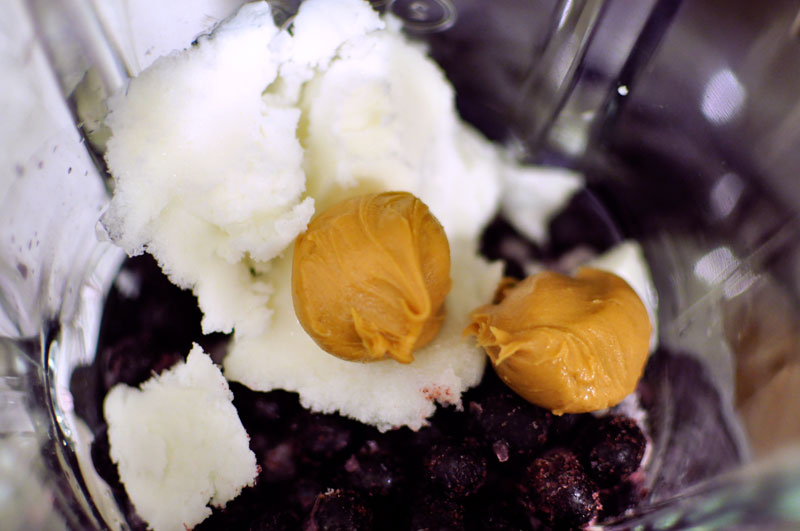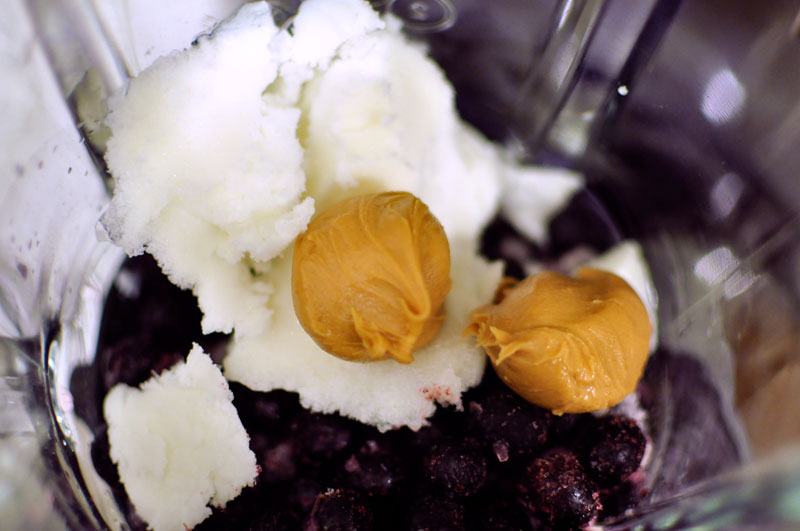 Peanut butter, and frozen yogurt. I love peanut butter, and put it in all my smoothies, but you can also use a banana or almond butter or another thicker ingredient.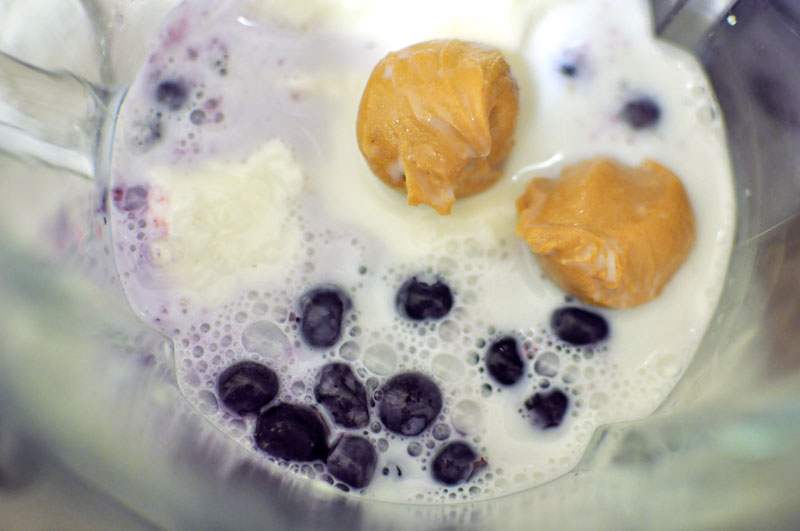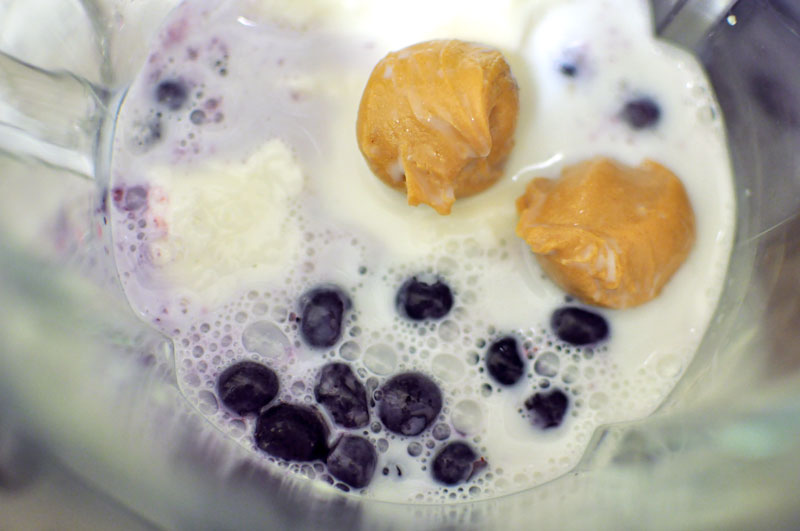 Add some milk, and blend away…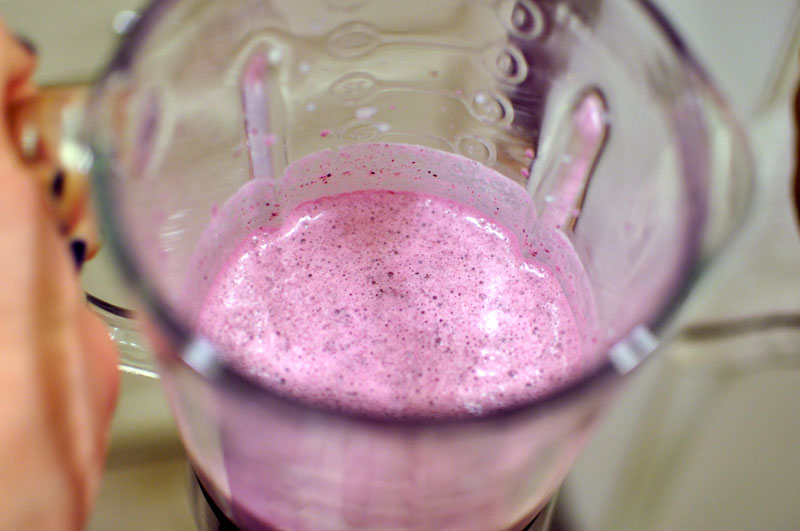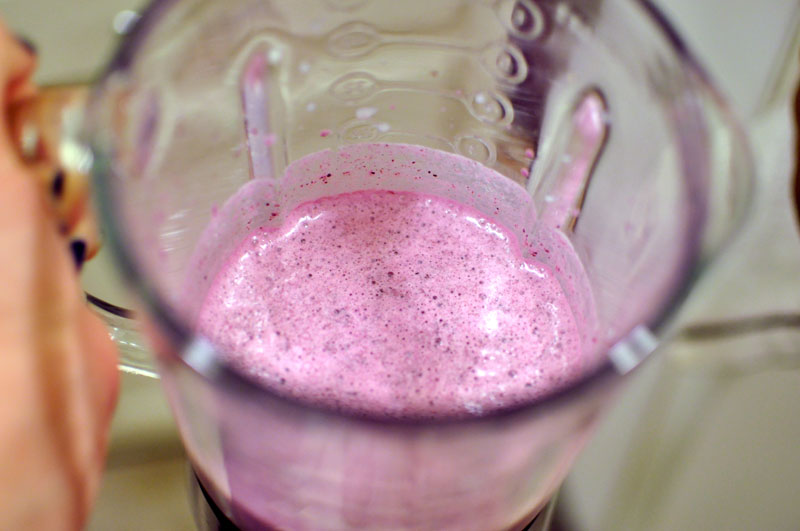 See? I told you it'd be purple.
You can also add something fun, like I did!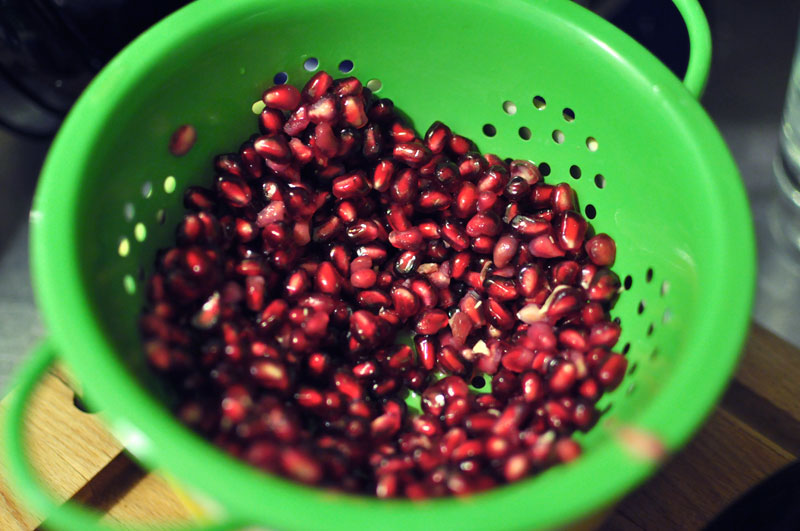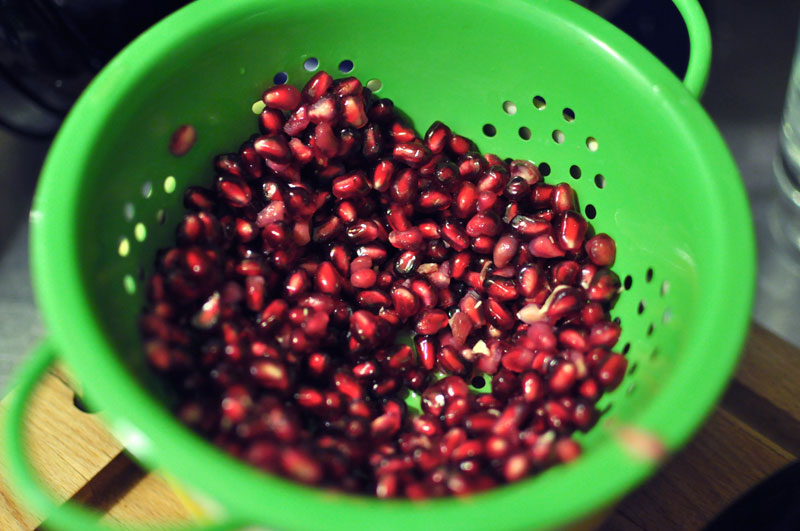 If you're going to add pomegranate, I'd suggest straining, as these made the smoothie quite gritty. Which I'm OK with, but you might not be keen on.
Other additions? Any type of berry, fresh or not, bananas, mango, apricot, citrus – whatever strikes you as delicious! I also strongly suggest adding a fourth of cup of oats, grinding them up in the blender, then adding the rest of your ingredients. The oats give your smoothie a fullness of a meal, and really add great flavor!
Recipe:
1/4 cup oats
1 cup berries (or other fruit)
2 tbsp peanut butter
1 cup milk (or 1/2 cup milk, 1/2 cup frozen yogurt)

1. Blend oats for 30 seconds, until powder.
2. Add berries/fruit, peanut butter, and milk. Blend until smooth. Enjoy!
[addtoany]
Yum