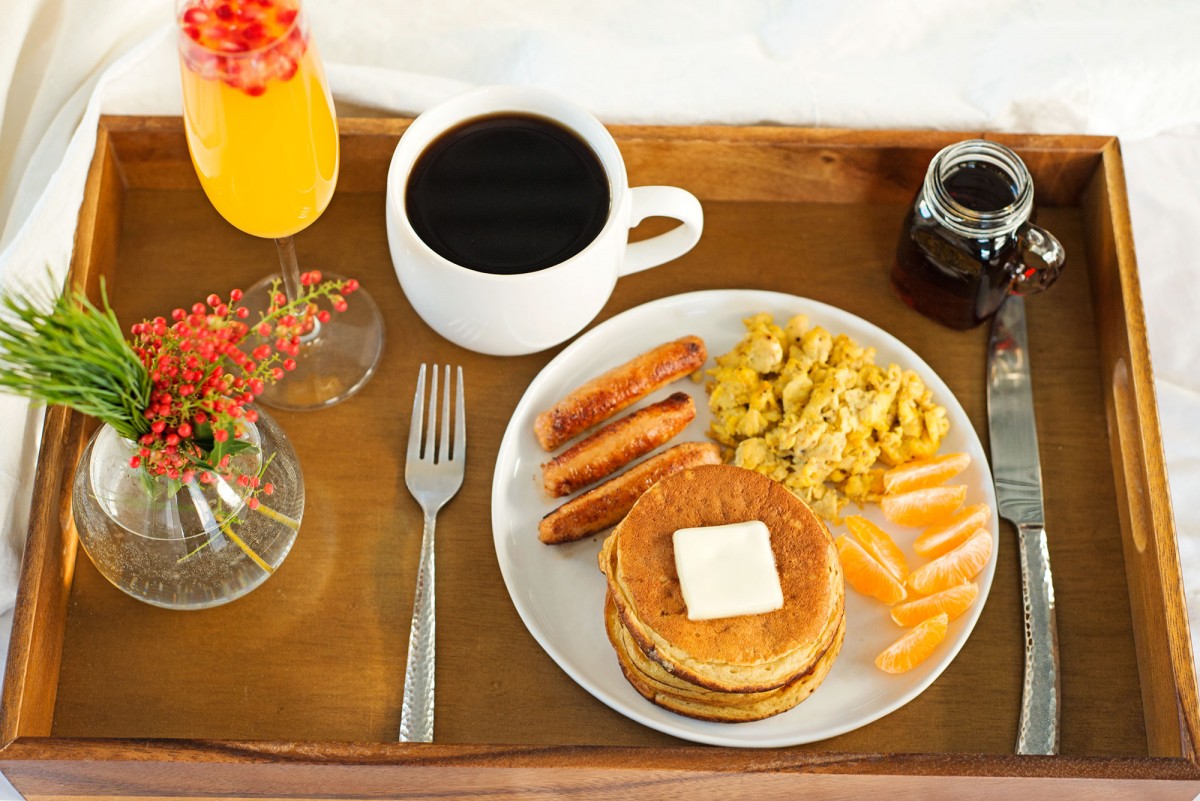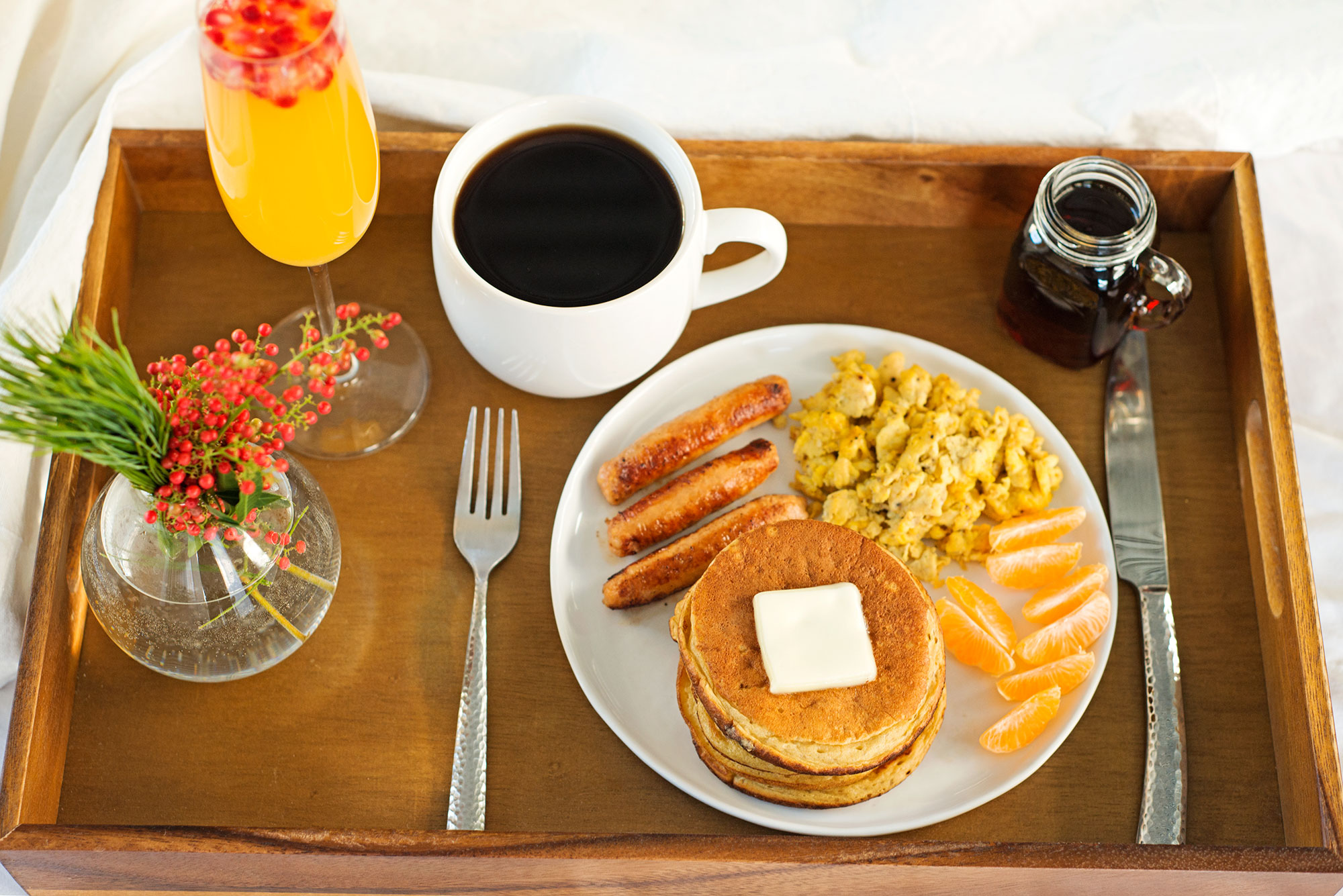 Hey everyone! For my next "Breakfast in Bed" post I was inspired by Ventana Inn and Spa in Big Sur. This hotel is gorgeous – it has inspiring vistas, hiking trails that stretch for miles, and a first class spa that's just the place to relax when spending a weekend in the woods.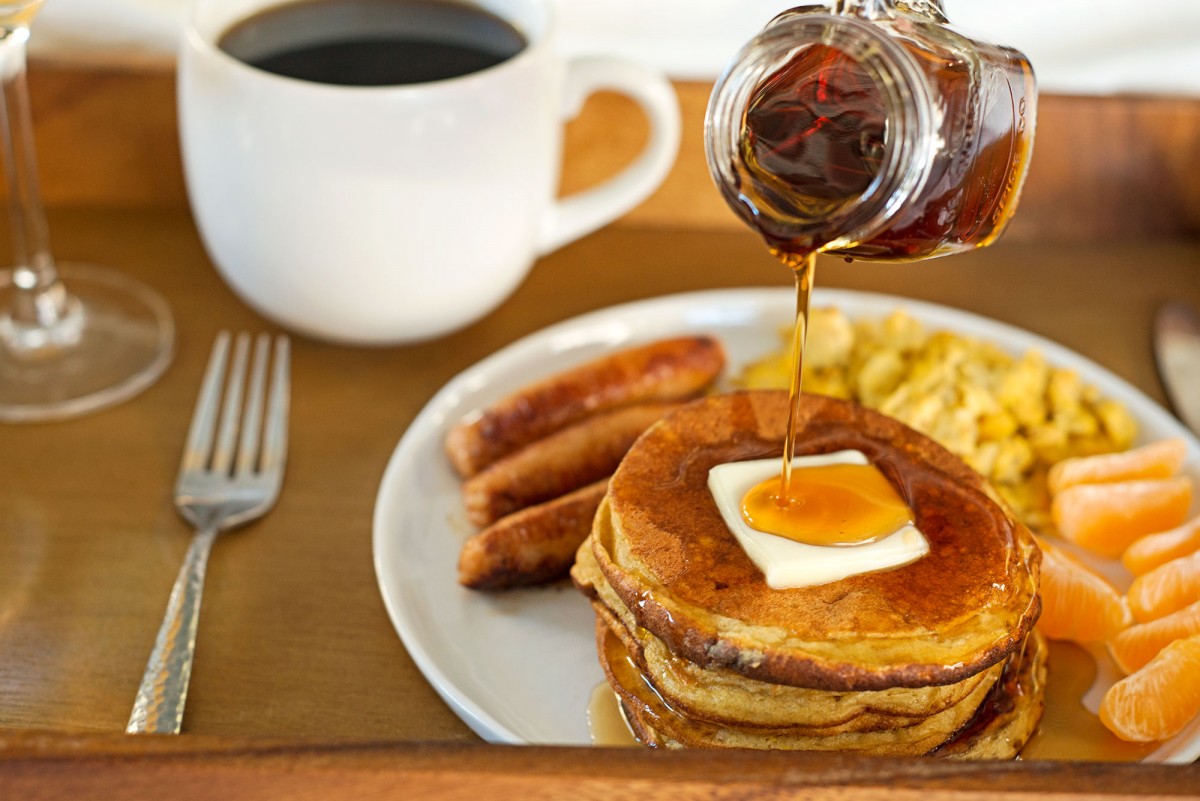 Paired with this stunning and tranquil locale, I wanted to share with you a recipe for a full breakfast: sourdough pancakes, scrambled eggs, sausage, a clementine or two, and of course a mimosa to start your day of adventuring, relaxing, or pampering off right! If you don't have sourdough starter, you can make your own – the longer you can culture the better, and these are worth the wait!
For the recipe, head over to the Joyride blog, here. You can whip these up in your own kitchen anytime and pretend you're in the Big Sur…or maybe head there yourself and take a vacation. And with that, I'm off to enjoy New Year's Eve. Happy New Year, everyone!
Yum