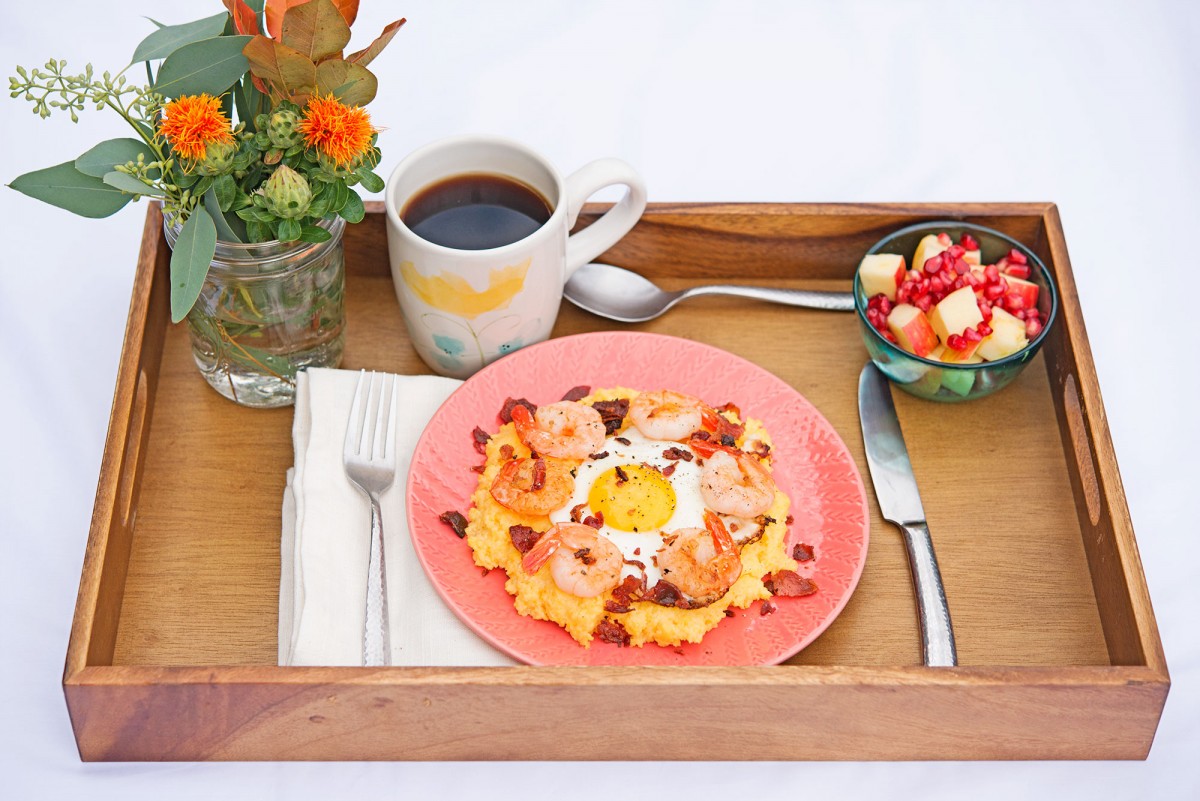 Hello everyone, happy Wednesday! Today I bring you another dish I created for Joie de Vivre hotels – a seafood inspired breakfast for a truly inspiring hotel.
The Santa Cruz Dream Inn is a beach side hotel that brings the ocean in at every turn. With bay views from every room, this retro-chic hotel is the perfect place to get a breakfast that's a little out of the ordinary. Stay with me here – normally for breakfast if you think seafood, you think salmon. For this recipe, I wanted to try something different – so I decided Shrimp & Grits with an egg sunny side up was the perfect start to a day of surfing, wandering Santa Cruz, or just daydreaming on a balcony overlooking Monterey Bay. Paired with a healthy fruit salad, this breakfast will fill you up and fuel you to keep you happy and healthy – which is all you'd ask for on a vacation, right?
For the full recipe, head over to Joyride, the Joie de Vivre blog!
[addtoany]
Yum