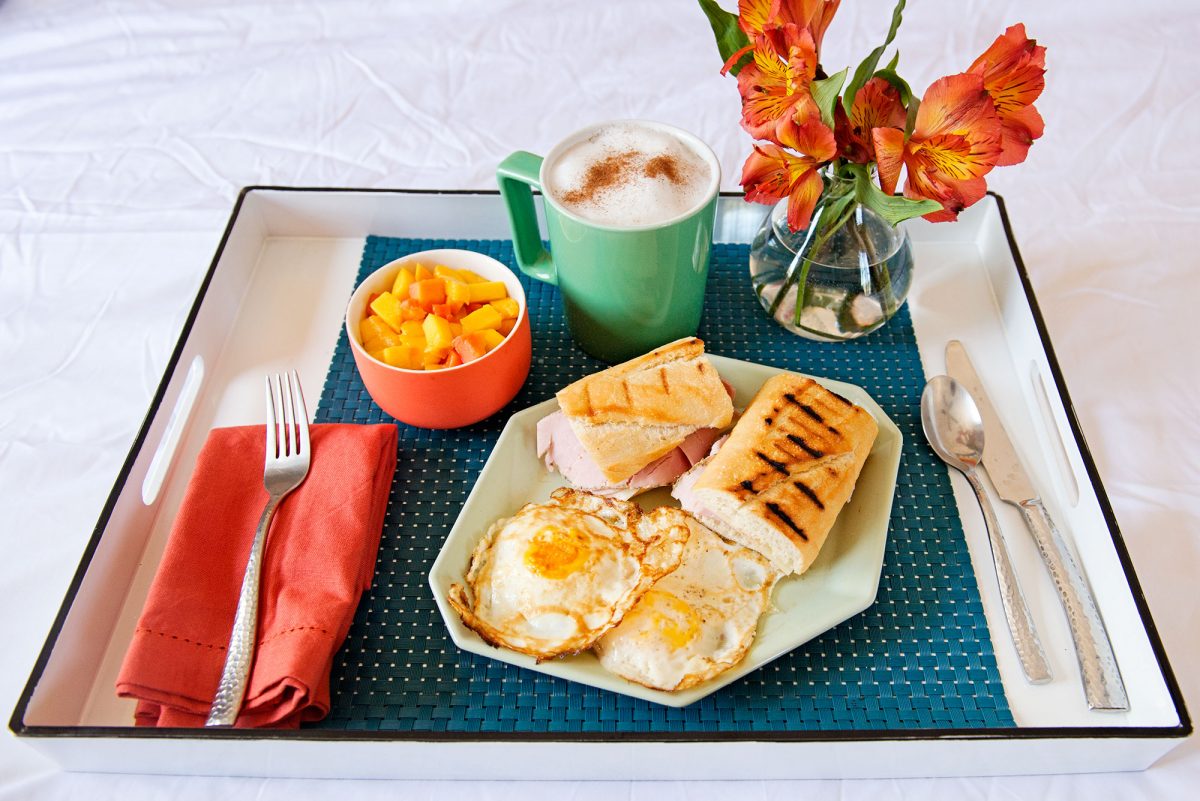 Hey chickens! Apologies for the slow week last week – I sprained my wrist last Monday and was a little slow to the computer – not to mention, it's been 90+ degrees in LA all week…can you believe it? We don't have AC, so we've been taking respite in movie theaters, grocery stores, and the like.
ANYWAYS Last week I shared the first of four breakfast-in-bed posts I did over the summer with Joie de Vivre. Today, I want to get y'all excited about the Hall, opening in South Beach Miami this coming fall! The brightly colored decor and the art deco vibes of this newly renovated hotel remind me of endless perfect summer. The Hall is going to be a destination to add to your "Must See" list – with its brightly colored walls, vintage inspired furniture, and proximity to the best spots in South Beach, I cannot wait for it to open!
Now let's talk food – the Cuban-inspired cuisine in the Miami area made me crave tropical fruit, sweet coffee, and of course some grilled Cuban eggs sandwiches! For my breakfast platter, I made two fried eggs, grilled up some French bread (which was slathered on both sides with butter, for good measure!) and heated up some ham. I served it with a side of mango and papaya fruit salad – the perfect healthy balance. And, of course, a Cuban breakfast wouldn't be complete without Café con Leche – brewed espresso with sugar and hot milk frothed to perfection.
For the final recipes, head over to Joyride…next week, waffles are headed your way!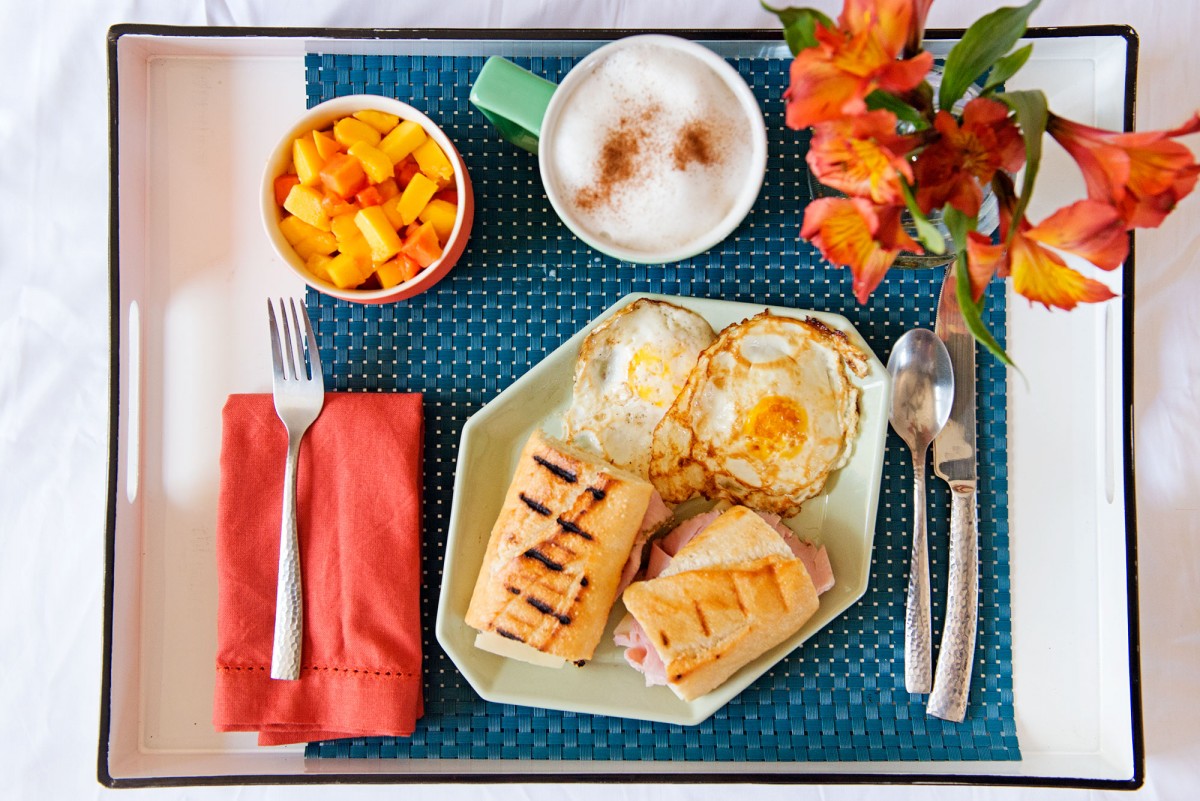 Yum