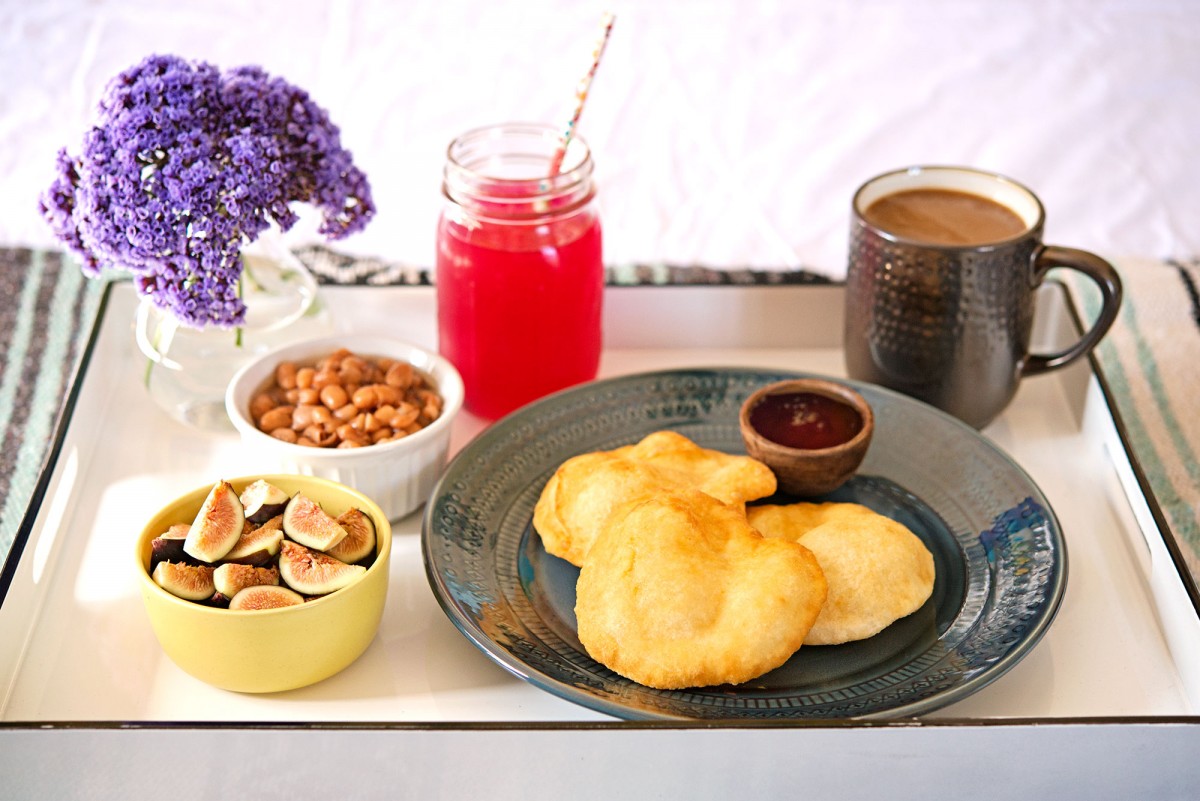 Happy Monday! Well, as happy as a Monday can be, amiright?!
For my last summer breakfast in bed post (don't worry, there will be more!) I whipped up some breakfast that is the perfect representation of the Saguaro in Arizona. Located in Old Town Scottsdale, the Saguaro is colorful, vibrant, and steeped in the cultural heritage of the area. The hotel features amazing art from local artists, and the building itself is bright and vividly portrays the colors of Arizona's beautiful desert flowers.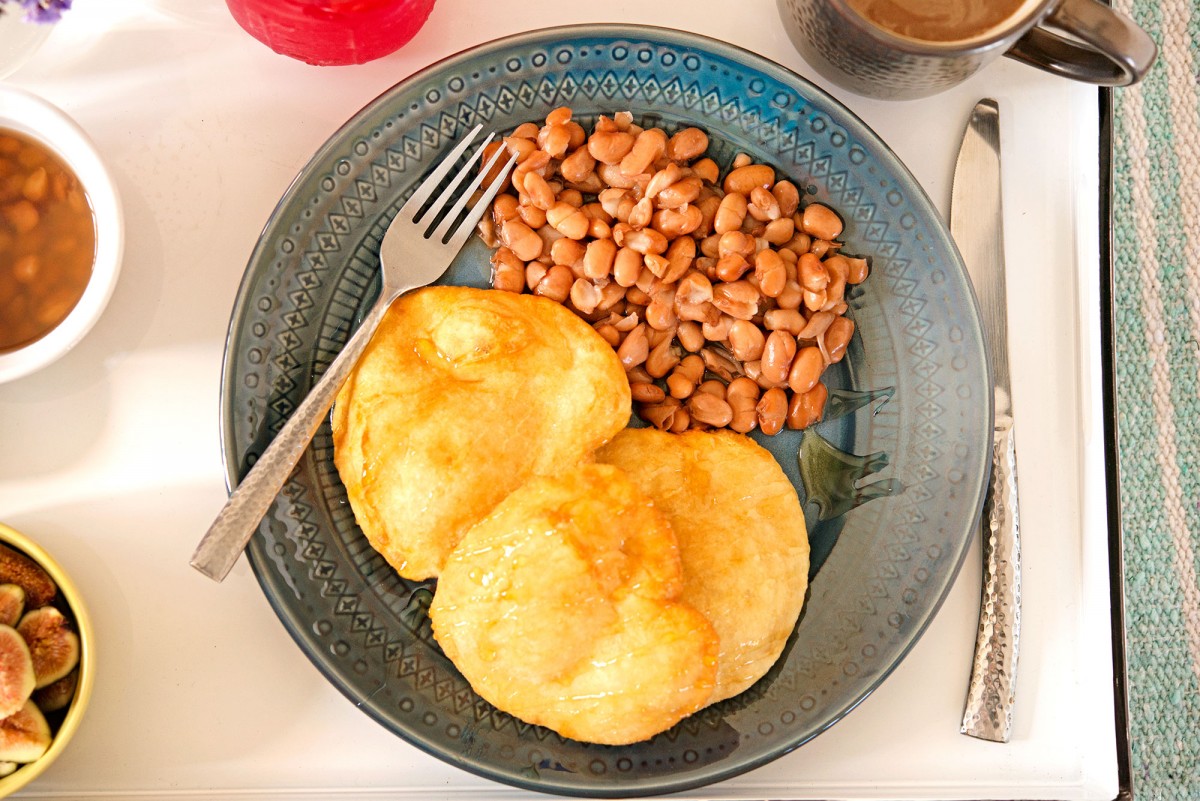 The food of the area is decidedly unique – featuring Mexican roots but also the traditions of the Native Americans from the surrounding region. So I decided that I'd meld the two together with some fry bread (with mesquite honey, of course), a healthy serving of frijoles de la olla, and some prickly pear cactus juice for good measure. I served up a side of figs to balance this rich breakfast, but you can use whatever fruit you're keeping in your fridge this time of year!
For the full recipes, visit the Joie de Vivre blog, Joyride, right here!
[addtoany]
Yum