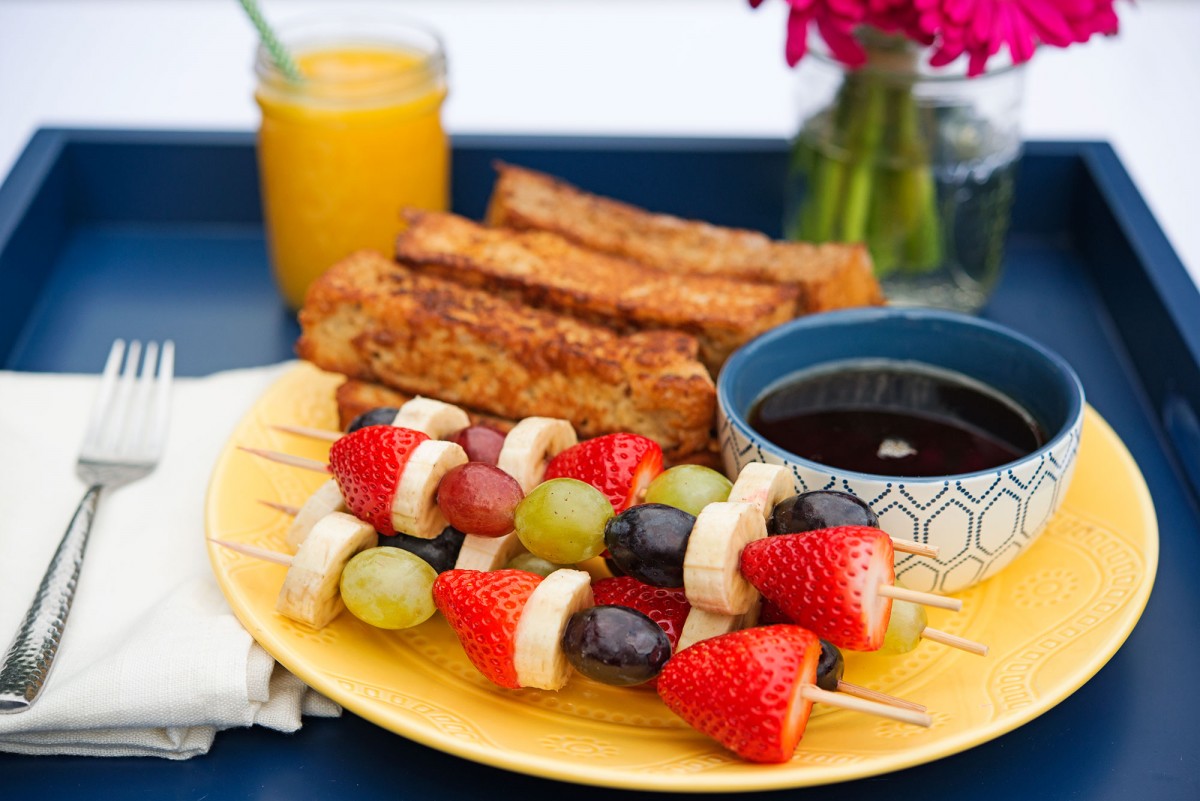 Friday again! And in December!? I can't believe it. It's full steam ahead to the holiday season, and I'm not complaining one bit – hopefully this weekend I can get cooking and take some photos of the kitchen for y'all.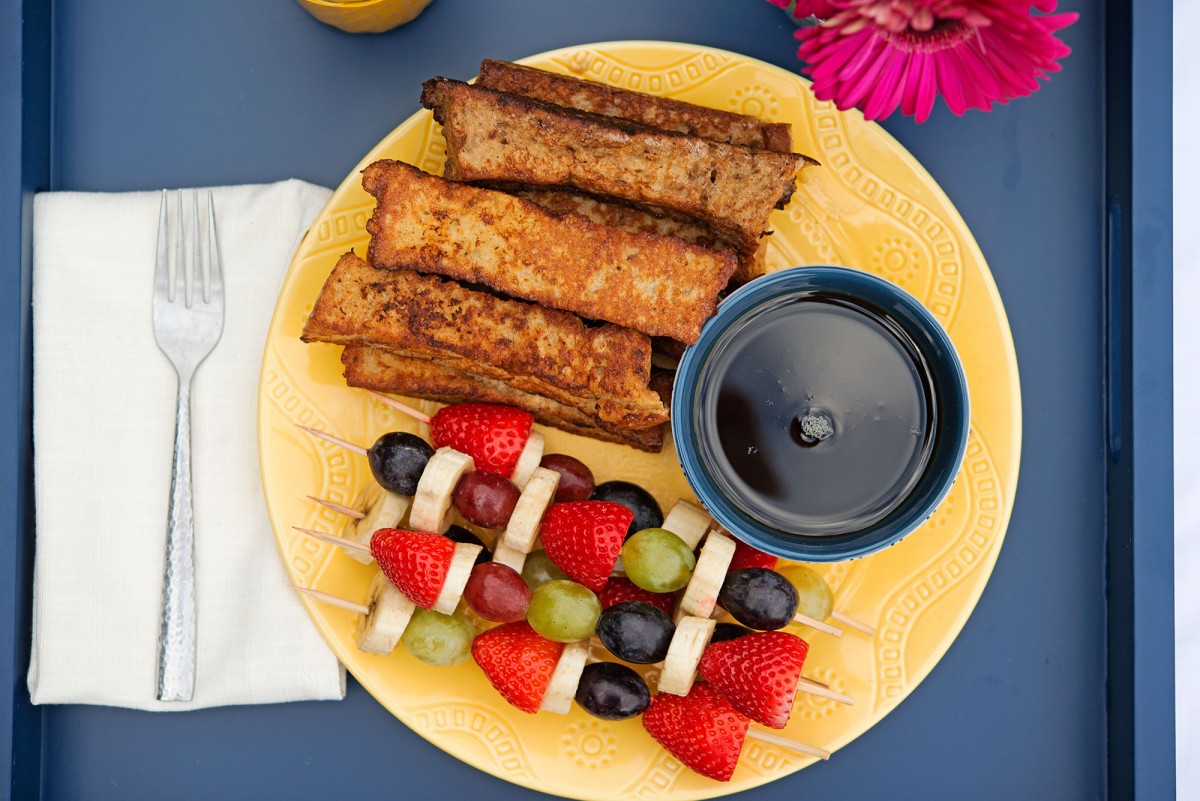 Anyways, to tide you over, here's a delish couple of recipes for kids that I made for Joie de Vivre's hotel, Hotel Del Sol. When coming up with a concept for the Hotel Del Sol, I was drawn to the vibrant colors and playful nature of this hotel. The 1950s style architecture has a level of nostalgia for simpler times with more fun and leisure, and that's exactly what I thought of as a created these French Toast Sticks.
This breakfast is just plain fun to eat – plus, you get to use your hands, and I can't think of something more amusing than that. Served with colorful fruit kebabs (for nutritional balance, of course), this colorful breakfast is exactly the kind of meal you want on a vacation at a fun-filled retro hotel.
For the full recipes, head over to Joie de Vivre's blog, Joyride. Happy Friday, everyone!
[addtoany]
Yum