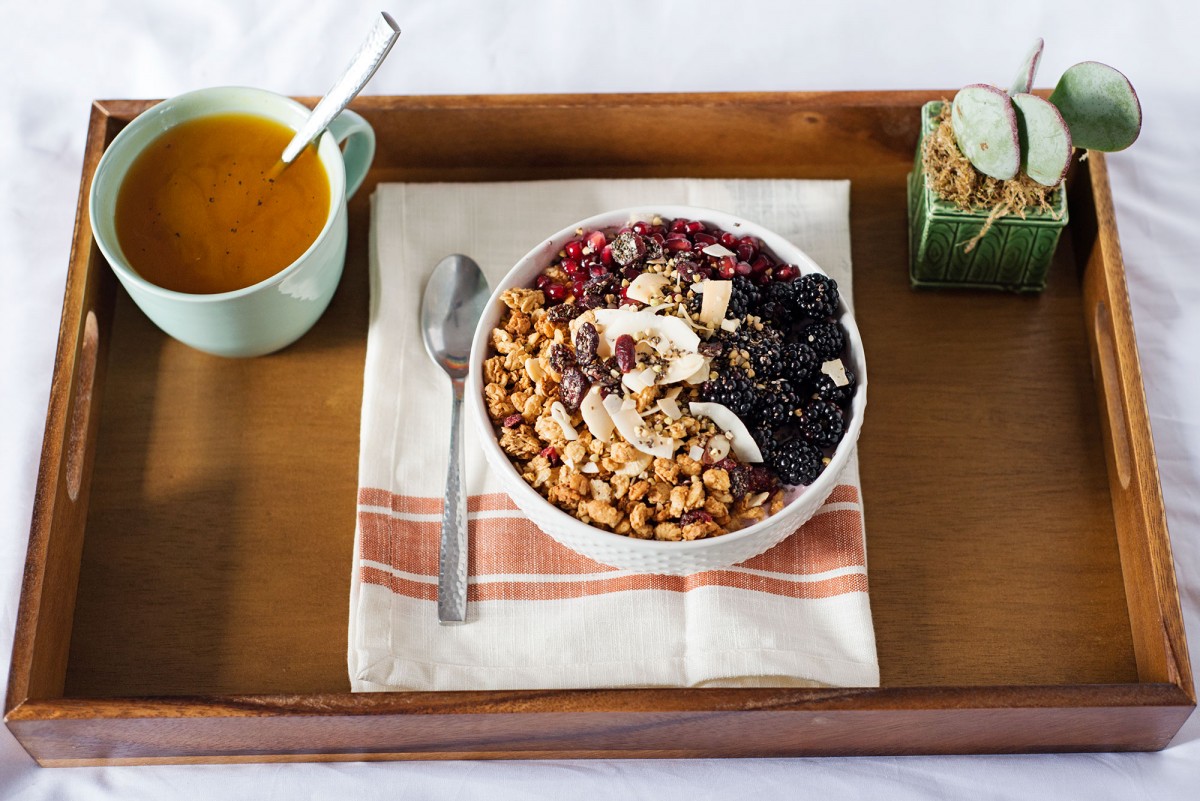 Hey chickens! Another week, another breakfast in bread post I did for Joie de Vivre Hotels! This week's recipe is all about brain food, inspired by the smartest hotel I know of: The Epiphany Hotel in downtown Palo Alto.
It's flush with user-friendly tech and the kind of futuristic amenities you never knew you always wanted—and still, it remembers its roots, with design elements made with natural materials and guest rooms that look out toward the Santa Cruz Mountains.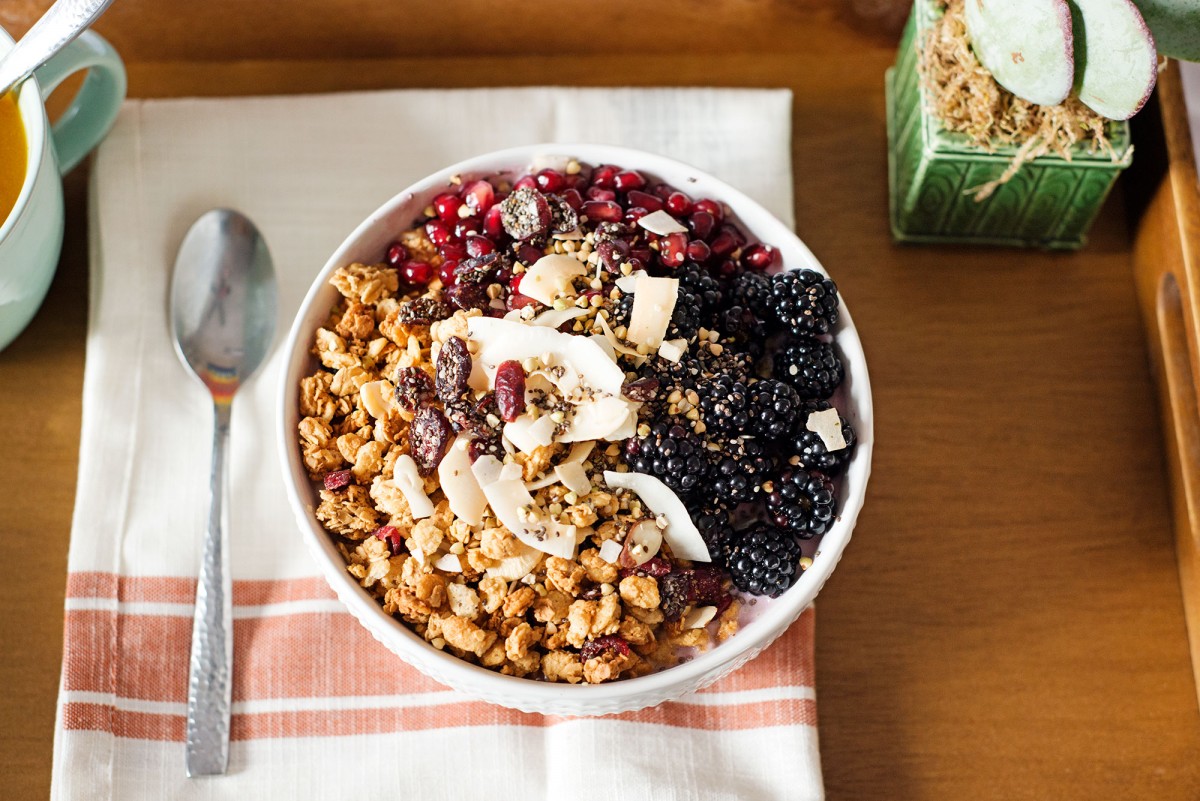 Now, Silicon Valley is known for its ambition and its genius, its power players and game changers. But none of that can come about on an empty stomach. So, first: breakfast. Enter this power bowl, chock-full of fruit and calcium-rich yogurt, with superfood açai juice poured in for good measure. Paired with a cup of turmeric tea, it's a fresh, healthy start for movers and shakers—whether your schedule includes pitching your startup to the world, or just picnicking in the California sunshine.
For the full recipe, check out JDV's blog, Joyride, here!
[addtoany]
Yum